Are you a pet owner? Have you ever thought about making money online through your pets? No! You're in the right place. I will guide you on how you can make money through your pets by creating a YouTube channel and a professional blog.
To give a clear idea I will take German Shepherd as an example, one of the most cherished dog breeds that people love to bring home. You will get to know that how much content you can create around your pets.
In this post I will cover following topics:
Why You Should Start a YouTube Channel & Blog?
How To Start A YouTube Channel
How To Start A Professional Blog
How To Plan Content
How To Make Money
01. Why You Should Start a YouTube Channel & Blog?
Petting animals is all about affection for them. Normally people don't care about petting expenses, but if your income hardly bears your family expenses it becomes difficult for you to spend money on your pets or to afford a quality pet.
Your YouTube channel and blog wouldn't make money just for you, but will also cover all your pet expenses. It means that your pets are not going to be burden on you.
Both YouTube and Blog are very powerful platforms for creating content. There are 4 reasons that why we are suggesting you to create both YouTube Channel and Blog:
To cover all types of audience. Some people like to watch whereas some people like to read.
There are things which you can do on blog but you can't do on YouTube and vice versa.
You can launch your own eCommerce store on your blog to sell the products relevant to your pet.
Your blog is a great source of sending relevant traffic to your YouTube Channel.
In other words if you avail both platforms i.e YouTube and blog, you can earn maximum money.
02. How To Start A Youtube Channel
YouTube is one of the most popular video-sharing platforms. It provides an opportunity for content creators to create original content and make money.
If you don't know how to create a YouTube Channel read this step-by-step tutorial:
Though you can create videos from your smartphone camera, but if you want to do professional work you need a vlogging camera, video-editing software for editing videos, and photo-editing software for making thumbnails.
If you have already got a professional video camera you don't need to buy a new one.
Here is some recommended equipment for creating professional YouTube videos:
Vlogging Cameras
Though there are plenty of vlogging cameras, but below are some of the best vlogging cameras which are widely being used.
You can find plenty of other vlogging cameras on BestBuy.
Video Editors
Once you create a video it needs to go through from the editing phase where you can add your voice, you can delete scenes, you can add effects, you can fix coloring, you can add background music, etc. To do all these things you need a professional video editor.
Filme (Best Video Editor for Beginners) is one of the leading and affordable multimedia tool for editing videos. You can also use Adobe Premiere, Final Cut Pro, Filmora, Cyberlink, Pinnacle Studio, etc.
Thumbnail Makers (Optional)
Canva, Adobe Spark, Fotor, Snappa, Visme, Bannersnack, Fotojet, PicMonkey, PixTeller, are some of the popular software for creating thumbnails.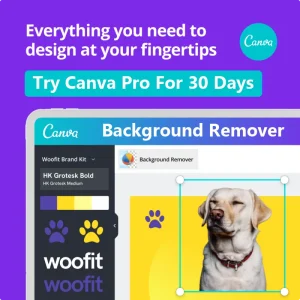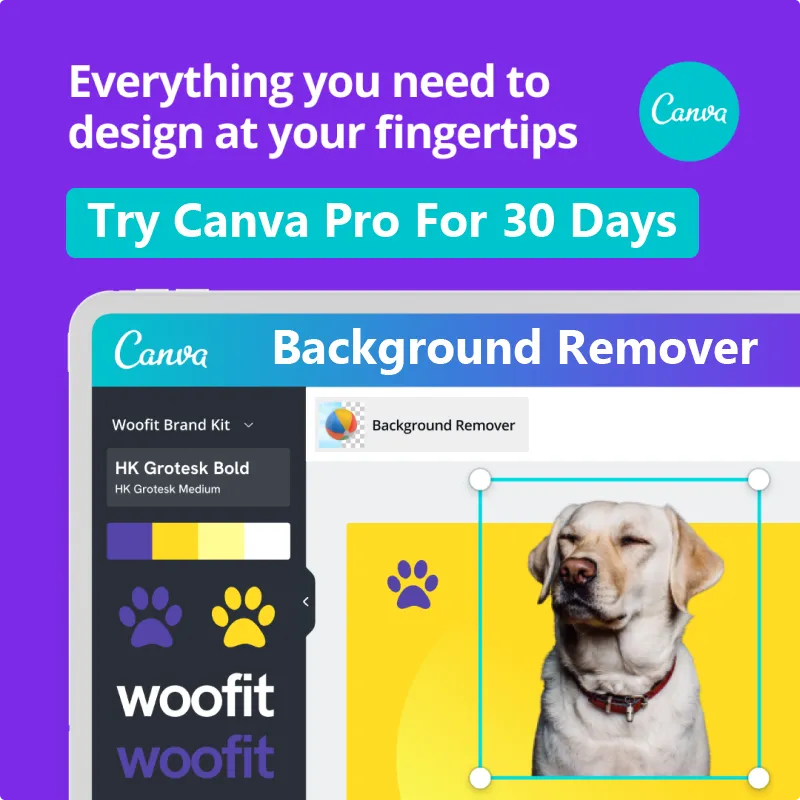 Computers(Optional)
Video Editing software require fast computers. If your computer is too slow video editing software might not work properly.
Recommended specs for advanced video editing software are:
Minimum 8 GB to 16 GB of RAM
Processor: i5/i7/i9
Storage at least 256GB, SSD is preferred.
If your computer does not meet these requirements you can find both New and Refurbished computers on BestBuy at affordable prices.
7 Tips To Rank Your YouTube Videos
Once you create a new YouTube channel your first challenge is to build an audience. You can easily build audience when your videos are ranked in Google and YouTube search results.
Here are some important SEO tips that you can follow to bring your YouTube channel and videos in top search results.
Title: Target the most important keywords in your video title. Your title shouldn't be too long and must be relevant to your video content. You can also use Keyword Explorer tools to write an ideal video title.
Description & Mega Tags: Don't leave your Description and Meta Tags empty. YouTube & Google algorithms collect plenty of information from your video description and tags.
Thumbnails: The first thing that catches people attention towards a video is its thumbnail. Your thumbnail should be attractive and relevant to your video content. If you write text it should be bold and clearly readable.
Create Official Playlists: A series playlist will allow you to mark your playlist as an official set of videos that should be viewed together. When one video in the playlist is opened, the other videos in the playlist are automatically played and recommended. Playlists also help visitors to find the relevant videos quickly.
YouTube Analytics: You can use YouTube Analytics to get the detail information about your videos such as Watch time, Search Queries, Top Performing Videos, Average View Duration, Top Geographies, Gender, Traffic Sources, Playback Location, Top Earning Videos, etc.
Social Media: Soon after creating your YouTube channel create accounts and pages on popular social media platforms such as Twitter, Facebook, Instagram, etc. You can bring a good amount of traffic from social media platforms to your YouTube channel.
03. How To Start A Professional Blog
You have just learned how to start a YouTube channel above, now in this section you will learn about how to start a professional blog.
Blog is a platform where you post content of your interest, knowledge, experiences, etc.
There are many blogging platforms such as Blogger, Wix, Weebly, etc, but the most popular and powerful blogging platform is WordPress. According to estimates around 40% websites are powered by WordPress.
You need three things for launching a professional WordPress blog (1) Domain (2) Web Hosting (3) Blog Theme.
In order to know each and everything about blogging, read this special article. Everything has been explained so thoroughly that a person having zero knowledge about blogging can create and start his own blog.
The WordPress themes are so powerful that they support all types of content such as textual, graphical, audio and video.
In addition to blog posts you can also add and showcase all your YouTube videos on blog in different styles. (I have listed some of the relevant themes at the end of this section).
You can also insert relevant YouTube videos in the middle of the blog posts. For example, you write an article on "How to identify the purity of the German Shepherd Puppy". If you have created a vlog or video on this topic you can insert that video in the article.
Below are the snapshots of vlogging and blogging themes:
Example 1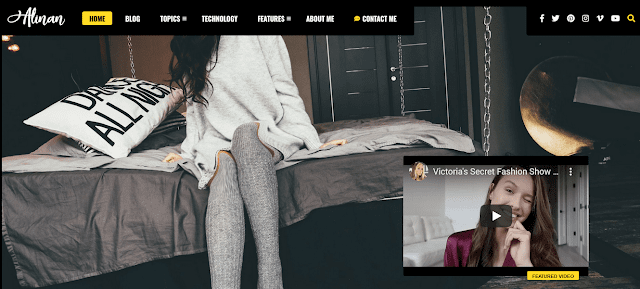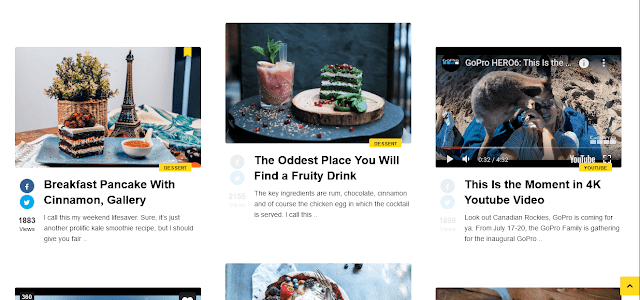 Example 2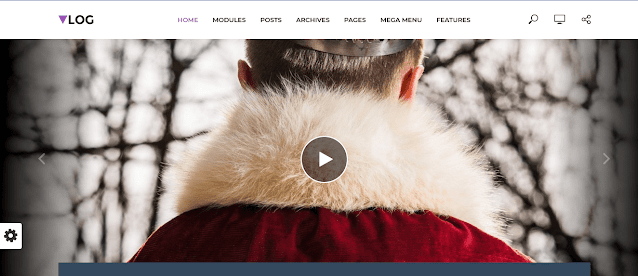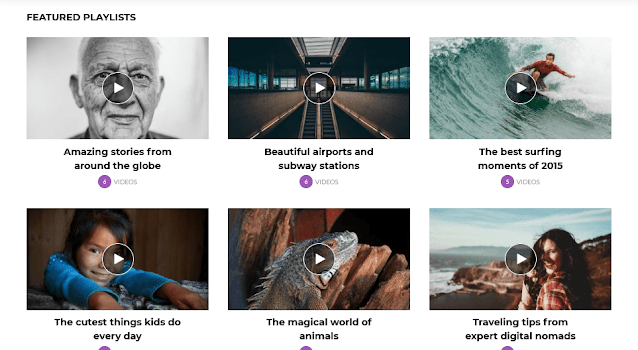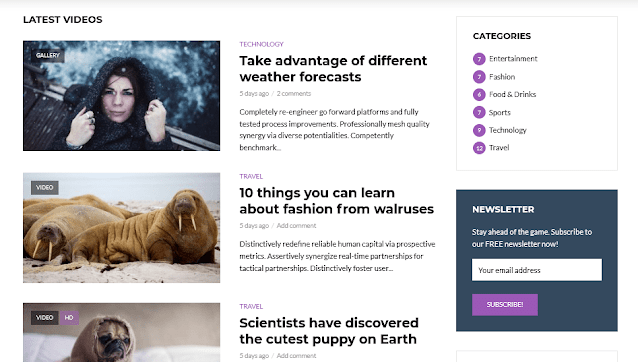 Here are some of my best handpicked responsive WordPress themes for vlogging & blogging:
You can find plenty of other WordPress themes on Themeforest.net.
04. How To Plan Content
Most of the new bloggers and vloggers soon after publishing few posts and videos get stuck. They don't find new topics to create content, but when you talk about vlogging and blogging on pets you never get short of topics.
It is so creative that you can publish new videos every single day. You are always surrounded with the creative ideas.
The best way to start vlogging on your pet is by capturing its routine and your interaction, like What it does, How it spends time, How you spend time with it, How you take care of it, What are its eating habits, What it likes/dislikes, How its home looks like, etc.
In the start of the article I had mentioned that I will take German Shepherd as an example. On Google, the monthly search volume for keywords such as "German Shepherd", "German Shepherd Puppy", "German Shepherd Dog" is 2 Million to 10 Million.
You can also find the search volume for any keyword using Free Google Keyword Planner Tool.
Let's see how you can plan content if you are petting a German Shepherd:
It is a plus point for you if you have a German Shepherd puppy, you can capture every single day of it because people are very keen to see how German Shepherd looks like in different stages of life, like, How its ears look like when it is 2 weeks old, How big is 3 months old German Shepherd, How can you tell how old a German Shepherd puppy is, etc.
Normally it takes 18 months for a German Shepherd to be fully grown. So just imagine how many vlogs/videos you can create just on its life stages.
German Shepherd is a large dog breed. It has two main groups(Show Line and Working Line) and Five Different Types. Each type is different from the other. People are often curious about the behavior and traits of each GSD type.
If you do a bit of investment by buying all five types of German Shepherds you can't imagine how much content you can create.
The most discussed thing about German Shepherd is its purity check. People often search for How to identify the purity of the German Shepherd puppy. If you pet a pure German Shepherd puppy you can easily guide people on identifying its purity.
What is the best age to buy a German Shepherd.
What is the cost of German Shepherd with pedigree and without pedigree.
How many times in a day should you feed your German Shepherd.
At what age German Shepherd start guarding.
How to design a home for German Shepherd.
Is it good to allow your German Shepherd to sleep with you.
Dog training is another thing that people always search for, like, How to train your German Shepherd. You can make plenty of videos on How you can train your dog with different toys.
Dog owners regularly take participation in pet events such as dog competitions and shows. You can create lot of content by participating and covering such events.
You can guide people on How to identify its diseases and their cure.
There are hundreds of thousands of dog products. You can create separate videos and posts on each product such as toys, foods, belts, leashes, collars, harnesses, muzzles, mats, homes, gates, pens, crates, beds, pharmacy, DNA test kits, treats, vitamins, supplements, bowls, feeders, grooming machines, clothing, carriers, training equipment, books, gifts, frames, etc.
So these were some of the ideas for a person who wants to start a blog or YouTube channel around dogs.
Similarly you can create content for other pets as well. Once you start creating content new topics and ideas will come to your mind naturally.
05. How To Make Money
Now here comes the most important part for which you create content i.e. How to make money from your blog and YouTube channel.
There are four main ways to make money:
Google AdSense
Affiliate Marketing
Paid/Sponsored Content
Sell Your Own Product
01. Google AdSense
Google AdSense is a very popular and amazing program to monetize your blog and YouTube channel. When people click on your ads or watch your video ads you get certain amount of commissions.
Every Google ad offers a different value. Ad clicks from first world countries like United States, UK, Australia, etc, worth more as compare to ad clicks coming from third-world countries.
You can connect both YouTube channel and blog to a single Google AdSense account.
To enable monetization on your YouTube channel you have to qualify for the YouTube Partner Program. It means that your YouTube channel needs 4,000 public watch hours in the last 12 months and 1000 subscribers. Read this:
Now let's talk about Google AdSense approval for your blog. Read the article, it guides you to do all those things which are required before you apply to Google AdSense program.
In order to learn how to apply for Google AdSense and connect your blog, read this article:
02. Affiliate Marketing
Affiliate Marketing is a very powerful way of making money from your YouTube channel and blog. In order to make money from affiliate marketing you have to join the affiliate program of a brand or company.
Some companies/brands use third-party affiliate networks such as Impact Radius, CJ Affiliate, etc, to offer their affiliate programs whereas some brands create their own systems to run their affiliate program.
Each affiliate network offers hundreds of affiliate programs.
How it Works
Once a brand approves your request to join its affiliate program you are eligible to promote its products on your blog and YouTube channel via your affiliate links and banners.
Affiliate link is a unique link which tracks the traffic going from your blog or YouTube channel to brands website. It contains a URL of the brand's website or target page, your ID and username.
If someone visits brand's website via your affiliate link and purchases a product you earn certain amount of commission. Some brands offer fixed commissions whereas some brands offer variable commissions. The commission rates vary from brand to brand.
What Type of Affiliate Programs you can Join?
There are plenty of affiliate programs related to pets such as Chewy, Petco, Pet Care, Amazon Associates, eBay, etc. By joining their affiliate programs you can promote their products and make money. You can find a relevant affiliate program either on brand's website or affiliate networks.
Here are some of the popular free-to-join affiliate programs & affiliate networks:
03. Paid/Sponsored Content
As your YouTube Chanel's subscription grows and your blog brings good traffic, brands/companies/websites will contact you to promote their products/services via your blog and YouTube channel. You will be paid for promoting their products.
Blogger and vloggers are making decent amount of money from paid or sponsored content.
For example, you create content on German Shepherds, a company which sales German Shepherds might contact you to put their ad banner on your blog or make a video review on your YouTube channel.
Take another example, a brand which makes dry dog foods might ask you to make a sponsored YouTube video on its product(s) or publish a promotional article on your blog.
04. Sell Your Own Product
Selling your own product is one of the best ways to make money from your blog and YouTube channel.
Sell a Book: Let's say you are creating content on German Shepherds for a year or two. In this period you will have plenty of knowledge about German Shepherds. If you manage some time you can easily write an eBook on GSDs or you can make GSD training video-courses and sell on your blog.
Launch an Online Store: On WordPress you can easily setup your online store using powerful plugins such as WooCommerce.
Launch Your Own Brand: You can launch your own brand as well, the way people launch their brands on Amazon as a seller. There are hundreds of affordable Chinese suppliers on Ali Baba who can make products related to your pet.
If you talk about dogs you can ask them to make products like dog toys, belts, leashes, collars, harnesses, muzzles, mats, homes, gates, pens, crates, beds, bowls, etc. Once they supply your products sell them on your blog as your own brand.
Sell Your Pet: Apart from creating content and selling products you can also sell your pets or animals via your blog and YouTube channel. It is also a great way to make money.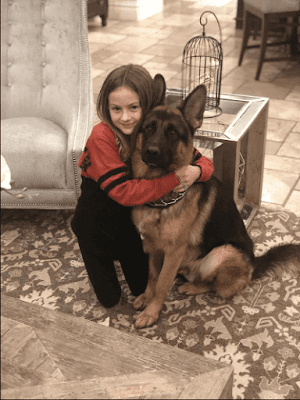 So it was all about creating a YouTube channel and blog on pets and make money online. If you like this post then don't forget to share with other people. Share your feedback in the comments section below.
Also Read