(Last Updated On: June 23, 2022)
YouTube is the world's most popular video-sharing platform, hundreds of thousands of vloggers and digital content creators are associated with the YouTube and making money online.
There are many ways to make money from YouTube like paid content/sponsored content, affiliate marketing, etc, but the most common way is by monetizing your YouTube Channel with Google AdSense Ads.
To enable monetization on your YouTube channel you have to qualify for the YouTube Partner Program.
What does it mean to qualify for YouTube Partner Program? It means that a YouTube channel needs 4,000 public watch hours in the last 12 months and 1000 subscribers. Your channel will also get reviewed to make sure it follows YouTube monetization policies.
Public Watch Hours on YouTube means how much hours your videos that you upload are watched.
Once your YouTube channel is accepted for monetization you will get the Google AdSense signup link.
YouTube has a 45% share from your earnings. Your YouTube earnings are divided between you and YouTube in the ratio of  55:45, means you will get 55% of your YouTube revenue. Let's say you earn $100, your share will be $55 and YouTube's share will be $45.
In this tutorial we will cover following topics:
How To Create YouTube Channel
How To Enable Monetization On Your YouTube Channel
Step 1: Create YouTube Channel
Skip this step if you have already a YouTube Channel. If you don't know how to create a YouTube channel & how to upload a video on YouTube, then go through these tutorials:
Step 2: Enable Monetization
Sign-in to your YouTube channel.
Click on profile icon at top-right corner.
Click YouTube Studio.
At your left side click "Settings". A pop-up box will appear.
Click "General" and set the default currency. Normally it is US dollar.
In Channel settings, you can edit channel name and add keywords related to your channel.
Choose your country.
In the "Advanced settings" choose the type of audience that your videos target.
In Branding settings upload the image to be shown as watermark in the bottom right corner of a video player. It is similar to a logo.
Click Save.
At your left side click "Monetization".
There you will see the status of your channel i.e subscribers and public watch hours.
To get into the YouTube Partner Program, your channel needs 4,000 public watch hours in the last 12 months, and 1,000 subscribers. Your channel will also get reviewed to make sure it follows YouTube monetization policies. Read the YouTube Monetization Policies.
Click NOTIFY ME WHEN I'M ELIGIBLE.
You can visit this page again to check your public watch hours and subscribers.
You will get the following message, "We'll send you an email when you're eligible to apply".
Once your YouTube Channel is approved for monetization, you will get a Sign-up link for Google Adsense to link your YouTube account with the Google Adsense account.
So it was all about monetizing your YouTube channel. If you like this post then don't forget to share with other people. Share your feedback in the comments section below.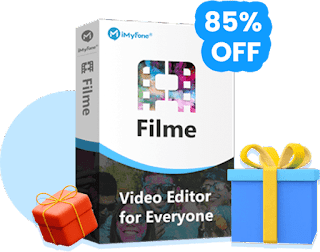 Also Read
Meer Basit
Meer Basit is the founder of Meer's World. He's been running the show since launching the blog back in 2018. By background he is a computer scientist. Primarily, he creates content around blogging (WordPress, Blogger, Tumblr), SEO, affiliate programs, earn-online, reviews, eCommerce, & technology. He has got years of professional experience in web programming, computer programming, databases, data warehousing, & transcription. In general, he likes traveling, gardening, watching movies, is a passionate cricketer, creative writer, and a GSD lover.