Do you want to start a blog, but skeptical about picking a right profitable niche? You're in the right place. In this post, I will guide you on how to find a right profitable niche for your blog.
The biggest mistake that most of the people make in blogging is; they create blog and start creating random content without any direction, like they don't know what they really want to do & what is the purpose of creating a blog? As a result, their blogging journey becomes miserable and they fail to succeed even after spending months and years.
The first thing that you ask yourself is, "What will I blog about?" Don't think, I will just figure it out
as I will go. You should have a clear idea about, what your blog is about even before you begin.
Following topics will be covered in this post:
Importance of Niche
Macro-Niche vs Niche
How to Pick a Profitable Niche
How a Keyword Research Tool Helps to Pick a Profitable Niche
Start a Professional Blog
01. Importance of Niche
Finding a right niche is rewarding because it helps you to identify a clear focus for your content, your expertise and your potential success.
Ask yourself a question, can you make authority in your field?
The content of your blog should be more specific because audiences of niche blogs are highly engaged and loyal, which is very valuable.
When you have expertise and authority over your niche your content and blog rank higher in SERPs (Search Engine Results Pages).
Niche blogs also make more money as compared to multi-niche blogs. It doesn't matter whether you monetize your blog with affiliate programs, Google AdSense, or with your own products, the CTR (Click Through Rate) & conversion rate in niche blogs are much higher because your blog receives a uniform traffic.
Sponsors also prefer to promote their content on niche blogs.
02. Macro-Niche vs Niche
The benefit of a macro-niche (general category), such as Beauty, Fashion, Sports, Style, Technology, Travel, Gadgets, Business, Food, Parenting, etc, is that, it gives you tons of content, but you have to compete with the hundreds of thousands of blogs which are already providing content. You never know how much time it takes to rank your content or will it ever be ranked!!!
A niche (sub category) narrows down a macro-niche just bit more. Let's say you're a beauty blogger, you can focus on darker skin tones, face make up, body care, etc. If you're a travel blogger, you can focus on budget travel, adventure travel, solo travel, etc.
A specific niche creates a ceiling for you that tells you how broad you can go, but keep in mind the niche shouldn't be too broad nor too narrow.
03. How to Pick a Profitable Niche?
First of all ask yourself these two important questions?
What am I interested in?
What am I most knowledgeable about?
Make a list of topics/niches and write at least 10 to 20 article titles or ideas under each topic. If the ideas are flowing freely you're on the right track. It is the niche on which you're going to blogging for years to come.
You must be super passionate about your niche and also ask yourself, "Will your niche be relevant in next 5 to 10 years?". Make sure you will be willing to do it for next 10 to 20 years.
Find out if there is an audience for your niche and what is its potential for making money, whether it is profitable or not? Do remember that not every niche is profitable.
What Makes a Niche Profitable?
It is not all about passion, some niches don't monetize well, like they need lot of traffic to make money. Even if you're passionate about something, you can avoid it if it requires lot of traffic to make money like "Dating" niche, which requires lot of traffic to make money.
When your niche has good average Monthly Search Volume, and high CPC (Cost Per Click), the niche is profitable, as explained below.
What is Monthly Search Volume?
Monthly Search Volume is the number of search queries per month that people search for keywords in the search-engines (Google, Bing, etc).
What is CPC (Cost Per Click)?
CPC is the keyword(s) average cost per click. It is the actual price that advertisers pay for each click in the PPC (Pay Per Click) marketing campaign. You can find the CPC for keywords using a Keyword Research Tool, as I have shown in the Last section.
Example:
Let' say, the CPC for keywords "iPhone Recovery Software" is $20 USD. The software owner runs a Google Ads PPC (Pay Per Click) campaign. The ad appears on my blog. Now each time someone clicks that ad on my blog, Google Ads will charge $20 USD per click from the Software Owner and will pay 68% ($13.6 USD) of the CPC to Me.
Now assume that 1500 people visit my blog daily and on average I get 6 clicks on the ad. My per day revenue will be (6 x $13.6) = $81.6 USD, and monthly revenue will be (30 x $81.6) = $2448 USD.
CPC for keywords vary from niche-to-niche and country-to-country. Some of the high CPC keywords in Google Ads are Insurance, Loans, Mortgage, Attorney, Credit, Degree, Hosting, etc, pay up to $60 USD per click.
Why there is high CPC for these keywords? Because the brands/companies behind these products & services have a high customer value and they are not shy to spend money on marketing.
If you're planning to monetize your blog with affiliate programs then you can manually search for how much Commission Per Sale the affiliate programs in your niche industry pay to affiliates. Affiliate Programs pay Pay Per Sale, not Pay Per Click. The affiliate programs in various industries pay up to $1500 USD+ commission per sale.
So considering the Passion (Interest) and Knowledge (authority/expertise), the two factors which are vital for picking a profitable niche are:
Good Search Volume
High CPC
04. How Keyword Research Tool Helps to Pick a Profitable Niche
In this section, I will guide you on how Mangools SEO Tools (Keyword Research Finder) assist you to pick a right profitable niche for blogging.
Mangools Keyword Research Finder is one of the most accurate and affordable Keyword Research Tool for all types of users (beginners or experts). It helps you to determine the Search Volume, Profitable Long Tail Keywords with High Search Volume & Low Competition, Competition (Keyword Complexity), CPC (Cost Per Click), Trends, and much more.
This tool helps you not only in determining a profitable niche, but will also help you to find less-competitive, high-search volume, and profitable keywords for creating content around your niche.
Type you niche keyword or keywords in the textbox below, and click Find keywords or press the Enter. It will ask you to sign-up. Once you sign-up, you will have access to its Dashboard.
Here I have searched for a specific niche "German Shepherd" that comes under the macro-niches Animals => Pets => Dogs => Large Dog Breeds. You can search a single keyword as well as long tail keywords.

Below you can see that the Mangools Keyword Research Finder is showing Trend, Monthly Search Volume, CPC, PPC, and KD (Keyword Difficulty) for searched keywords "German Shepherd" and its related keywords. You can filter the results by Location, Language, Related Keywords, Autocomplete, and Questions.
To do Advanced research, click the Filter, as shown in the next step. Using Filter variables you can narrow down your research to find the most profitable keywords for your website.
To view the details (Search Volume, Trends, SERP overview) of any Related Keywords on the Right Half, click on them.
Let's understand the research details:
Trend (Interest Over Time): It shows the Google Trends Chart for keywords over the last 12 months. The graph in the Right Half shows the detail of keywords Trend, as I have shown in below step.
Search: It shows the Average Monthly Search Volume of keywords in the last 12 months. You can also view Historical Search Volumes & Trends for keywords.
CPC (Cost Per Click): CPC is explained in the Section 3 above. Here the CPC for the keywords "German Shepherd" is $0.63 USD. It means that if you monetize this niche with Google AdSense you need a good monthly traffic to make money.
PPC(Pay Per Click): It is the advertising strategy. Here it is showing you the advertising level of competition 0 to 100.
KD (Keyword Difficulty): It is the SEO complexity of keywords based on the metrics DA, PA, CF, TF, etc, as you can see on SERP overview. KD indicates how difficult it is to rank for specific keywords in Google search results. For keywords "German Shepherd" you can see on the Right Half that the Keyword Difficulty level is 59, which it considers "Hard". Choosing a keyword with a Difficulty Level of less than 40 is the best option.
SERP overview: SERP stands for Search Engine Results Pages. It shows you the list of pages that are already ranking in the Google top ten search results for your searched keywords. The metrics like DA, PA CF, TF, etc, estimate LPS, like, how difficult it is to rank your content on that particular position. Higher the LPS, harder it is to compete with the URL. EV is the estimated visits per month that the top ranked pages are getting.

Here you can see the Filter options. You can eliminate low traffic keywords by setting the Minimum Search Volume and the Maximum Keyword Difficulty your website can compete OR you can select the number of keywords when searching for Long Tail Keywords. Try out all the filters and find best results for you.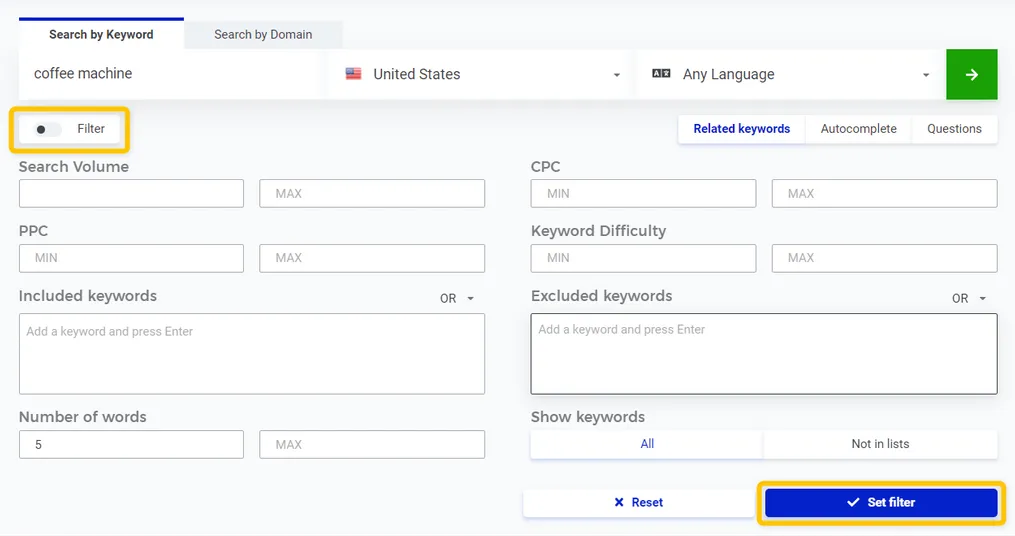 This is the Trends graph for my searched keywords "German Shepherd". You can see that there is a huge rise in the search volume for them. It means that it is a trending topic, people are searching for content around these keywords.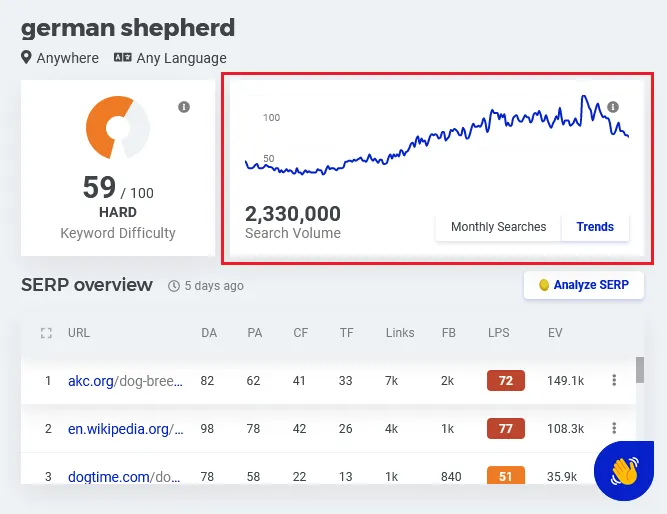 Apart from Keyword Research Finder there is lot more to explore on Mangools SEO Tools that includes SERP Checker, SERP Watcher, Link Miner, and Site Profiler.
You can also use Google Trends to find trending topics, and Google Keyword Planner to find search volume, CPC, competition, etc.
05. Start a Professional Blog
You must have clear understanding about picking a right profitable niche for blogging. If you're done with picking a niche, it is time to start a professional blog to begin your blogging journey.
It is up to you whether you want to start a free blog on Blogger or a self-hosted WordPress blog. Both platforms have been thoroughly covered in below articles.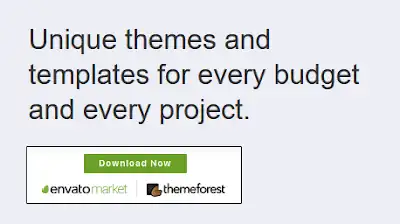 Final Thoughts
So it was all about picking a right profitable niche for blogging. Remember that finding a right niche is very critical for your blogging journey. If you are able to find a right niche, you're few steps away from making a successful lucrative blogging journey.
If you like this post then don't forget to share with other people. Share your feedback in the comments section below.