(Last Updated On: September 14, 2022)
Are you looking for one of the best pet insurance affiliate programs? You're in the right place. Trupanion Medical Pet Insurance offers a very lucrative affiliate program that pays $25 for producing successful sales.
Trupanion Insurance covers insurance for dogs and cats. Its services are available for people of United States, Australia & Canada, so you have to target these countries for promotion.
Since this pet insurance affiliate program is hosted by Impact Radius so anyone can apply from any part of the world, does not matter whether you are from US, India, UK, Pakistan, etc, because Impact pays its affiliates via all those payment methods which are available in all countries like Wire Transfer, Check, PayPal etc.
Following tutorials  will be covered in this post:
How It Works
How To SignUp For Trupanion Affiliate Program On Impact
How To Configure Payment Methods
How It Works
 There are three steps:
Signup Trupanion affiliate program on Impact Radius. Once your application is approved you can access to Trupanion affiliate links, banners, coupons etc.
You can share your affiliate links and banners to promote Trupanion services via email, social media, website etc.
If someone buys a Trupanion's insurance services via your affiliate link you will get a $25 commission. Cookie period is 30 days.
RELATED
How To Sign-Up On Impact Radius
Go to Trupanion affiliate program's Sign-Up Page for Impact Radius.
Enter your First Name & Last Name,
Enter your Email Address & enter again to Confirm your email address.
Enter a Username & Password.
Enter your Password again to confirm.
Enter your Account Display Name. It can be your name or blog's name.
Enter your website URL.
Choose your Country where you are located.
Enter your Address.
Enter your City & Zip/Postal Code of your city.
Choose your Country and enter your Phone Number.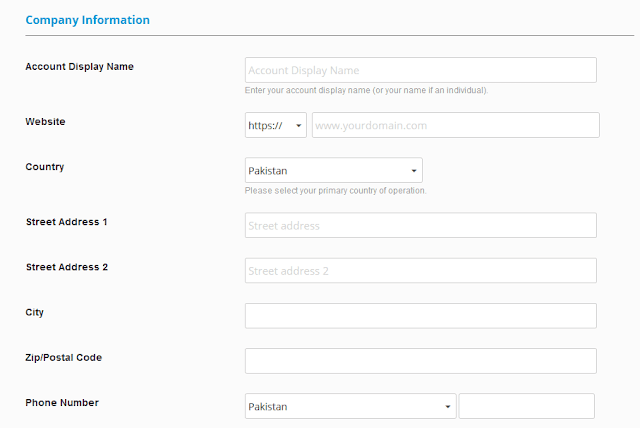 Choose your Timezone.
Choose your Bank Location Country means the country where your bank is located.
Choose Currency.

Choose your Primary Promotional Method means how you promote products or assets.
Choose  all your Secondary Promotional Methods.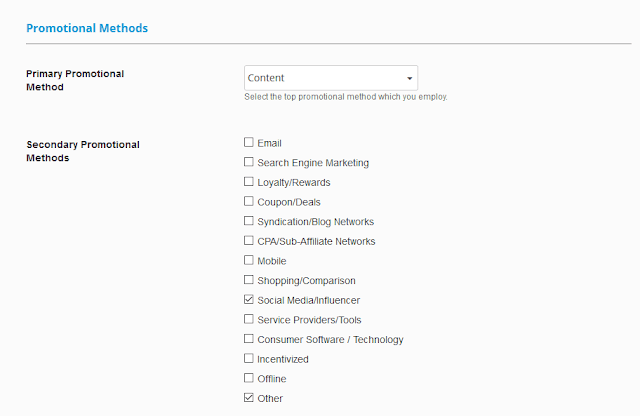 Add all those countries where you will promote Trupanion assets/products. It offers it services to 4 countries.

Choose your Property Type, it can be a website or an app.
Enter the Name of your Property i.e website or app.
Enter the URL.
Enter the Description about your website or app.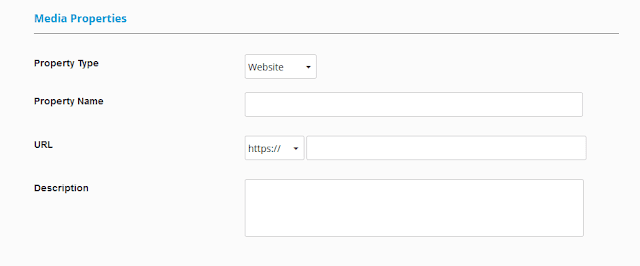 Read the agreement. Once you read the agreement tick the checkbox and click "Submit Application".
Once you submit it will send you a verification email.
Open your email account and go to Inbox.
Open that verification email.
Click the confirmation link "Validate Email Address".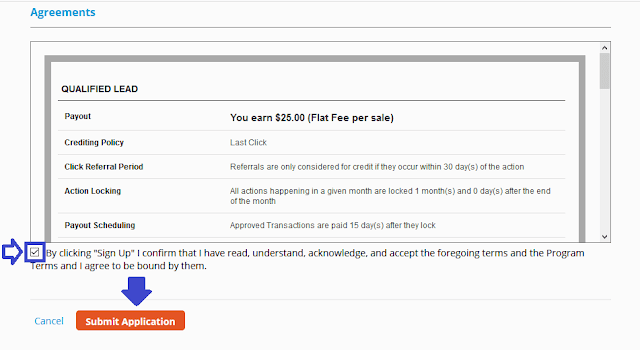 Now Sign-In to your Impact Radius account to complete your application.
It will ask you to approve the contract.
Click "I approve the Contract and want to continue".
Now your application will be sent to Trupanion. Once they review your application you will get an email whether your application is approved or not.  Normally it takes 2 to 3 days to review your application.
How To Configure Payment Methods
Click downward arrow at top-right corner.
Click Withdrawal Settings.
Payment method is Electronic Funds Transfer. It could vary from country to country. Electronic Funds Transfer means payments will be sent directly to your local bank account.
Choose your Bank location country.
In Beneficiary Account Name enter your bank account Title. Mostly it is your official name.
Enter your IBAN. Don't leave space among IBAN digits and characters, enter them as a one number like PK69MUCB0985146326622154.
IBAN is your International Bank Account Number used for international transactions. It is your bank account number only difference is that some letters are added to your account number. For example this is a Pakistani bank account number 0994 1463 36621134, the IBAN will be like PK69 MUCB 0994 1463 3662 1134. You can request your bank to provide you the IBAN or you can create online by yourself by visiting your bank's website.
Enter Swift Code of your bank. It's used to identify banks and financial institutions globally.
Choose Payment Scheduling.
Click Save.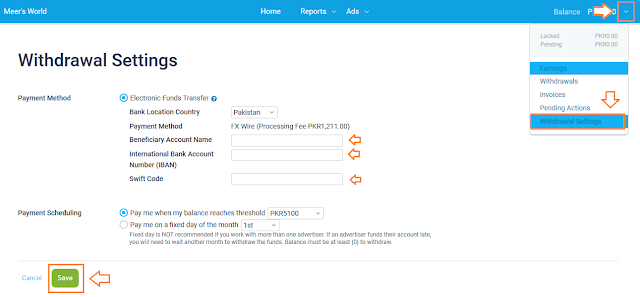 Once your application is approved you will have access to all the marketing materials like banners, text links etc and you can create your custom referral links which are also called deep links.
Find more affiliate programs Here.
If you like this post then don't forget to share with other people. Share your feedback in the comments section below.