Do you want to run Google ads on your Tumblr blog and make money online? You're in the right place. In this tutorial, I will guide you step-by-step on how to sign up for Google AdSense and monetize your Tumblr blog with Google Ads.
Google AdSense is one of the most popular and largest PPC-based affiliate networks. There are millions of publishers and bloggers who have monetized their websites and blogs with AdSense and earning an online income.
Do remember that there are 6 other ways to make money from Tumblr blog besides Google AdSense. I have discussed them thoroughly in the post below.
Following topics will be covered in this tutorial:
Things To Consider Before You Apply To AdSense Program
How To Setup Custom Domain On Tumblr
How To Sign Up For Google AdSense Program
RELATED
01. Points To Consider Before You Apply To AdSense
Here are some important points that you must consider before you apply to AdSense Program:
Your Tumblr blog should point to a Custom Domain. Though you can apply with your Tumblr subdomain, but you can't be sure whether Google AdSense will approve your blog for displaying Google Ads or not! Examples of Tumblr Subdomains: "meerbasit.tumblr.com", "comedy.tumblr.com", etc. Read the section "02. Setup Custom Domain On Tumblr" below to learn more about subdomains and How to redirect your Tumblr domain to custom domain.
AdSense does not approve blogs with copied or unoriginal content like quotes, etc. You must create your own unique and original content.
Your Tumblr blog and content must comply with AdSense Program's & Google Publisher Policies.
02. Setup Custom Domain On Tumblr
The Custom Domain feature on Tumblr allows you to redirect your Tumblr subdomain to a custom domain.
Any domain which ends with "tumblr.com" is the subdomain of Tumblr like "johncomedy.tumblr.com", "example.tumblr.com", etc. Though Tumblr creates subdomains free-of-cost for you, but actually they are the property of "tumblr.com". You don't own them fully.
Custom domains are standard domains which are not part of any other domain. The person who buys the custom domain belongs to him. He has the full authority over it. "meersworld.net", "bbc.com", "howtogeek.com", etc, are some examples of custom domain.
In order to know each and everything related to setting up a custom domain on Tumblr, read our step-by-step guide below:
03. Sign Up For Google AdSense Program
You must have a Gmail Account to sign up for Google AdSense Program because it is a service of Google. If you don't have a Gmail Account, Learn: How To Create Gmail Account.
Go to Official Page of Google AdSense.
Click "Get Started" to start the sign up process.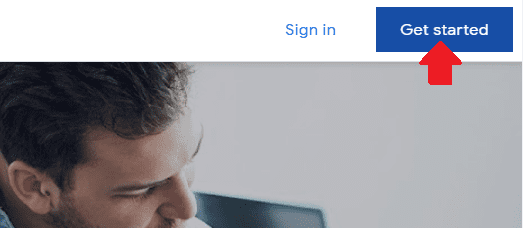 Sign In to your Gmail account to continue.
Enter your Gmail ID and click Next.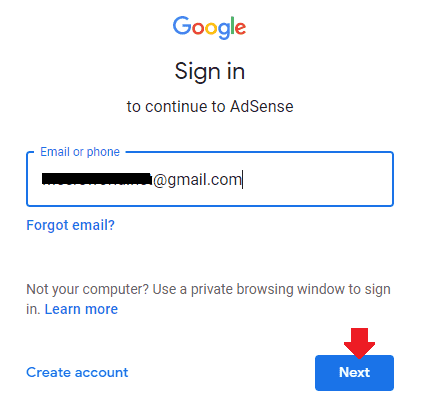 Enter your password.
Click Next.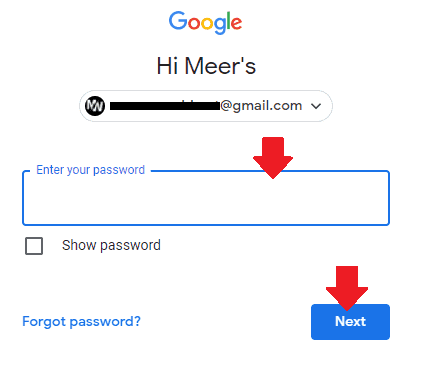 In "Your site" enter the URL of your custom domain that you setup on Tumblr like "https://www.meersworld.net/", "https://www.example.com/". If you have not setup custom domain on your Tumblr blog then enter your Tumblr subdomain like, "https://meerbasit.tumblr.com", "https://example.tumblr.com".
In "Get more out of AdSense" choose an option. If you choose NO then you won't receive support and performance suggestions emails from AdSense.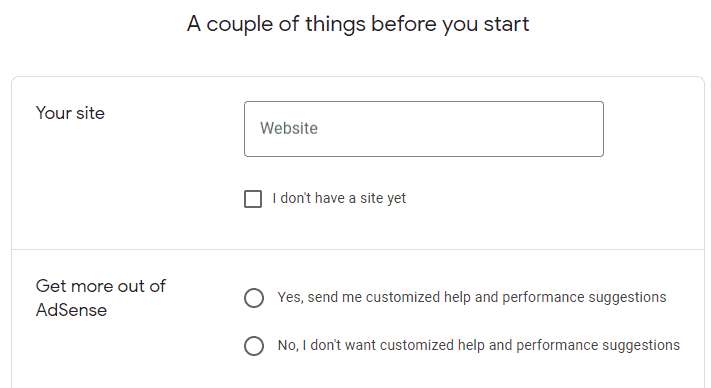 In "Your payment country/territory" choose your country name from the dropdown list. Make sure to choose the country where you're living.
Once you choose your Country it will show you the Terms and Conditions, as shown in the next step.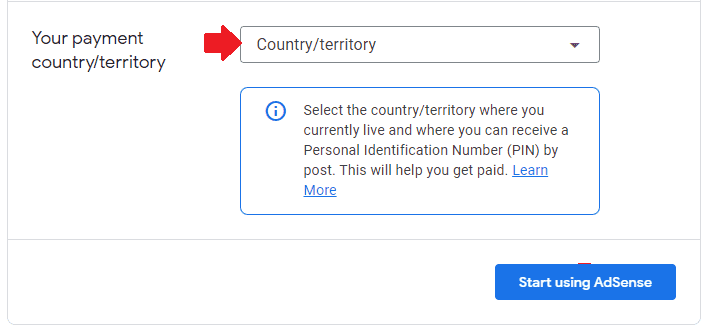 Tick the "I have read and accept the agreement".
Click "Start using AdSense" button to continue.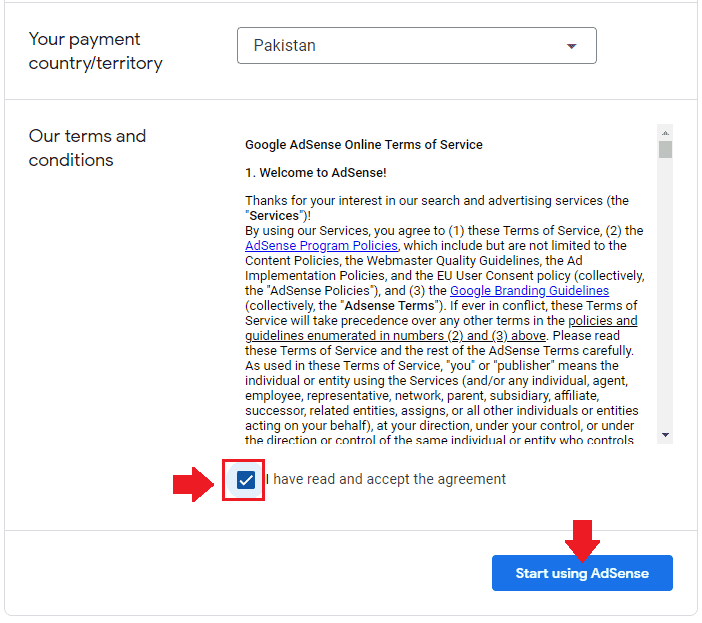 You have successfully created your Google AdSense account. Now it will show you three sections (1) Payments (2) Ads (3) SITES.
Leave the first 2 sections and go to "SITES" and click "Let's go" button to connect your Tumblr blog with Google AdSense.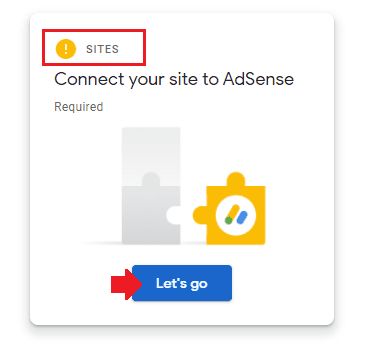 Click the "Copy" link to copy the AdSense Code. You have to insert this code into your Tumblr Theme's header section, as we have shown in the next steps.
Note (Important!) Don't CLOSE THIS PAGE, as you have to come back here again to submit the "Request Review".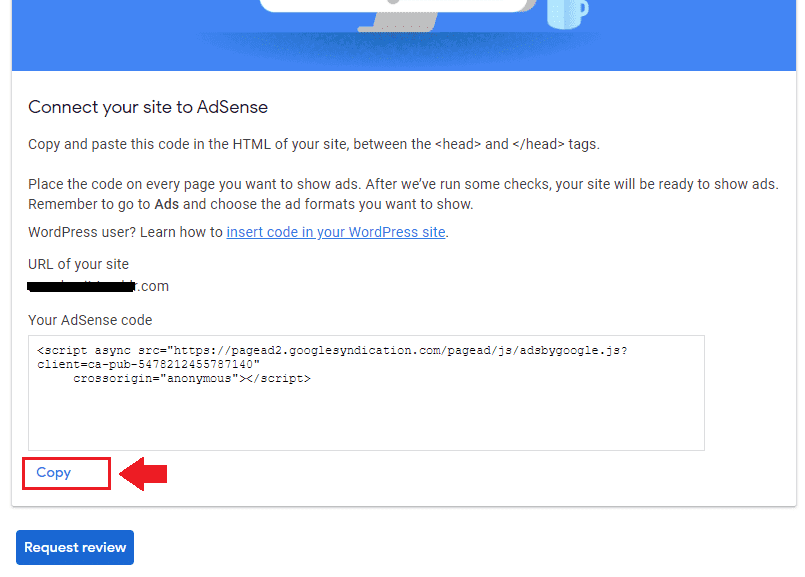 Login to your Tumblr account and hover mouse pointer over your profile picture. It will open a short preview of your Tumblr Profile.
Click "Settings" icon. You can also access these settings from your Tumblr Main Settings.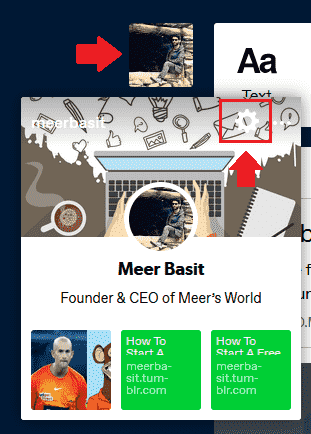 In "Website Theme" section click the "Edit Theme" button to open the Tumblr Theme settings.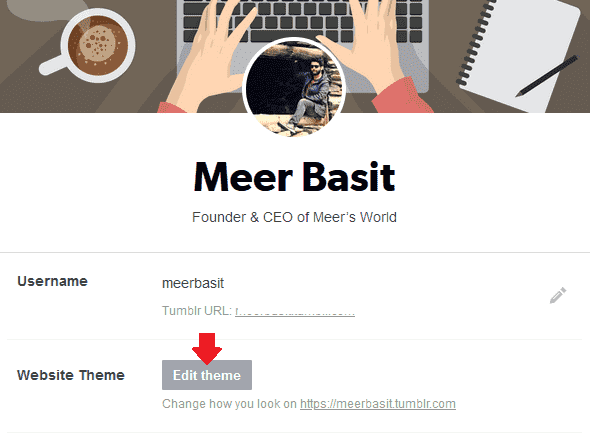 Click "Edit HTML" link. It will open the HTML code of your Tumblr Theme.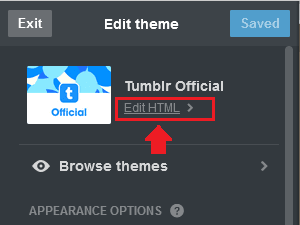 Now Paste the AdSense Code somewhere in between the <head> </head? tags. Here you can see that we have Paste the AdSense code just above the closing </head> tag.
Once you Paste the AdSense Code click "Update Preview".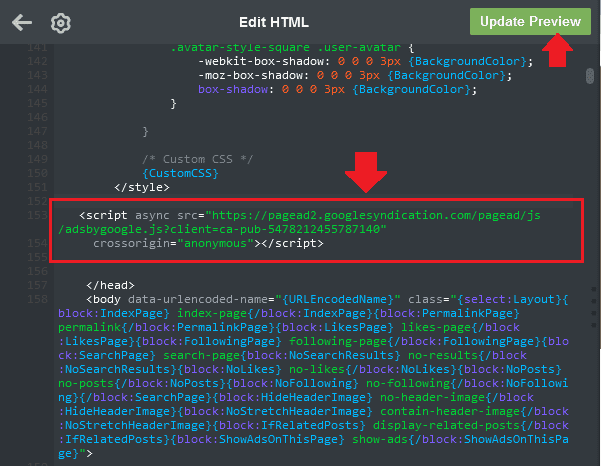 Click the "Save" button to save your theme updates.
Now go back to Google AdSense Page from where you had copied the Code.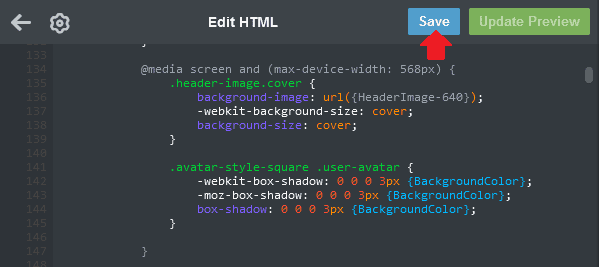 Click "Request review" button to submit your application to Google AdSense.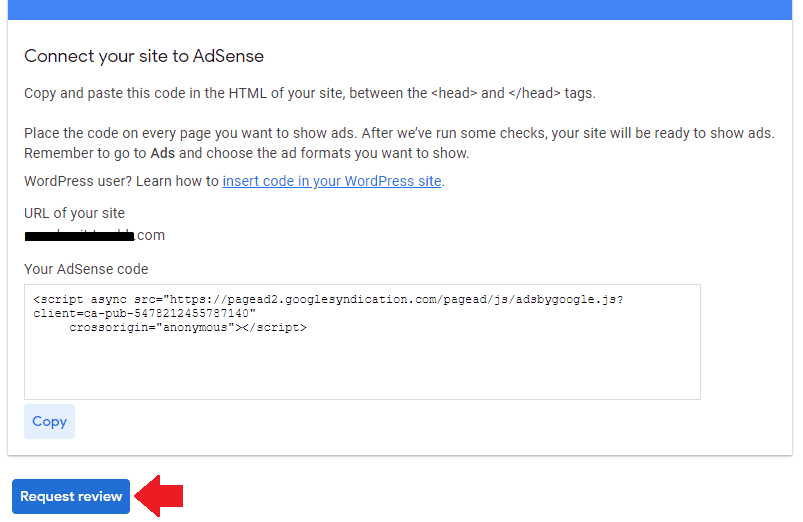 On your AdSense Account's sidebar click "Sites".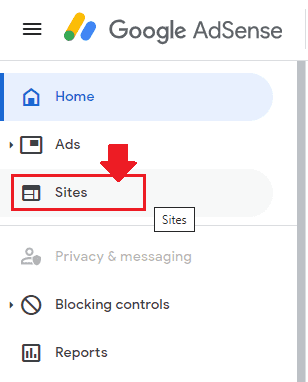 Here you can see that your Tumblr blog has been submitted for review. You will see the status "Getting ready….".
Wait for Google AdSense's reply. It will send you an email whether your Tumblr blog has been accepted for monetization or not. You can also visit your AdSense account again to check the status.
If your Tumblr blog is accepted for displaying Google Ads copy Ad Unit Codes from your Google AdSense account and insert in your Tumblr blog.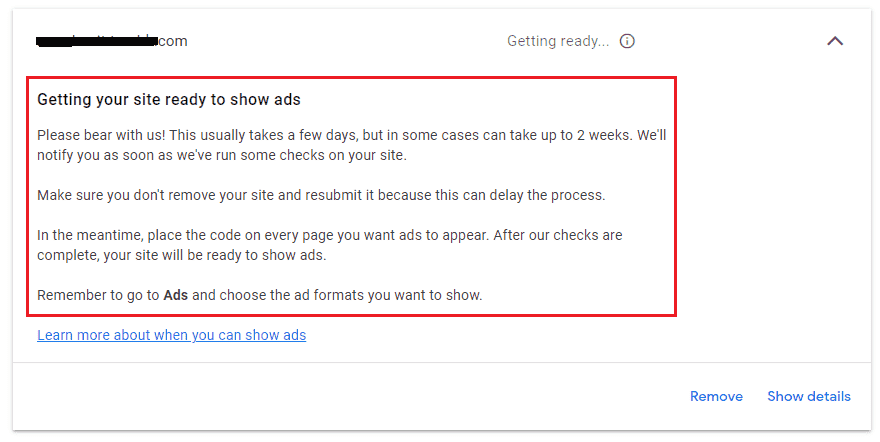 So it was all about connecting your Tumblr blog with the Google AdSense. If you like this post then don't forget to share with other people. Share your feedback in the comments section below.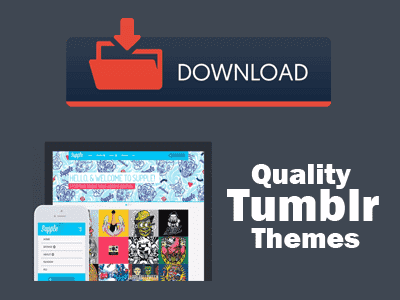 Also Read: