People often ask "Can I make money on Tumblr?", "Can you monetize Tumblr blog?", etc, and the answer is "Yes", you can make money on Tumblr. In this post we will introduce you to 7 different ways through which you can make money on a Tumblr blog.
Though Tumblr's "Terms of Service" has mentioned that your Tumblr blog should be used primarily for blogging, but it does allow you to make money on it.
Because of a massive competition among social media & blogging platforms it is crucial for any platform to provide ways to make money on it, so that it survives in the competition and users don't switch to other platforms.
That's why Tumblr recently introduced a builtin feature called Post+ to enable its users (Tumblrs) to directly monetize their content and make money. Apart from Post+, there are 6 other ways to make money on Tumblr, as discussed below.
If you haven't already created a Tumblr blog, please go through this step-by-step tutorial:
Following are the 7 different ways to make money on Tumblr blog:
Post+
Google AdSense
Affiliate Marketing
Affiliate-Based Showcase Tumblr Blog
Sponsored/Guest Posts
Paid Banners
Sell Your Own Products
01. Post+
Post+ is Tumblr's new feature to enable its users to make money on Tumblr. This feature is sort of an encouragement and support for creative artists and content creators to stay on Tumblr and continue creating content.
This feature allows Tumblrs to designate specific content/posts for only paid supporters or subscribers.
The Post+ allows you to pick which posts/content you want to share publicly and which posts/content you want to share with paid supporters.
Tumblr users/creators who use Post+ feature have the full authority to choose the pricing structure they want for their subscribers/supporters.
If you want people to follow your paid subscription then you have to create an inspiring, unique, creative and quality content, as Tumblr is all about creativity.
To know more about Post+ (A to Z) feature, go through this tutorial:
02. Google AdSense
Google AdSense is one of the most popular PPC-based affiliate platforms to make money online. Millions of bloggers and publishers are making money online by monetizing their blogs with Google AdSense.
To monetize your Tumblr blog with Google AdSense you have to signup for Google AdSense Program, but before you apply you must consider these three things:
We have created a separate tutorial that guides you step-by-step on:
Here are some alternatives to Google AdSense that you can explore:
03. Affiliate Marketing
Affiliate Marketing is a type of digital marketing in which you join an affiliate program of a company, brand, etc, and create trackable unique links for its products or services to promote them on your blog, in order to produce sales.
If someone buys those products through your affiliate-links you will earn certain amount of commission either fixed or percentage-based.
Some companies/brands manage their inhouse affiliate programs whereas some companies/brands use third-party affiliate networks like CJ Affiliate, Impact Radius, ShareASale, etc, to host their affiliate programs.
There are many ways to make money from affiliate programs via your Tumblr blog, like (1) You can place banners linked with affiliate links on sidebars, header, posts, or other suitable positions where visitors can see (2) You can write review or comparison posts for your affiliated brand's services and products (3) You can add/insert your affiliate links in the relevant posts.
In order to get success with affiliate marketing, creating content around a niche. If you are able to optimize blog traffic for your niche, you can earn massive income from affiliate programs.
There are hundreds of thousands of affiliate programs available for every niche. To join an affiliate program you have to submit a signup form. After reviewing your submitted application a brand/company decides whether to accept or reject your request to join its affiliate program.
Some companies/brands use their in-house affiliate tracking software to manage their affiliate program, but majority use third-party affiliate networks like Impact Radius, CJ Affiliate, Shareasale, Clickbank, Partnerize, Rakuten LinkShare, and more.
You can find plenty of affiliate programs on Meer's World.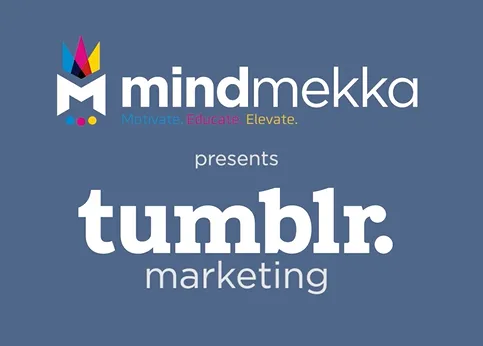 04. Affiliate-Based Showcase Tumblr Blog
You can also make money from your Tumblr blog by making it an affiliate-based showcase website where you will showcase products from different marketplaces like Amazon, eBay, Alibaba, Daraz, or other brands.
When people will click product links on your Tumblr blog they will be redirected to original website of the product. If someone buys a product you will earn commission. Product links will be your affiliate links.
Let's say you showcase an Amazon product like Apple Watch on your Tumblr blog. When someone will click on Buy button or Add to Cart button, he will be redirected to the Amazon Product Page of Apple Watch. If he buys the watch you will earn commission.
You required two things:
You must join the affiliate program of the brand or company whose products you want to showcase on your Tumblr blog.
You must have a showcase eCommerce Tumblr theme. Luckily there are two amazing showcase eCommerce Tumblr Themes (1) Craftista (2) Pop Gallery Tumblr Theme, that you can buy.
05. Sponsored/Guest Posts
As your Tumblr blog will grow and build decent audience around a niche, brands/companies will contact you to publish guest/sponsored posts related to their products or services on your blog.
You can set a pricing for publishing guest posts on your blog.
06. Paid Banners
Like guest/sponsored posts brands can also contact you for placing sponsored banners on different positions of your Tumblr blog. You can set a price and time period for placing sponsored banners on your blog.
07. Sell Your Own Products
Selling your own products or services are one of the most effective ways to make money online from your blog. You can sell products related to your niche.
Let's say you have a food Tumblr blog, you can sell a book of recipes or cooking courses to your Tumblr followers and visitors.
Final Thoughts
So these were the 7 different ways to make money online from a Tumblr blog. Hope you would have enjoyed the reading. Don't miss the opportunity to make money from a platform with 538 Million+ users. If you like this post then don't forget to share with the other people. Share your feedback in the comments section below.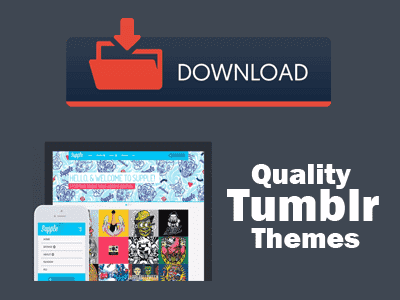 Also Read: