Fiverr
How To Configure/Setup Payoneer With Fiverr Seller Account
Do you want to configure/setup Payoneer with your Fiverr Seller Account? You're in the right place. In this tutorial we will guide you step-by-step to how to setup Payoneer with your Fiverr Seller Account.
Payoneer is one of the fastest, secure and easy solution to receive money worldwide. Now with Payoneer people from any part of the world can receive money particularly where there is no PayPal.
Fiverr is a global freelancing platform. There are millions of freelancers offering their services to buyers on Fiverr from all over the world. Fiverr offers two payments systems to its freelancers/sellers i.e PayPal and Payoneer.
By integrating Payoneer with Fiverr you can transfer your Fiverr earnings to your local bank account in your local currency.
If you don't have a Payoneer account, create now:
Following topics will be covered in this tutorial:
How To Setup Payoneer With Fiverr Seller Account
How To Withdraw Money From Payoneer To Local Bank Account
01.

Setup Payoneer With Fiverr Seller Account
Login to your Fiverr seller account.
Click Earnings tab.
Click Bank Transfer.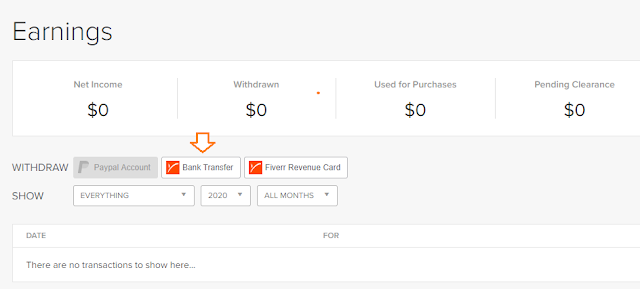 Click Verify by SMS.
It will send you a code to your registered phone number.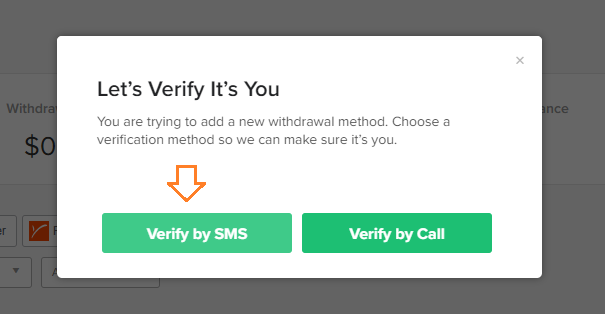 Enter the 4 digit code here that you will receive.
Click Submit Code.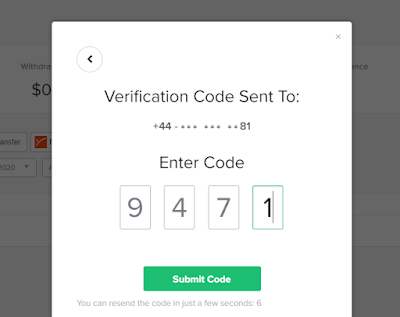 Now Fiverr will send you an email.
Click OK.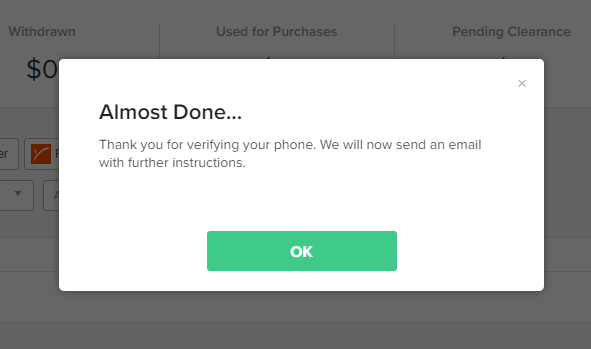 Open your email account and open that email.
Click "Click here." link.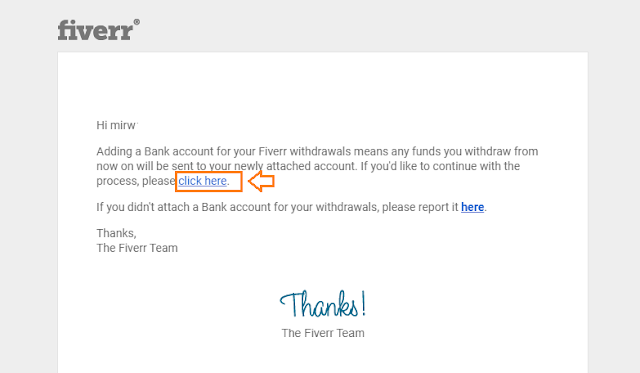 You will be redirected to Fiverr.
Click Get Started.
Note: If you have already Payoneer account don't signup, simply "Click Here!" link in the popup that will appear at top right-corner. Once you click it will ask you for some permissions and Payoneer will be automatically integrated with your Fiverr seller account. If you don't have a Payoneer account then follow the below steps.
Since you work as a freelancer so choose Individual account.
Enter you First Name, Last Name, Email address, date of birth.
You must enter the correct information. Provide the information that is provided on your National Identity Card.
Click NEXT.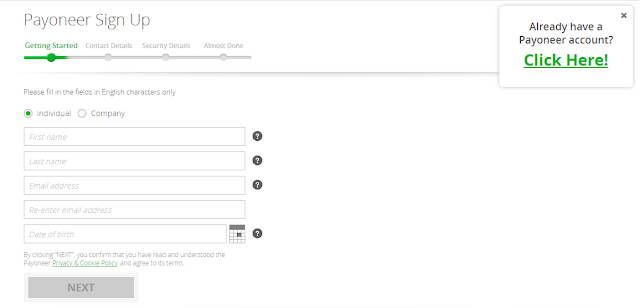 Choose your Country.
Enter your Address, City, Postal Code.
Enter your phone number and verify it.
Once you enter phone number click send code.
Once you receive the code, enter in the Verification Code textbox.
Click NEXT.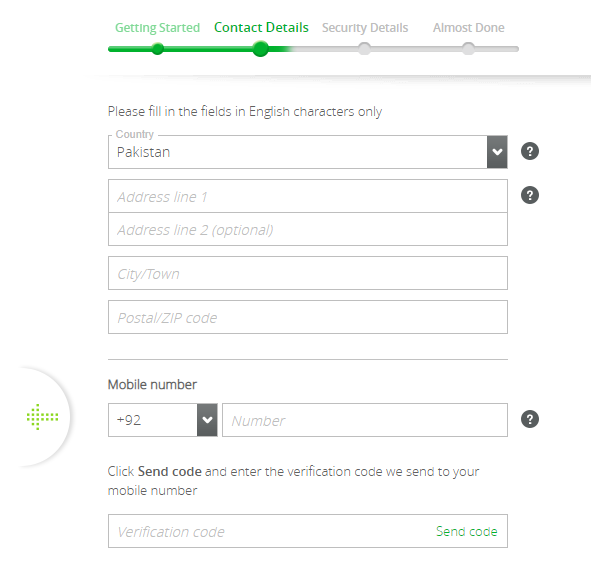 Your Payoneer username is your Email.
Enter a Password.
Choose a Security Question. Note down this question because when you forget your password Payoneer might require this question for the verification.
Enter the captcha.
Click NEXT.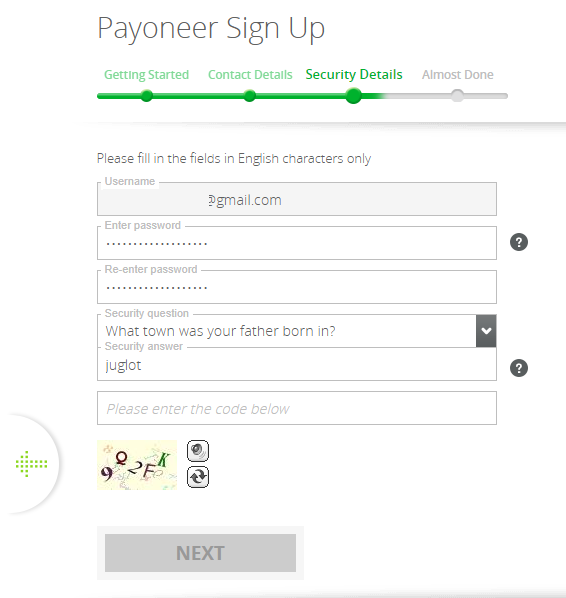 Choose your bank account type. If you are an individual choose Personal account.
Choose Bank Country
Choose Currency.
Choose your Bank.
Enter the Account Name. It is the Title of your bank account.
Enter the IBAN.
IBAN is your International Bank Account Number. It is used for international transactions. It is your bank account number, only the difference is that some letters are added to your account number. For example this is a Pakistani bank account number 0995 1463 3662 2134, the IBAN will be like PK69 MUCB 0995 1463 3662 2134. You can request your bank to provide you the IBAN or you can create online by yourself by visiting your bank's website.
Tick I agree to the Terms and Conditions and Privacy & Cookie Policy
Tick I agree to Pricing and Fees.
Click NEXT.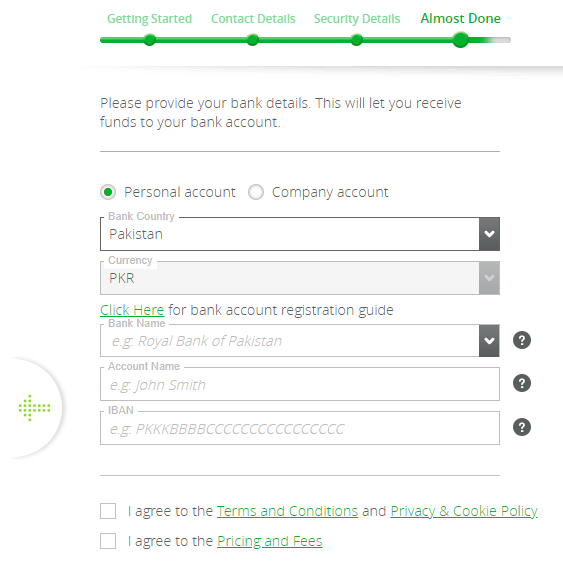 You have successfully created your Payoneer account. After review they will send you an email whether your application is approved or not. Normally all applications are approved.
Once Payoneer will approve your application it will further ask you to provide a copy of your National Identity Card for verification purpose.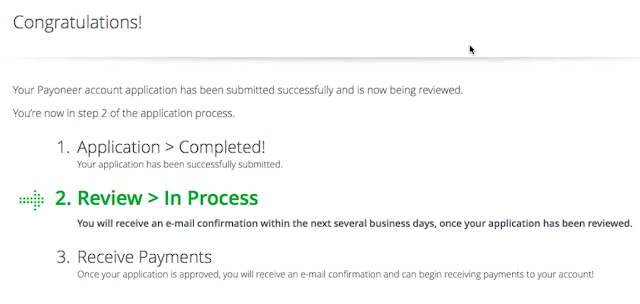 You can add more than one banks accounts to your Payoneer account. You can delete an existing bank account as well.
On your Payoneer account, click Settings, click Bank Accounts to add or delete your bank accounts.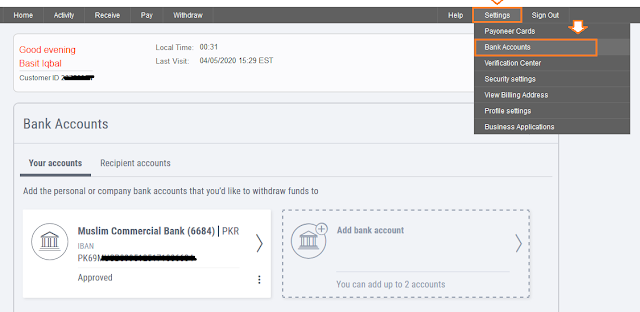 02. Withdraw Money From Payoneer To Local Bank Account
To Withdraw money from Payoneer to your local bank account click Withdraw.
Click To Bank Account.
Mostly money comes in Dollars. If there will be money on your Payoneer account it will be shown there.
Let's suppose money is in US dollars.
Click US dollars box.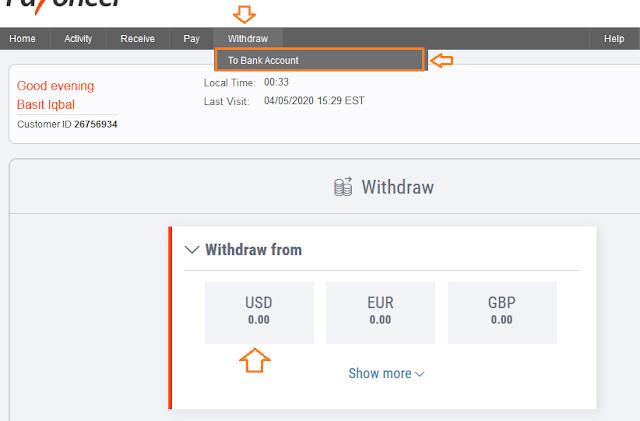 Choose your Bank Account.
Enter the amount in dollars that you want to withdraw to your local bank account.
Minimum amount to Withdraw is $100 and maximum is $10,000.
Click Review.
You can review the transaction before you submit.
It will convert dollars to your country's currency. It will also show you the exchange rate. You can change amount as well.
Once you are done with the review withdraw your amount.
The money will reach to your bank account within few hours or it could take 2 or 3 days.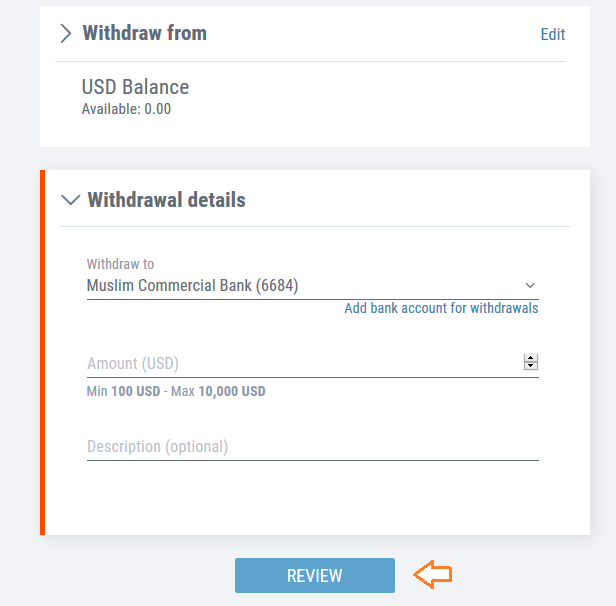 That's it. You are done. If this post helps you then don't forget to share with the other people. Share your feedback in the comments section below.
RECOMMENDED POSTS