Do you want to rank your YouTube videos on top 10 search results? Don't worry! You're in the right place.
In this post, I will share seven important SEO tips to organically rank your YouTube videos on top search results. SEO stands for Search Engine Optimization. It optimizes your content to perform better in the search results.
Everyday hundreds of thousands of people create YouTube channels in order to become popular or earn money. They spend lot of time in creating videos, but when they realize that their videos don't come on the top search results & not bringing views, they get demotivated and give up.
7 SEO Tips to Rank YouTube Videos on Search Results
Below are the 7 important SEO tips that can help you to improve the ranking of your YouTube videos on the search results.
01. Title
Title of your YouTube video is one of the most important ranking factors on YouTube search results. The first thing that you should do is to identify the root keyword phrase of your video title. Your video title's root keyword phrase should be less-competitive and have good monthly search volume.
There are different ways to find the best title for your video:
Type the main keywords of your desired Title on Google & YouTube. You can see the top search results for your searched keywords as well as how people are searching for the similar queries.
Use the Keyword Explorer extensions, as shown in the next step.
Below you can see the Google search results for the query, "how to make cup of tea".

One of the popular YouTube keyword explorer tools is Tubebuddy. You can download its extension from Tubebuddy website.
When you type your keyword(s) on Tubebuddy Keyword Explorer, it assess and gives rating (Overall Score) and description. The Overall Score for a keyword(s) is generated based on the competition and search volume.
The Score Analysis shows you Search Volume, Competition, Optimization Strength, and Monthly Search Volume.
Each of the keywords in the Related section (Video Searches) is a video that you could make and help your channel grow. If the score is good, you can select which video you want to create.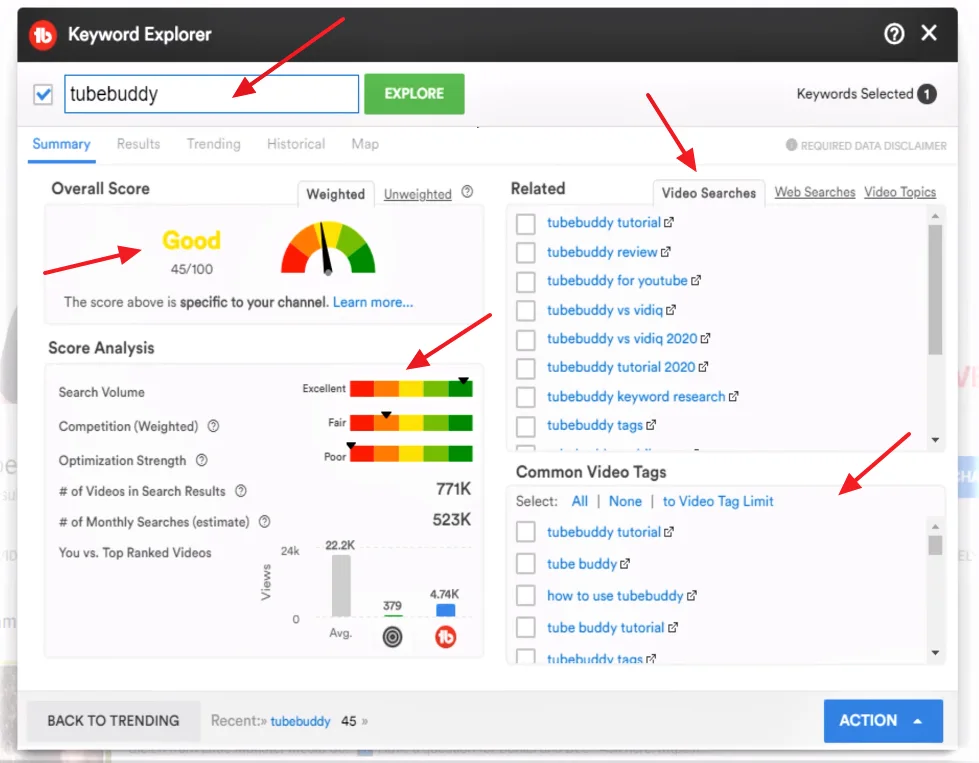 02. Description & Meta Tags
Meta Tags are HTML tags that provide additional information to search engines about videos and pages. They help viewers to find your content.
Put the right Description and Meta tags in your YouTube videos. Often videos are listed and recommended based on Description and Tags. You should be very diligent when you write Description and put Tags.
03. Title & Video Content Should Be Relevant
Make sure that your content is relevant to the video title. The more relevant video-title and its content are the more time people will spend watching your video.
The Watch Time on YouTube plays an important role for video ranking. More Watched Time videos are ranked higher on the search results.
04. Thumbnail
The first thing that attracts viewers towards a video is its thumbnail. Most people watch videos seeing a thumbnail. Thumbnail name should be similar to the video title.
Main things, content or concept in the video should be clearly highlighted on your thumbnail. You can use graphic tools like Canva Pro to create amazing video thumbnails.
Here is a good example of a quality YouTube video thumbnail.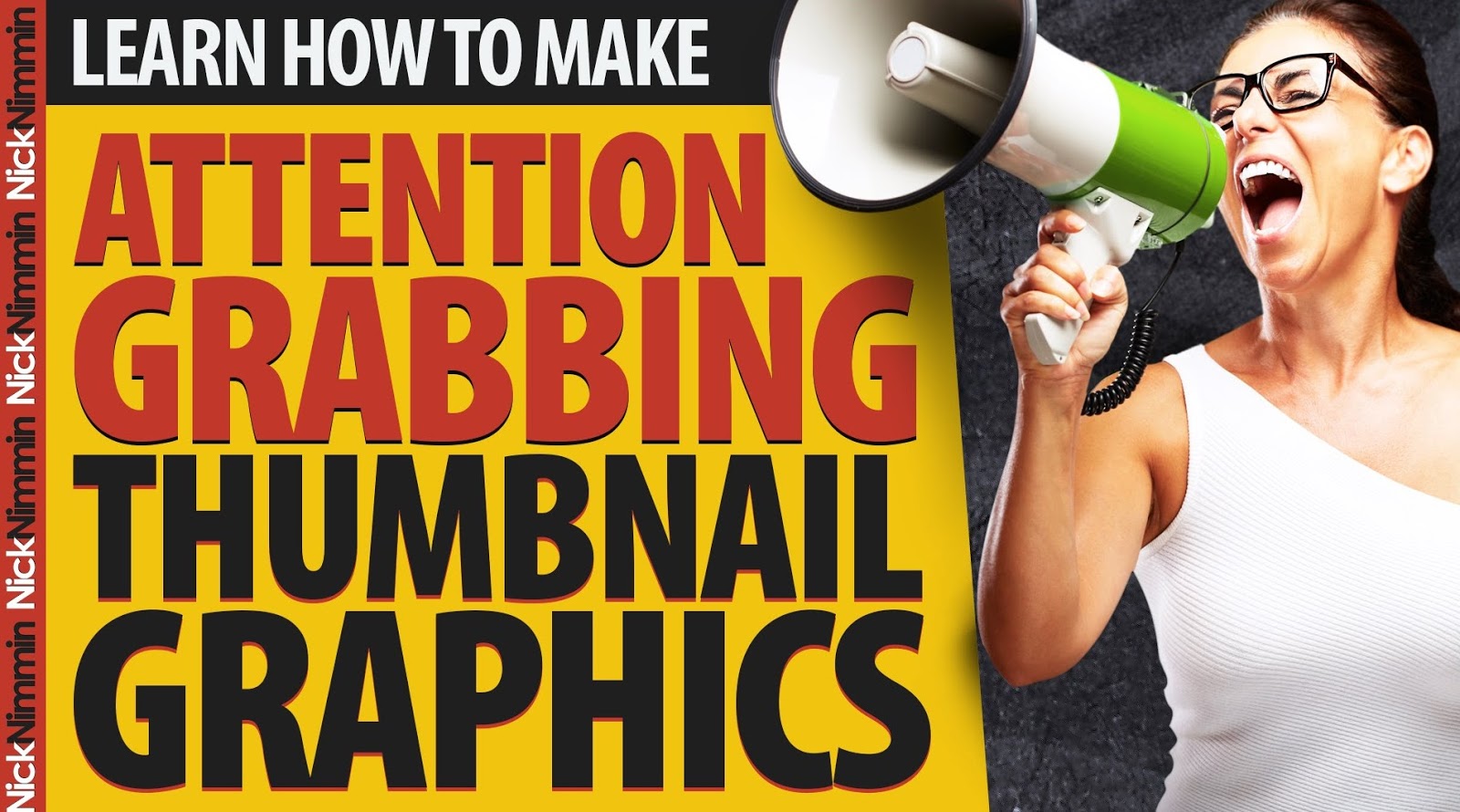 05. Create an Official Playlist/Series Playlist
A Series Playlist will allow you to mark your playlist as an official set of videos that should be viewed together. Adding a video to a series playlist allows other videos in the playlist to be featured and recommended when someone is viewing a video in the series playlist.
You must have a verified account in order to use series playlists.
Go to Video Manager on your YouTube channel and check (tick) the Set as official series for this playlist.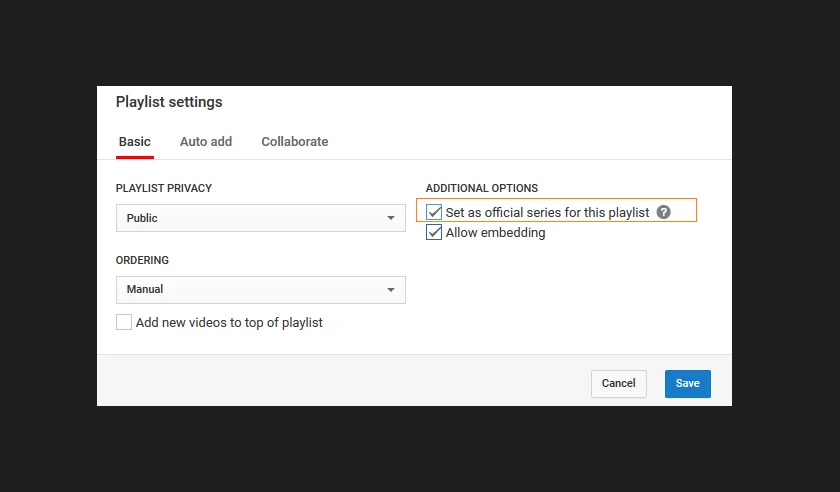 06. Use YouTube Analytics
You can use YouTube analytics to get detailed information about your videos, like, Watch Time, Average View Duration, Top Geographies, Gender, Traffic Sources, Playback location, & much more.
These key metrics and reports help you understand your videos and channel performance. You can make improvements and take better decisions about your videos.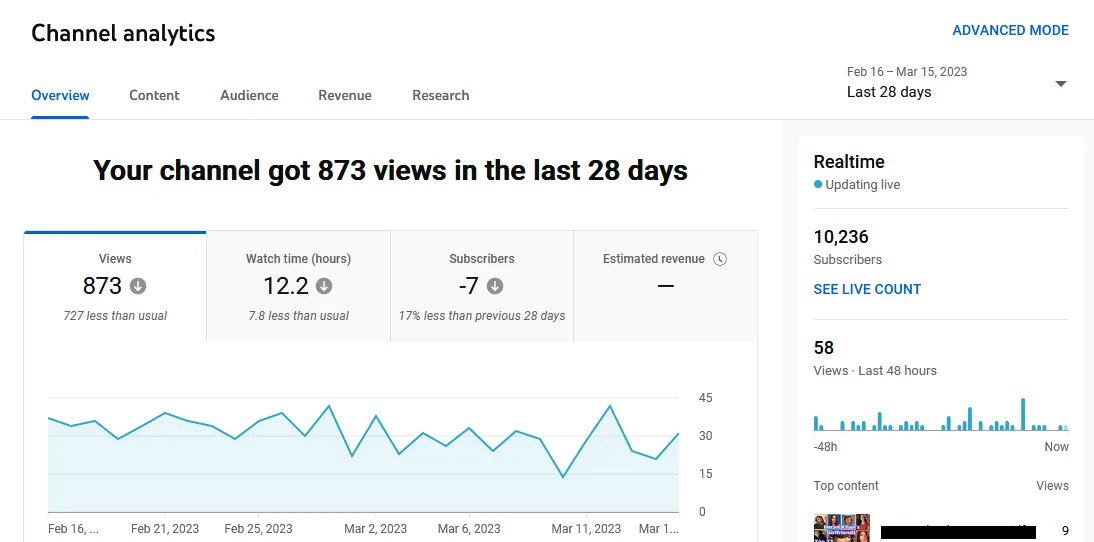 07. Social Media Sharing and Subscribers
When you create your YouTube channel also create social media pages and accounts on Facebook, Twitter, Instagram, etc. Request your friends, family member, relatives to watch your videos, subscribe your channel and share your videos further to other people.
So these were some important tips to rank your YouTube videos organically on the search results. Hope you would have enjoyed. If you like this post then don't forget to share with the people. Share your feedback in the comments section below.
Also Read