How To
How To Upload A Video On YouTube Step-By-Step
(Last Updated On: October 18, 2021)
YouTube is the world's most popular video-sharing platform. Everyday hundreds of millions of people upload videos on YouTube. If you have decided to create video content and want to upload on YouTube, you are in the right place.
Uploading a YouTube video is very simple, quick and free. In this tutorial we will guide you step-by-step to how to upload a video on your YouTube channel.
Step 1: Sign In To YouTube
First step is to Sign-In to YouTube using your Gmail ID. If you haven't created a YouTube channel or Gmail account read this tutorial:
Step 2: Upload The Video
Open YouTube.
Click the profile icon at top-right corner.
Click YouTube Studio.
Click CREATE at top-right corner.
Click Upload Video.
Click SELECT FILE to choose a file from your computer or you can drag your video and place here.
Enter the Title of a video.
Enter a good description about your video.
You can choose autogenerated thumbnails or you can upload the thumbnail of your own.
Title, Description and Thumbnail are very important, so make sure to write a good title and description and upload a very clear and relevant thumbnail to your video.
It is better to have playlists so that all your videos will be arranged properly and would be easier for others to watch or find your videos. If you haven't created a playlist, you can create from here as well, just click the arrow it will give you the option to create playlist.
Choose your audience for the video.
You can put age restriction as well if there is a sensitive content in your video.
Enter the tags that best defines your video. Put comma after every tag.
Allow embedding means people can share your video in their blogs or websites.
Choose the category of your video.
You can disable/enable comments on video as well.
You can add an end screen as well to promote other videos. Mostly they are place in the last part of video.
Click ADD.
Here you have lot of options to insert like Video or Playlist, Subscription, and you can promote some other YouTube channel. It could be yours or it could be someone else's.
They will look like this:
Choose the visibility option.
Public means it will be visible to all.
Unlisted means, only that person can watch your video to whom you will share the video link directly. The video will not appear on search results or in your YouTube channel to others.
Private means only you can see the video.
You can change the visibility status at any time.
Click Publish to finish the upload.
After you publish your video it will be listed in videos.
You can edit, delete or unpublish videos here.
Do You Want To Earn Money From YouTube?
By getting into YouTube Partner Program you can earn lot of money. In order to learn how to enable your YouTube channel for showing Google ads read this tutorial: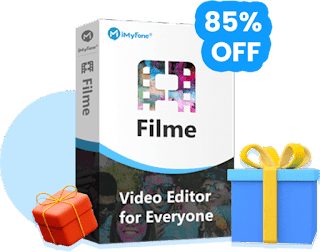 If you like this post then don't forget to share with the other people. Share your feedback in the comments section below.
Meer Basit
Meer Basit is the founder of Meer's World. He's been running the show since launching the blog back in 2018. By background he is a computer scientist. Primarily, he creates content around blogging (WordPress, Blogger, Tumblr), SEO, affiliate programs, earn-online, reviews, eCommerce, & technology. He has got years of professional experience in web programming, computer programming, databases, data warehousing, & transcription. In general, he likes traveling, gardening, watching movies, is a passionate cricketer, creative writer, and a GSD lover.