GoTranscript is a UK-based online company that provides human-generated transcription and translation services. In order to keep pace with the customer orders and grow its team it offers freelance transcription jobs.
When people search for online jobs, the first question that comes in their minds is, does this company actually pay? Is it legitimate or not? and many more.
Just to clear your doubts, GoTranscript is 100% legitimate and reliable. I have also shared the payments proofs.
RELATED
The best thing I like about GoTranscript is that, it supports both PayPal and Payoneer payment gateways. Because of this people from those countries where PayPal is not available can work with them using their Payoneer account.
Payments are generated every Friday. Your payment is sent within hours after you send a Request Payment. If you don't have Payoneer account, Create Now. Note that whenever you send payment request, always write your Payoneer email in the description.
When you talk about difficulty level, yes, you will see all sort of files, very difficult, average and easy. Difficult files worth more than the easier ones. Mostly, the Text Format would be Clean Verbatim. Every file has it's fix rate, but sometimes it is increased.
Each file is assigned a color. Task rates vary with colors, like red files have the highest rates. Average rate of 10 minutes of audio for 6 hours is $2.33 and 10 minutes of audio for 4 hours is $2.50 and at times it goes to $5.00.
Average earnings per month is $150 & top earnings per month is $1215. When you make too many mistakes some amount from that particular task is deducted.
Normally you get 6 hours, 4 hours, 2 hours and 1 hour for completing the task, according to the length of the file, and on top of that you are given one additional hour as well. On average there would be enough files for you to choose and work, but on occasions you will find few and only difficult files.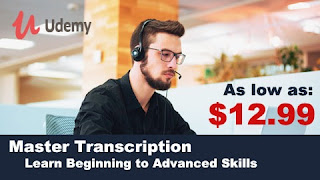 Now let's talk about editor ratings. To remain part of GoTranscript team you have to maintain at least average rating of 3.5 out of 5. Below 3.5, you could be expelled from the GoTranscript Community. GoTranscript never compromises on quality. You have to follow the GoTranscript guidelines strictly.
Editors point out your mistakes and comment corrections & useful tips. Initially lower ratings might demoralize you, so be focused and try to learn from your mistakes. If you reach average rating of 4.5, you can apply for Editor as well.
The advantage of working with such companies is that you get trained professionally. Day by day, you will see improvement in yourself. If you get some experience by working with them later you can work with clients directly where actually you can earn big money. So, I will suggest you to work with them. It is a wonderful company. It's Free To Join.
GoTranscript Payment Proof
Below are the payment proofs of GoTranscript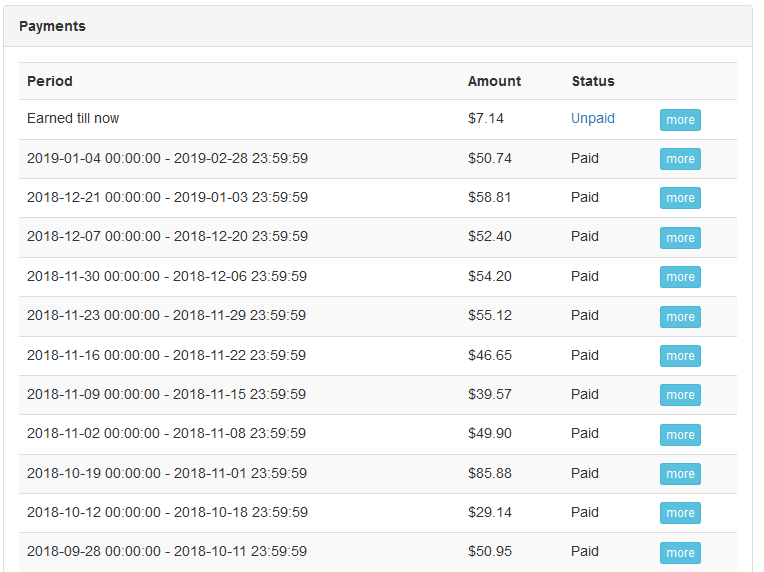 Payoneer Payment Request Sent Page.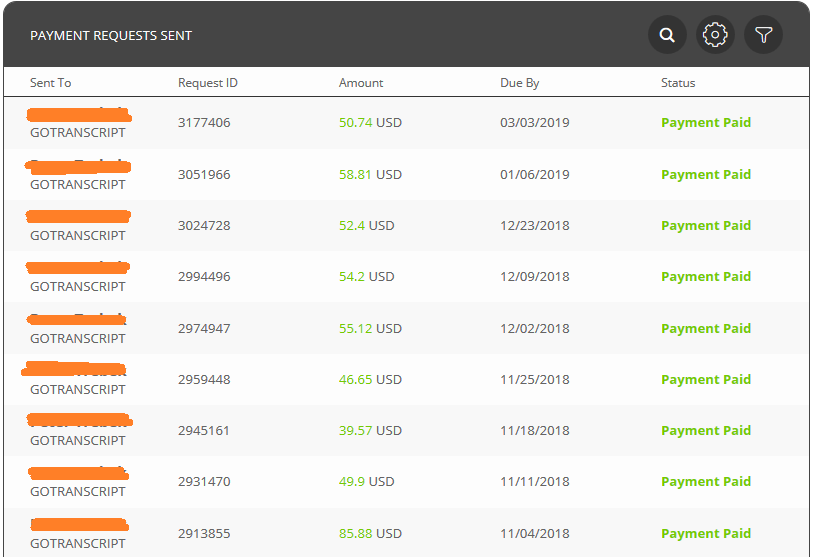 So it was a quick review of GoTranscript with payment proofs. If you like this post then don't forget to share with other people. Share your feedback in the comments section below.
Also Read