Do you want to make money via TikTok? You're in the right place. In this post, I will discuss all those ways through which you can make money on TikTok.
Who would have thought that a social media app developed targeting teenagers will become fastest growing video-sharing social media platform. It has never happened before that a social media platform has gain this much popularity in such a short span of time.
There are lot of people who make TikTok videos have become overnight social media stars but the questions is, do they make money from TikTok? Yes, TikTokers do earn money, in fact some are making million dollars.
You can monetize your YouTube channel directly by applying to Google Adsense, but on TikTok you cannot monetize your videos directly. There are different ways through which TikTokers are making money.
Let's have a look on 5 ways that you can make money via TikTok.
01. Become A TikTok Influencer & Engage With Brands
An influencer is a person who inspires others through his abilities, skills/expertise, personality, talents or content, and creates and engage a huge following. In the marketing context, an influencer has the ability to inspire or influence the potential customers of a product or services by promoting through social media platforms.
When Instagram was first launched people had no idea how to make money from it, but later people who had massive fan following became Instagram influencers and started to make money by promoting brands and services via Insta posts and hashtags.
On TikTok, if you manage to engage huge target audience you will be approached by brands, advertisers, companies and corporates, who think your content, your creativity, your presentation and marketing skills will promote their products and services to the target audience and generate sales.
For instance, your TikTok content is relevant to fashion or beauty, there is a chance that fashion brands will approach you to promote their products and services in your videos for a certain amount of money.
If a brand doesn't approach you, you can also approach the brand and convince them that you can be a good promoter for their products and services.
Do You Know? Most of the richest TikTokers are between the ages of 16 to 30. The 21-year-old TikToker Baby Ariel has 35 million+ followers and makes $6 million(Net Worth). If you convert $6 million to Pakistani Rupees it is more than 9 Billion. Just imagine how much money you can earn from TikTok.
Let's take an example. Minahil Malik is one of the most popular TikTok stars of Pakistan having 7 million+ followers. She is earning good amount of money by promoting fashion brands, beauty salons, beauty products, clothes, shoes, etc.
Below Minahil Malik has been prepared by a beauty salon called "Salon of Beauty". She is asked to create a TikTok video and place the profile link of the beauty salon in the video description, so that people can visit the salon profile and find their work and info.
Minahil Malik is smart enough, she chose a background song related to marriage and acted the way she was meant to do. People, particularly women, after watching this video for sure will open the salon profile and contact them.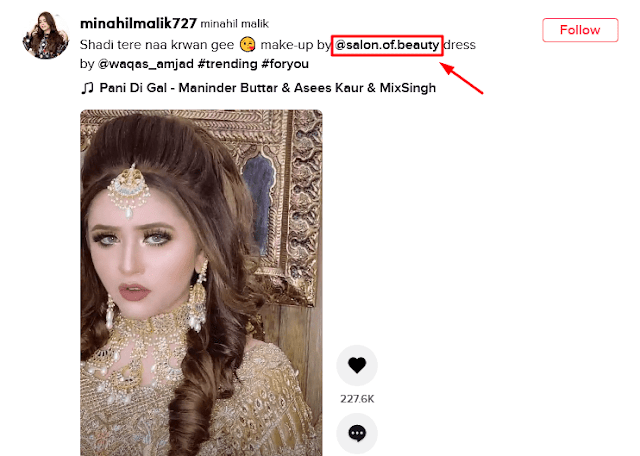 This is the TikTok profile of "Salon of Beauty" that Minahil Malik had promoted on her video description. People can explore their portfolio. You can see that they have also provided the links/usernames of Instagram and Facebook, so that people can contact and follow them there as well.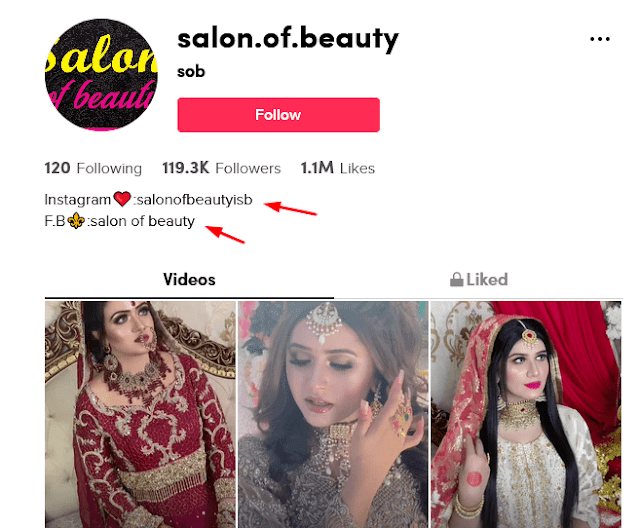 The question is how to become a good TikTok influencer?
If you have a pleasant personality or pretty face having the skills that I have mentioned above you are a marketing product, take maximum benefit from them.
Don't panic if you are an average face person, every person in the world has his own scope, he is unique, it is up to him whether he explores himself or not. Be original, your talent and smart work can beat anything!
A person who creates travel videos will be contacted by travel agencies, tour operators, energy drinks, hotels, guest houses, etc. A person who creates videos on cooking will be contacted by food brands, restaurants, etc. So same goes for every other niche.
Work on your marketing, acting and presentation skills. Consistently create quality and unique content around the topics or niche where you think you can engage audience. Remember that consistency is the key to success.
Fashion, Fitness, Comedy, Lip-Syncing, Arts & Crafts, Traveling, Dance, etc, are some of the popular niches on TikTok.
You can use other social media platforms such as Instagram, Facebook, Twitter, etc, to bring followers to your TikTok account.
Also Read: How To Start A WordPress Blog & Make Passive Income Online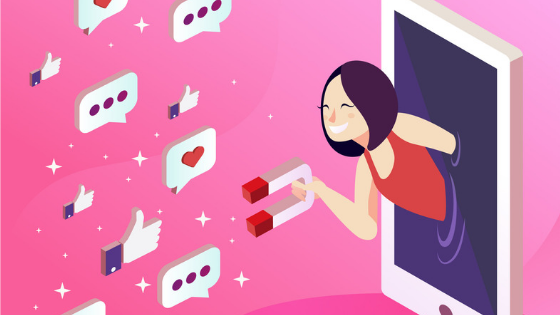 02. Use TikTok Livestreaming
Livestreaming is one of the best techniques to get engage with your fans and followers. TikTok also provides this feature. The duration of TikTok videos is very short, but on livestreaming you get a chance to promote products and services thoroughly.
You can promote your own products as well as paid products. It is up to your talent and creativity that how you engage people in livestreaming and cleverly promote products. People won't stay on your streaming if your focus is only to promote products.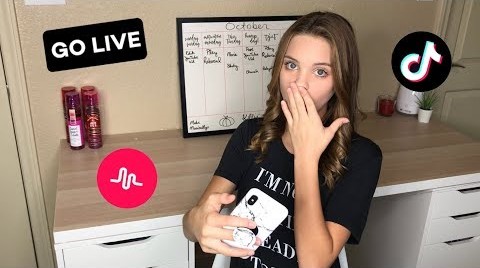 03. Go Live & Ask For Donations
You must have seen on websites and YouTube channel descriptions DONATE US like "If you think we are creating content that is helpful or serving people, help us with your donations so that we continue to create more useful content in future. Donate via PayPal or internet banking. Here is our PayPal Id and our bank account details".
TikTokers create content that entertains people. There must be lot of people who regularly watch your content. You can ask them during live chats to donate money, so that you will continue to create content in the future.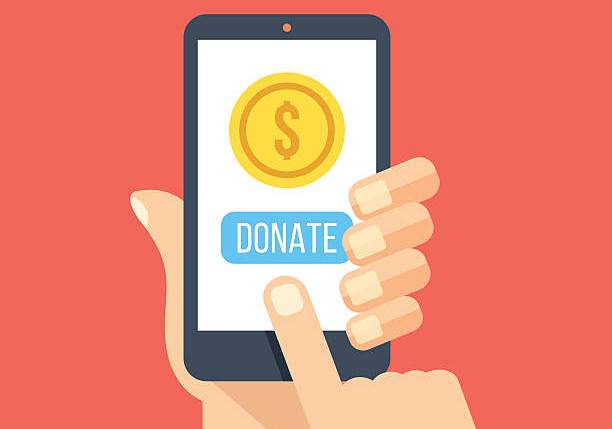 04. Shift Your Followers To Other Platforms
Do the smart work. Gradually shift your TikTok audience to your Twitter account, Facebook page, Instagram, or YouTube Channel. These are old social media platforms, people are already making money through them.
Building YouTube subscribers is harder than building followers on TikTok. You can see millions of followers of very ordinary people on TikTok. It means that using TikTok's popularity you can make subscribers for other platforms.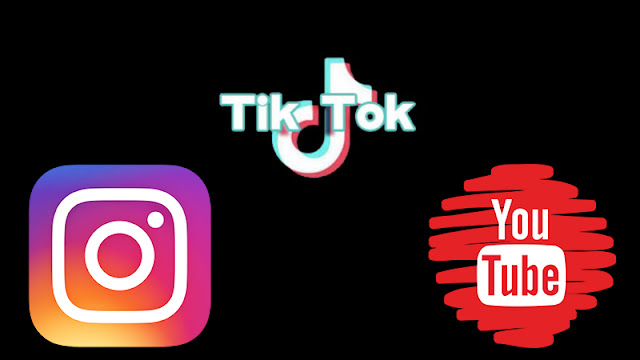 05. Sell Your Own Products or Services
There are two ways to sell your products and services on TikTok (1) Directly Sell Your Products (2) Sell Via Advertisement.
The "Directly Sell Your Products" is applicable for those who are creating content on TikTok and having large following. You can promote your own products on TikTok videos and get orders through chat messages/comments or by redirecting people from TikTok videos to other platforms such as website, Facebook, Instagram, etc.
TikTok is among the top 10 advertising platforms. It allows you to create your ads and it will charge you some money for that. If you want to grow your business TikTok is not a bad choice. As I have said earlier that TikTok is the fastest growing video-sharing social media platform, you can reach diverse audiences in 20+ markets worldwide through TikTok Ads.
You can maximize ROI by ensuring your most important audiences see your ads and track your performance in real-time. ROI(Return on Investment) is a ratio between net profit and cost of investment. The way people advertise their products and services on YouTube and Facebook, you can also advertise your brand, website or business on TikTok as well.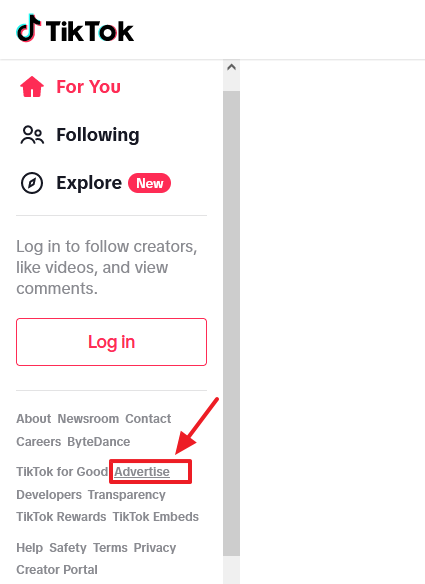 Click on the Create now button.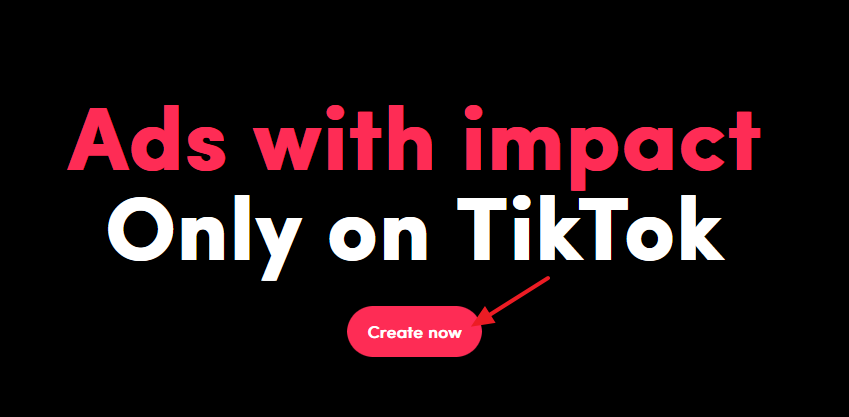 If you already have a TikTok Business account Sign-in otherwise Sign-up and complete the next steps.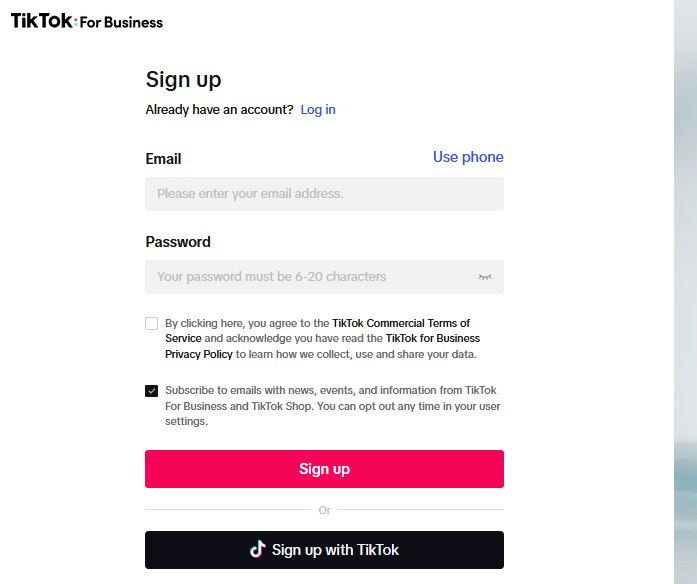 Why TikTok Must Introduce Direct Monetization?
As I have said earlier that TikTok doesn't directly monetize its content like YouTube, but for it's long-term survival it has to introduce such mechanism sooner or later. I have already seen so many popular apps and platforms that have been diminished because they couldn't able to provide opportunities to their content creators to earn money directly from them.
The biggest reason YouTube is surviving today is that it introduced direct earning mechanism to its content creators. It pays 55% share of revenue to its content creators. Since TikTok is the fastest growing social media platform and it has already dug its roots on the internet, there would be so disappointment if it diminishes like earlier platforms and apps.
In today's world the earning trends have been changed, more and more people are shifting towards online earnings, so there is a higher chance that people will stick to those platforms from where they can earn money.
Get access to all our Earn-Online posts.
If you like this post then don't forget to share with other people. Share your feedback in the comments section below.
Also Read