Yelp Guest Manager affiliate program like Toast affiliate program, is another highest-paying affiliate program in B2B and restaurant industry. You can earn top commissions from $200 USD to $500 USD per sale.
Yelp is an extremely popular American review-based website that connects people to local businesses. It publishes user-reviews about different businesses like Restaurant, Dentists, Bars, Beauty saloons, Doctors, Shopping, Food, Nightlife, Entertainment, etc.
The Yelp Guest Manager is a restaurant management solution that connects restaurants to millions of restaurant-customers with reservations, wait-list, and guest management software built for contemporary restaurant-owners and their customers.
Following topics will be covered in this post:
What You Can Promote?
Commission Structure
How to Join Yelp Guest Manager Affiliate Program
01. What You Can Promote?
You can promote Yelp Guest Manager Plans via your affiliate links to restaurant owners/operators located in the United States and Canada.
There are 3 plans of Yelp Guest Manager:
Yelp Guest Manager Basic ($99/month): Ideal for new restaurants with growing operations
Yelp Guest Manager Plus ($299/month): Ideal for restaurants looking to maximize FOH (Front of House) efficiency
Yelp Guest Manager Enterprise (Custom Price): Ideal for restaurant groups looking for a fully-integrated ecosystem
02. Commission Structure
The Yelp Guest Manager offers two types of commissions for its affiliates (1) $200 USD for SOL – Cookie Period of 30 days (2) $500 USD for Close Win – Cookie Period of 30 days.
Before a restaurant owner buys a Yelp Guest Manager Plan he has to schedule a Demo or Contact the Yelp Guest Manager Team to get more insights about the Plan and discuss the requirements of his business.
SQL (Sales Qualified Leads) are those leads which are identified to have a good chance at converting into a customer/sale.
Close Win is the stage in purchase funnel where the sale of a product is formally completed. In other words, if a lead converts into a customer, you can call it Close Win.
The minimum payment threshold is $10 USD. Affiliates are paid via Direct/Wire Transfer (Local Bank Account), BACS, and PayPal.
How to Join Yelp Guest Manager Affiliate Program
The Yelp Guest Manager Manager Affiliate Program is powered by Impact Radius affiliate network. If you have already got an Impact Radius account then Sign-In and Apply to Yelp affiliate program. Otherwise go to Impact Radius Website and create your account.
Learn more about Impact Radius on this tutorial: How To Sign Up & Use Impact Radius.
Once you create the Impact Radius account, go to Brands => All Brands, and search for Yelp. It will be listed in the search results. You can Apply from there.
After submitting the application-to-join Yelp affiliate program you will get an email within 2 or 3 days, to let you know whether your application is accepted or rejected.
So, it was all about the Yelp Guest Manager affiliate program. It provides a massive opportunity for its affiliates to make a huge online income. You can find plenty of other affiliate programs on Meer's World. If you like this post then don't forget to share with other people. Share your feedback in the comments section below.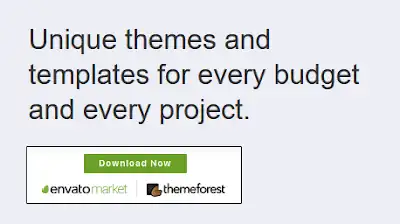 Also Read