Do you want to change your default Tumblr theme, but don't know how to do? Don't worry! You're in the right place. In this tutorial we will guide you step-by-step to how to change your default or existing Tumblr theme.
Besides default theme Tumblr also offers free themes, premium themes, single column themes, two column themes, grid themes, good for text themes, Minimal themes, and high-resolution themes.
Have you bought or downloaded a third-party Tumblr theme? Then read this tutorial:
Follow the steps to learn How to browse Tumblr theme categories and change your default or existing Tumblr theme.
Login to your Tumblr account.
Go to top-right corner of your Tumblr Dashboard and click the Profile icon.
Click "Edit Appearance".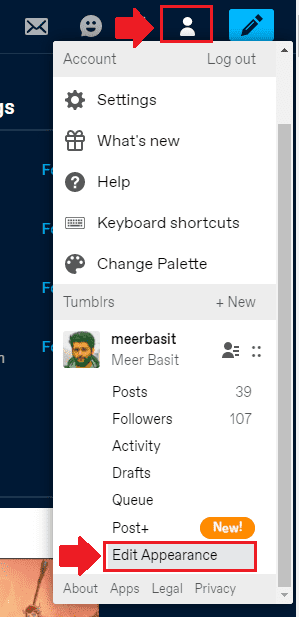 In Website Theme section click "Edit theme".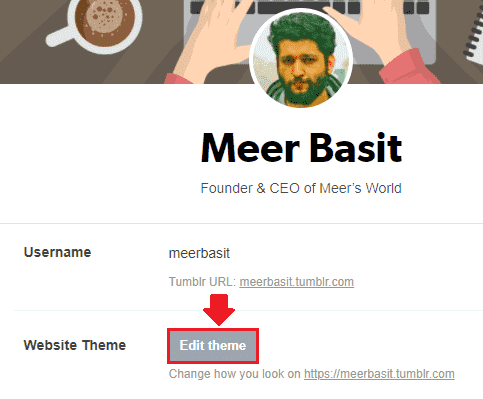 Click "Browse themes" to expand the theme categories.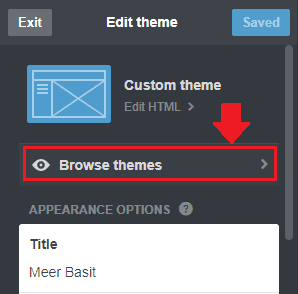 Choose your desired category of Tumblr themes. The "Free Themes" category contains free of cost Tumblr themes whereas other categories such as Premium, Single Column, etc, contain paid Tumblr themes.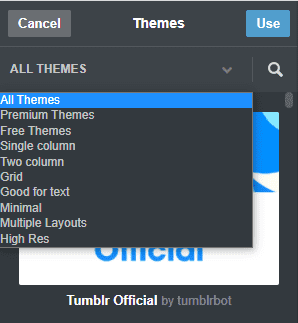 Select your desired theme. Once you select the theme you will see its preview on the right side. The preview shows you how your Tumblr blog will look like with your selected theme.
Click "Use" to finalize the selection of your new theme.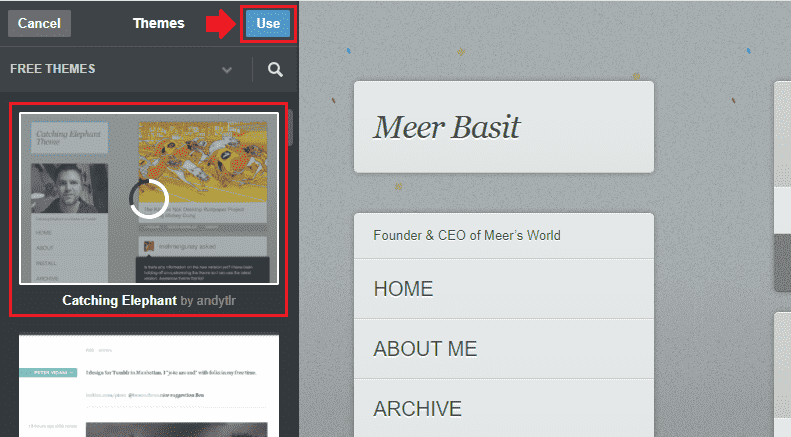 Click "Save" to save your theme settings.
Go to your Tumblr blog to see how your new theme looks like. If you're not satisfied with the theme and want to change, repeat the same process again.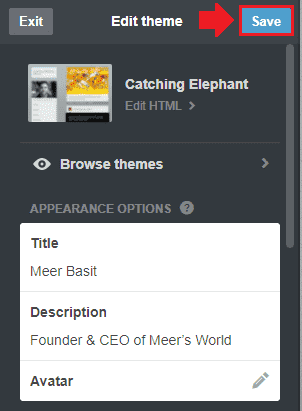 So it was all about changing your existing or default Tumblr theme. If you like this post then don't forget to share with the other people. Share your feedback in the comments section below.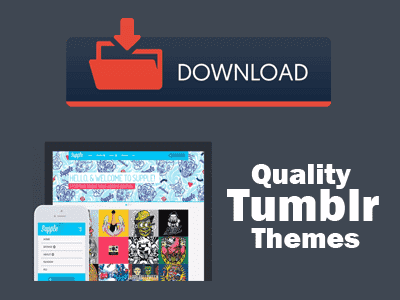 Also Read: