Blogger
Solved: The Widget Settings In Widget With Id AdSense Is Not Valid | Error
In recent days Blogger has completely updated its dashboard and due to that Blogger users are facing different errors as well. One of the common errors is "The widget settings in widget with id <b>AdSense1</b> is not valid. An internal error occurred. Please try again.".
This error does not allow you to save your Blogger theme when you modify and try to save. Mostly this error comes in Emporio Blogger Theme.
It is clear from the error description that your AdSense widgets in your theme are causing the error. The error comes on those blogs where Google AdSense ads are enabled.
For some reasons because of these Google AdSense widgets Blogger does not allow you to save your theme. This error is bit confusing as well because at times despite showing this error it saves your changes, but at times it does not save your theme at all.
There are 2 cases (1) If you make a CSS change or something like that it will still show you the error, but will save your changes (2) When you add a conditional tag or insert some code in the body of the widget, this error does not allow you to save changes.
There is a simple solution to this error:
Remove the all Google AdSense widgets from your Blogger's Layout one-by-one.
Modify your theme, means do whatever changes you want in your theme or the code which you want to add into your theme.
Save your theme. Now you won't get this error.
Once you are done with your changes in your theme completely, comeback to your Blogger Layout and add the Google AdSense widgets again.
Remember that removing your Google Adsense widget from your Blogger's Layout does not disconnects you from Google AdSense Program. You can add or remove Google AdSense widgets as many times as you want.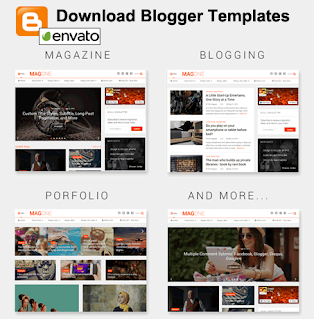 How To Remove AdSense Widget On Blogger?
There are 2 Methods to remove the AdSense widgets on Blogger. Follow the Method 1 first, if Method 1 does not work then use the Method 2.
Method 1:
Open Blogger.
Click Layout.
Click the Edit symbol of the AdSense widget that you want to remove.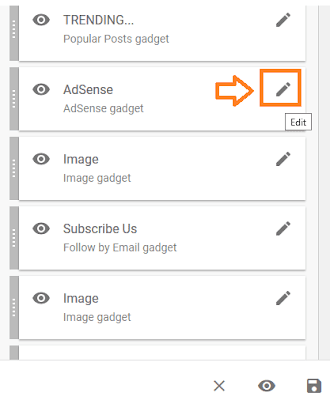 Click the "Remove" button.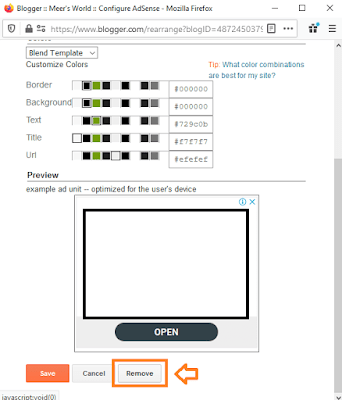 Method 2:
Only follow Method 2 if method 1 does not work.
Open your Blogger.
Click "Themes".
Click the "CUSTOMIZE" dropdown.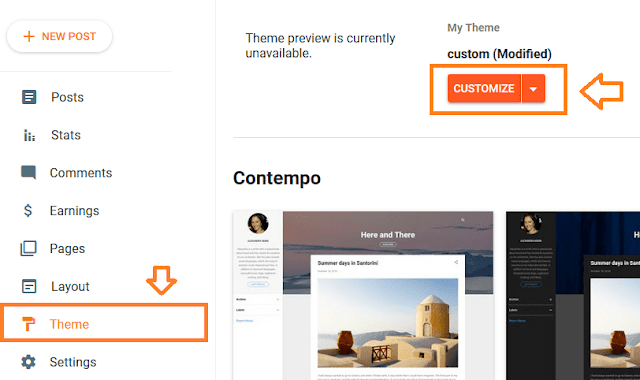 Click "Jump to widget" icon.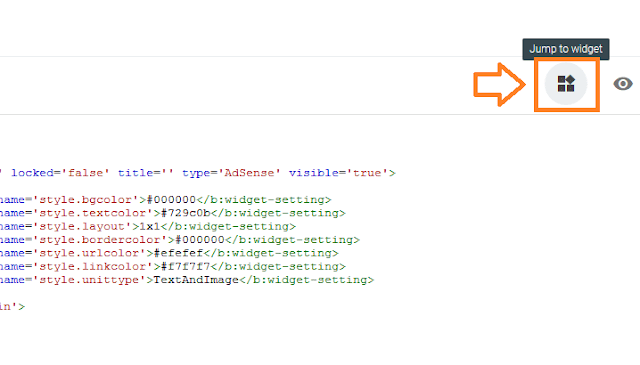 Choose the widget that you want to remove. Here we have chosen the AdSense1.
Once you click the widget you will jump to the widget code.
Every widget codes starts with <b:widget id=' '.……. like below:
          <b:widget id='AdSense1′ locked='false' title=" type='AdSense' visible='true'>
Every widget code ends with  </b:widget>.
Now select the whole code from <b:widget id=' '…………. to  </b:widget>.
Press "Delete" from your keyboard.
Save your Theme.
That's it. You are done. If you like this post then don't forget to share with other people. Share your feedback in the comments section below.