How To
How To Create Boards & Pins On Pinterest | Learn How To Use Pinterest
Pinterest is a social media platform where you upload images and can add optional destination URLs pointing to some blog post or affiliate product. When people create Pinterest accounts initially they don't know what to do there and how to use Pinterest.
In this tutorial we will first explain to you what are Boards and Pins and then how to create Boards and Pins on Pinterest step-by-step.
What Are Boards & Pins On Pinterest?
Boards are simply your containers or folders where you add items called Pins. Boards help you to arrange your items in a structured way, so that you can easily manage your Pins and will be easier for visitors to follow their desired Board and find the relevant Pins on your Pinterest account.
A Pin contains an image, title, description and a destination URL(optional). If you add destination URL the image and URL are merged together like when you click the image you will be redirected to some website, blog, blog post or any product detail page.
So people use Pinterest to promote their content and products using images on Pinterest. Pinterest is a great social media platform to drive traffic to your website.
If you haven't created a Pinterest account read our post:
How To Create Boards & Pins On Pinterest
On your Pinterest profile page click + icon just above the account name.
There are two options, Create board and Create Pin.
Click the Create board.
Enter the name of of your Board.
Click Create.
Now open the Board on which you want to add Pins.
Click the + icon just above the Board title.
Click Create Pin.
Now here, there are two options to add image. One, you can upload from your computer and second, you can import from a website.
First option is pretty simple just upload the image, add title, description. Destination link(URL) is optional.
Here we will show you how to Save from site.
Click Save from site.
Paste the URL of a post, article or a webpage.
Click the arrow pointing towards your right.
Here you can see that lot of images have been imported from my blog post.
Click your desired image.
Click Add to Pin.
You can see that the URL of the blog post has been automatically included in the "Destination Link" field. It means whenever someone will click this image the webpage or blog post will be opened.
Add you title.
Add description about your Pin.
Click Save.
Here you can add a photo as well if you have tried a Pin. It is optional. For instance a girl is selling this dress on Pinterest and if she herself has tried this dress she can share her photo here. It will motivate the visitors to buy this dress because the person who is selling or promoting  this dress actually knows about it. This will increase the sale.
To Edit your Pin simply hover over the pin and click Pencil icon.
This is how Pinterest works. Hopefully you must have a good understanding about Pinterest Boards and Pins.
If you like this post then don't forget to share with other people. Share your feedback in the comments section below.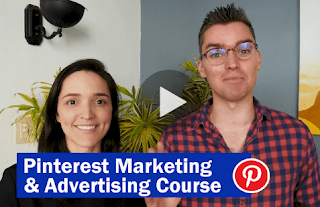 Recommended Posts
Meer Basit
Meer Basit is the founder of Meer's World. He's been running the show since launching the blog back in 2018. By background he is a computer scientist. Primarily, he creates content around blogging (WordPress, Blogger, Tumblr), SEO, affiliate programs, earn-online, reviews, eCommerce, & technology. He has got years of professional experience in web programming, computer programming, databases, data warehousing, & transcription. In general, he likes traveling, gardening, watching movies, is a passionate cricketer, creative writer, and a GSD lover.