(Last Updated On: October 18, 2021)
YouTube is the most popular free video-sharing platform. Every day hundreds of thousands of people create YouTube channels. Some of them continue to create video content for YouTube whereas some of them want to leave YouTube.
YouTube gives you the option to delete your channel Permanently and Temporarily. Why temporarily option? In case if someone later decides to comeback again to his YouTube channel and continue creating content.
In this tutorial you will learn step-by-step to How to delete your YouTube channel permanently and How to delete your YouTube channel temporarily.
Step 1:
Login to your YouTube Channel.
Click profile icon at top-right corner.
Click Settings.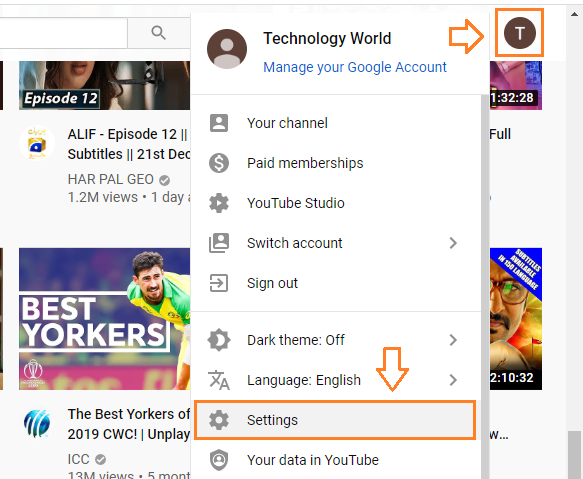 Step 2:
At left side under the Settings click Advanced settings.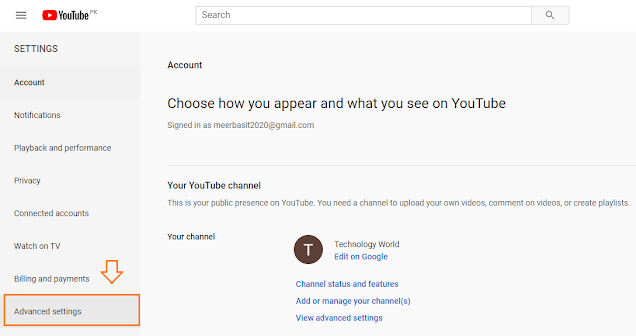 Step 3:
Note: Deleting your YouTube channel won't close your Google account.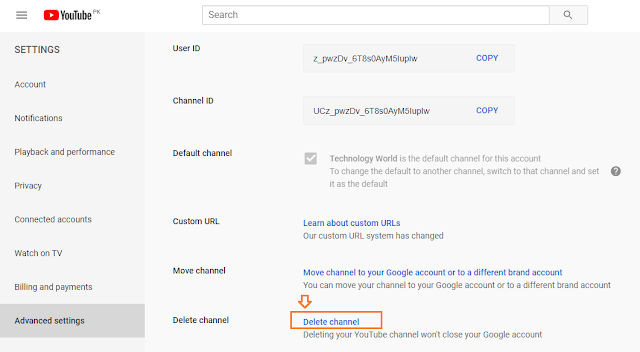 Step 4:
It will redirect you to Gmail Sign-In.
Enter your password.
Click Next.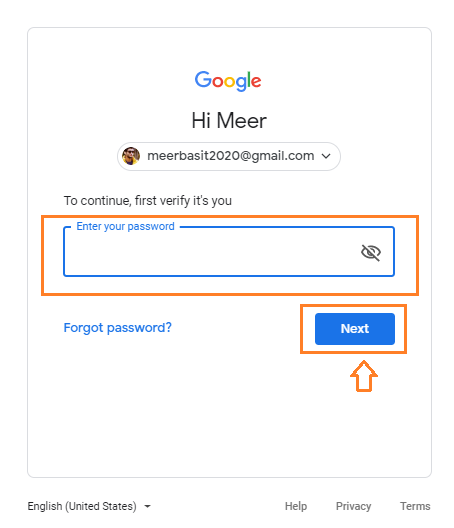 Step 5:
You have two options here.
I want to hide my content.
I want to permanently delete my content.
To hide or delete your channel temporarily expand, "I want to hide my content."
Click HIDE MY CONTENT.
Note: You can hide content from your YouTube channel and choose to re-enable it later. When you hide content, your channel name, videos, likes, subscriptions, and subscribers will be made private. All your comments and replies will be permanently deleted.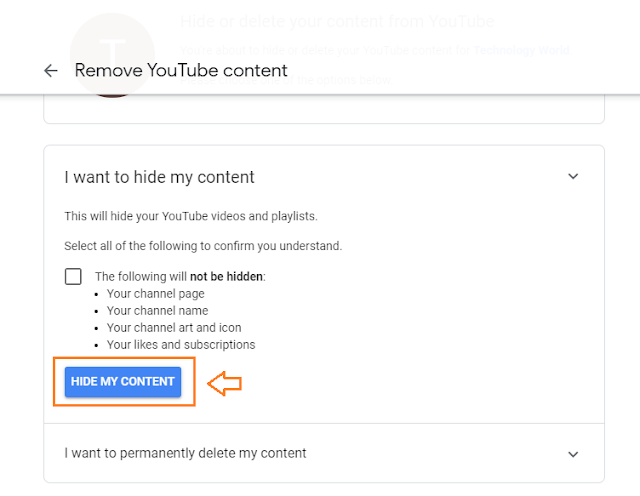 To remove your channel permanently expand "I want to permanently delete my content".
Click DELETE MY CONTENT.
Note: Closing your YouTube channel will permanently delete your content, including videos, comments, messages, playlists, and history.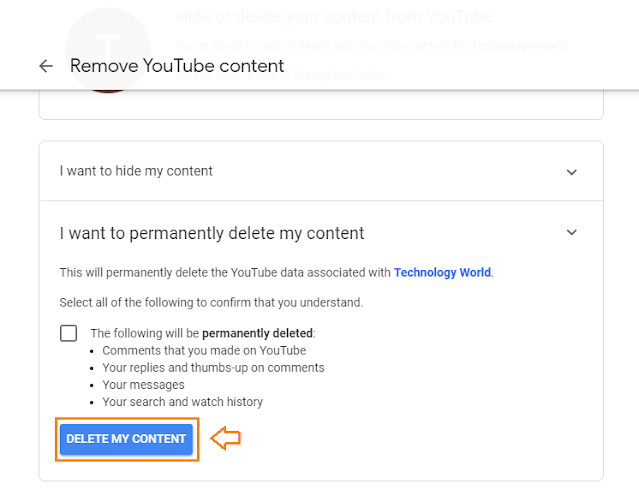 That's it. You're done.
If you like this post then don't forget to share with the other people. Share your feedback in the comments section below.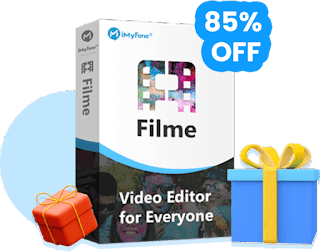 Also Read:
Meer Basit
Meer Basit is the founder of Meer's World. He's been running the show since launching the blog back in 2018. By background he is a computer scientist. Primarily, he creates content around blogging (WordPress, Blogger, Tumblr), SEO, affiliate programs, earn-online, reviews, eCommerce, & technology. He has got years of professional experience in web programming, computer programming, databases, data warehousing, & transcription. In general, he likes traveling, gardening, creating TikToks(@iammeerbasit), watching movies, is a passionate cricketer, creative writer, and a GSD lover.