(Last Updated On: April 2, 2022)
Do you want to link Google Ads account with your Google Analytics 4 (GA4) in order to get deep insights on how visitors interact with your ads and how they are getting the goals that you set for them?
In this tutorial we will guide you step-by-step on how to link Google Ads account with your Google Analytics 4.
By linking your Google Ads account with Google Analytics 4 you get detailed information on ad impressions, eCommerce transactions, ad clicks, total revenue, first-time purchasers, average revenue per user, purchases by item name, bounce rate, page sessions, and much more..
If you've not signed up & linked your website with Google Analytics 4, then go through this tutorial:
Note: Remember that Google Ads is different from Google AdSense. If you're looking for linking Google AdSense to GA4 then this tutorial is not for you. For your information AdSense is not supported at this time in GA4.
|| Looking for amazing responsive themes starting from $2? Find Here. Looking for a fast-performance & affordable web-hosting? Get Here.
RELATED
Follow the steps to link your Google Ads account to GA4:
Login to your Google Analytics 4 account.
From your Sidebar click Admin.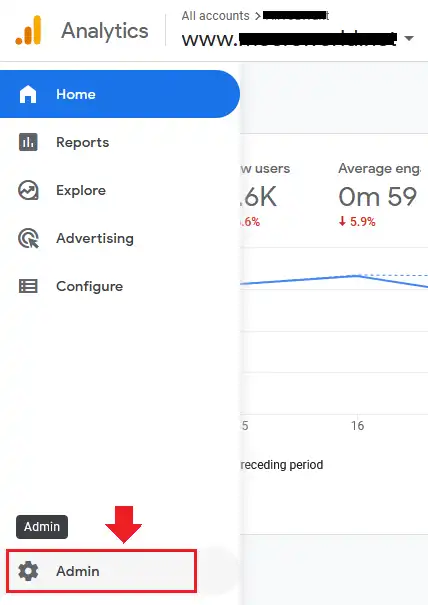 Go to Property column and scroll-down to PRODUCT LINKS section and click the Google Ads Links.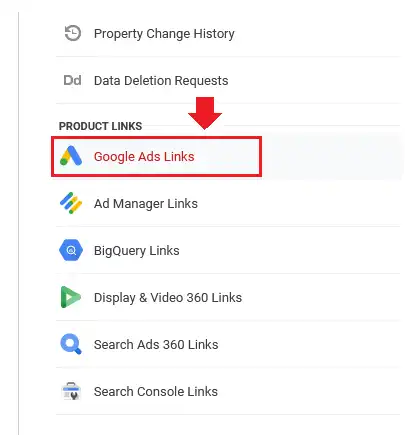 Click the Link button to create a new link to your Google Ads account.

Click the Choose Google Ads accounts link.
It will list down all your Google Ads accounts. Tick your desired Google Ads account.
Click the Confirm button.

Your Google Ads account is added, click the Next button.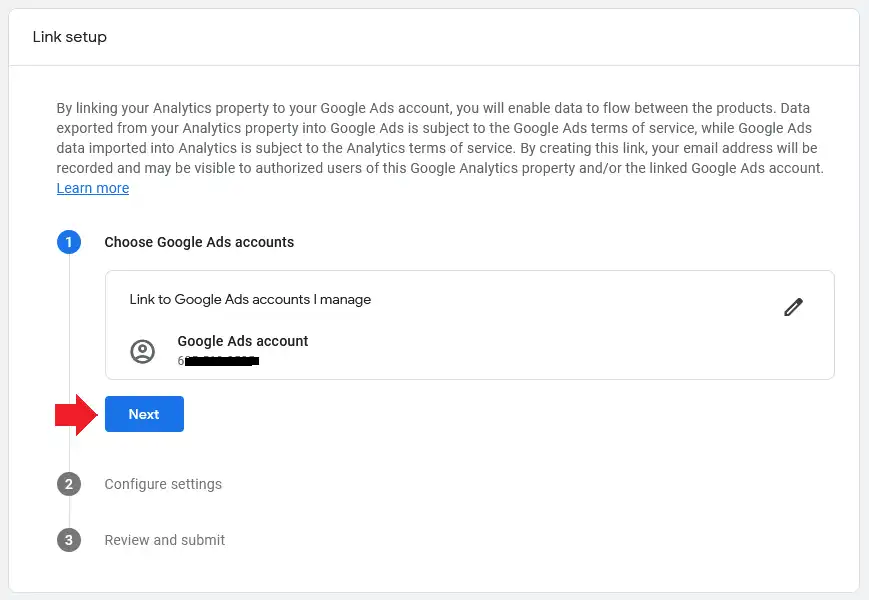 If you want to enable the Personalized Advertising turn on the Slider. In simplest words Personalized Adverting is interest-based advertising that helps advertisers to increase their ROI (Return on Investment) by improving the advertising relevance to users.
You can also disable Enable Auto-Tagging by expanding the downward arrow. It is a powerful tool that automatically imports your Google Ads data into your GA4. It also tracks your offline conversions.
Click Next.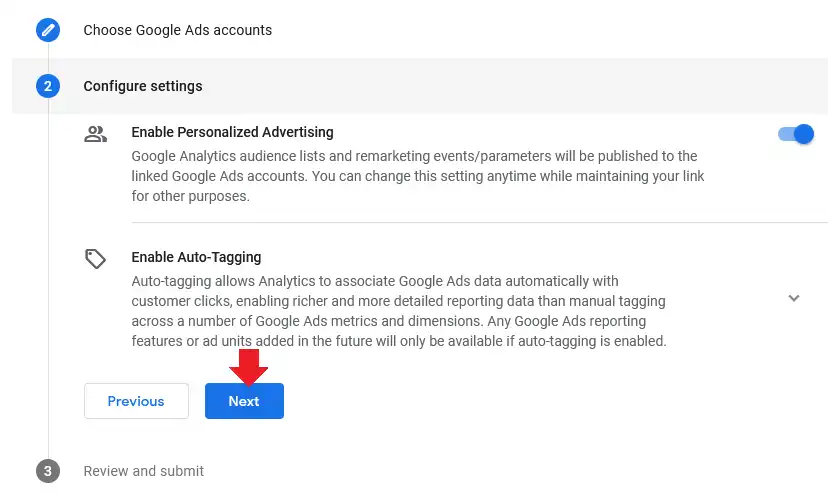 The last step is Review and Submit. Review your settings and click the Submit button.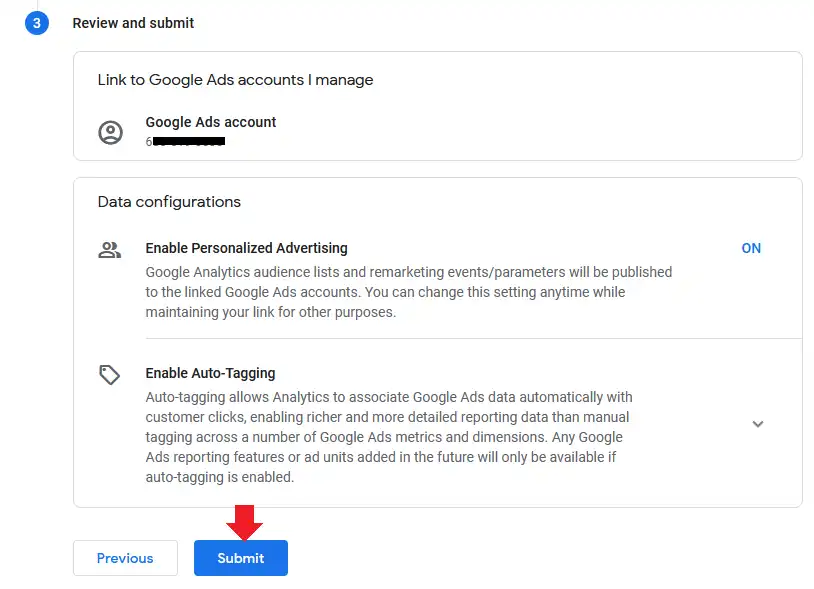 Here you can see that the link between your Google Ads account and GA4 has been made successfully.
It could take up to 24 hours for your GA4 account to display your Google Ads data.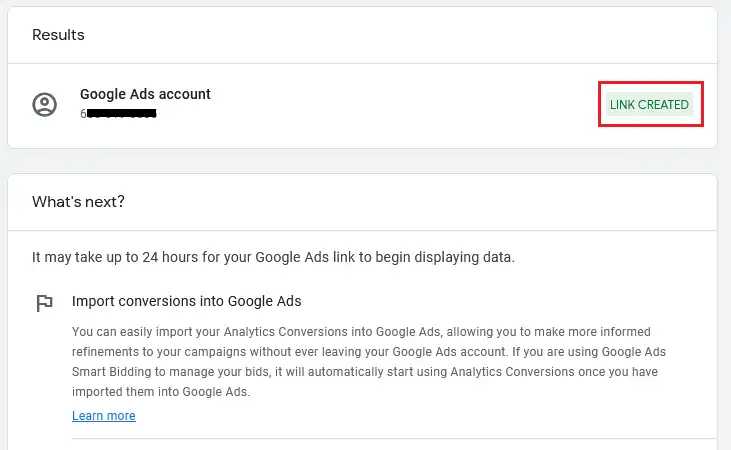 You can view detailed Google Ads reports in Google Analytics 4 by going to Reports => Monetization. It offers 4 types of reports Monetization Overview, Ecommerce Purchases, In-app purchases, & Publisher ads.
So it was all about linking your Google Ads account to GA4. If you like this post then don't forget to share with other people. Share your feedback in the comments section below.
Also Read