Are you searching for a professional web developer who can customize your Blogger website/blog, creates a new responsive SEO-friendly Blogger template from scratch, or fixes the bugs in your existing Blogger template? You are in the right place. I have handpicked one of the best freelance professional web developers for your Blogger website.
Why it is important for you to hire a professional web developer for your Blogger website?
The builtin Blogger templates do not fulfill the requirements of a professional website, you need lot of customization and extra widgets. Not everyone can customize or design a Blogger template, that's why you need the services of a professional web developer who can design or customize your Blogger website according to your requirements.
The below freelance Blogger developers are handpicked from Fiverr (one of the largest freelancing platforms) based on the following criteria:
Experience
Level
Customer Reviews
Flexibility
RELATED
How to Assess?
Before you go to the list of professional Blogger developers you must understand how things work on Fiverr. Every web developer offers three packages, BASIC, STANDARD, & PREMIUM with Delivery Time. Each package offers different cost with different services by considering the Delivery Time factor.
When you visit a web-developer's profile scroll down to Compare Packages.
Review the three packages according to your requirements.
Choose the Delivery Time.
Click Select to choose a package.
Click Continue.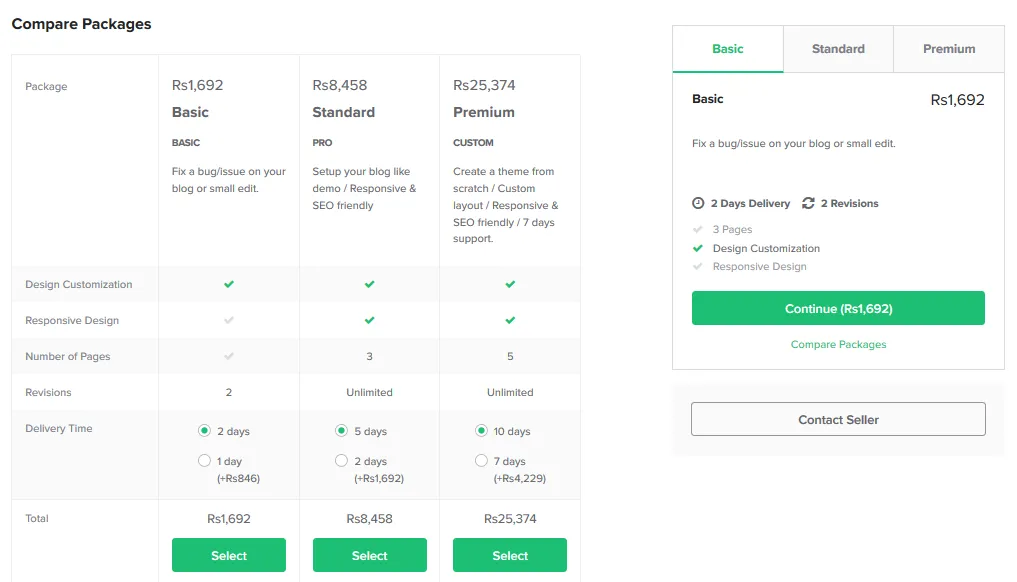 Top Freelancer Blogger Developers
Below are one of these best professional freelance Blogger developers handpicked from Fiverr. Visit their profiles and pick the one who suits your requirements and budget.
1. Elliyas Ahmed
Elliyas Ahmed is a highly-rated, reliable professional web designer and developer from Bangladesh having 5+ years of professional experience. He can create and customize attractive, SEO-ready, PageSpeed optimized, and fully-functional responsive Blogger Websites.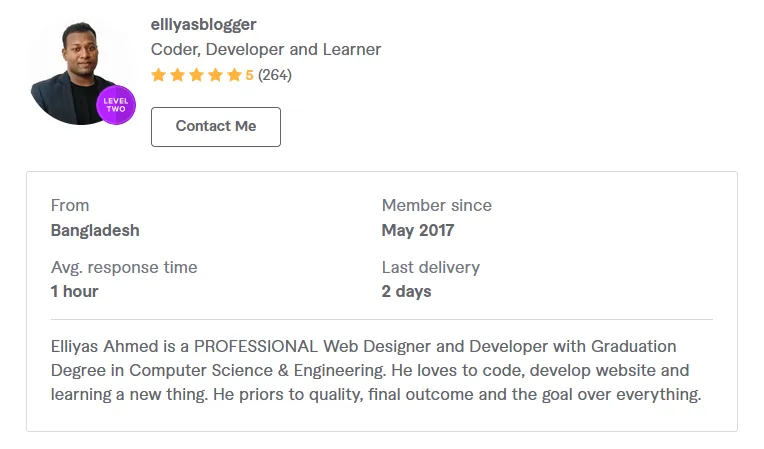 02. Webgeek_pro
Webgeek_pro is another highly-rated, energetic professional freelance web developer and designer from Pakistan with 3+ years of experience. He can create SEO-Optimized and fully-responsive custom Blogger templates from scratch, customizes old templates and fixes bugs and issues. In addition to his services, he also provides video tutorials to guide you.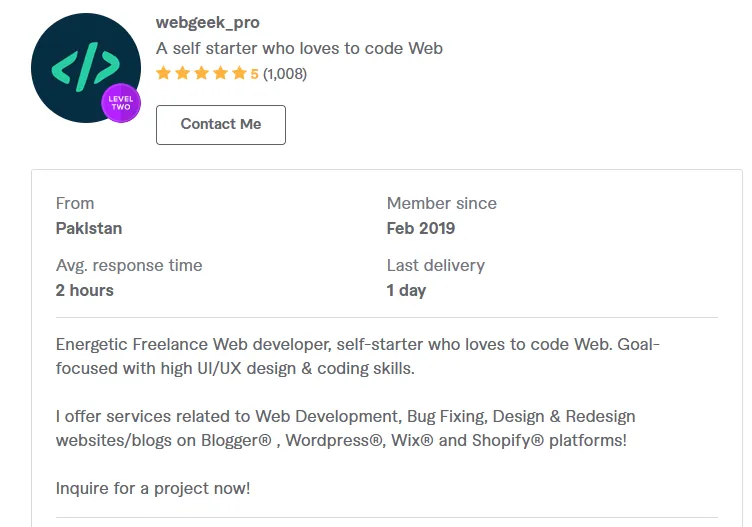 03. Haider aka Maple Design
Haider is a top-rated professional freelance stack-developer having 8+ years of professional experience in Blogger CMS. He creates new Blogger themes from scratch, customizes existing Blogger themes, and does bug fixing. He has worked with more than 450 customers and offers free support and consultancy.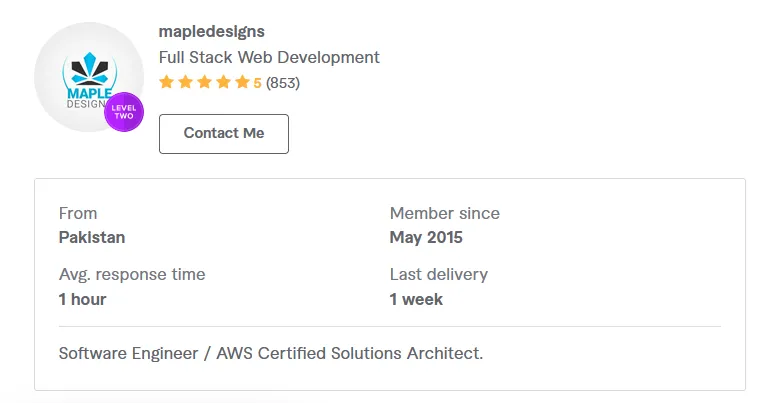 04. Usama Fayyaz
Usama Fayyaz is a very passionate highly-rated professional web designer and developer from Pakistan with 5+ years of experience in creating quality Blogger websites, like Personal blogs, Business websites, Landing Pages, Presentation websites, eCommerce websites, and many more. He also provides unlimited revisions on customer's request unless until he is not satisfied.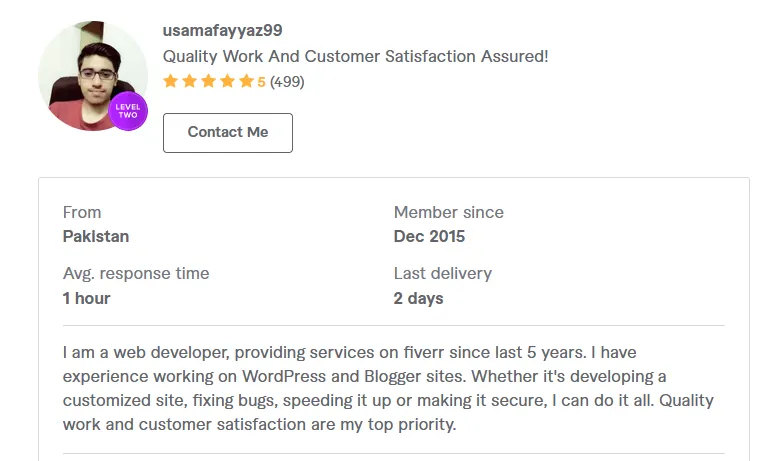 Final Thoughts
So these were some of the top-rated freelance professional developers that I have handpicked from Fiverr. I hope that you have found your desired developer for your Blogger website. If you like this post then don't forget to share with other people. Share your feedback in the comments section below.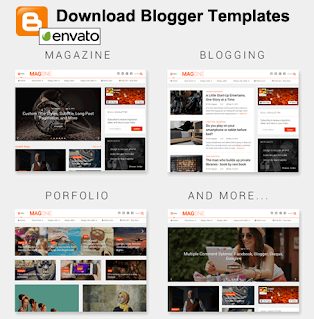 Also Read