Have you finally decided to buy a reliable professional Blogger template for your blog? You're in the right place.
Themeforest is the largest marketplace for buying professional top-quality website themes. The templates contain all those features which are required for modern day blogs and websites.
Go to Themeforest Blogger Templates and buy a template of your choice. You can find SEO-ready template for any blogging niche or website like News & Magazine, Travel, Agency, Company, Organization, eCommerce, Fashion, Personal, Portfolio, Photography, and more..
How to Pick a Right Blogger Template?
In this section we will guide you on some important tips to pick a right template for your Blogger blog.
RELATED
01. PageSpeed Insights Test
Recently Google has introduced Core Web Vitals to evaluate the page experience and performance of websites and pages on different devices.
The Core Web Vitals assessment scores are one of the ranking factors for websites and pages in Google.
You can evaluate the performance of a theme and its pages for Mobile and Desktop devices using the Google PageSpeed Insights test score.
Follow the steps to learn how to test a Blogger template on Google PageSpeed Insights.
Go to Themeforest Blogger Templates.
Click the Live Preview button of your desired template. Here we will test the Crypto Mag news & magazine Blogger template on PageSpeed Insights.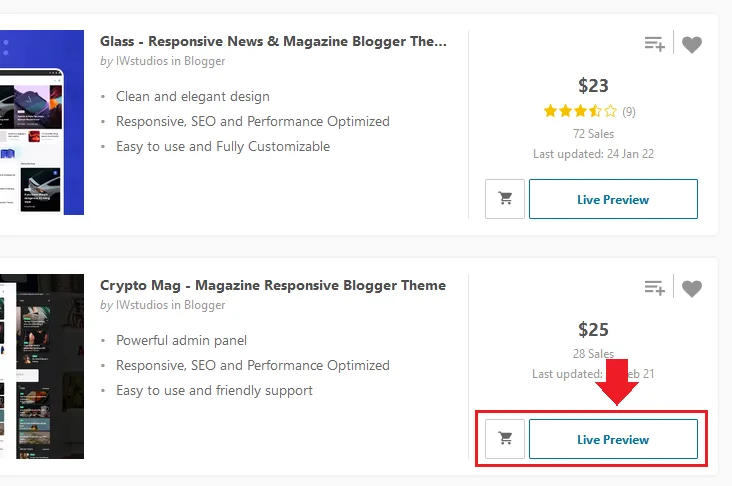 The preview of the template will be opened on the Themeforest with the URL like "https://preview.themeforest.net/item/crypto-mag…", but it is better to test the template installed on Blogger.
Right-click on the Logo of template and click on the Open Link in New Tab.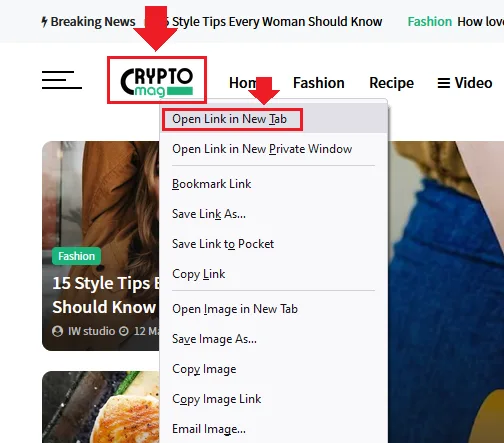 You can see that the Template Preview is opened on the Blogger. Copy the URL and follow the next steps.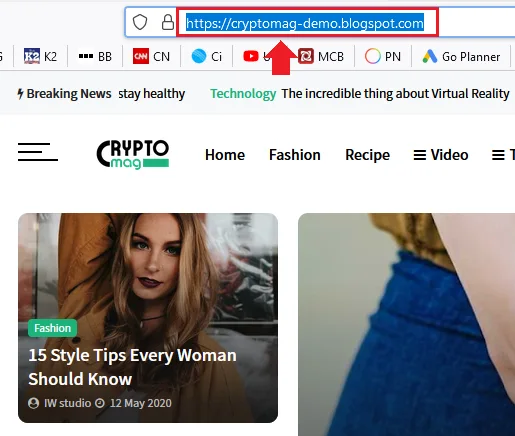 Go to Google PageSpeed Insights.
Paste the URL of the homepage that you had copied in the URL box.
Click Analyze.

It will analyze the Homepage of Crypto Mag template for both Mobile and Desktop devices. The performance score for mobile devices is 51, which is neither too bad not too good. The Performance score above 90 are excellent.
Mobile devices are less powerful than computers (desktop devices), so performance score on mobile devices is lower as compare to computers.
The Core Web Vitals are set of 3 important factors (1) Largest Contentful Paint (LCP) (2) First Input Delay (FID) (3) Cumulative Layout Shift. You can find these measurements on PageSpeed Insights results.
If your template makes above three factors green, it is really good.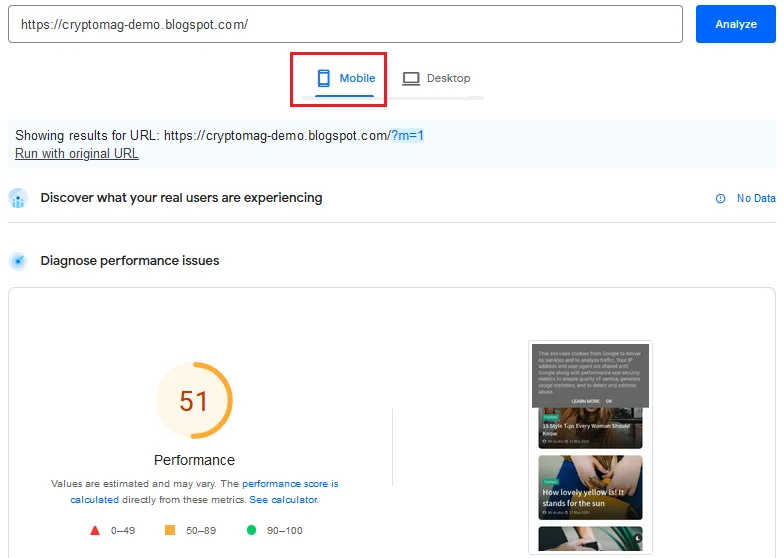 Click on the Desktop to view the PageSpeed Insights Performance score for desktop devices.
The Performance score of template's Homepage is 76, which is reasonably good.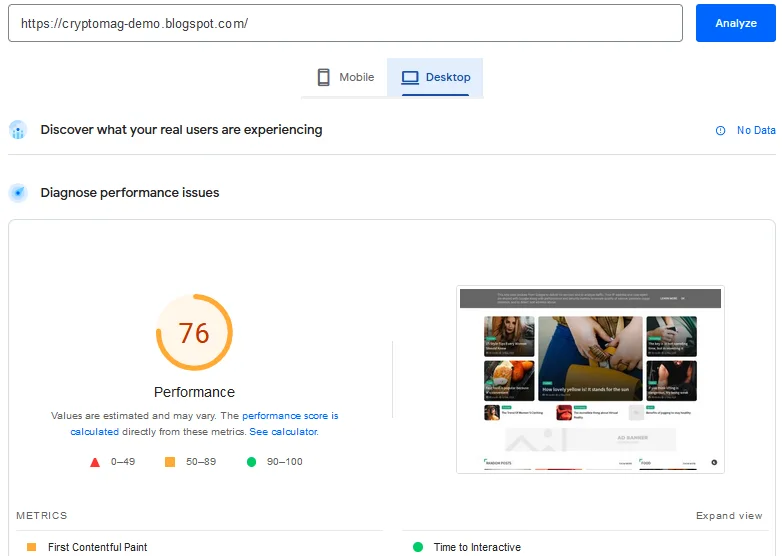 The PageSpeed Insights test has been done for the Homepage of template, now it is time to evaluate the performance of template's itempage (posts), which is more important.
Copy the URL of any blog post and Paste in the URL box and click Analyze.
The Performance score of itempage on Mobile devices is 35, which is quite low.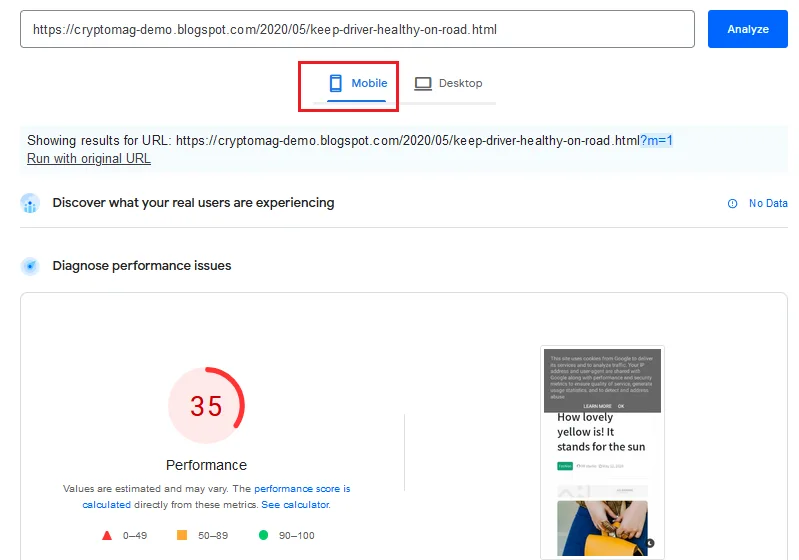 The Performance score of itempage for desktop devices is 84, which is very good.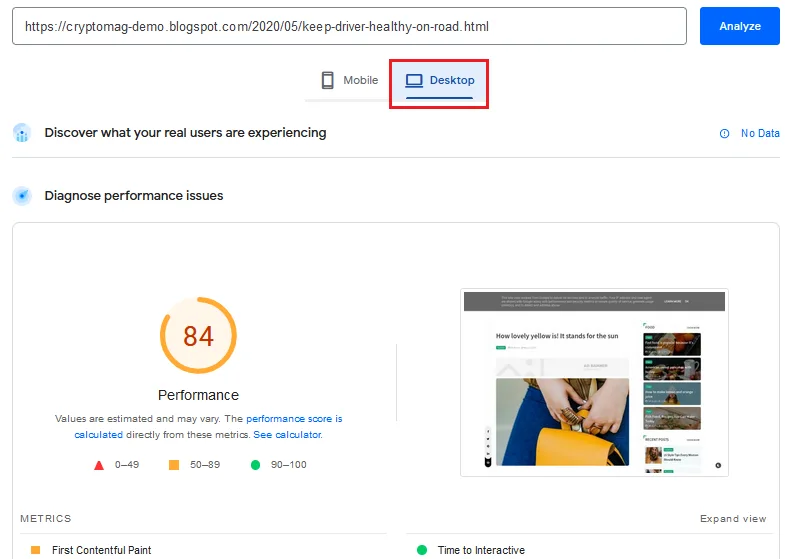 02. Test Responsiveness of Template
Your Blogger template should have a fully-responsive design, means it should look good on any device. In order to provide a quality page experience to website visitors, a responsive template automatically adjusts according to the screen size of a device.
You can test the template for mobile devices and tablets on your desktop browser by pressing CTRL + Shift + M.
If the above combination doesn't work press the F12 key, that will open the Developer Tools at bottom of the browser. Click on the Responsive Design Mode icon to preview the template on mobiles and tablets.
Below you can see the Mobile view of Crypto Mag Homepage on Galaxy Note, it is different from the Desktop view. Also open some of the blog posts to preview the itempage on mobile devices.
You can change the device from the filters.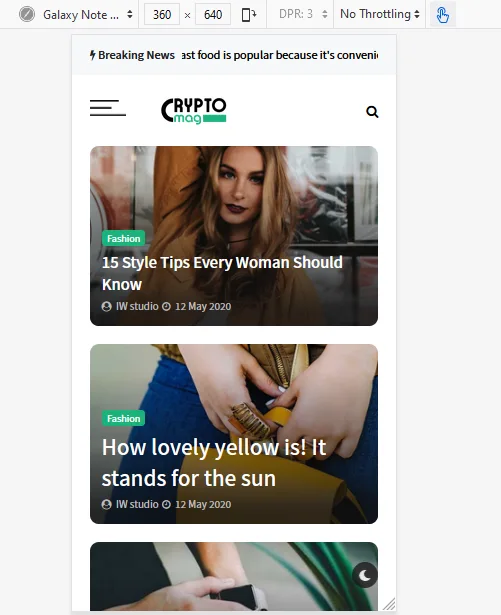 Above two were very important tests to consider before you buy a Blogger template. Below are some additional features and widgets which are vital for a blog.
Note: If you're buying a template for Company, Agency, Portfolio or Business website, you can ignore the additional features (except Contact Us Page) because they are useful for blogs.
Remember that these features and widgets are not available in builtin Blogger templates. If a Blogger template contains them you don't have to look for their codes here and there, later.
03. Related Post Widget
The Related Post widget is also called "Also Read", "Recommended Posts/Articles", "Keep Reading", and "You Might Also Like". It is located at bottom of the itempage (posts).
The Related Post widget contains the relevant posts to the current post. When someone visits your page he should explore the other pages of your website, before he exits. It helps to reduce the bounce rate of your website.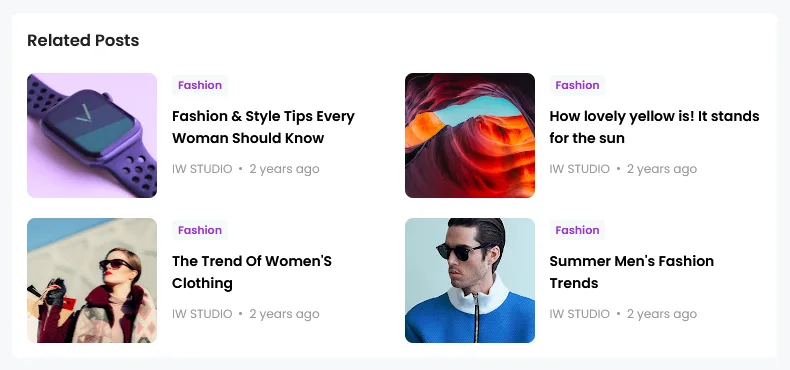 04. Specific Label Posts Widget
Blogger provides you only Latest Posts widget and Popular Posts widget. You can't display the posts of a specific label.
The Specific Label Posts widget allows you to show posts of a specific label. Here you can see that the widget is only displaying the posts of label "Food".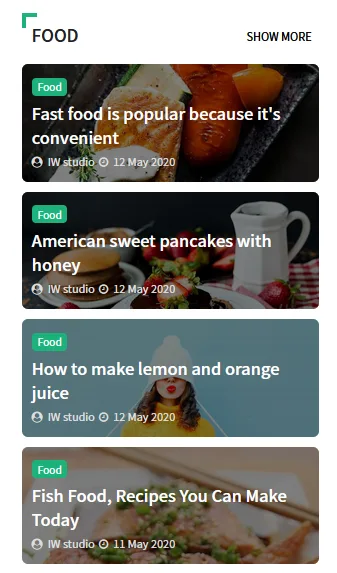 05. Random Posts Widget
The Random Posts widget allows you to display posts from different labels. This widget is particularly very useful for a multi-niche blog. Here you can see that there are posts from different labels i.e. Fashion, Technology, & Food.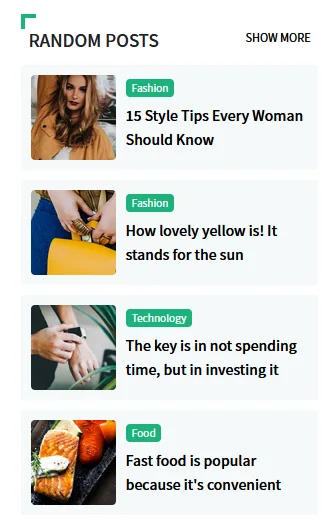 06. Multi-tab Posts Widget
Multi-tab Posts widget is a very powerful & advanced widget that allows you to show posts of different labels in one place. This widget is very useful for large news & magazine blogs because it saves plenty of space on your homepage.
When you switch a tab it loads its posts very quickly without refreshing the page.
Here you can see that this Multi-tab widget contains the posts of 4 labels. Each tab is linked with a label and only shows the posts which are associated with it.
If you don't use this widget you have to add 4 separate Specific Label Posts widgets that will take lot of space on your homepage.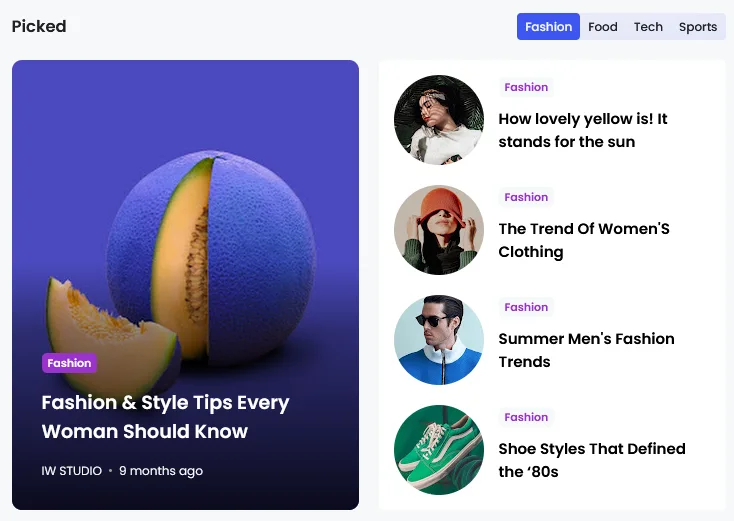 07. Sticky Sidebar
Sticky Sidebar is an advanced feature that keeps the sidebar on the desktop screen while scrolling. The content inside the sidebar such as advertisement, widgets, etc, get the attention of visitors while they are reading your blog content.
If your blog is monetized with ads the sticky sidebar helps you to increase the CTR and conversion rate.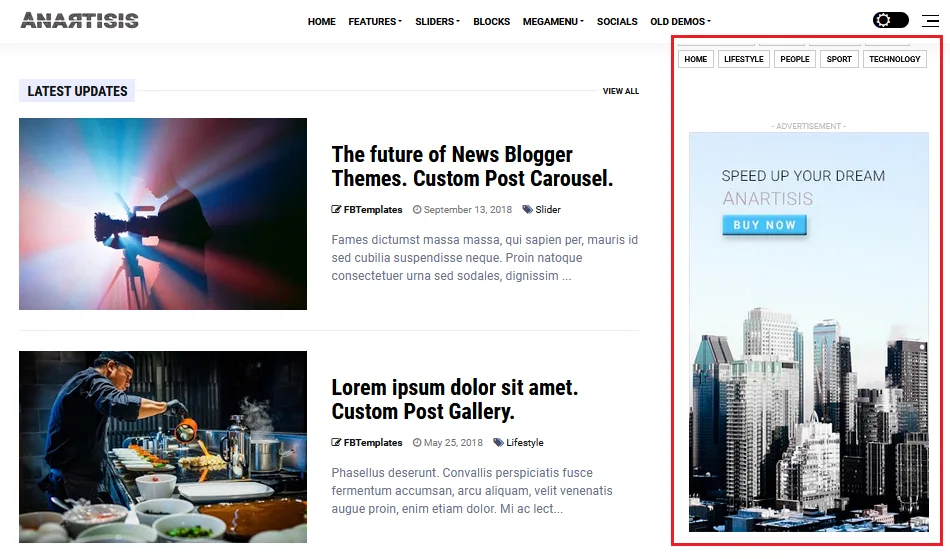 08. Follow Us Widget & Social Media Sharing Icons
Nobody can ignore the importance and influence of social media platforms. They are great source for promoting your blog and content to social media users, and bringing traffic to your blog.
The Follow Us widget contains the links to your pages/profiles created on the popular social media platforms which visitors can Follow, Like or Subscribe. It also displays the number of Likes, Subscribers, & Followers for each social media platform.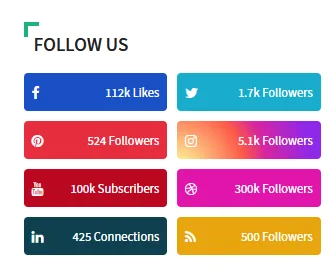 The social media sharing icons on itempage allows visitors to directly share your blog posts on the popular social media platforms like Facebook, Twitter, Pinterest, etc.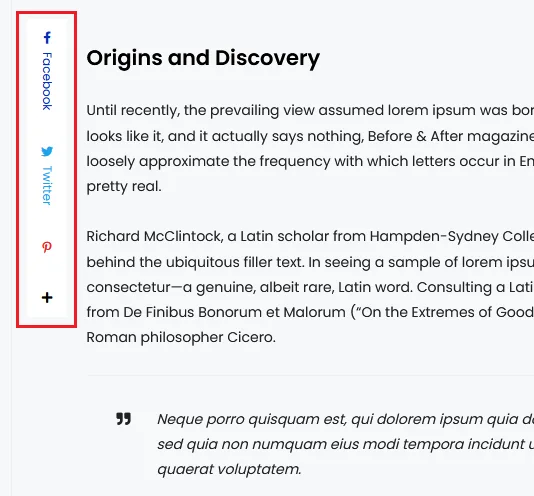 09. Contact Us Page
Though Blogger allows you to add Contact Us widget on sidebar, footer or homepage, but it is not a professional practice.
The Contact Us page is one of the mandatory pages for professional blogs. There should be a separate Contact Us page on your blog through which people can contact you.
The Professional Blogger templates contain beautifully-designed contact us forms on separate page.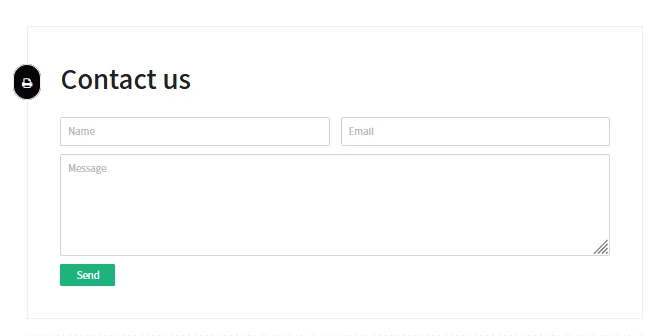 10. Comments Widget
The Comments Widget displays the latest comments on your blog articles posted by visitors. There are people who might find reading latest comments on your blog interesting.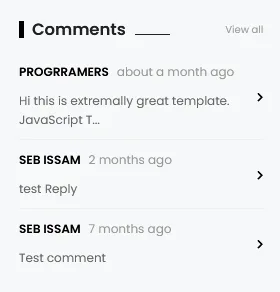 11. Mega Menu
Mega Menu is a very powerful, advanced and one of the compulsory features in modern day large news & magazine blogs. Visitors can quickly visit their desired content.
It shows navigation links, posts with thumbnails, and other options both vertically and horizontally.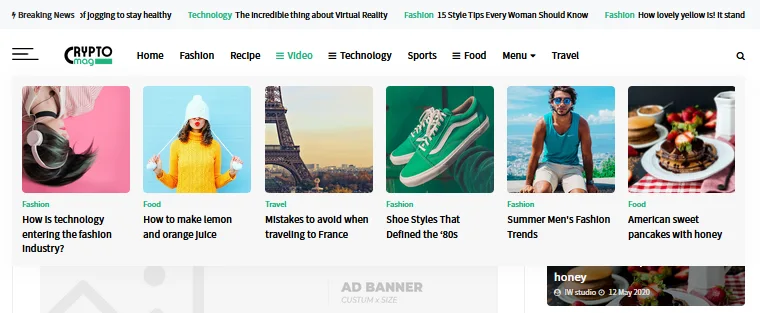 Final Thoughts
So it was all about where to buy professional responsive Blogger templates for all niches, and some important tips to consider before you pick a Blogger template. Hope this article would have helped you.
If you like this post then don't forget to share with other people. Share your feedback in the comments section below.
Also Read