Browsers
How To Update Mozilla Firefox | How To Check Firefox Is Updated Or Not
Mozilla Firefox, or simply Firefox, is a free and open-source web browser developed by the Mozilla Foundation and its subsidiary, Mozilla Corporation.
In this tutorial you will learn step-by-step to how to updated Mozilla Firefox.
Step 1:
Right Click on the Top Bar of Firefox. Click Menu Bar.

Step 2:
Click Help. Click About Firefox.

Step 3: 
You can see here. Firefox is up to date. It will check for updates each time when you will open About Firefox. Once the updates are downloaded, Firefox will ask you to restart.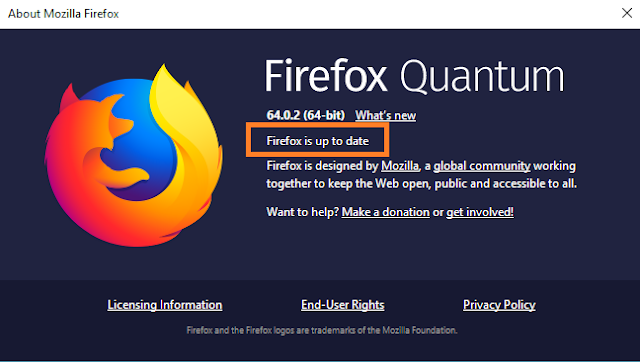 If you like this post then don't forget to share with other people. Share your feedback in the comments section below.