Don't you want full screen Google Ads on your blog that appear when visitors click links or navigate from one page to other? You're in the right place. In this tutorial, I will guide you step-by-step on how to stop full screen Google Ads to appear on your blog from the Google AdSense account.
The full screen or wide screen Google Ads are also called Vignette Ads, which appear when website visitors move/navigate from one page to the other. These Ads appear on top of your content unless until you don't click the Ad or click Cancel button.
This is an example of Vignette Ad: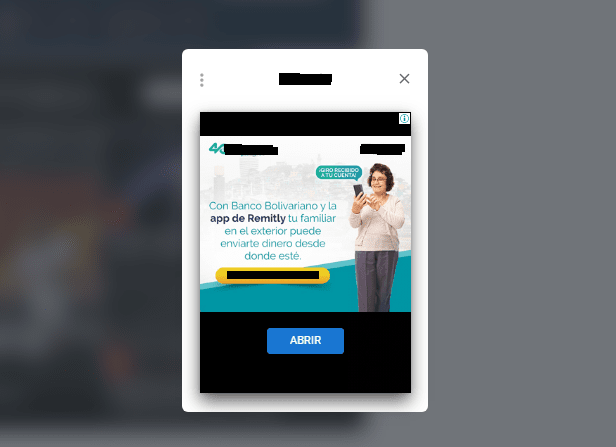 There are two reasons publishers want to stop Vignette Ads to appear on their blogs:
Vignette Ads give an impression to visitors that they are disconnected from the content and someone is forcing them to watch or click. This thing could stop visitors to explore your site further, which ultimately results in high bounce rate.
You may have noticed that Posts/Pages take lot of time to load when you Cancel the Vignette Ads, and everyone knows that people don't like to stay on slow websites.
How To Disable Vignette Ads
Follow the steps to learn how to stop Vignette Ads from your Google AdSense account:
Login to your Google AdSense Account.
Go to "Ads" and click "Overview".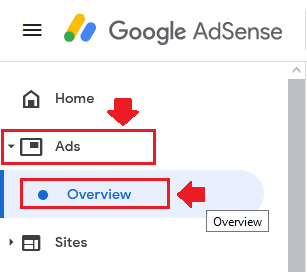 Go to "All your sites" section, located at your right side.
Click the "Edit" icon.

Click "Ad settings" tab.
Expand the "Ad formats" menu.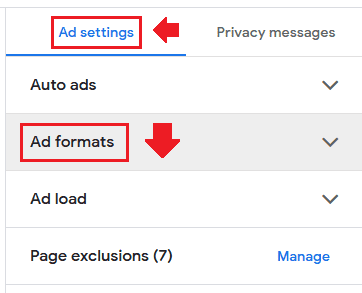 Now go to "Vignette ads" and drag its slider towards your left to turn it off. The "Wide screen" option will be turned-off automatically.
Click "Apply to site".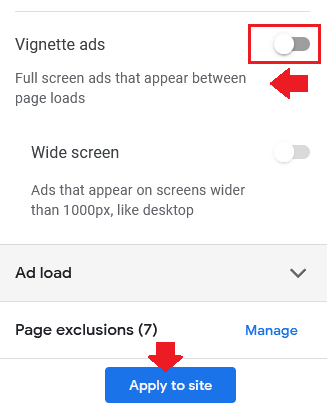 Go to your blog and check whether changes have been applied or not. Normally it takes sometime for changes to visible on your blog.
If you like this post then don't forget to share with other people. Share your feedback in the comments section below.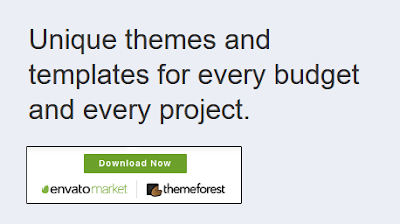 Also Read