Blogging
How To Change Google AdSense Payment Threshold & Set Payout Schedule
(Last Updated On: January 22, 2023)
The default & minimum amount for Google Adsense payment threshold is $100 and payout schedule is one month. Google AdSense payment threshold means the minimum amount that you must earn in order to get paid.
Let's say you earn $80 from Google AdSense in your last month which is below the minimum threshold. Your payment will not be sent to you because it is less than $100.
You can't decrease the payment threshold below $100, but you can increase the payment threshold as much as you want.
There is a payout schedule on Google AdSense as well, means you can set the schedule that after how many days or months you want your payment to be sent to you once it reaches the minimum payment threshold. The default payout schedule is one month.
In general if your earnings crosses minimum payment threshold it will be paid to you on 21st of the next month and it mostly takes 2 or 3 days to reach your bank account. You can set maximum payout schedule to 1 year.
In this tutorial you will learn step-by-step to how to change the Google AdSense payment threshold and set payout schedule.
Open your Google AdSense Account.
Click "Payments" from left sidebar.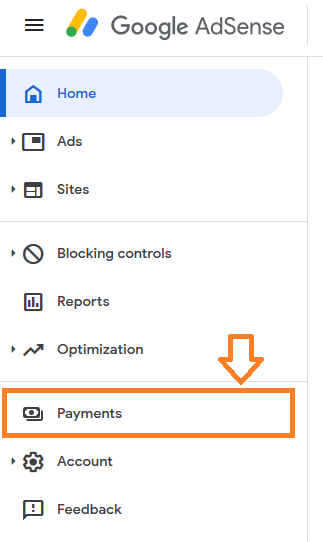 You can also see your Google AdSense payment threshold on "Your earnings" section.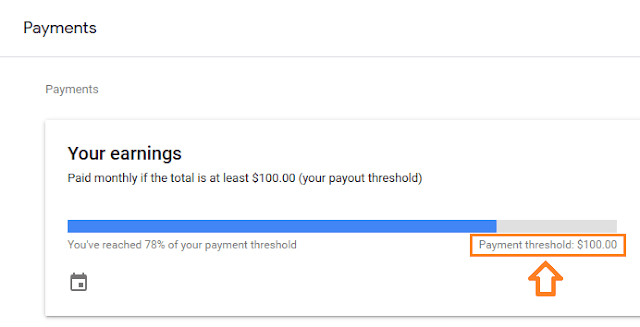 Scroll down to "Settings" section.
Click "MANAGE SETTINGS".

Click the Pencil icon in front of the "Payment schedule" label to edit the settings.
You can also see the payout schedule and payment threshold under the "Payment schedule" label.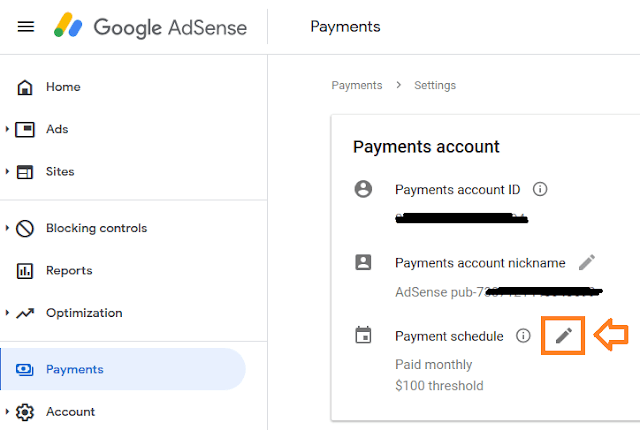 If you want to increase the payment threshold replace the $100 with your amount.
If you want to change the payout schedule click "Schedule my payout – max 1 year (optional)". A popup calendar will be appeared.
Choose the Month, Date and Year.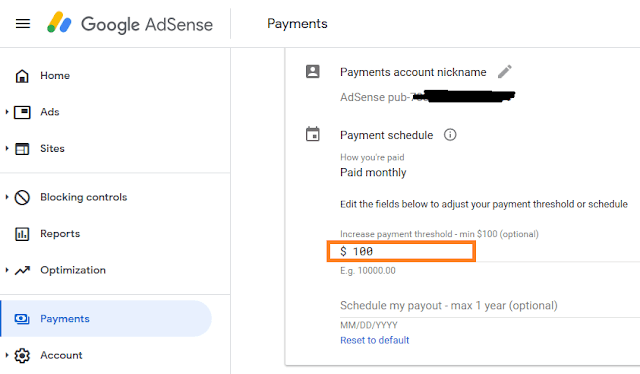 Save your Settings.
That's it. You are done.
If you like this post then don't forget to share with other people. Share your feedback in the comments section below.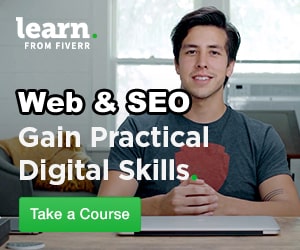 Also Read: