(Last Updated On: June 28, 2022)
Do you want to join Daraz Affiliate Program & make money online? You're in the right place. In this tutorial we will guide you step-by-step on how to signup Daraz Affiliate Program from scratch.
The Daraz Affiliate Program is one of the best affiliate programs in Pakistan, Bangladesh, Nepal & Sri Lanka. Like Amazon Associates it provides an opportunity to digital content creators such as Bloggers, YouTubers, Influencers, etc, to make money online.
Daraz is a well known large ecommerce marketplace offering services in Pakistan, Sri Lanka, Nepal, Myanmar, and Bangladesh.
It offers over 50 million products in over 99+ categories like Electronics, Smartphones, Health & Beauty, Fashion, Lifestyle, Sports, Pets, Plants, etc.
Whatever your niche maybe you can find ideal products on Daraz to monetize your blog or channel.
Following topics will be covered in this tutorial:
How Much Money You Can Make From Daraz Affiliate Program?
Minimum Payment Threshold
Acceptance Criteria Of Daraz
How To Fill Daraz Affiliate Signup Form
01. How Much Money You Can Make From Daraz Affiliate Program?
Daraz affiliate program offers commissions up to 10% or even more. The commission rates could vary from category to category.
You monthly earnings are influenced by two factors (1) Number of sales per month (2) Price of products that you promote. For example, there are two products A and B. The Price of A is 20,000 PKR whereas the Price of B is 25,00 PKR. The 10% commission of A will be 2000 PKR and B will be 250 PKR.
Let's say you produce 40 sales of product A in a month, your total earnings will be (2000 PKR) X (40) = 80, 000 PKR. Similarly you can calculate the commissions for other products as well.
02. Minimum Payment Threshold
Daraz issues your affiliate commissions/payments every month. To withdraw your commission, the total commission should be at least PKR equivalent of $25 USD (at the prevailing exchange rate).
If your total commission in a given month is less than $25 it will be shifted to the next month. Daraz sends your commissions directly to your local bank account via your Bank Account Number or IBAN.
03. Acceptance Criteria Of Daraz
Do remember that Daraz affiliate team manually evaluates submitted applications and then decides whether to accept or reject. It considers the factors such as Monthly Traffic, Quality of Content, etc, for evaluation.
If your application is accepted you will be notified via email where you will get further details.
RELATED
04. How To Fill Daraz Affiliate Signup Form
Follow the steps to fill the Daraz Affiliate Program signup form:
Go to Daraz website and click "DARAZ AFFILIATE PROGRAM" link, located at top.
If the link is not available at top then go to bottom of the page just above the Footer and find the link "Join the Daraz Affiliate" or "Daraz Affiliate Program".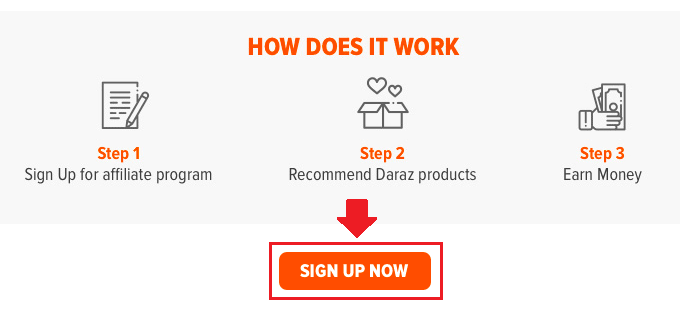 If you're already signed-in to your email account, the Sign-Up form will automatically add your email ID. You can change your email ID by clicking on "Switch account".
If you're not already signed-in then it will ask you to enter any of your email ID.
Click "Next".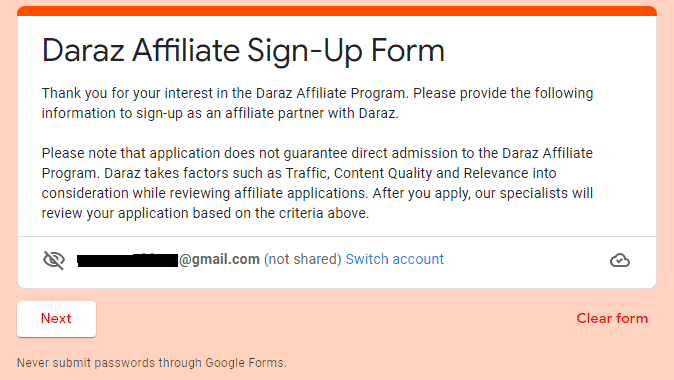 Tell Us About Your Traffic
Provide your traffic details:
Enter the URL of your Blog/App/Social Media Page/YouTube Channel where you will promote Daraz products like "https://www.meersworld.net", "https://twitter.com/meersworld", "https://www.youtube.com/c/YarRamish", etc.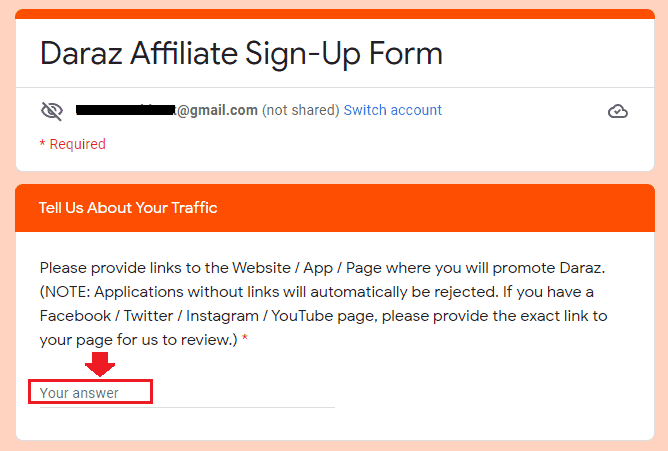 Choose your Business.
Choose your Monthly Traffic range. It will be the traffic of your source whose URL you will mention above. Let's say, if you enter the URL of your blog above, you will choose the traffic of your blog here.
Click "Next".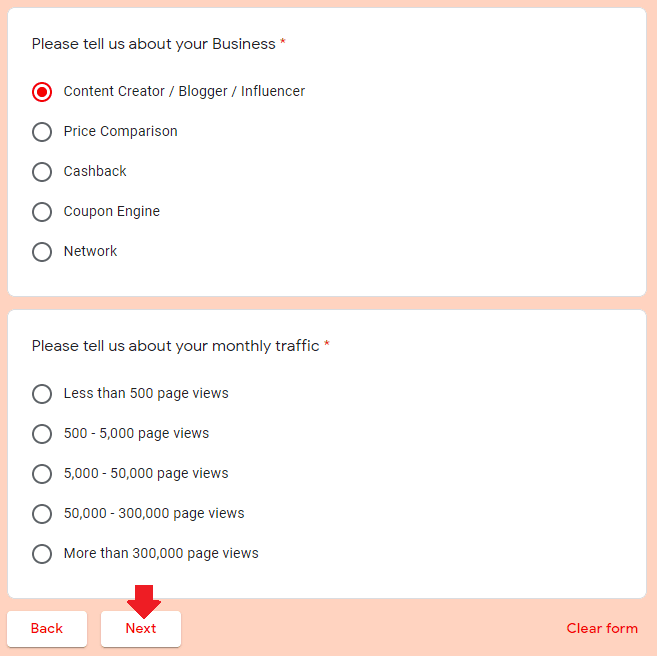 Bank Information
Provide your Bank Information:
In the "Beneficiary Name" enter the name of a person to whom bank account belongs to.
If you're providing the information of your own bank account, then you're the Beneficiary. The name should exactly be the same as mentioned in the bank account or ATM/Credit Card. Mostly it is written in capital words.
In the "Beneficiary Country" enter the country name where you're located.
In the "Beneficiary Address" enter the address where you're living.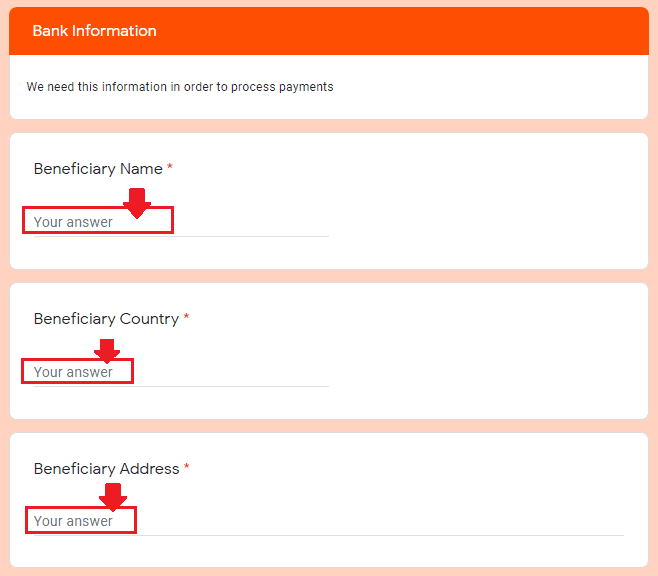 In the "Beneficiary Phone Number" enter your phone number.
In the "Beneficiary Bank Account Number" enter the bank account number.
In the "Beneficiary IBAN Number" enter your IBAN(International Bank Account Number) number.
In IBAN some characters are added to your local bank account number to make it international. Example: PK36 SCBL 0000 0021 2545 6702. If you don't have your IBAN you can ask from your bank or you can generate from your banks website.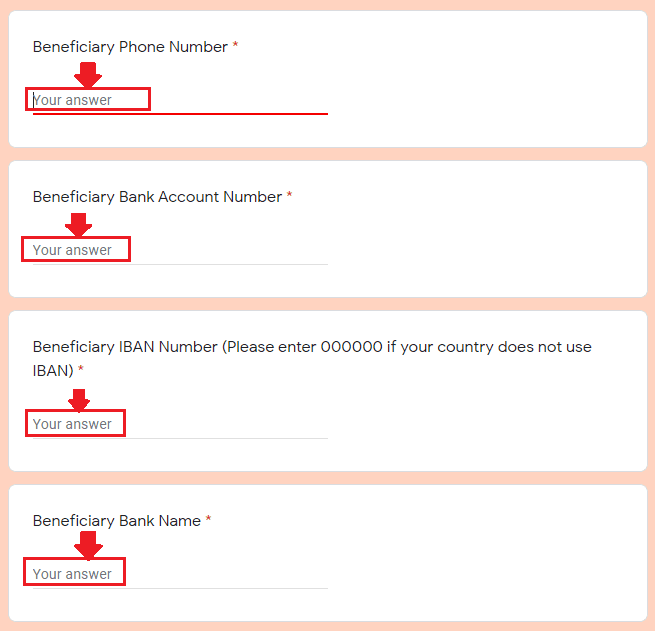 Enter your Routing/ABA or Swift Number.
A "Routing/ABA Number" is a sequence of 9 digits used by banks to identify specific financial institutions within the United States. A Swift Number is 8 or 11 digit code that represents your bank branch. They are used when someone sending money internationally.
In the "Bank Account Country" enter the country name where your bank branch is located.
In the "Bank Address" enter the address of your bank branch.
In the "Branch Code" enter your bank's branch code.
Click "Next".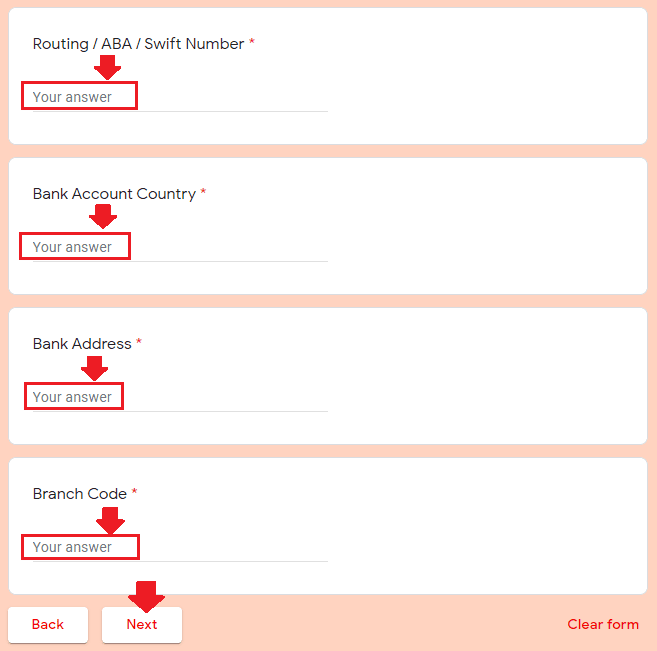 Tax Information
In the "Tax ID" enter your Tax ID number. In Pakistan the Tax ID is your CNIC(Computerized National Identity Card) number. Write your CNIC number without hyphens(-).
VAT stands for Value Added Tax. If VAT is applicable in your country enter its percentage. If it is not applicable in your country or if your business is exempt from it, enter 0.
Click "Next".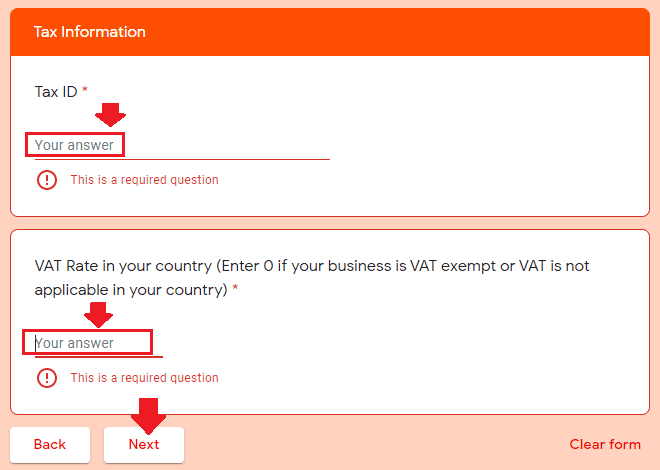 About You
In the "Email address…." enter the email address that you use for your Daraz Buyer Account. If you haven't created Daraz Buyer Account go to Daraz and sign-up. It is simple, quick and free.
In the "Account Type" choose whether you are an individual or a company.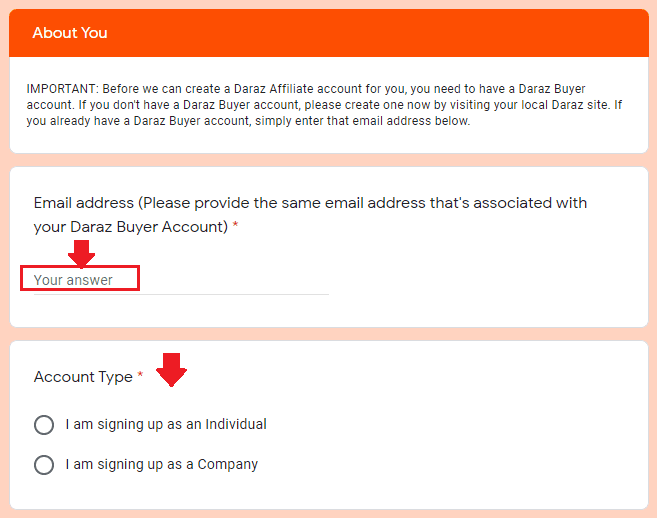 Enter your Full Name. If you are signing up as a company enter your Business Name.
Enter your Phone Number with country code like +92312984252342.
Enter your National Registration Number / Government Issued ID number*. It is a unique number through which a person is identified as a citizen of a country. In Pakistan it is called CNIC number.
In the "Complete Postal Address" enter the complete address of the place where you live like Street#, House#, City#, etc.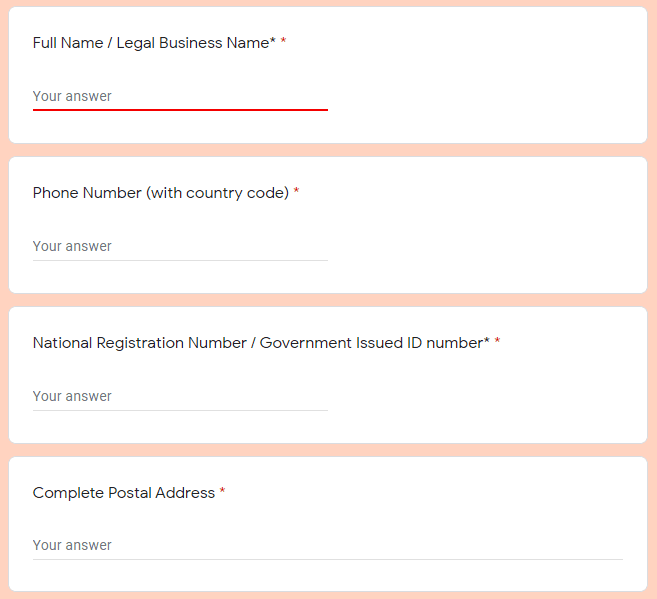 Choose your region where you are living.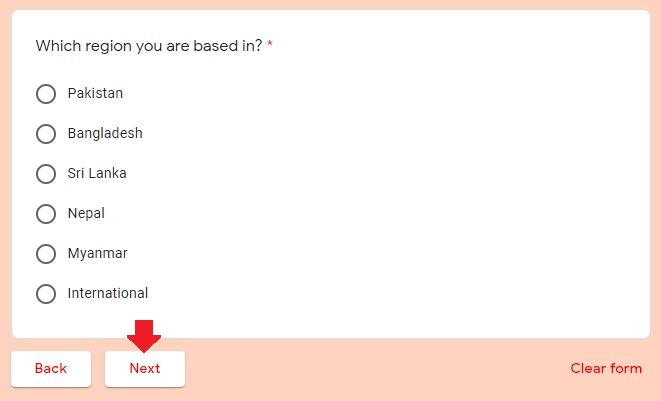 Choose "Yes" to accept the Terms and Conditions of Daraz Affiliate Program.
Click "Next".

Click "Submit" to finish the Sign-Up form.

Once your application for joining the Daraz affiliate program is evaluated you will be notified via your email. You can also contact them via the email address "affiliates@daraz.com".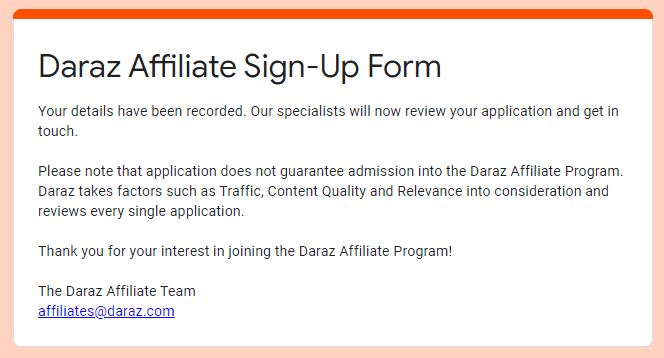 It was all about joining the Daraz affiliate program. If you like this post then don't forget to share with other people. Share your feedback in the comments section below.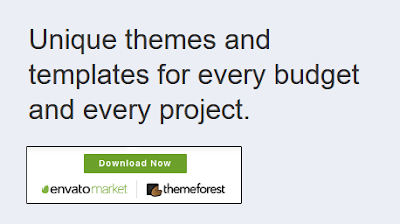 Also Read: