Do you want to keep track of your kids Android phone secretly without being detected? Do you want to check where your kids are, who they are in contact with and what they're doing online? Do you want to check history of your kid's iOS device without jailbreaking?
Do you want to monitor iOS device with iCloud account and password? Do you want to secretly monitor and record your kid or office employee's computer activities remotely?
ClevGuard is the best possible solution to keep track of what they are up to.
ClevGuard offers more than 20 features, has 400,000+ Registered Users, 390,000+ Downloads Worldwide, 97% Satisfaction Customer Rate, 24/5 Customer Support, 100% Secure & Private, 100% Virus Free and User Data is also Encrypted.
One superior feature available for all the products of ClevGuard is that they do not require to root or jailbreaking the target device, which makes it hassle free.
Following are the products that ClevGuard offers:
KidsGuard Pro for Android
KidsGuard Pro for iOS
KidsGuard for WhatsApp
KidsGuard Pro for iCloud
MoniVisor for Windows
How It Works
It is pretty simple to use ClevGuard products, involve only three steps:
Signup & get your app/product.
Install the software/app on your target device(mobile or computer) that you want to monitor.
View the device activities by login to your account on ClevGuard website and open the Dashboard. There is step-by-step guide available for every product like how to register, how to install, how to use web dashboard, etc, so don't worry.
KidsGuard Pro For Android
KidsGuard Pro is one of the leading and feature-rich Android phone tracking app. It is compatible with Android versions 4.0 and above and can be installed on all major smartphone brands such as Samsung, Google, Xiaomi, OnePlus, Huawei, LG, etc.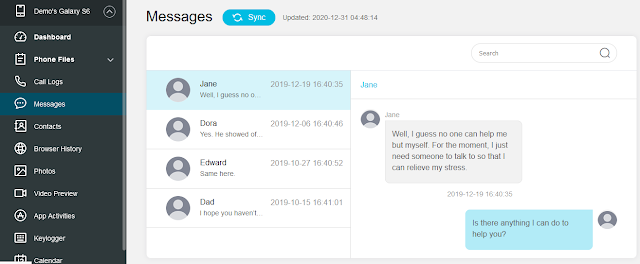 Covers Popular Android Apps
KidsGuard Pro covers almost all the popular android apps like:
Snapchat, Instagram, WhatsApp, WhatsApp Business
Facebook, Facebook Lite, Messenger, Messenger Lite
Line, Line Lite, Tinder, Telegram
Kik, Viber, Wechat, QQ
Keep Tracks Wherever They Go
KidsGuard Pro has the advantage of builtin GPS tracking technology to track real-time locations
You can view location history
You can setup Geofence to get alerts when your child enters or leaves a virtual boundary
Access Phone Files From Anywhere
You can get access to phone files such as:
Messages, Call Logs, Contacts, Keylogger
Photos, Video Thumbnails, App Activities
Browser History, Calendar
Remote Control Features
By using the Remote Control function you can do stealth-mode operations on Android phone such as:
Recording Phone Calls
Capturing Screenshots
Taking Secret Photos
See Complete Guide | Try Demo | Check Pricing
KidsGuard Pro For iOS
KidsGuard Pro For iOS is an advanced and leading iPhone monitoring app, compatible with iOS versions iOS 9.0 to iOS 14. It does not require any jailbreaking, 100% safe and even deleted files can be monitored & checked.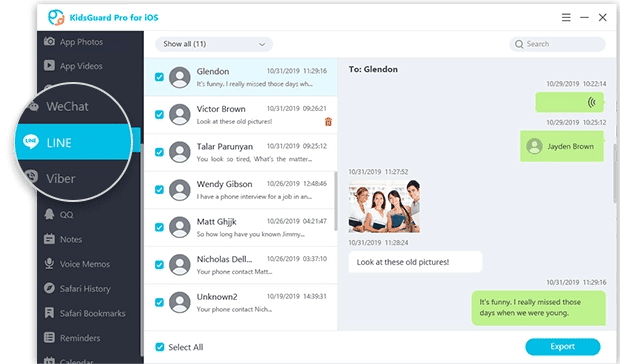 Latest iPhone Monitoring Features
KidsGuard Pro For IOS comes with 20+ advanced iOS tracking & monitoring features that makes you enable to monitor any activity on your kid's or employee's iPhone or iPad.
You can monitor all the popular social media apps such as WhatsApp, Line, WeChat, Kik, etc
You can read all the sent and received messages which includes deleted messages as well
You can track all outgoing calls, incoming calls, timestamps, name and call duration
You can check any type of multimedia files like videos, photos, voice memos etc
You can check Safari browser's history and bookmarks to get the browsing history
See Complete Guide | Try Demo | Check Pricing
KidsGuard For WhatsApp
KidsGuard For WhatsApp is the leading dedicated WhatsApp monitoring app. It can check more than 10+ WhatsApp data types.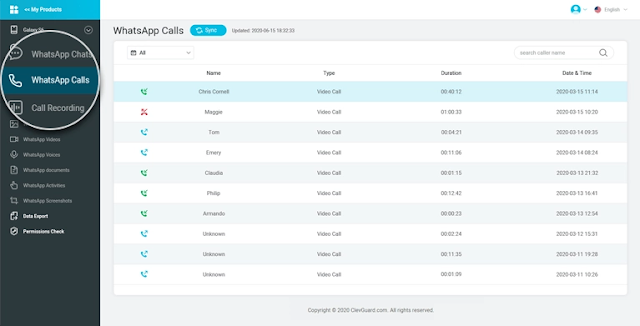 It does not require you to root the target device
KidsGuard For WhatsApp use and work with all Android phones & tablets
You don't need WhatsApp account and Password
You can track WhatsApp chats, status, calls, voice messages, photos, documents, etc
See Complete Guide | Try Demo | Check Pricing
KidsGuard Pro For iCloud
iCloud is Apple's cloud storage & cloud computing service. KidsGuard Pro iCloud is a solution for monitoring iPhone devices online without jailbreaking the target device. To monitor an iPhone device you are required to first obtain the iCloud account and password of the target iOS device.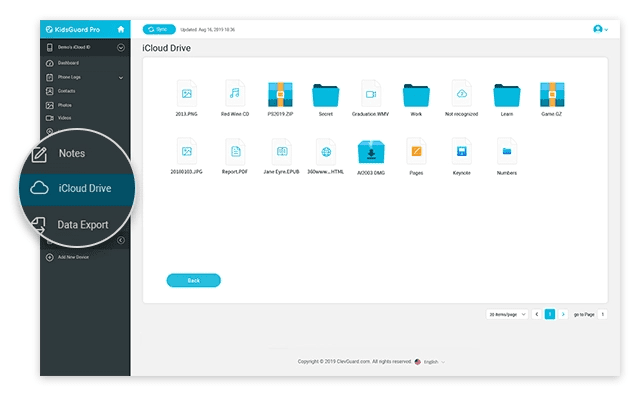 You can access everything stored in the target iOS device like you can Check Photos, Videos, Contacts, Calendar, Notes, Reminders and more on someone's iPhone.
You can track GPS locations of an iPhone/iPad in real-time.
See Complete Guide | Try Demo | Check Pricing
MoniVisor For Windows
MoniVisor For Windows is the top-rated PC monitoring software. You can secretly monitor all the activities that your kid or office employee does on computer.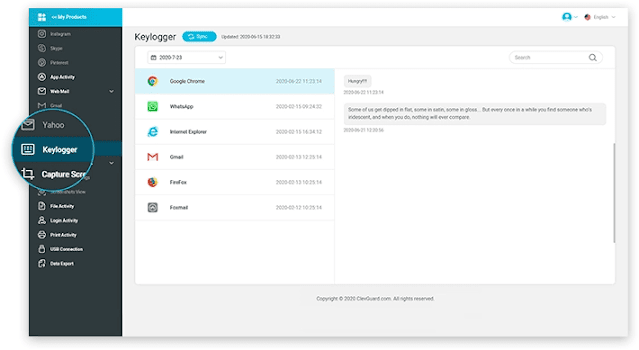 You can remotely monitor all the chats on web-based social media platforms like WhatsApp, Facebook, Twitter, Instagram, Skype etc
You can check all browsing and download history of Windows popular browsers like Chrome, Firefox, Opera, Microsoft Edge, Internet Explorer etc
You can read all the emails sent or received via web-based email programs like Gmail, Yahoo, Outlook etc
You can track automatic screenshots of the target computer's screen at specified intervals
You can track all details about the usage of each app being used on the target computer
You can keep track of the login histories and timestamps on the target computer
You can check all the devices ever connected to the target computer via USB ports
See Complete Guide | Try Demo | Check Pricing
Conclusion
Whether you are a parent or boss you can't trust your kids or employees blindly. If you are a parent it is your responsibility to monitor your kid's phone and computer activities because internet is full of vulnerabilities. The timely taken steps can protect your children from all those vulnerabilities and help you to provide them noble upbringing.
If you are a boss it is very important for you to monitor your employee activities in order to improve workforce productivity because often employees cheat their bosses by playing games or doing chatting on social media sites.
ClevGuard comes with the best online solutions for monitoring your kids and employees secretly. Track before it gets too late. If you like this post then don't forget to share with other people. Share your feedback in the comments section below.
Also Read