Do you want to clean your iPhone's junk files, temp files, unwanted data, hidden data and useless data, to free up space? Do you want to effectively deal with hundreds of iPhone photos? Do you want to manage large files and apps in bulk? iMyFone's Umate iPhone Cleaner is there to assist you.
Umate iPhone Cleaner is the leading iPhone/iPad/iPod cleaner that not only frees up the phone space, but also boosts the performance of your iOS device.
By applying its unique state-of-the-art analysis technologies Umate iPhone Cleaner reveals you where and how all the space is being used in your iOS device. You can selectively delete/clean redundant and unwanted data by keeping your useful data intact.
iMyFone offers 2 versions of Umate iPhone Cleaner i.e "Umate Standard" & "Umate Pro". It offers free download for each version so that customer will be fully satisfied before purchase. You can get FREE LICENSE of 1-Month by sharing Umate on Twitter or Facebook, as we will guide you how to do that, later.
iMyFone Umate Free iPhone Cleaners has the potential to breathe new life into older iOS devices and make it easier to make do with less memory.

Todd Bernhard from iphonelife.com
In this post we will cover following topics:
Features of Umate iPhone Cleaner
Plans & Pricing | How To Get Free License
Features Of Umate
Following are the salient features of world's leading iPhone cleaner:
The hidden files such as junk files, temp files, corrupt files, storage files etc, which are secretly stored in your smartphone when you browse internet and install apps, are the ones that make your device slow by consuming phone memory. Umate efficiently cleans these hidden files and frees up your phone space.
You can selectively delete/uninstall redundant & unused apps that you forgotten to use after installing. Umate quickly scans and reveals which app is using how much memory.
Before you delete large files such as video files, photos etc, you can take backup of those files and export to your PC in original size for future use. Umate can quickly scan for all those files which are large and reveals you the results.
The photos that you capture from your phone camera or receive via other apps consume good percentage of your phone storage, and the problem is that most of the people don't want to delete their photos. The Umate uses lossless image compression technique that reduces the size of your photos up to 75% without losing the quality of photos.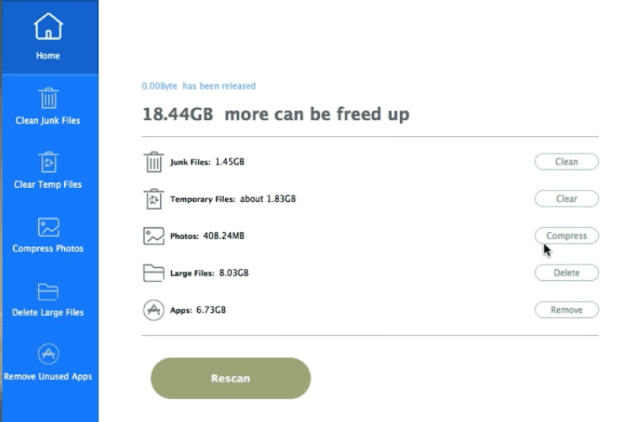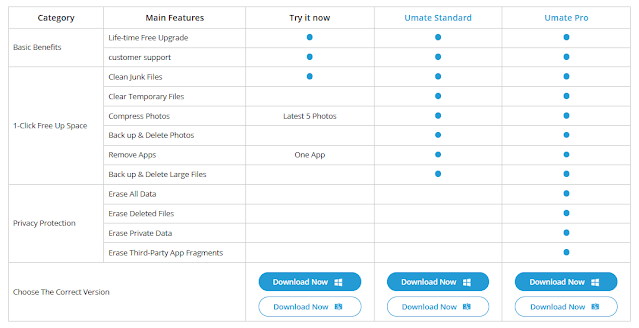 Plans & Pricing | Free License
Umate iPhone Cleaner offers 2 incredible one-time purchase plans i.e Basic License Plan & Family License Plan.
The Basic License plan costs only $19.95, supports 1 iOS device and 1PC/Mac.
The Family License plan costs only $29.95, supports 2 to 5 iOS devices and 1 PC/Mac.
In order to get 1-Month Free license share Umate on Facebook or Twitter from purchase page(below links) and you will get your 1-Month Free License.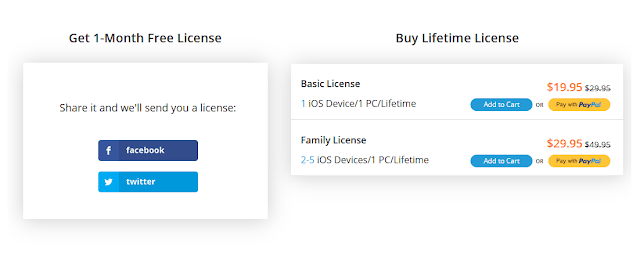 Conclusion
The Umate iPhone Cleaner is an amazing tool for cleaning your iPhone to free up space. It has been trusted by over 20,00,000+ iPhone users all over the world, which tells you that how impressive Umate iPhone Cleaner is!
If you like this post then don't forget to share with other people. Share your feedback in the comments section below.
Also Read