(Last Updated On: October 18, 2021)
When you click Start icon in Windows 10 it shows you the list of installed and builtin apps in expanded Start Menu from where you can open applications. If you don't want these apps to list in your Start Menu Windows 10 provides you the option to hide them.
In this tutorial you will learn step-by-step to how to hide the apps from Start Menu in Windows 10.
Click Windows 10 Start icon.
Click Settings icon.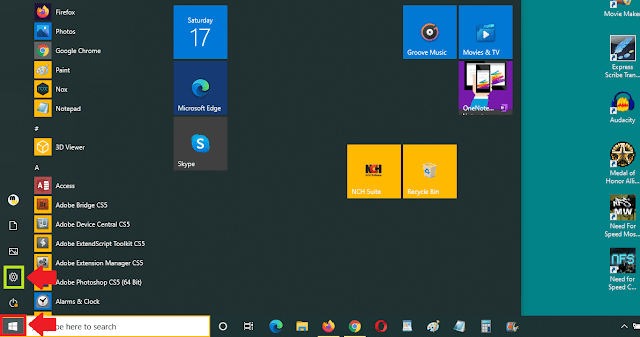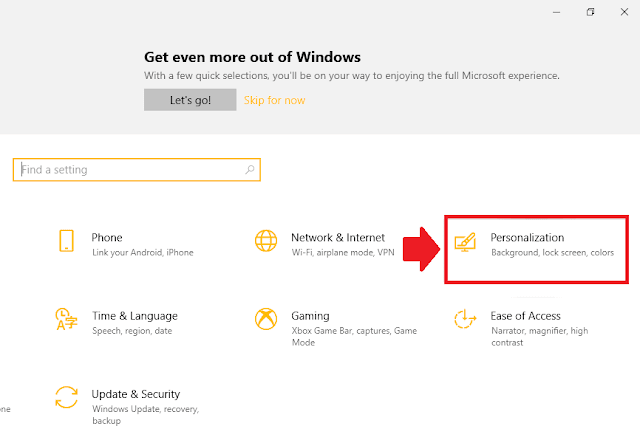 Click "Start" from the sidebar.
Turn off the slider under the label "Show app list in Start menu".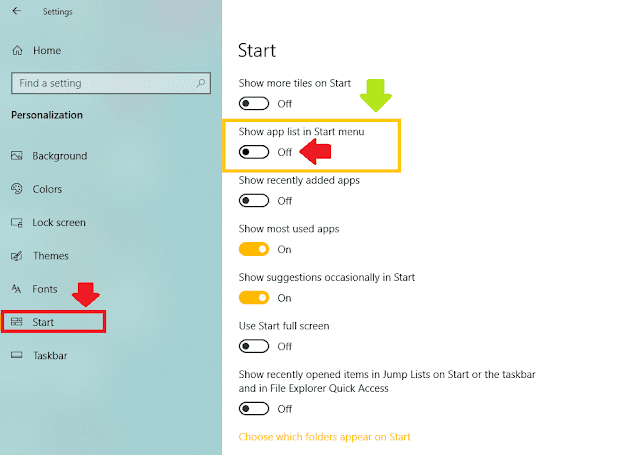 You can see that the app list has been hidden.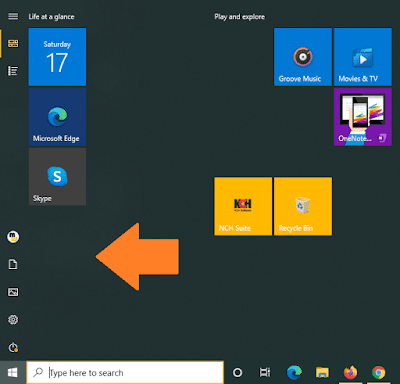 Now to see the app list click the "All Apps" icon in Start Menu.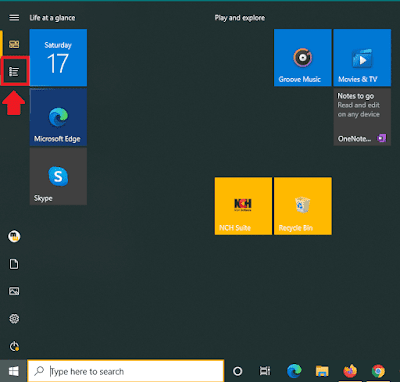 You can see the app list.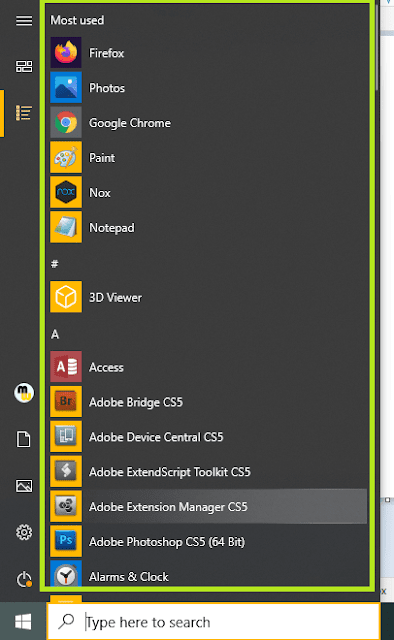 If you like this post then don't forget to share with other people. Share your feedback in the comments section below.
Find more tutorials on Windows 10 Here.