Do you want to know how to show the default desktop icons on Windows 10? You're in the right place.
In this tutorial, I will guide you step-by-step on how to show the default/builtin desktop icons on Windows 10.
When you install a new Windows 10 the default desktop icons like My PC, Recycle Bin, Control Panel, User Files, and Network are not present because they are not enabled (checked) on Desktop Icon Settings. To show the default desktop icons on your desktop screen you have to checked them on Desktop Icon Settings individually.
How to Show Default Desktop Icons on Windows 10
Follow the steps to to enable/check the default desktop icon on Windows 10.
Right-click on the desktop screen.
Click on the Personalize.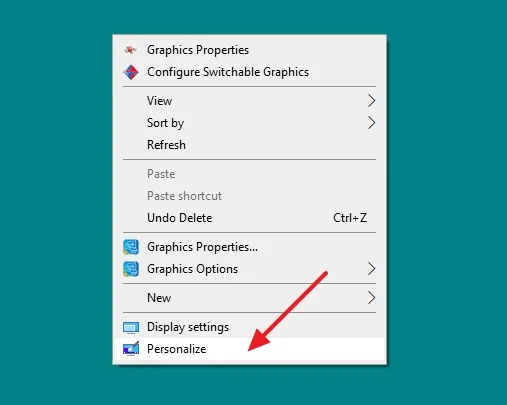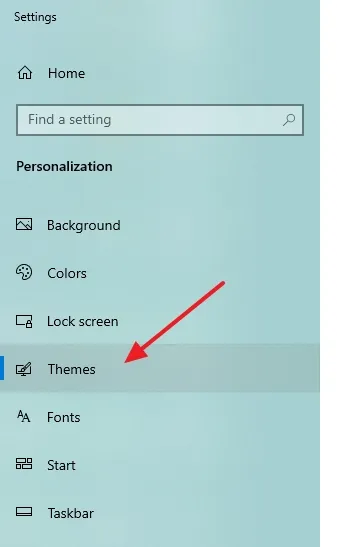 Click on the Desktop icon settings located under the Related Settings.
TIP: If Windows 10 is not activated, the link Desktop icon settings won't active, but you can still access the Desktop icon settings. In your desktop Search bar located at bottom-left corner, type desktop icons or recycle bin, it will show you suggestions.
Tick (Check) all those Desktop icons that you want to show on desktop screen.
First click on the Apply button and then click on the OK button.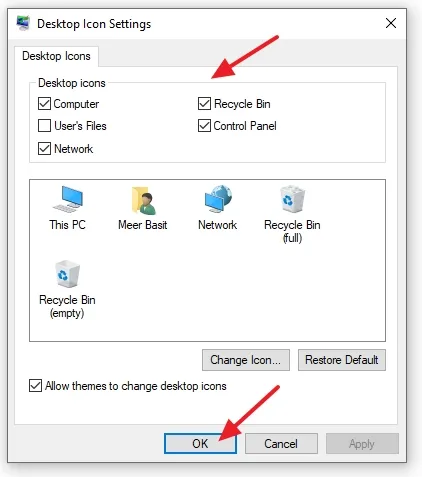 If you like this post then don't forget to share with other people. Share your feedback in the comments section below.
Also Read