TikTok is the fastest growing video-sharing platform. It has taken the world by storm and massively overcome the popularity of other social media platforms (Instagram, YouTube, Facebook, etc).
Like other parts of the world TikTok has also gain huge popularity in Pakistan. Today millions of Pakistanis are part of this incredible video-sharing platform. The popular TikTok stars are enjoying huge fan-following.
From Imran Khan to Fawad Khan Pakistani men have always been epitome for elegance and smartness. Now if you talk about handsomeness of Pakistani TikTokers, you will be amazed that there are hundreds of dashing TikTokers who could one day make it to big screens and become global stars.
In this post we are going to introduce you with our handpicked top 15 most handsome Pakistani TikTok stars. These TikTokers are not only good looking, but also very talented with their acting skills as well.
RELATED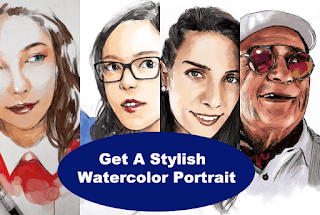 15. Rana Umer
Rana Umer is the Owner of BODYHOLICS Gymnasiums. He is one of the richest Pakistani TikTokers. Though he does not have that charming looks, but overall he has got a very attractive and mature personality. He loves to wear expensive suits, ride heavy bikes and drive expensive cars and land cruisers.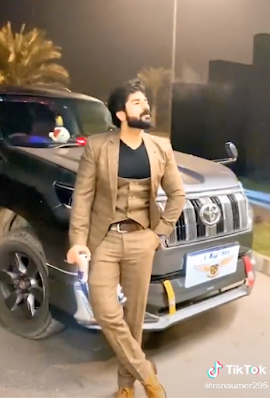 14. DBRapstar
DBRapstar is a popular Pakistani rapstar on TikTok. He has got a stylish personality and amazing side-looks particularly with a leather jacket.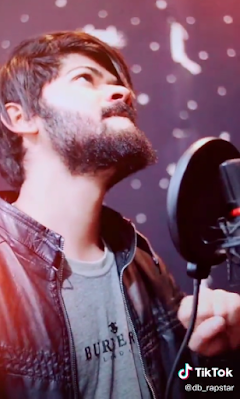 13. Khalifa Khan
Khalifa Khan is a passionate and a stylish Pakistani TikToker with short hair and big eyes. He has got a unique style like you would see his top shirt buttons untucked and wears two black rings on his fingers. He loves to wear jeans and leather jacket.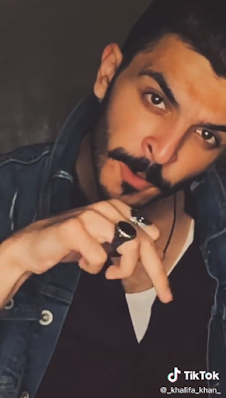 12. Sam Malik
Sam Malik is sort of a mischievous Pakistani TikToker who makes funny videos on TikTok. Though he looks thin and needs some muscles, but he has got a very charming looks and eye-catching smile. He is our Number #12.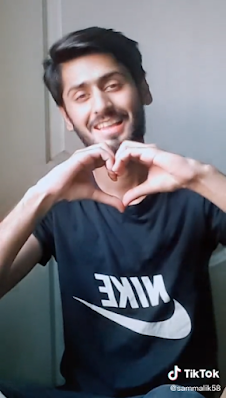 11. Talha Ali
Talha Ali is a dashing and stylish Pakistani TikToker with long hair. He has got some Korean touch as well. Talha wears a big chain on his neck and loves to wear jeans jackets and hoodies.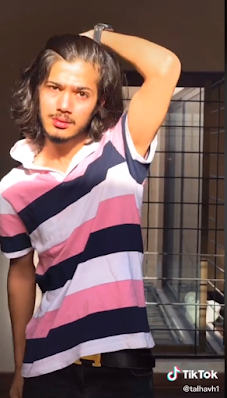 10. Tair Anghori
Tair Anghori is an extremely good-looking Pakistani TikToker with a dashing smile. Like Rana Umer he also got a mature personality. Tair is quite sensitive about his hair and does take lot of care. He has got some resemblance with the famous Pakistani fashion artist Tapu Javeri and Hollywood star Patrick Dempsey.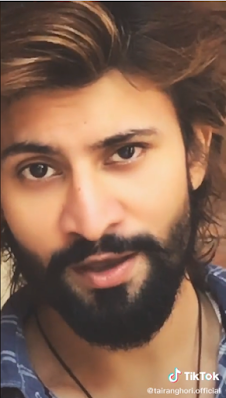 09. Afzal Behram Khan
Afzal Behram Khan is arguably the fittest Pakistani TikToker. Would you believe that he has got solid 8 pack abs, that's WOW!. Not he's just a super fit guy, also got dashing looks, stylish hair, and mature personality as well. Afzal has got some resemblance with the dashing Hollywood star Eric Bana.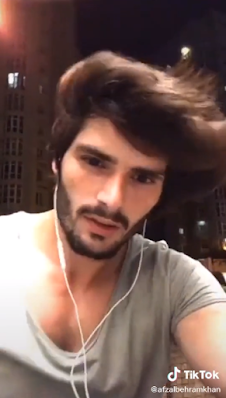 08. Asad Ali
Asad Ali is a dashing Pakistani TikToker with a sensational smile. He has got marvelous 6 pack abs and smashing triceps. Asad has some resemblance with the Bollywood star Vidyut Jammwal.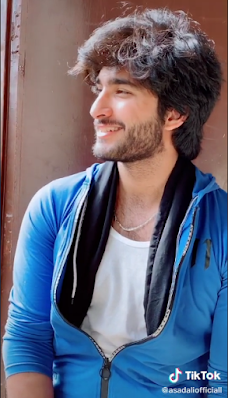 07. Mohammad Momin Mughal
Momin Mughal is a cute and charming Pakistani TikToker. He has got enchanting looks and a smashing smile and has some serious resemblance with the Pakistani star Fahad Mustafa.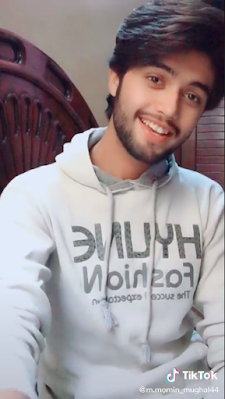 06. Hurair Dehwar
Hurair Dehwar is the Devdas of TikTok. He has got a very unique look and also extraordinary acting skills. Hurair has adopted an avatar of a spiritual saint like a sufi dervaish. Even in this malang getup he looks attractive.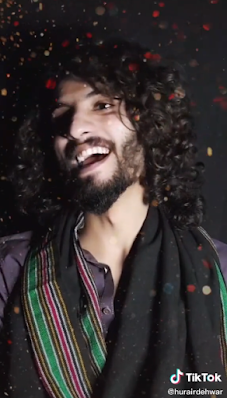 05. Meer Basit
Meer Basit is a blogger by profession, own the blog Meer's World. He has got stunning looks, attractive personality, and a gorgeous smile. Meer loves traveling, hiking, cricket, and his beautiful cat Hazel.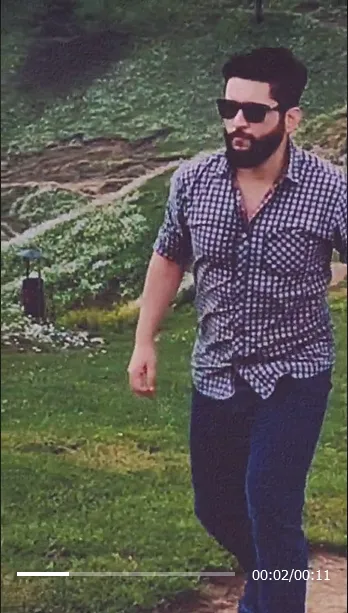 04. Meer Jangi Khan Rais
Meer Jangi Khan is a terribly handsome TikToker from Baluchistan. He is now emerging as a media star as well. He has got a dashing smile, stylish hair and a very graceful mustache. Meer Jangi looks super amazing when he wears Arabic scarf.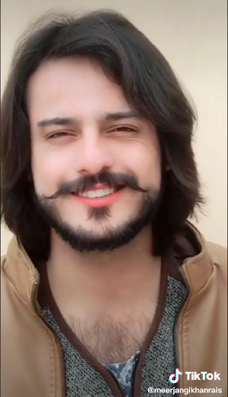 03. Prince Taha
Prince Taha is a super cute and dashing young Pakistani TikToker. He is literally a prince. It won't be wrong to say that he is the Pakistani Zayn Malik. Well Zayn Malik is also British-origin Pakistani. Taha has got a very enchanting personality.
Recently Taha has removed all his TikTok videos because he has been turned to a practicing Muslim. Now he has a long beard.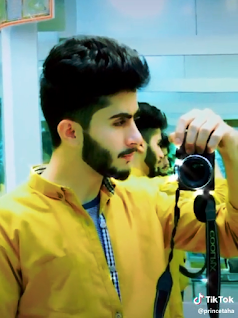 02. Pir Ahmed
Pir Ahmed is a dashing and super hot Pakistani TikToker. He has got all those looks and enchanting personality that could make him a chocolate hero. Pir has maintained a very good physique as well.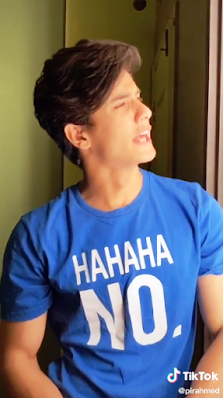 01. Haydar Malik
Haydar Malik is arguably one of the most dashing and handsome TikTokers, WAIT! not only Pakistani but world's. Style, smile, looks, color, everything ends on him. In future, he could emerge as a biggest Pakistani star. He also has some resemblance with the global superstar footballer Cristiano Ronaldo.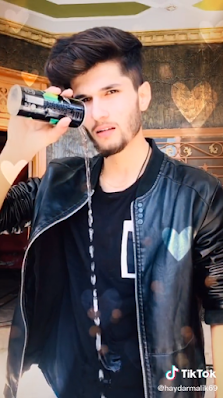 You must have enjoyed and liked our list of most handsome Pakistani TikTokers. Don't forget to share your opinions about our list in your comments. If you like this post then don't forget to share with your friends.
Also Read