Browsers
How To Fix, "This Site Can't Be Reached" Error | "Server IP Address Can't Be Found"
Most of the times this error "This site can't be reached. Www.example.com's server IP address could not be found. DNS_PROBE_FINISHED_NXDOMAIN " comes when you change your website nameservers or DNS settings for any reason like to redirect your naked domain(example.com) to www(www.example.com).
After changing the DNS settings of a website when you browse to test the changes you might get this error. You will also notice that all other websites will open except yours or specific website.
Most of the website owners or bloggers when they see this error get panic by thinking that, "Oh, what happened. My website is down, now what should I do?" You don't need to get panic because this error is only on your computer browsers.
If you want to test that this error is only at your side, you can turn on the VPN like "Browsec VPN or VPNCity", and browse that website.
You must have an idea about DNS(Domain Name System). It translates your website domain names to IP addresses. It was difficult for the humans to remember the IP addresses of websites, so user-friendly domain names used for browsing websites like Google.com, meersworld.net etc. The IP address is used to uniquely identify the computers on internet.
The solution to this error is by setting the Google Public DNS IP addresses as your DNS servers in your TCP/IPv4 Properties. Public DNS is a name resolver. The benefit of using Google Public DNS is that it speeds up your browsing experience and improves security.
In this tutorial we will guide you step-by-step to how to resolve this error on Windows 10. You can follow these steps to resolve this error in older versions of Windows like Windows 7, Windows 8, etc.
On Google Chrome you will get: "This site can't be reached. Www.example.com's server IP address could not be found. DNS_PROBE_FINISHED_NXDOMAIN"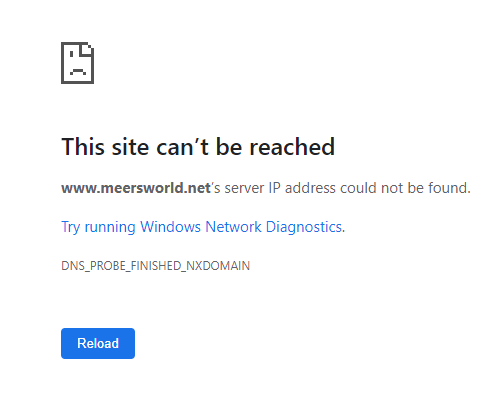 On Mozilla Firefox you will get: "Hmm. We're having trouble finding that site". We can't connect to the server at www.example.com".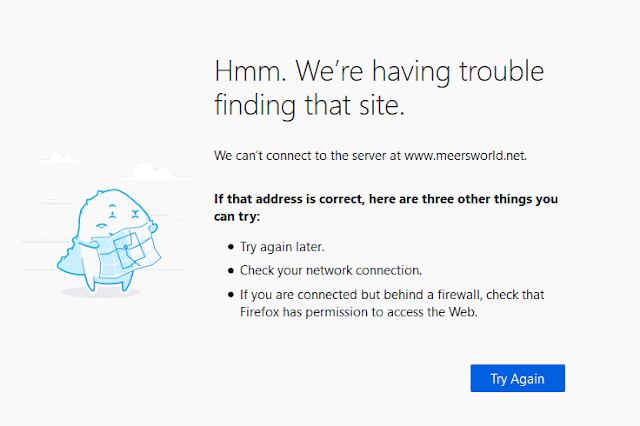 Follow The Steps To Resolve This Error
Right-click the "Internet Access" icon at right-bottom corner of your Windows desktop.
Click Open Network & Internet settings.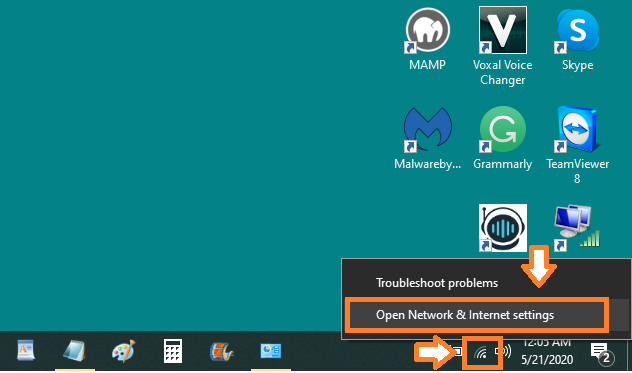 Scroll down to "Change your network settings" section.
Click "Network and Sharing Center".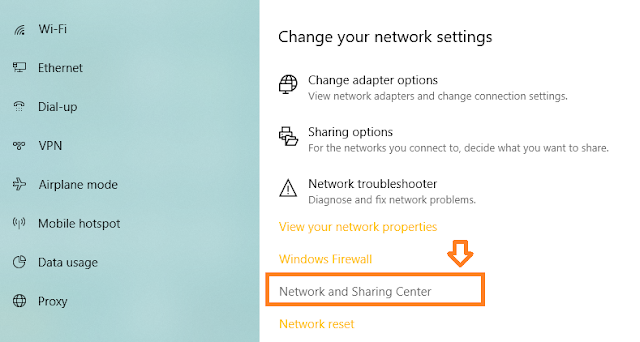 Click "Change adapter settings".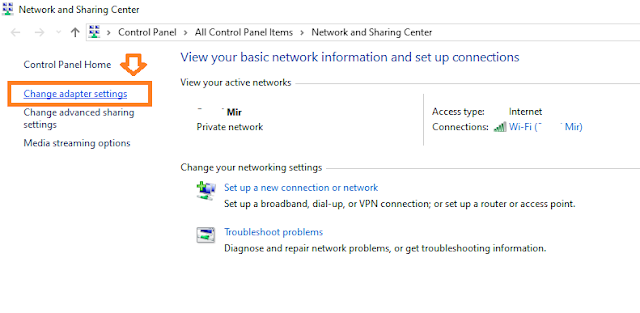 If you are connected via Wi-Fi then right-click on "Wi-Fi" icon or if you are connected via LAN connection, right-click on "Ethernet" icon.
Click Properties.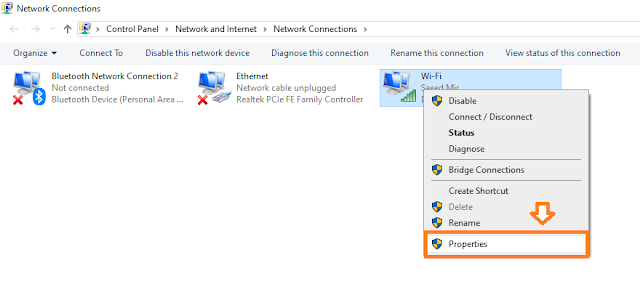 Click "Internet Protocol Version 4 (TCP/IPv4)".
Click "Properties".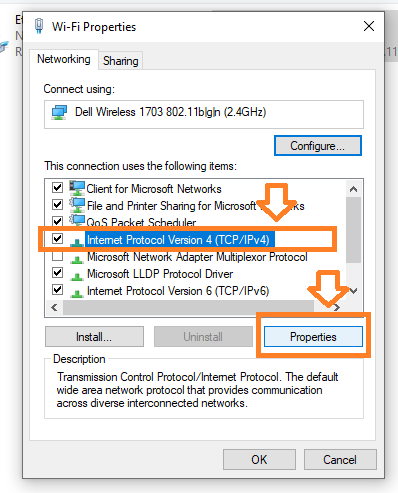 Select "Use the following DNS server addresses". These are the Google Public DNS IP addresses.
In  the "Preferred DNS server:" Enter 8 8 8 8.
In the  "Alternate DNS server:" Enter 8 8 4 4.
Tick "Validate settings upon exit".
Click OK.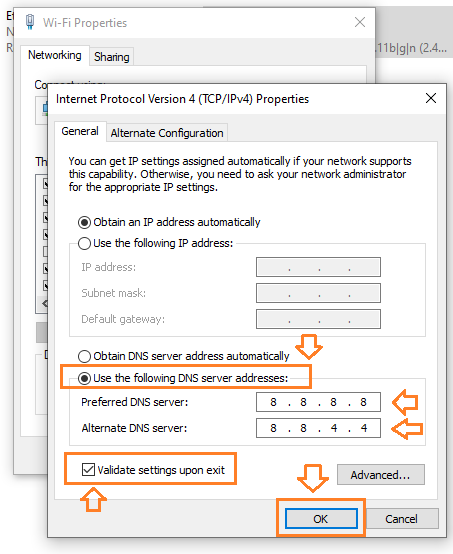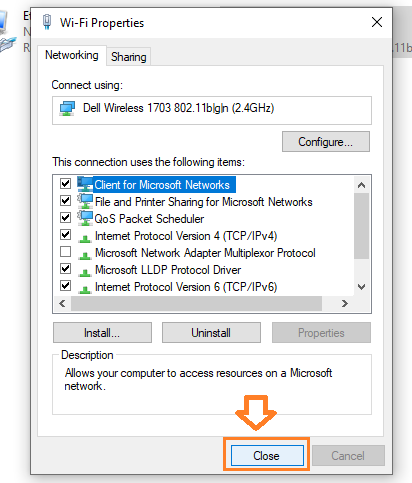 "Windows Network Diagnostics" will run.
Wait for sometime.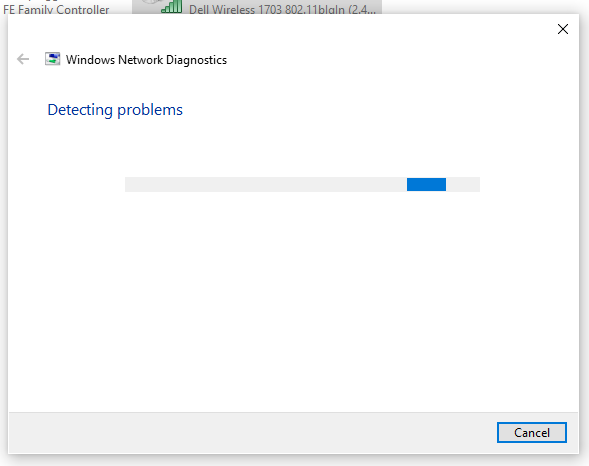 You will get a message "Troubleshooting couldn't identify the problem". But actually the problems is resolved.
Click "Close".
Browse that website again. It will be browsed successfully.
The error "This site can't be reached" is solved.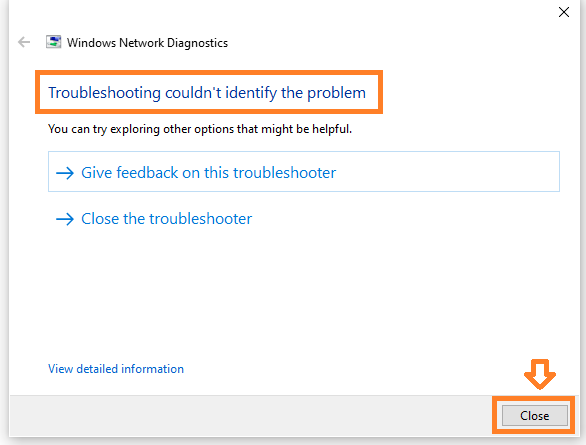 If you like this post then don't forget to share with your friends. Share your feedback in the comments section below.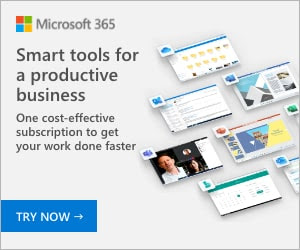 RECOMMENDED POSTS