Gmail
How To Buy Google Storage For Gmail, Google Drive & Photos
Do you want to learn how to buy Google Storage for Gmail, Google Drive  & Google Photos? You're in the right place. In this tutorial we will guide you step-by-step on how to buy Google Storage for Gmail and other apps.
Millions of people use free Google apps like Google Drive, Gmail & Google Photos, but how many of them know that there is a storage limit of 15GB. If your data size exceeds this limit you need to buy more storage.
The storage that Google provides you is not only for Google Drive, it is shared across Google Drive, Gmail, and Google Photos.
You can buy 100GB to 30TB storage on Google One. The
Google One
is a membership plan developed by Google for expanded storage which also includes extra benefits to help you get more out of Google.
Follow the steps to buy Google storage space on Google One:
Sign-in to your Gmail Account.
Click Google apps icon at top-right corner.
Click the Drive icon.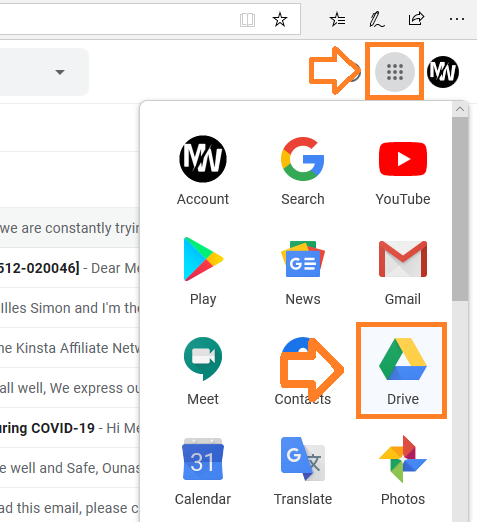 You are in the Google Drive now.
Click "Buy storage" link at your left-bottom.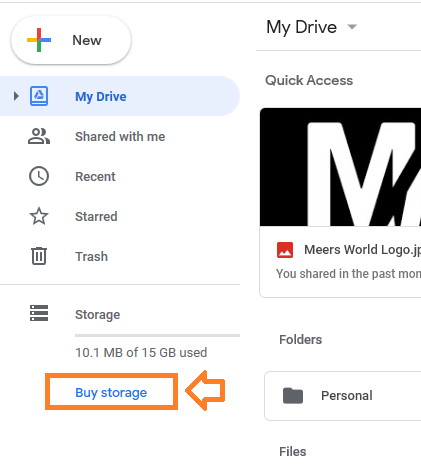 At top of the page you will see the storage usage by each Google app.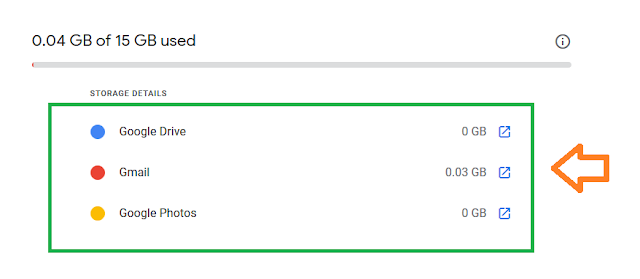 Now Scroll down to see Google storage plans.
There are 6 storage plans. First two plans are 100 GB & 200 GB respectively.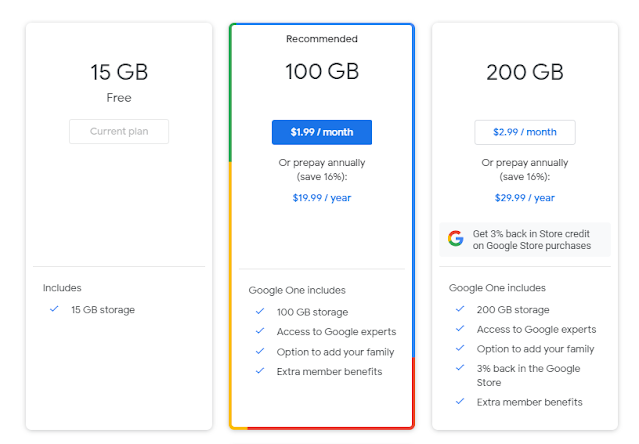 Third plan is 2 TB (2000 GB), Fourth plan is 10 TB (10,000 GB) and Fifth plan is 20 TB (20,000 GB). For your information 1 TB = 1000 GB.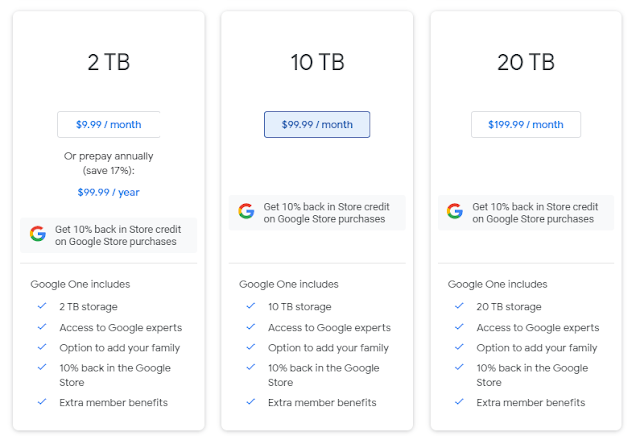 Sixth plan is the highest and most expensive Google One storage plan. It offers 30 TB (30,000 GB) of storage.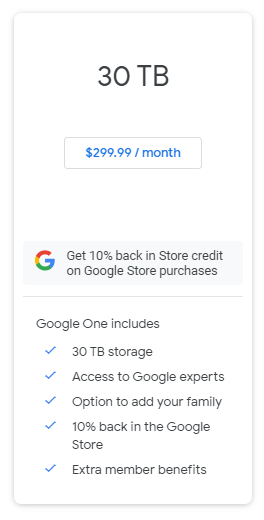 Choose you desired Google One storage plan by clicking the "cost displaying button" like $1.99/month or $299.99/month etc.
Click "Agree" to accept the Google One Terms of Service.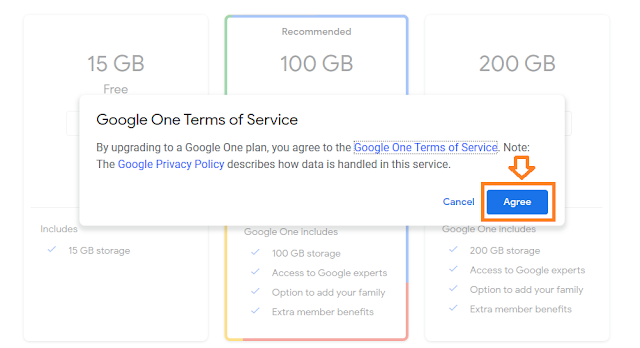 Click "Add credit or debit card".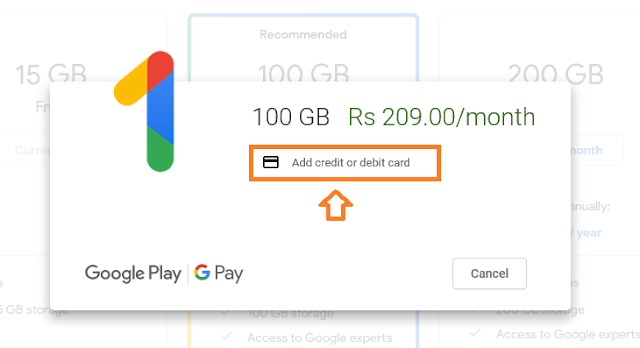 Enter you Card Number. It could be either Credit or Debit.
Enter the Card Holder name.
Enter the Billing Address.
Click SAVE.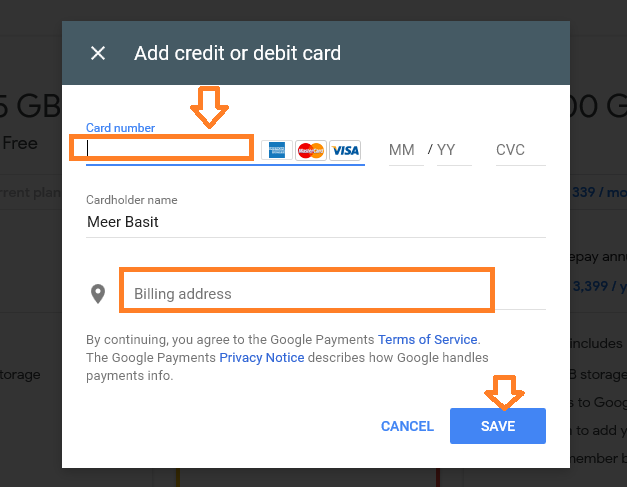 It was all about buying Google storage for Gmail, Google Drive, and Google Photos on Google One. If you like this post then don't forget to share with other people. Share your feedback in the comments section below.