Gmail
How To Setup/Configure Gmail In Outlook – Step By Step
(Last Updated On: June 13, 2022)
Microsoft Office Outlook is a powerful application for managing your emails. With Outlook you can read your received emails even when there is no internet. You can configure more than one email accounts on Outlook and easily manage them as well by creating folders and sub-folders.
Gmail is the world's most popular and widely used free email service. It allows you to setup and configure your Gmail account in Outlook.
In this tutorial, we will guide you step-by-step on How to setup Gmail in Outlook. You can use these configurations/settings to setup Outlook on any of its versions i.e Outlook 2010, Outlook 2013, Outlook 2016, Outlook 2019, and Outlook 2021.
POP VS IMAP
Gmail supports two mail servers POP and IMAP, that helps you to setup your Gmail in MS Outlook. The IMAP is preferred when you want to access your mail from multiple devices like from your computer, smartphone, iPad, tablet, etc.
POP is preferred when you access your mail from only one device like from your computer or your smartphone. Generally POP is considered better and more secure than IMAP, so it is better to use POP.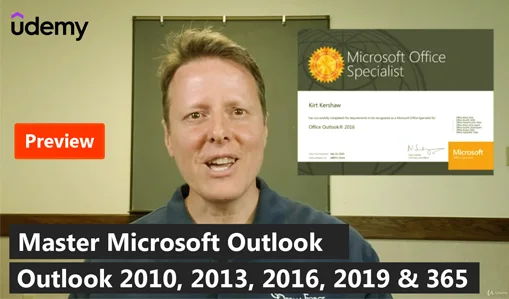 Step 1: Enable POP3 On Gmail Account
Before you setup Gmail on Outlook you must enable POP in your Gmail account.
Sign-in to your Gmail account.
Click Settings at top-right corner.
Click "Forwarding and POP/IMAP".
On "POP download:" section click the first option "Enable POP for all mail".
You can see the status in green color that "POP is enabled".
Click "Save Changes" at bottom.
Step 2: Setup Gmail On Outlook
There are two options to setup Gmail on Outlook:
Email Account
Manually configure server settings or additional server types
Option 1 is simple and straightforward whereas Option 2 requires some variables to configure. Go for Option 2 only if Option 1 does not work.
1. Email Account
Click File.
Click Info.
Click Add Account.
Choose E-mail Account.
Enter Your Name.
Enter your E-mail Address(Gmail).
Enter your Gmail Password.
Click Next.
You will see "Configuring e-mail server settings". It will take some seconds or minutes.
If it founds no error then your Gmail will be successfully setup on Outlook
Now you can use Outlook for your Gmail. It will load your Gmail mails here.
2. Manually Configure Server Settings Or Additional Server Types
Click File.
Click Info.
Click Add Account.
Choose "Manually configure server settings or additional server types".
Click Next.
Choose "Internet E-mail".
Click Next.
Enter Your Name.
Enter your E-mail Address that you want to setup.
In "Account Type" choose POP3.
In "Incoming mail server" type pop.gmail.com
In "Outgoing mail server (SMTP)" type smtp.gmail.com
In "User Name" enter your Gmail Address.
Enter the Password of your Gmail Address.
Tick the "Remember password".
Click "More Settings".
Click "Outgoing Sever" tab.
Tick "My outgoing server (SMTP) requires authentication".
Choose "Use same settings as my incoming mail server".
Click "Advanced" tab.
In "Incoming server (POP3)"" enter 995.
Tick "This server requires an encrypted connection (SSL)".
In "Outgoing server (SMTP)" enter 587.
In "Use the following type of encrypted connection" choose TLS.
Click OK.
If it is configured you will get the congratulations message.
A test e-mail will also be sent to to your email address.
Click Close.
That's it. You have successfully configured Gmail in Outlook.
If you like this post then don't forget to share with other people. Share your feedback in the comments section below.
RECOMMENDED POSTS