How To
How To Scan USB Device/Specific Drive Or Folder In Windows Defender
(Last Updated On: October 18, 2021)
Windows 10 has its own builtin antivirus software called Windows Defender. When it is up-to date its protects your Windows from all sort of viruses. There are 3 different ways you can scan your computer with Windows Defender i.e Quick Scan, Full Scan & Custom Scan.
Quick Scan takes few minutes to scan all drives of your computer and Full Scan takes lot of time to full scan all drives of your computer. Now what if you want to scan a specific folder, specific Windows drive or an external drive like portable hard disk, passport drive or USB drive? The solution is, Custom Scan.
Custom Scan allows you to scan any selected folder, Windows drive or external hard drive/USB drive. It saves lot of your time by scanning only chosen folder or drive. The other two scan options scan all your hard drives.
In this tutorial we will guide you step-by-step to how to scan USB device, Windows drive or any other folder in Windows 10.
There are 2 methods to Custom Scan your computer using Windows Defender:
Method 1:
At bottom-right of your Windows taskbar, right click on the Windows Defender icon.
Click "View security dashboard".
You can also open Windows Defender from Windows 10 Search Bar by typing "Windows Security".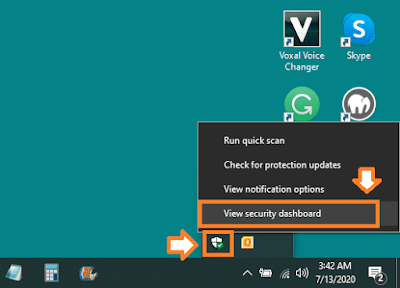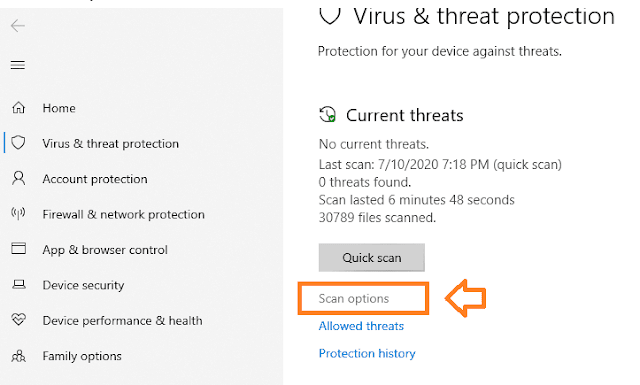 Select "Custom scan" option.
Click "Scan now".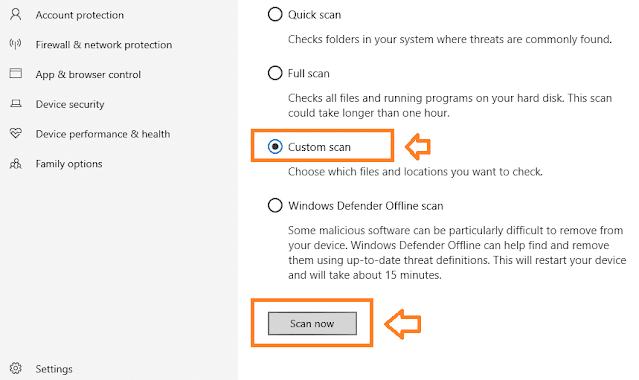 Choose any Drive, USB drive, Folder or Folder within drive.
Here you can see that we have chosen USB drive. If you want to scan complete drive don't select any folder. Simply click "Select Folder".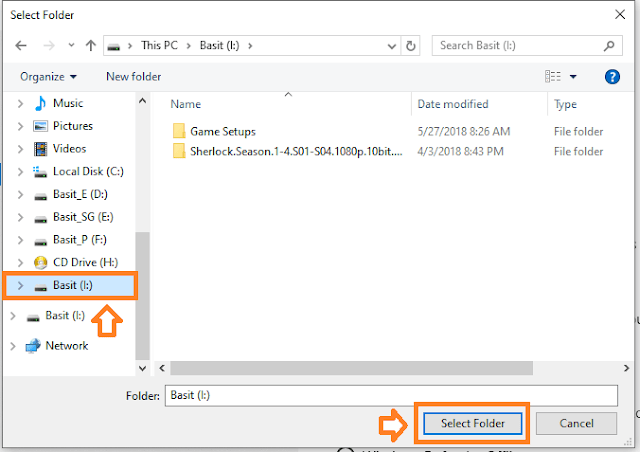 The scan will start. You can see that "Custom scan running…".
You can Cancel your Custom scan any time.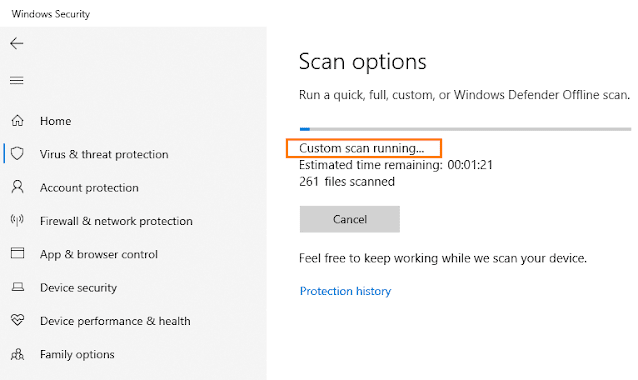 Method 2:
This method is more simpler one.
Right-click on any folder, Windows drive, sub-folder or USB drive.
Click "Scan with Windows Defender…."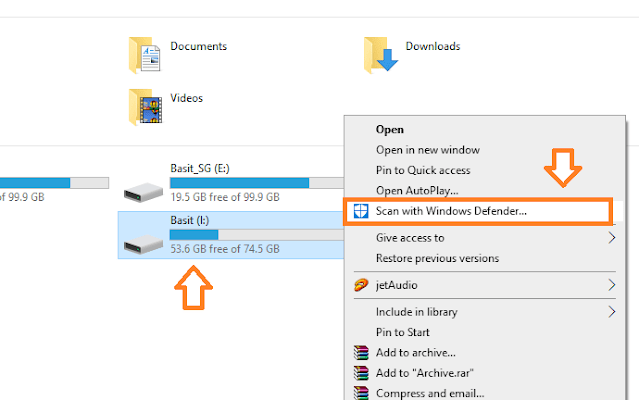 It will start  custom scanning your selected drive, USB drive or folder.
You can Cancel the Custom Scan anytime.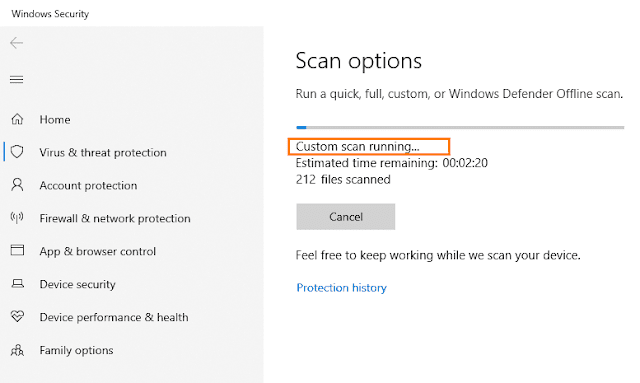 If you like this post then don't forget to share with other people. Share your feedback in the comments section below.