Do you want to turn Windows 10 features on or off? You're in the right place. In this tutorial, I will guide you step-by-step on how to turn on (install) or off (uninstall) Windows 10 features also known as Optional Features.
Some of the Windows 10 Optional Features are installed by default which you can uninstall, and some are not installed by default which you can install. After you uninstall an optional feature you can also reinstall it again anytime.
Windows Optional Features include:
.NET Framework 3.5, .NET Framework 4.8 Advanced Services, Containers
Data Center Bridging, Device Lockdown, Guarded Host, Hyper-V, Internet Explorer 11
Internet Information Services, Internet Information Services Hostable Web Core
Legacy Components Media Features, Microsoft Defender Application Guard, Microsoft Message Queue (MSMQ) Server
Microsoft Print to PDF, Microsoft XPS Document Writer, MultiPoint Connector, Print and Document Services
Remote Differential Compression API Support, Services for NFS, Simple TCPIP Services, SMB 1.0/CIFS File Sharing Support, SMB Direct
Telnet Client, TFTP Client, Virtual Machine Platform, Windows Hypervisor Platform
Windows Identity Foundation 3.5, Windows PowerShell 2.0, Windows Process Activation Service
Windows Projected File System, Windows Sandbox, Windows Subsystem for Linux, Windows TIFF IFilter, Work Folders Client.
How to Turn Windows 10 Features On or Off
Follow the steps to turn Windows 10 features on or off.
Click on the Windows Search Bar located at the bottom-left corner.
Click on the Control Panel.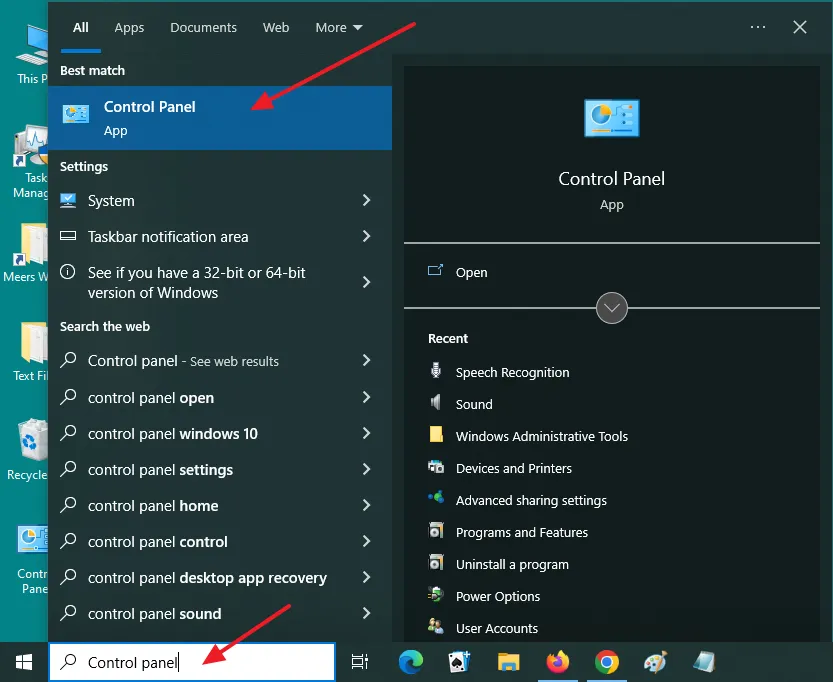 Click on the Programs and Features.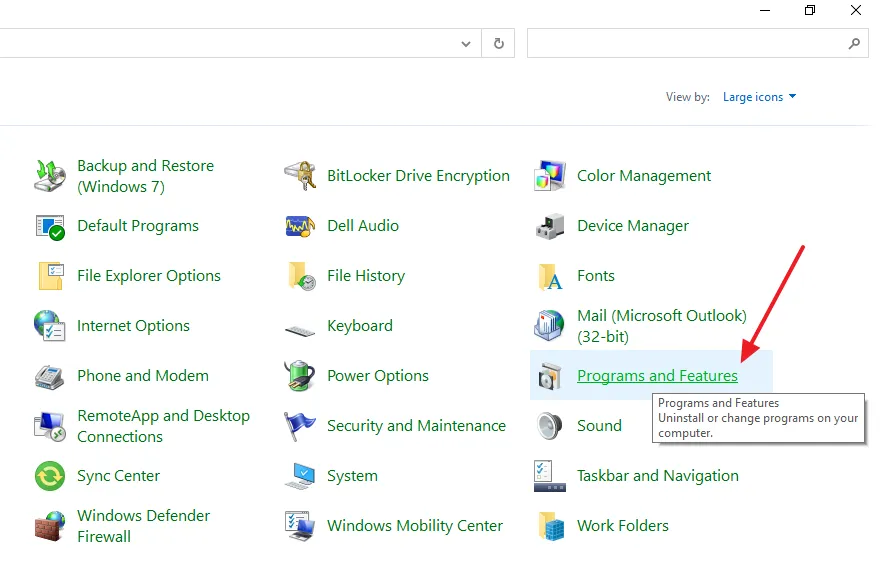 Click on the Turn Windows features on or off link, located at the left side.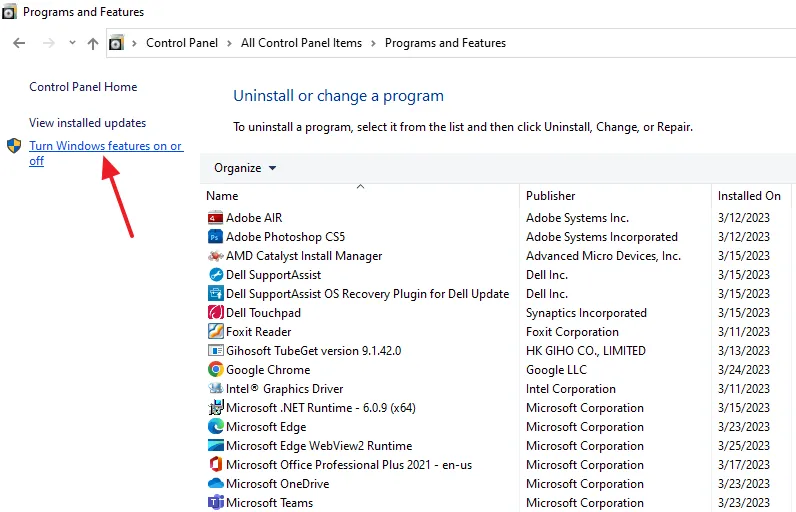 To install a feature Select its checkbox.
To turn-off or uninstall a feature, Untick (Clear) the checkbox.
A checkbox filled with the black color shows that only part of the feature is turned on.
Click on the OK button.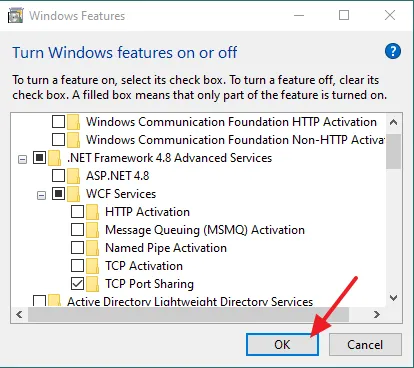 If you like this post then don't forget to share with your friends. Share your feedback in the comments section below.
Also Read