Are you looking for a VPN affiliate program that pays recurring commission to its affiliates? You're in the right place. VPNCity affiliate program is one of those affiliate programs that pays 45% recurring commission for every sale you make with daily payouts and no minimum payment thresholds.
Recurring commission in simple words is a lifetime commission. If a customer buys a product via your affiliate link you will earn commission and if he remains active and avail the services and buys more products you will earn commissions for that in future as well.
VPNCity is one of the top VPN providers in the industry that protects your data and online privacy when you are connected with a shared or public network(coffee shop WiFi) by encrypting data, hiding and changing your important network information like your IP address, your browser history, etc.
Following topics will be covered in this post:
How VPNCity affiliate program works
Commission plans
How much affiliates earn from VPNCity affiliate program
Who can join this affiliate program
Payment methods
How to signup for VPN City affiliate program
Introduction To VPNCity Affiliate Panel (Commission, Request Withdrawal, Marketing Material, Popular Landing Pages)
01. How VPNCity Affiliate Program Works
VPNCity affiliate program works in three steps:
The first step is to register with VPNCity affiliate program with your email.
You will get a unique affiliate link to promote and share with people.
Earn 45% commission for every sale you make. Average order value for free trials is $42 and conversion rate from trial to purchase is 18%. The good thing about this affiliate program is that there is no minimum payment threshold, you can withdraw every dollar. Affiliates can get 3 year free subscription by referring three people.

02. Commission Plans
Let me explain the commission plans with some examples:
Example 1: If a customer referred by you buys $9.95 monthly plan, you will receive $4.48 (45% commission) for every month the customer remains with VPNCity until they cancel their subscription. On average 1-month subscribers stay with VPNCity for 8 months .
Example 2: If the customer subscribes to the 1 year plan that costs $47.88, you will receive $21.55 for every year they remain with VPNCity.
Almost 50% of customers subscribe to the 1 year and 2 year plans, so that means a potentially very high profit margin for you.

03. How Much Affiliates Earn From VPNCity Affiliate Program
According to VPNCity, below are some stats about the earnings of affiliates:
15% of affiliates earn more than $1,000 a month.
More than 20% of affiliates receive at least $500 every month coming only from recurring commissions.
38% of their affiliates answered that they doubled their income in their first 3 months with VPNCity.
04. Who Can Join This Affiliate Program
If you are a blogger, YouTuber, publisher or anyone with a passion to earn money via affiliate marketing can join this affiliate program.


05. Payment Methods
VPNCity offers multiple payment gateways to it affiliates. Affiliates are get paid via PayPal, Alipay, Stripe, Credit Cards, etc. Special payout methods may be available on request.
06. How To Signup For VPNCity Affiliate Program
In this section, I will guide you on how to sign up for VPNCity affiliate program.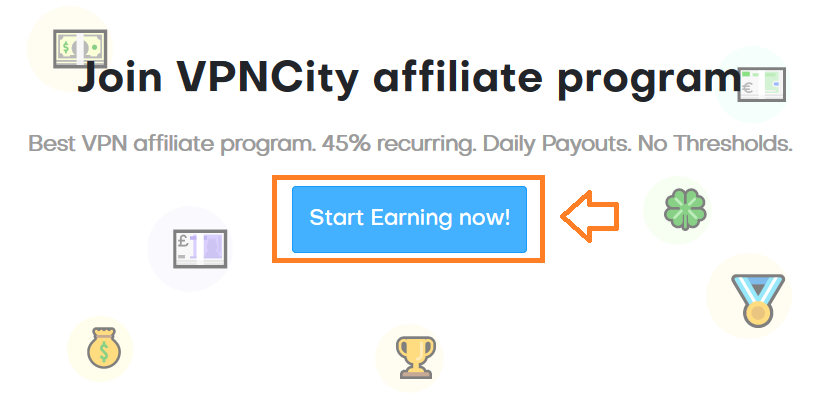 Click on the Register tab.
Enter your Email Address.
Click on the Register button. You will be redirected to VPNCity Dashboard.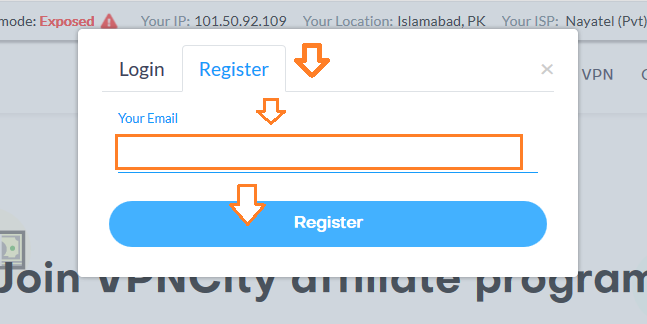 Enter a Password for your account.
Click on the Continue button.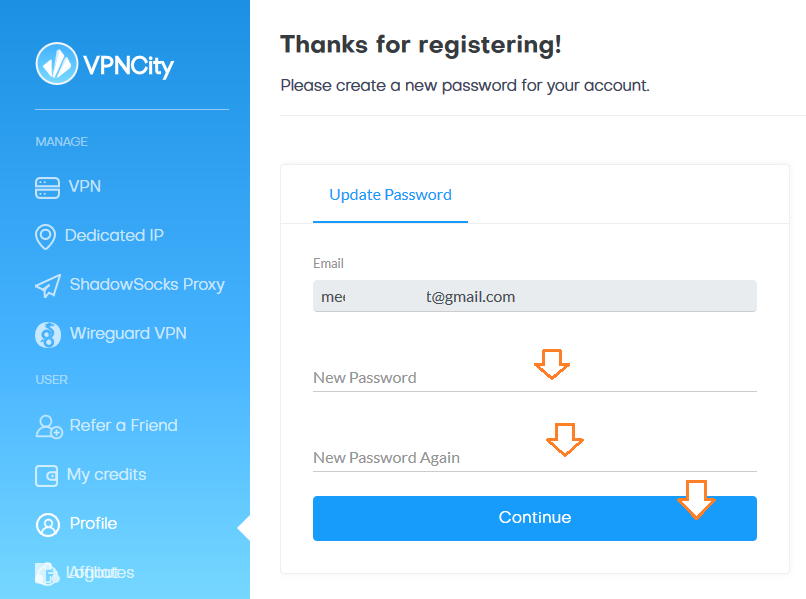 Go to USER section and click on the Profile.
Click on the Configure 2FA tab. 2fa is Multi-factor authentication.
There are two options Authy Authenticator and Google Authenticator. It is up to you which option you use.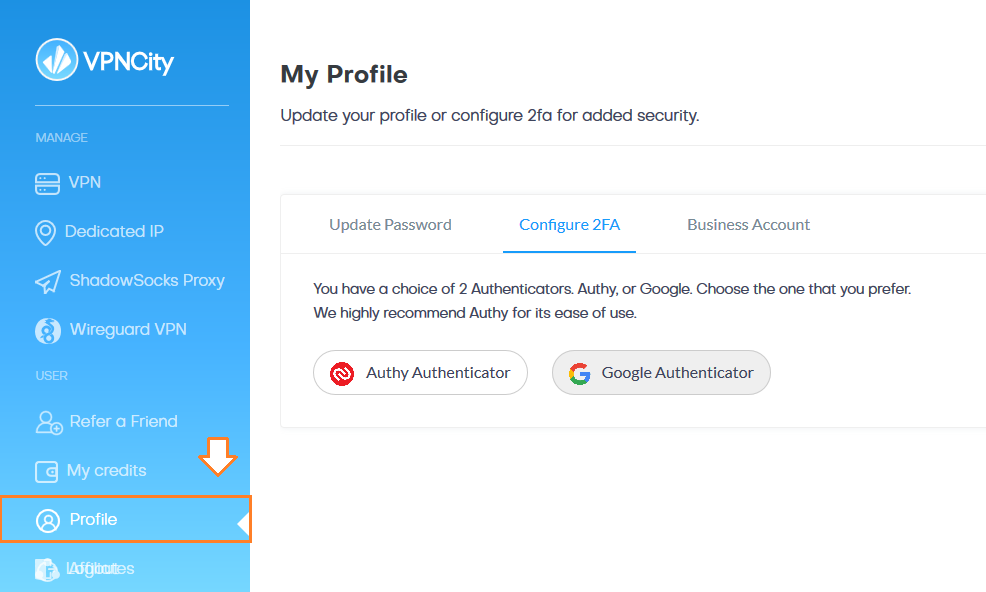 07. Introduction To VPNCity Affiliate Panel
In this section, I will give you an introduction on VPNCity Affiliate Panel.
Login to your VPNCity affiliate account.
Click on the Affiliates to open the Affiliate Panel.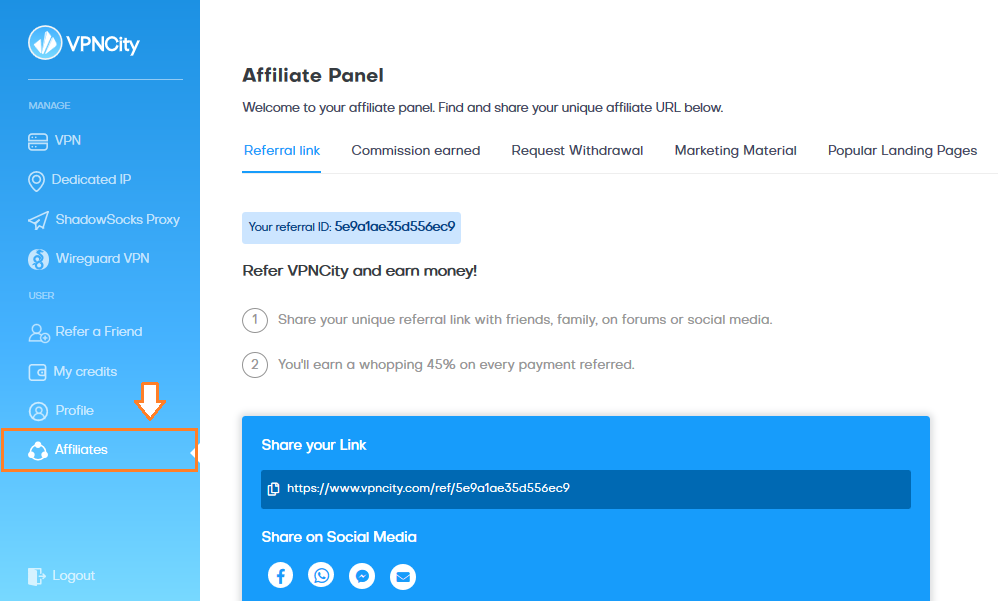 Click on the Referral Link tab to get your affiliate link.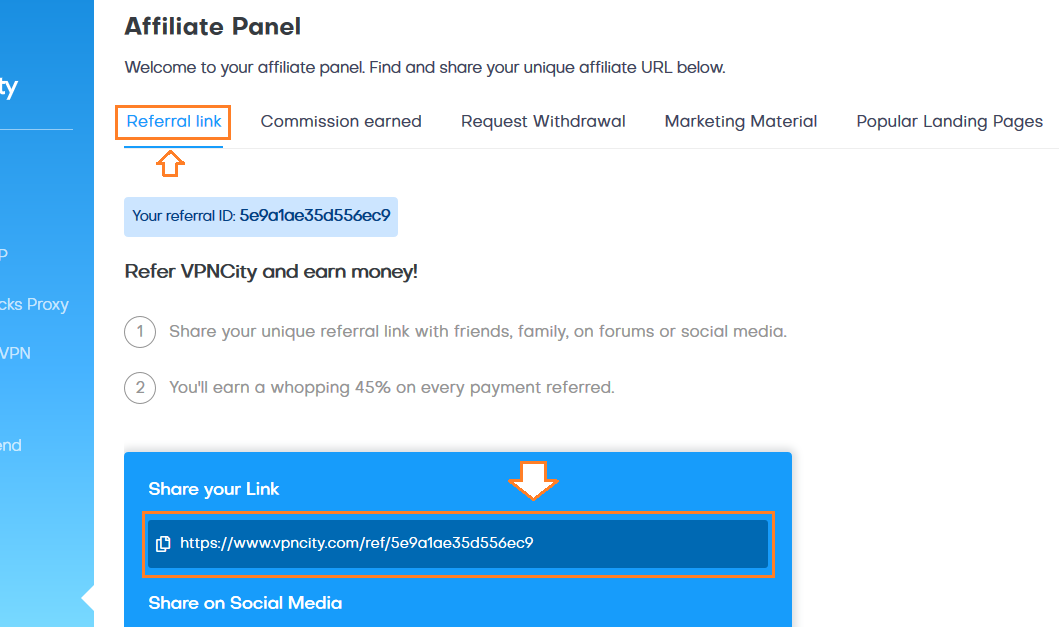 Click on the Commission earned tab to check UNIQUE CLICKS, REGISTRATIONS, and your EARNINGS.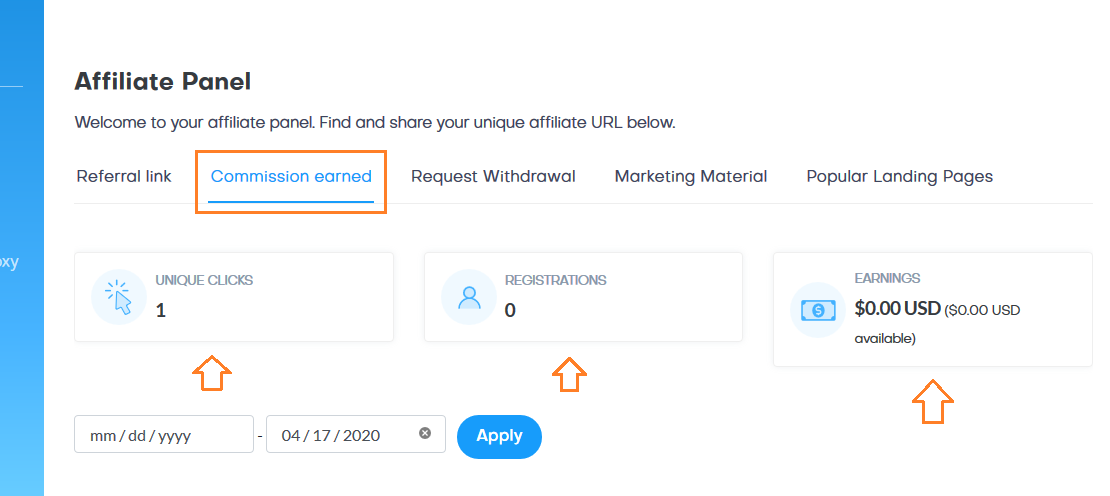 Click on the Request Withdrawal to withdraw your commission via PayPal, Credit Cards, or Alipay.
Enter the amount that you want to withdraw.
Click on the Request withdrawal button. You can also make the withdrawal request by emailing support@vpncity.com.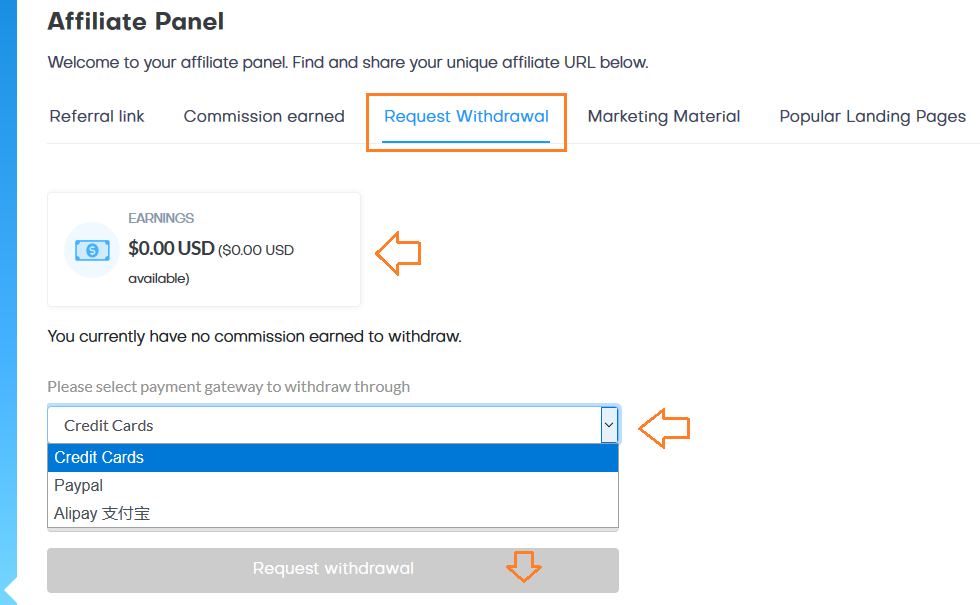 Click on the Marketing Materials tab to get iFrame code and Banners for promoting on your blogs and social media.
iFrame banner will show the visitors their IP address, ISP and Location that can alert the visitors and might push them to buy VPNCity. You need to simply copy the code of iFrame and insert in your website.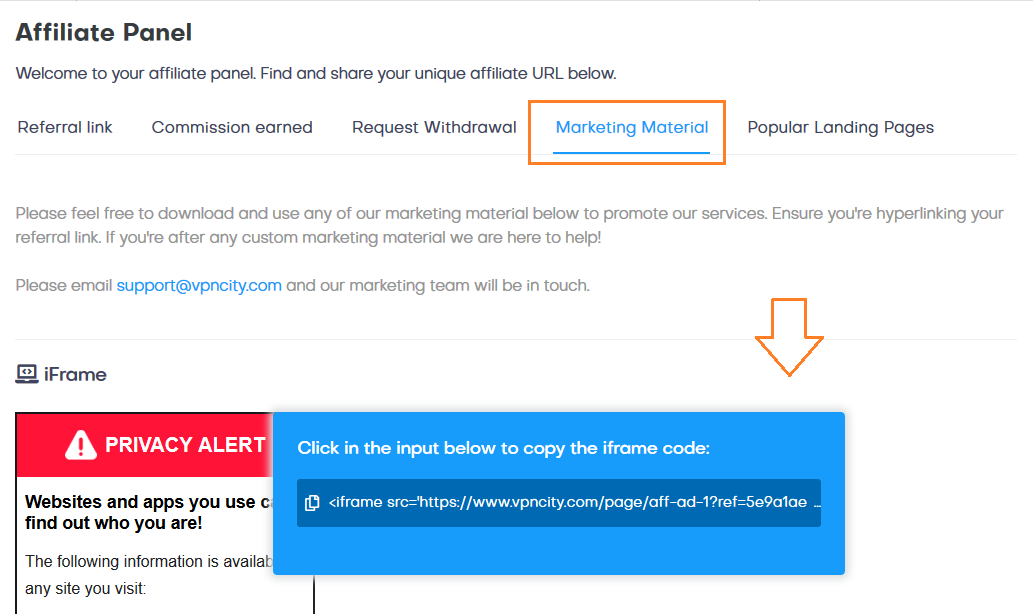 You can download VPNCity banners to advertise on your blog or to share on social media.
When you download the banners always link them with your Referral Link.
Click on the banner to save to your computer.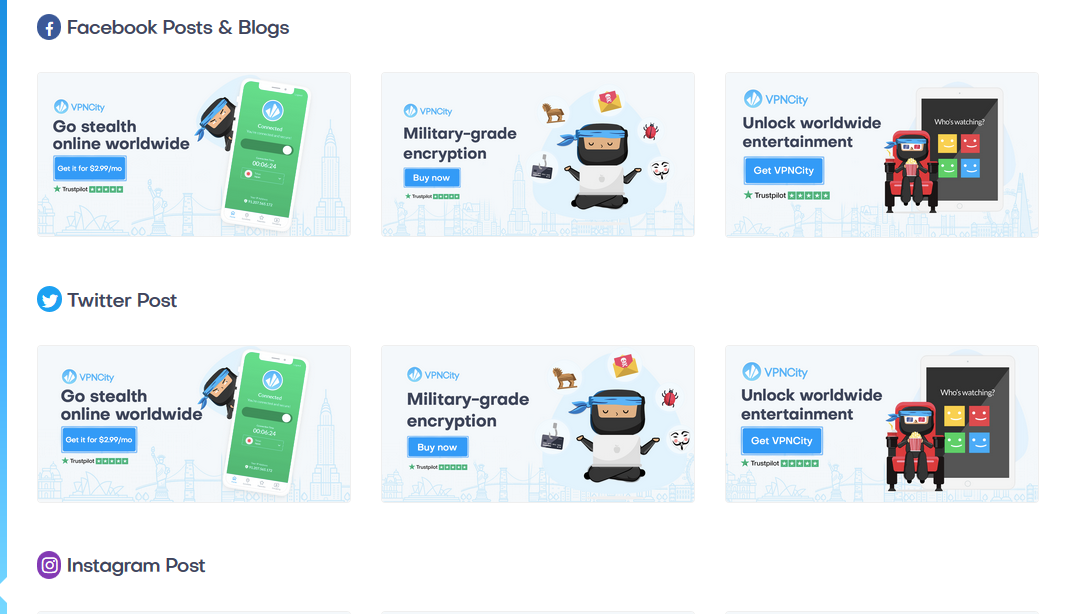 Click on the Popular Landing Pages to get the links of VPNCity landing pages. A Landing page is a web page, created specifically for a marketing or advertising campaign. It's the page a visitors "lands" after they click on a link in an email, or ads from Google, Bing, YouTube, Facebook, Instagram, Twitter, or similar places on the web.
Click on the Link to copy.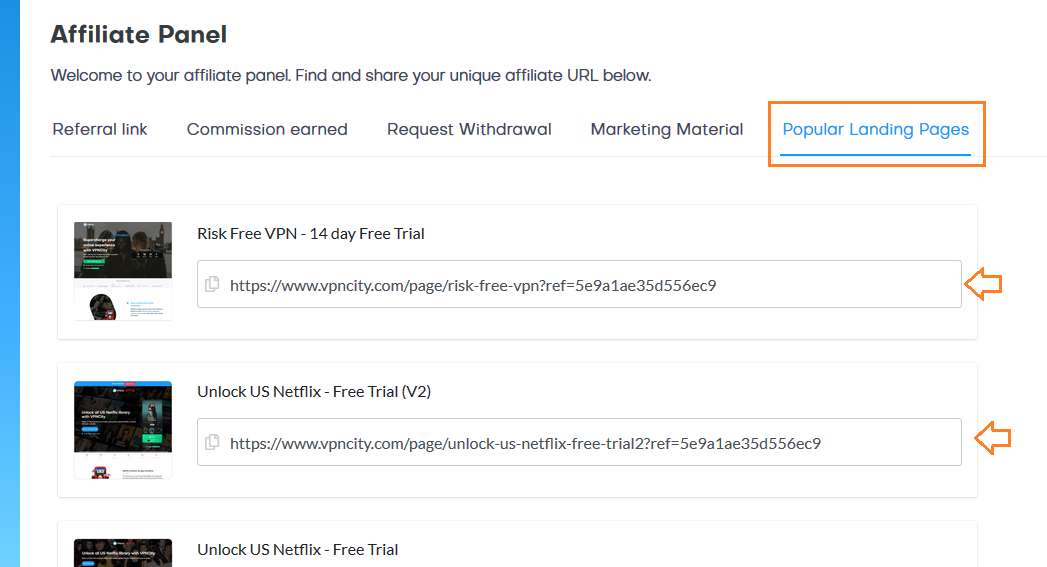 If you like this post don't forget to share with the other people. Share your feedback in the comments section below.
If you want to earn online read our step-by-step tutorials on Earn-Online.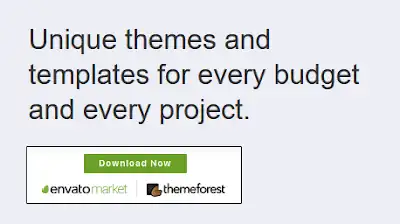 Also Read