Do you have a travel or a lifestyle blog and searching for a relevant affiliate program to make money? You're in the right place. In this tutorial, I will guide you step-by-step on how to sign up for Osprey Packs affiliate program, and how to verify your website ownership.
Travelers, hikers, climbers, trekkers, mountaineers, mountain bikers, weekend warriors, and globetrotters always look for top quality longest lasting backpacks, and Osprey is one such brand which offers premium travel accessories services particularly travel backpacks, since 1974.
Osprey affiliate program is a free-to-join affiliate program operated by one of the world's leading affiliate marketing platform AvantLink, which offers a very robust, user-friendly, and secure platform for affiliate programs.
Following topics will be covered in this post:
How Osprey Packs Affiliate Program Works
Benefits of Osprey Affiliate Program
How to Sign up for Osprey Affiliate Program
How to Authenticate Ownership of Website
RELATED
01. How Osprey Affiliate Program Works
Like other affiliate programs Osprey affiliate program also works in three steps:
Step 1:
Sign up for Osprey affiliate program. After sign up you have to make your website/blog verified by AvantLink. After verification your application is manually reviewed by Osprey affiliate team.
Once your application to join Osprey affiliate program is approved you can promote Osprey products like backpacks, daypacks, hydration accessories, ski packs, wheeled travel luggage, carry-on bags, duffel bags, and many more..
Step 2:
Earn 8% base commission for selling Osprey products via your affiliate links. You will earn extra bonuses and commissions as well. It has a 30 days cookie duration (referral period).
Step 3:
Receive your payment from Osprey. AvantLink is partnered with Tipalti, a third-party payment partner. On the 23rd of each month AvantLink sends all affiliate payment information to Tipalti. Tipalti uses Wire Transfer, PayPal, and ACH/Direct Deposit payment methods.
You can read more about affiliate commission here: Avantlink Payout FAQS.
02. Benefits Of Osprey Affiliate Program
Following are the benefits of joining the Osprey Packs affiliate program:
For every sale you will earn 8% base commission.
There is 30 days cookie duration, means a visitor visits Osprey website via your affiliate link to buy a product, but do not buy and leaves website, but if he returns to Osprey website to buy that product again within 30 days, you will still earn commission. 
Average cost of the Osprey products is $150+. If you sell a product worth $150 you will earn $12(8% of $150) commission.
Osprey is a well recognized brand and there is a massive trust on its products. People love to buy Osprey products.
Osprey offers seasonal promotions and sales to its customers. It means you can earn more commissions by promoting seasonal promotions and sales by enticing customers.
Osprey always tries its best to produce best products and remain up to date with customers demands, so it consistently releases new products. This also increases your earnings i.e. when you promote new products.
One of the reasons why customers trust Osprey is that it provides lifetime guarantee on all products, so it can compel people to buy Osprey products.
Osprey offers free shipping on all its products that cost more than $49, means if a backpack cost is $60 it will be shipped free to customers. Free shipping also compels customers to buy Osprey products.
03. How To Sign Up For Osprey Affiliate Program
In this section, I will guide you on how to sign up for Osprey Packs affiliate program.
Go to Osprey Packs Affiliate Program Page.
Scroll-down to AFFILIATE BENEFITS section and click on the APPLY NOW button. It will redirect you to Avantlink's Osprey Packs page.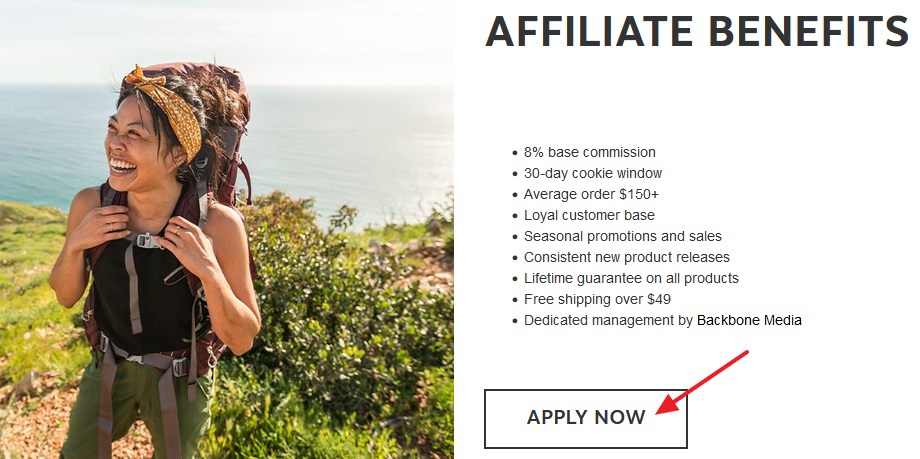 Click on the Apply Now button.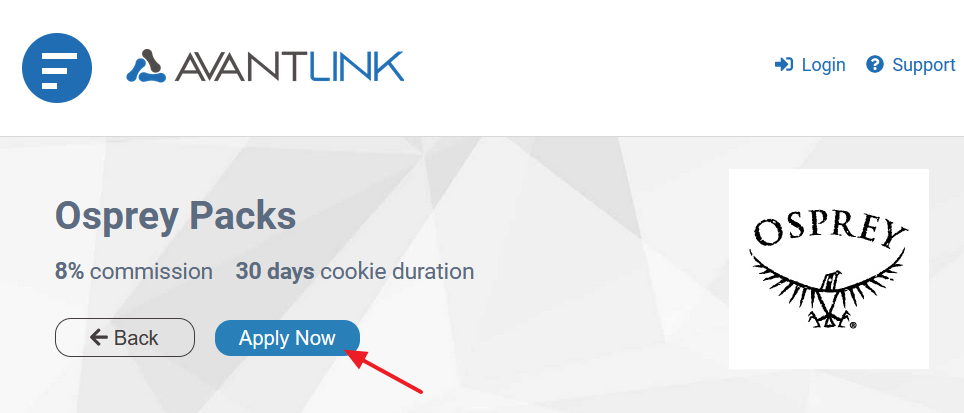 Osprey Packs affiliate program offers two types of plans (1) Traditional Plan (2) Influencer Plan. If you have a blog/website choose Traditional or if you primarily promote brands/products on a social platform such as YouTube, Facebook, Twitter, etc, choose Influencer.
Here I have selected Traditional Plan by clicking on its APPLY NOW button.

Fill this form to submit the application to Osprey Packs.
After filling the form check the, "I have read, understand and agree to AvantLink's Terms of Use" and click on the Sign up for AvantLink button.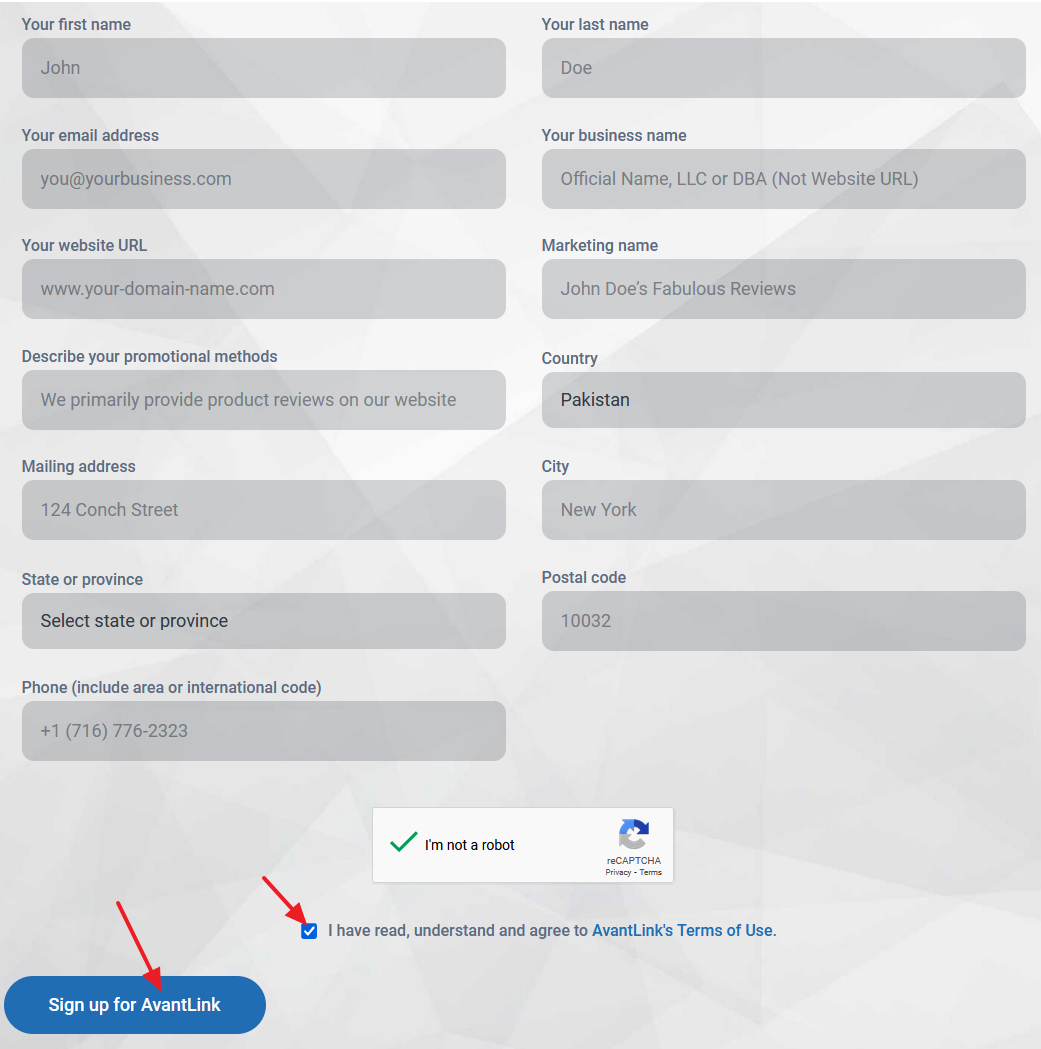 You have successfully applied to Osprey affiliate program on AvantLink Affiliate network. In the next section, I have guided you on how to verify/authenticate your website/blog on AvantLink network.
After your website is verified you will receive a response within five business days.

04. How to Authenticate Ownership of Website
In this section, I will guide you on how to authenticate the ownership of your website on AvantLink network.
As you submit the sign up form AvantLink sends you an email with the title AvantLink Affiliate Application Next Steps. Open your Inbox and open that email.
Click on the 1st link Install this JavaScript tag on your website.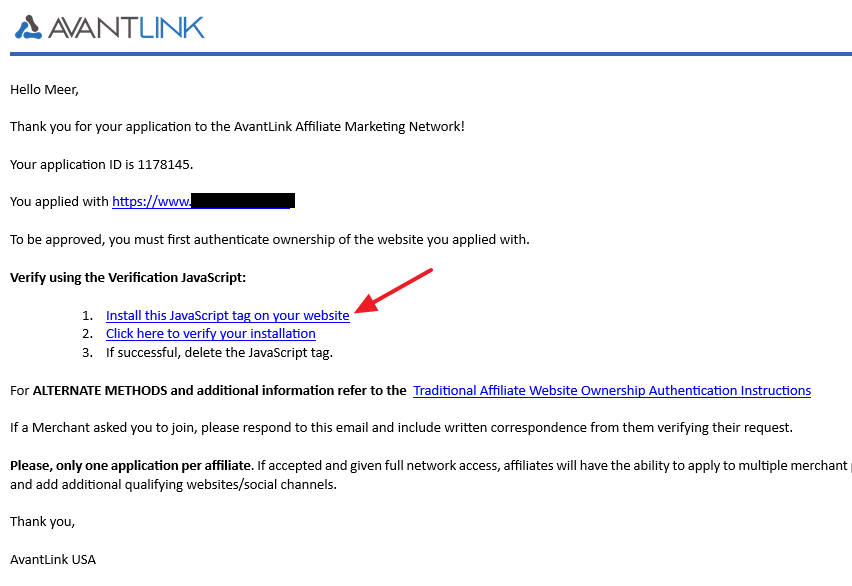 Copy the JavaScript code and and paste in either index.html/index.php or website template (homepage). In the below step, I have shown how to add JavaScript code in WordPress home template directly using the plugin WPCode Lite without modify the template code.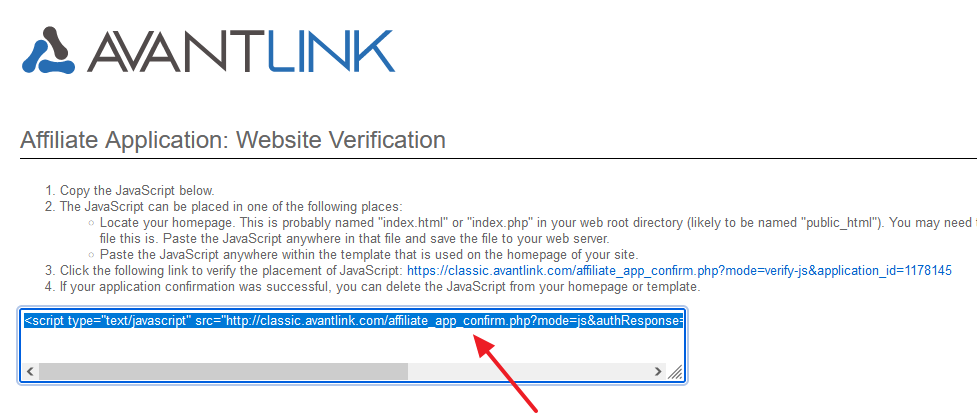 On your WordPress Dashboard go to Code Snippets and click on the Header & Footer.
Under the Header Paste the JavaScript code and save the changes. After your website is verified you can remove this code.
Now go back to AvantLink Affiliate Application: Website Verification page.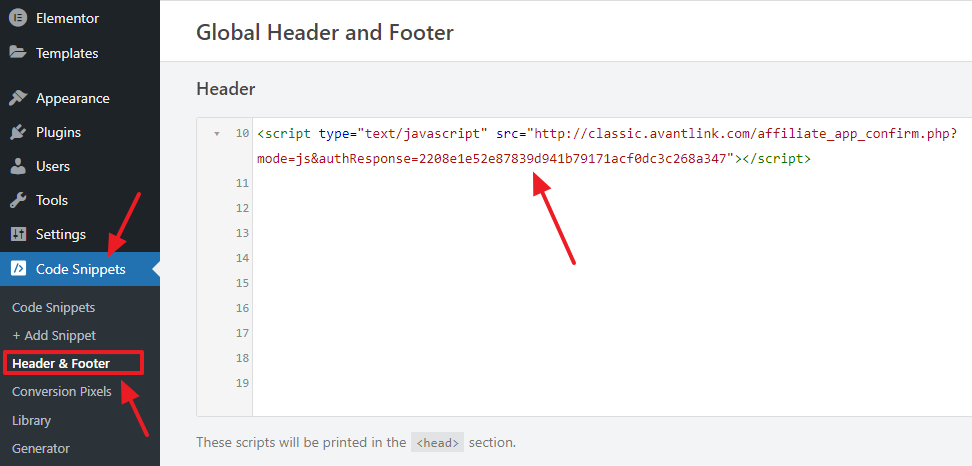 Go to Step 3 that says Click the following link to verify the placement of JavaScript and click on the link that begins with https://classic.avantlink.com/affiliate_app_confirm.php?………….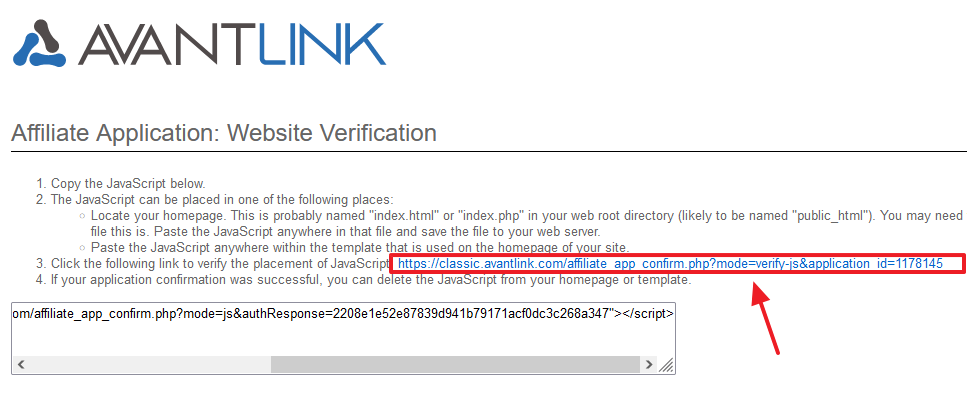 If you do all the things accordingly, but still get Error: Unable to locate authentication information in the confirmation file, then follow the Step 3 instructions, listed below. You can also try Traditional Affiliate Website Ownership Authentication Instructions.
03. I've tried, but I am unable to get the authentication script to be verified properly.
Please contact affiliateapps@avantlink.com for help in manually confirming your application.
Be sure to include the following information:

Application ID: 1178145
Website URL that you applied with
Email that you applied with
Screenshot of where you placed the javascript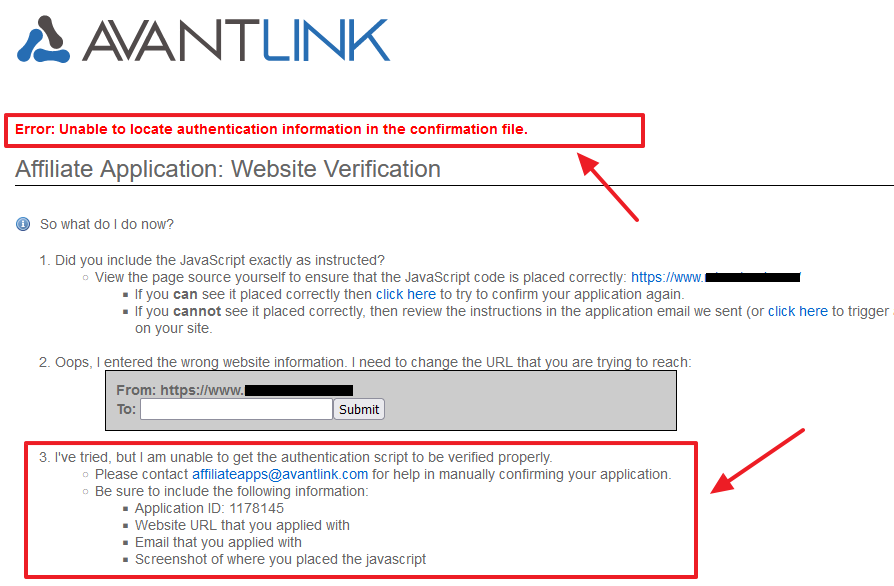 If you like this post then don't forget to share with other people. Share your feedback in the comments section below.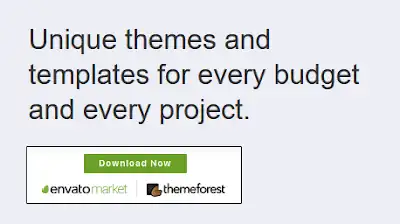 Also Read