Do you want to turn-on (install) or turn-off (uninstall) Windows Powershell 2.0, TCPIP Services, Telnet Client, or TFTP Client? You're in the right place. In this tutorial, I will guide you step-by-step on how to do.
Windows Powershell is a shell (provides an interface between users and operating system) initially developed by Microsoft for the purposes of task automation and configure management. It is now an open source project and can be installed on Windows, MacOS, and Linux platforms. The PowerShell is based on the .net framework and it includes a command line shell and a scripting language.
TCP/IP stands for Transmission Control Protocol/Internet Protocol. It is used for data transmission in communication network such as internet.
Telnet stands for Teletype Network. It is a network protocol that virtually connects one computer to other computer remotely. The Telnet client allows a TCP/IP user to use applications on a remote computer by using a Telnet server application.
TFTP stands for Trivial File Transfer Protocol. The TFTP Client can exchange files with a TFTP Server. It is used to download or upload files to switches, hubs, routers and other network-connected devices.
Turn On/Off Powershell, TCPIP, Telnet Client, TFTP Client
Follow the steps to turn-on or turn-off Windows Powershell, TCPIP Services, Telnet Client, or TFTP Client on Windows 10.
Go to Windows Search Bar, located at the bottom-left corner.
Type Control Panel.
Click on the Control Panel.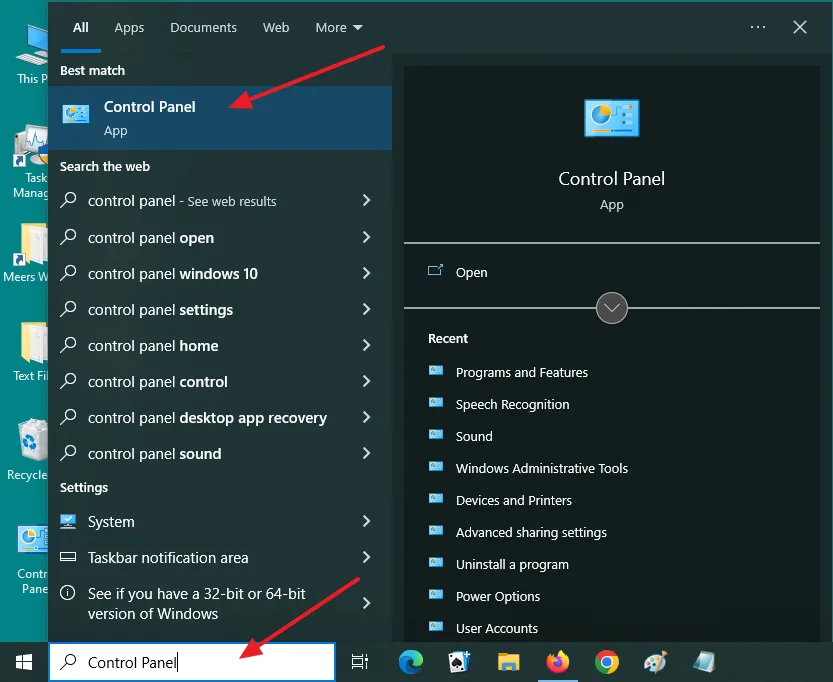 Click on the Programs and Features.
Click on the Turn Windows features on or off link, located at your left side.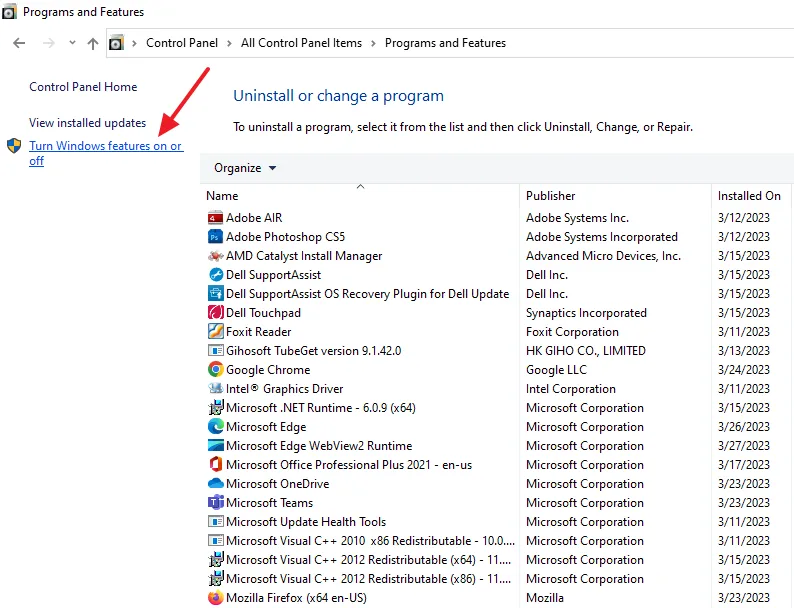 To enable/turn-on/install a feature tick its checkbox. To disable/turn-off/uninstall a feature uncheck its checkbox. A filled box means that only part of the feature is turned-on/installed.
You can see the optional features Simple TCPIP Services, Telnet Client, TFTP Client, and Windows PowerShell 2.0.
Once you Tick/Untick features, click on the OK button.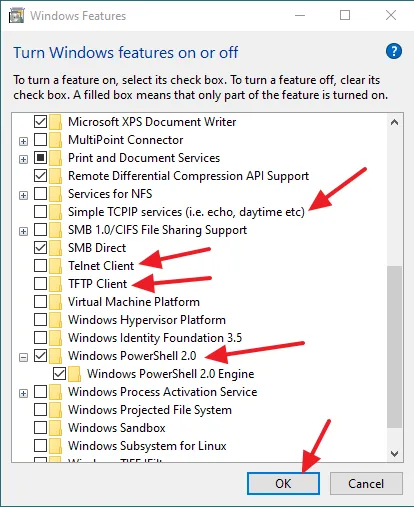 If you like this post don't forget to share with your friends. Share your feedback in the comments section below.
Also Read