Do you want to know how to change or upload a favicon in Blogger? You're in the right place.
A favicon is a small icon of 16 x 16 pixels associated with a website and all its pages which is placed at top-left corner of your browser's Title bar.
There are two benefits of favicon (1) It acts as a mini logo for your website (2) It uniquely identifies your website & its pages when they are opened on browser tabs.
RELATED
How to Upload/Change a Favicon on Blogger
Follow the steps to change/upload the favicon in Blogger:
Go to your Blogger Dashboard.
Click Settings from the Sidebar.
Under the "Basic" section, click on the "Favicon" link.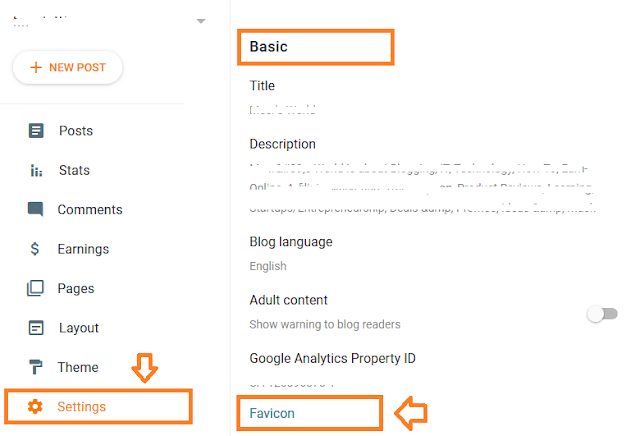 Click the Browse… button to upload your favicon image. Favicon could be PNG or .ICO file.
Your existing favicon or new favicon will be shown beside the "Remove" link, as we have shown that place by a green box.
Once you upload click Save.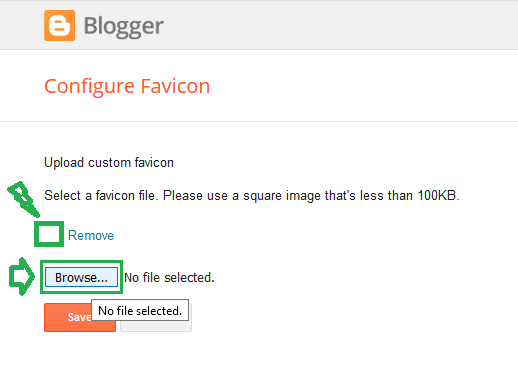 Now open your website and refresh the browser or press CTRL + F5. If you don't see favicon after refresh then clear the cache and history of your browser.
You must have learned about changing or uploading a favicon in Blogger. If you like this post then don't forget to share with people. Share your feedback in the comments section below.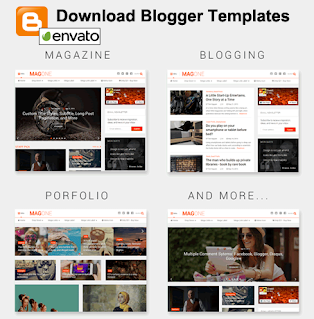 Also Read