(Last Updated On: February 28, 2022)
Doesn't your default image viewer open WebP images and you're looking for a free WebP image viewer to open them? You're in the right place.
We have handpicked one of the best cross-platform (Windows, MacOS, Linux) free WebP image/picture viewers that you can download and use.
WebP stands for Web Picture format. It is the next-generation image format developed by Google to replace the traditional image formats such as JPEG, PNG, GIF, etc.
There are two main benefits of using WebP image (1) It supports compression to reduce the size of an image without losing the quality (2) It loads faster on both desktop and mobile browsers.
Because of above two benefits Google Core Web Vitals clearly instruct content creators and web publishers to use the WebP images instead of JPEG & PNG.
Here are our handpicked free WebP image viewers with brief reviews and download links:
01. Picasa
Picasa is a very popular cross-platform free image viewer and organizer tool developed by Google. Picasa was discontinued in 2015, but its downloads are available.
Picasa supports 11 languages and all the popular image formats like JPEG, PNG, WebP, GIF, etc. When you first run the Picasa after installation don't forget to tick the WebP image format.
02. ImageMagick
ImageMagick is another powerful cross-platform free image creator, image editor, image composer, image viewer, and image writer. It runs on almost all major operating systems like Linux, Windows, MacOS, OS, iOS, Android OS, and many more..
It supports over 200 image formats including WebP, PNG, JPEG, GIF, PDF, etc.
03. XnView MP
XnView MP is also a very powerful cross-platform free image viewer, photo editor and image-resizer. It runs on Windows, Linux, and MacOS operating systems.
It supports 500 image formats including PNG, JPEG, WebP, JPEG2000, Camera Raw, etc. You can download XnView MP free for private or educational use. If you're using it for a company you have to purchase it.
Above were some of the top free WebP image viewers that you can download. There are few more free WebP image viewers like Irfan View, gThumb, Image Glass, that you can try.
If you like this post then don't forget to share with other people. Share your feedback in the comments section below.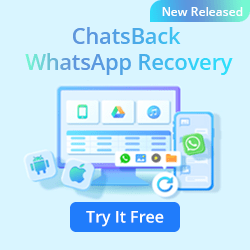 Also Read: