Are you looking for a iTunes repairing tool that fixes all issues and errors without data loss? iMyFone's TunesFix is there to fix them. The TunesFix is the best iTunes repair tool that can literally repair and fix any type of issue or errors without data loss, such as:
iTunes could not connect to iPhone, the value is missing
iTunes not detecting iPhone, Error 0xE8000084
iTunes won't install/update
iTunes was not installed correctly, installer has insufficient privileges
Mobile device service missing, Error 2, Error 126, Error 1305, etc
iTunes could not back up/restore iPhone because it was corrupt or not compatible
iTunes.dll is missing
iTunes has stopped working
Error 2, Error 13, Error 56, Error 1002, Error 3194, Error 4037, etc
Following topics will be covered in this post:
TunesFix Features
Plans & Pricing / Free Download / Buy
TunesFix Features
Following are some of the features of TunesFix which make it the best iTunes repair tool:
TunesFix auto-detects iTunes issues.
TunesFix can fix 100+ iTunes errors and issues, as some of them have been mentioned above.
TunesFix optimizes and boost you computer by clearing iTunes.
You can repair your iTunes in just one click.
TunesFix can remove iTunes media, old backups, cache, cookies, logs, iOS update files, junk, etc, in one place.
Its Deep Clean feature not only clears iTunes data, but also invisible iOS backups made by third-party software or tools.
It is 100% secure, your privacy is protected.
It offers free trial so that that you can preview before purchase. Once you purchase it provides free lifetime updates. It also offers 30-day money back guarantee as well.
Plans & Pricing
The iTunes repair tool TunesFix offers two incredible Plans, one subscription-based plan and one one-time purchase plan. The one-time purchase plan is the most popular one. It also offers Business plan as well. The Business plan is for all those who want to purchase the iTunes Repair Tool for more than 5 PCs or Users.
1-Year Plan
In the 1-Year plan license will be automatically renewed in a year. You can cancel it at any time. It sends you the notification email before the renewal date. It costs only $14.95. This plan is for only PC.
Lifetime Plan
Lifetime plan is one-time purchase plan. This plan is for 2 PCs to 5 PCs and costs only $29.95.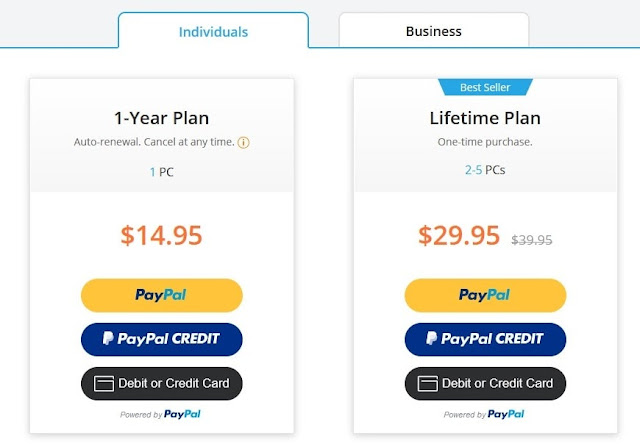 Conclusion
The TunesFix is an incredible easy-to-use professional iTunes repair tool. Repair iTunes without losing your important data and get rid of all iTunes errors and issues.
If you like this post then don't forget to share with other people. Share your feedback in the comments section below.
Also Read