Blogger
How To Upload New Theme In Blogger – Step By Step
Do you want to learn how to upload a new theme in Blogger? You're in the right place. In this tutorial we will guide you step-by-step on how to upload a new theme in Blogger.
The Blogger theme file is created in an XML file. The XML stands for Extensible Markup Language that defines set of rules for encoding documents in a format which is readable for both machines and algorithms. XML Tags are used to identify, store and organize the data.
RELATED
Follow these steps to upload a new theme in Blogger.
Step 1:
Login to your Blogger account.
From your Sidebar click "Theme".
Click the "Downward Arrow" of Customize button to expand the options.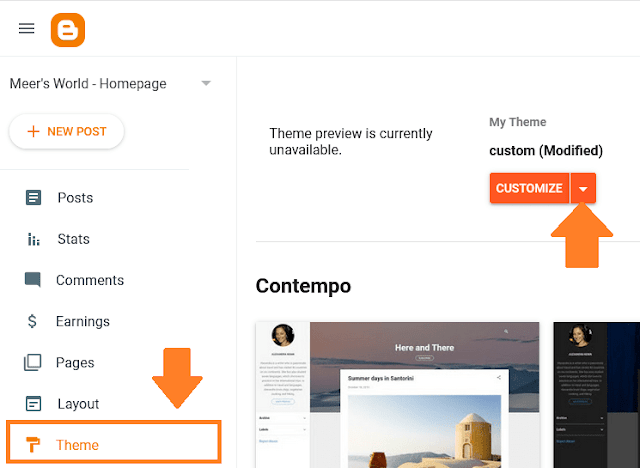 Step 2:
Click the "Restore" option to upload the theme. If you want to take the backup of your theme you can click the Backup option. It will download your theme in XML file.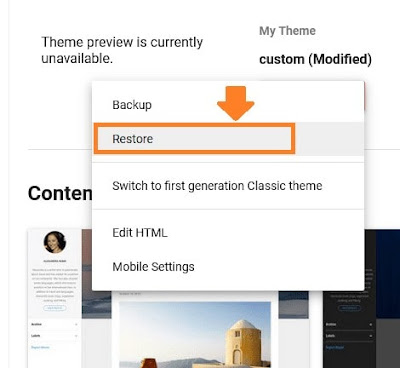 Step 3:
Click UPLOAD.
Choose the theme file from your computer. It will be similar to this format "your_file_name.xml".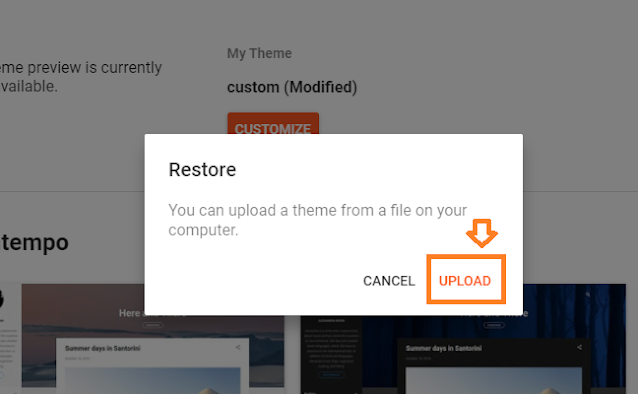 If you like this post then don't forget to share with other people. Share your feedback in the comments section below. Get access to all the Blogger Tutorials.