Do you want to change your age or date of birth on Tumblr? You're in the right place.
In this post, I will guide you on whether you can change your date of birth on Tumblr or not, and How to change or update your date of birth on Tumblr from Account Settings.
Who Can Change/Update Age or Date of Birth on Tumblr?
People who have created Tumblr accounts in 2011 and before can update thier date of birth because during that time you had to provide only your Date of Birth and Month, not the Date of Year.
People who were asked to provide only Date of Year during the sign up for Tumblr, can update/add Date of Birth and Date of Month.
Except above two cases you cannot change or update date of birth on Tumblr. That's why during the signup provide the real date of birth. Tumblr can terminate your account if you provide wrong/fake information.
How to Change or Update Age on Tumblr
If you're eligible to change or update the date of birth on Tumblr you can do it from Account settings.
Go to your Tumblr Dashboard and click on the Settings from the sidebar.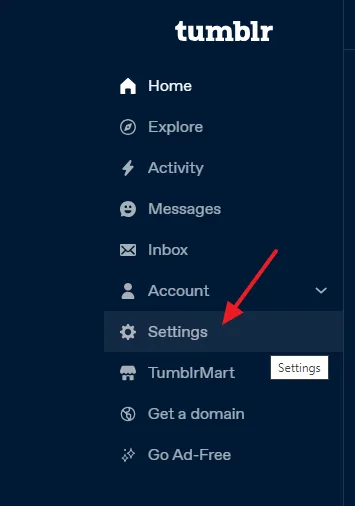 Click on the Account tab from the Right Sidebar.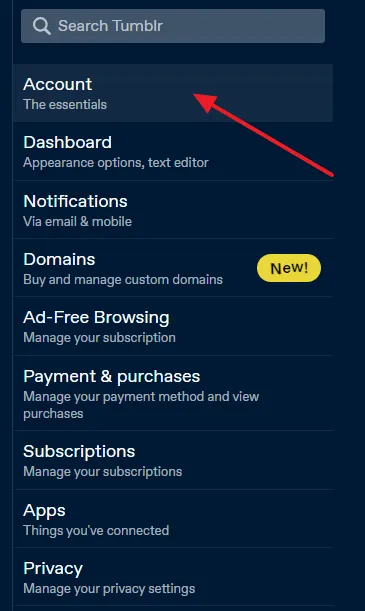 Scroll-down to Birthday section. If you're eligible to change or update the date of birth you can see the Edit icon, and you might find an incomplete date of birth. Update your date of birth carefully because you can't do it again.
Below you can see that this user is not allowed to update or change the date of birth because he had provided full date of birth during the Tumblr signup.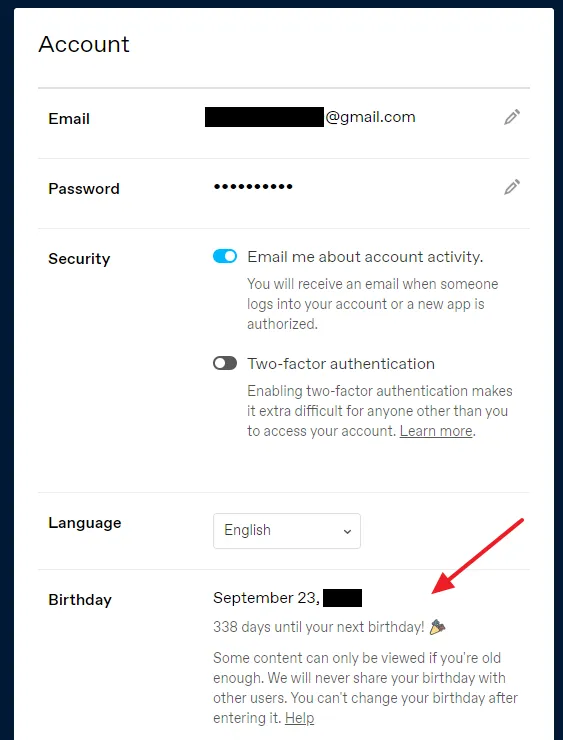 If you like this post then don't forget to share with other people. Share your feedback in the comments section below.
Also Read