iGTab, previously known as iGoogle Portal, is a web portal where you can create your own personalized homepage to get the updates of your favorite websites and stuff (news, weather, games, social media, etc) from across the web, all in one place.
RSS stands for Really Simple Syndication, is an XML file that contains the complete details about the published content of a website like posts, authors, comments, etc. Once you add the RSS Feed URL of a website on iGTab portal you will receive its latest updates.
In this tutorial we will guide you step-by-step on how to add the RSS Feed URLs of your favorite websites on iGTab portal to get the latest updates/feeds.
Note: iGTab is not affiliated with or operated by Google.
Following topics will be covered in this tutorial:
How to Add RSS Feed URL on iGTab Portal
iGTab Plans
RELATED
01. Add RSS Feed URL on iGTab Portal
Follow the steps to add RSS Feed URL on iGTab portal: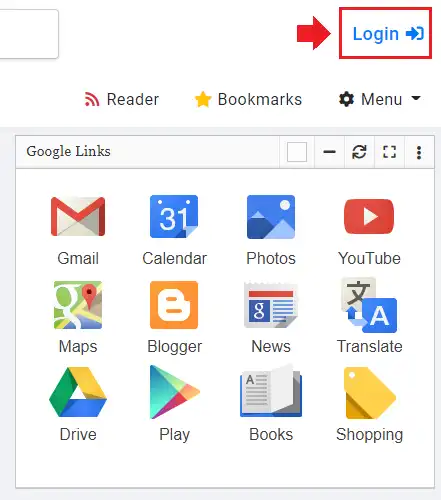 You have 3 options here (1) Register (2) Login with Google (Gmail) (3) Log in with Facebook.
Click Log in with Google button if you have a Gmail account.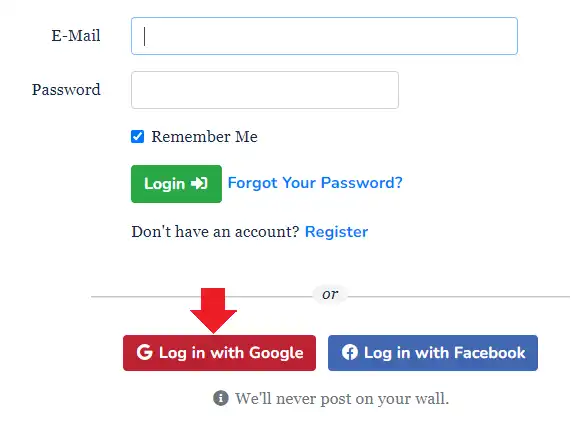 Click on your Gmail account.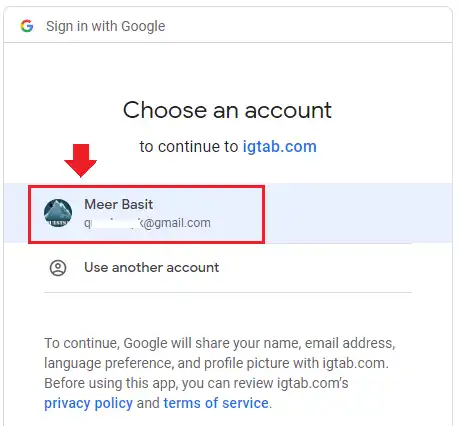 You have successfully logged-in to your iGTab account. Before you add your RSS Feed URLs, create a separate personal page called Tab. After creating a Tab you can add RSS Feed URLs in it.
Go to top-left corner of your account and click Home dropdown list to expand the options.
Click + Add Tab option.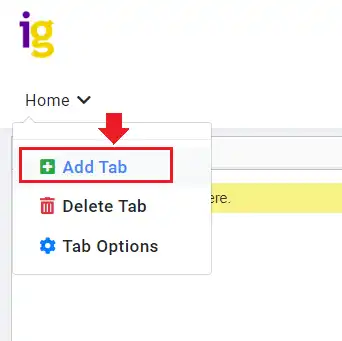 Enter a relevant Tab Name. For example, here we have named it Sports.
Choose a Tab Layout (Two Column, Three Column, etc).
Click the + Add Tab button.
Note: The default plan is Free Plan. It allows you to create only 1 Tab. If you purchase Premium Plan you can add unlimited Tabs.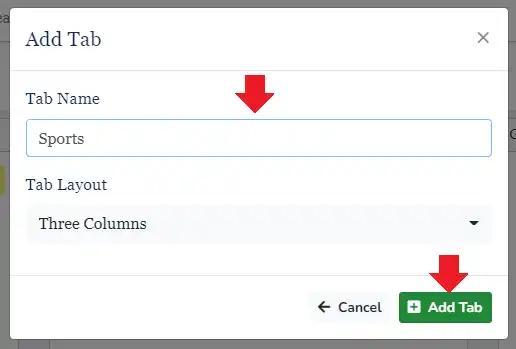 Since you have created a Tab, now click the Add RSS Feed button to add the RSS Feed URL. You can also add the RSS Feed URL from Menu settings.

Enter the RSS feed URL of your desired website or website category. If you don't know the RSS Feed URL, simply enter the URL of the website.
You can find RSS Feed URL of a website by visiting it. Mostly it is located in Footer or Top of the page. Large News & Magazine blogs create separate RSS Feed URLs for each each category, so that people can get only their desired content updates, as shown in the next step.
After adding the URL click the Add Feed button.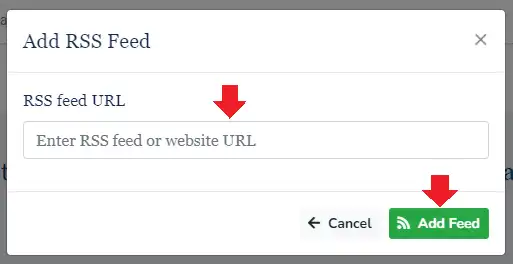 Below is the RSS Feed page of famous cricket website Cricinfo. It has created a separate RSS Feed URLs for different categories, scorecards, players, etc.
Here will copy the RSS Feed URL of the world's best cricket player Babar Azam.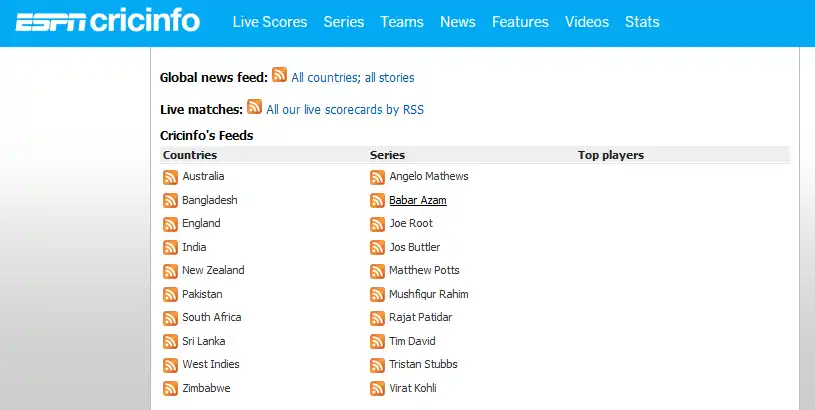 We have added the RSS Feed URL of Babar Azam here. Remember that format of RSS Feed URLs could be different. For example, Meer's World RSS Feed URL (http://feeds.feedburner.com/meersworld_feed) is created on Google FeedBurner, which is different from the Cricinfo's RSS Feed URLs.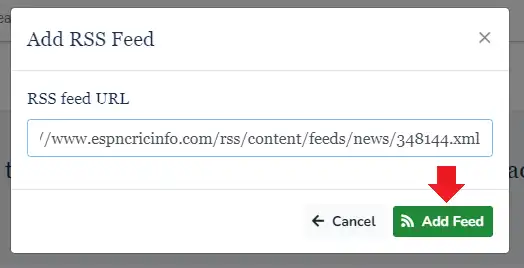 Here you can see that latest updates/stories/news of Babar Azam from Cricinfo have been automatically loaded in the Sports Tab's first column.
You can add more RSS Feed URLs from other websites or same website in your Tab, as shown in the next step.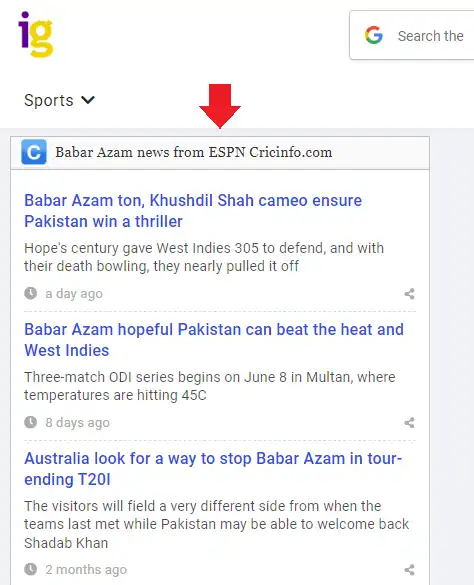 Click the Menu settings, located at your top-right corner.
From the list click Add RSS feed URL option.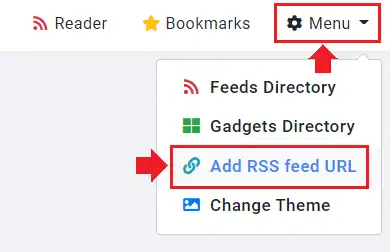 Here we added the RSS Feed URL of another cricketer Jos Butler.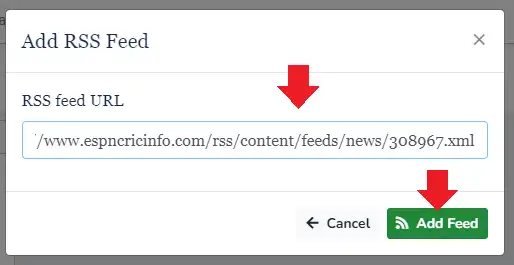 You can see that now there are two columns in Sports Tab. If you wish you can also drag and drop these gadgets within the Tab.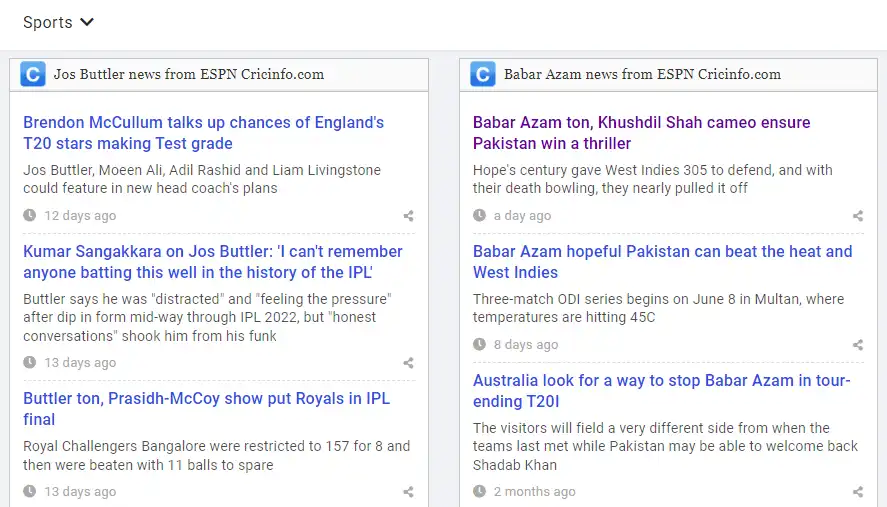 02. iGTab Plans
iGTab offers two plans (1) Free Plan (2) Premium Plan.
With Free Plan you can get:
1 Tab
15 Gadgets
Sponsored Ads
The Premium Plan offers following features:
Unlimited Tabs
Unlimited Gadgets
Feed Reader
Bookmarks Manager
No Sponsored Ads
Premium Support
Support the Developer
Follow the steps to purchase Premium Plan:
Expand the Account/Profile options, located at your top-right corner.
Click the Premium option.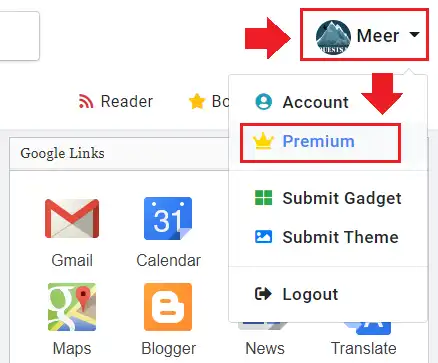 Here you can see the two plans of iGTab. There is no cost for Free Plan whereas Premium Plan cost is $9.99 USD per year, which is very much affordable.
In order to Subscribe Premium Plan scroll down to Add Payment Method.
Enter your Credit or Debit Card information.
Click Save Payment Method.
Follow the next steps to complete the transaction.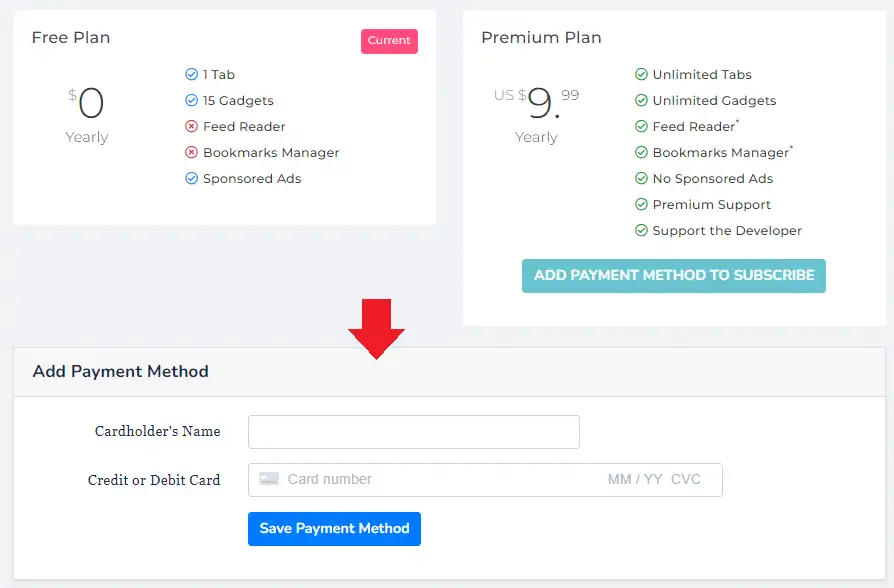 If you like this post then don't forget to share with other people. Share your feedback in the comments section below.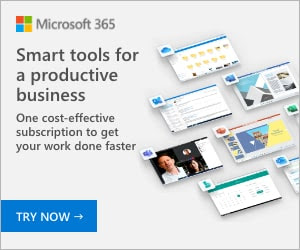 Also Read