Whether you're a learner, blogger, or business owner, coming up with new ideas for content can be difficult. It is easier to find when you copy content from other sources; it's essential to create your own.
Being a writer isn't always a walk in the park. If this were the situation, then everybody would be a published author. There are moments when even the most accomplished writers struggle to generate new material.
However, if you follow the described tips, you should have no trouble creating material that you can be pleased to call your own.
Below are some suggestions on making sure that your writing is original while also ensuring that it doesn't feel too repetitive or boring. Let's get started!
What is Plagiarism?
Plagiarism is the exercise of presenting another person's words or ideas as your own. Copying a few phrases or even an entire document without mentioning the source is also considered plagiarism.
Sometimes people knowingly plagiarize someone else works. However, plagiarism can also happen unintentionally. Whatever the case, maybe it is harmful to your website.
Why Is Plagiarism-Free Material Important?
Google and other search engines despise copied information. A website containing plagiarized material will never get a better search engine ranking or garner a bigger audience.
Search engine rankings cannot be guaranteed, no matter how much time and money you put into them.
Moreover, you'll also see a rise in your website's bounce rate since your viewers will depart after reading the tedious and repetitive material.
Your guest post will suffer due to any or all of these problems. A visitor who leaves your blog will never return to it again. Because of the reasons above, plagiarism-free material is critical.
The impact of plagiarism on your website's SEO
Plagiarism is frequently seen as a disease for the health of your article. Thus, if you want to flourish in your internet company, you must keep it at bay.
Taking somebody else's work and claiming it as your own is a kind of theft. Even if we don't have any criminal penalties for this, it's still illegal. Plagiarized material hurts search engine optimization (SEO).
Because of this, Google will think your material is of poor quality and hence not worthy of being shown in search results; therefore, it will penalize your page.
5 Easy Ways to Create Plagiarism-Free Content
Content plagiarism is a common problem in academia, journalism, and other industries. It can be difficult to avoid while writing content. But there are easy ways to ensure your content is always plagiarism-free.
01. Paraphrasing Method
It is a more fluent approach to expressing a concept you borrowed from somewhere else and incorporated into your writing.
Paraphrasing is also known as synonym substitution, which means replacing a word with another word or group of words with a similar meaning that more accurately represents the original text's meaning.
Plagiarism is rampant in the content industry. One of the best methods to avoid plagiarism is to paraphrase your content.
Paraphrasing can be done manually, and you can also use an online paraphrasing tool for this purpose. In comparison, manual paraphrasing is tedious because you must check the whole sentence structure and retain its meaning.
You can use free paraphrasing tool to take care of repetitive content. It will allow you to focus more on the in-depth information in your text. There are many tools like router me that can help you with this process.

Another one of the best paraphrasing tools is Jarvis.ai. It helps in the creation of content that is free of plagiarism.
02. Convey Your Concept.
Think about what you have to say about the topic rather than just repeating it. Think about what you can bring to the table in your writing that no one else can.
To prevent plagiarizing, remember to follow this tip even if you're citing a source's ideas or words to make your point.
03. Add Reference and Citations.
Don't forget to identify the source of any quotes or phrases you use in your article. To prevent plagiarism, it is needed to add an in-text reference to identify the original author.
In addition, provide a bibliography after the post so that readers may learn more about the source material. It will lead the reader to the genuine source of the article.
If you want to include citations in your article, be sure to follow the proper reference style manual's guidelines for citing sources.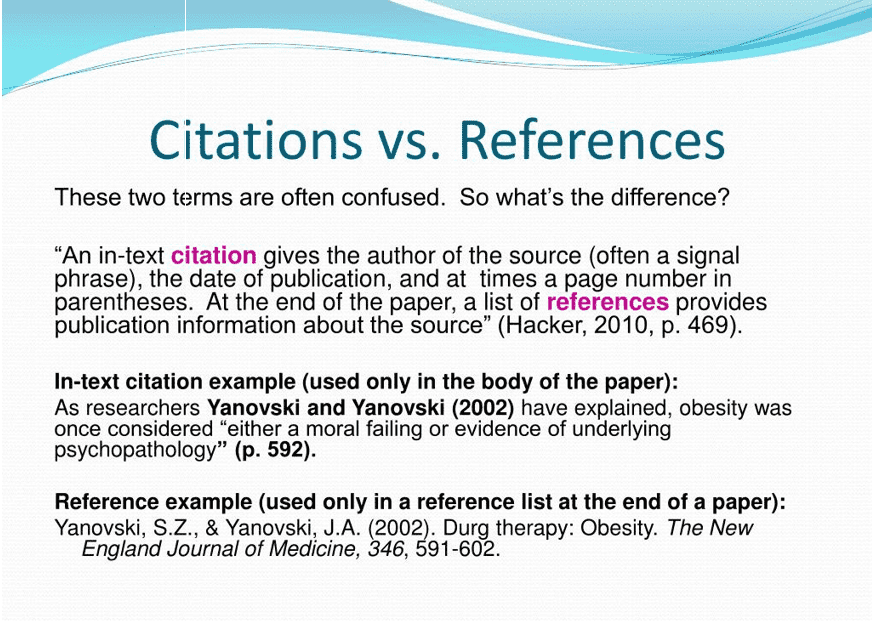 04. Check For Plagiarism Using Online Resources. 
Using a plagiarism checker is a good idea once you've written a blog article. Several free plagiarism-checking software available online might assist you in your endeavor.
You are free to choose any of these options depending on your wants and needs. You may use free plagiarism detecting programs to improve your results.
To use a duplicate checker, you must enter the content you want to verify. You may also upload a file directly from your computer to the website.
Afterward, the technology will evaluate your content against trillions of other previously released blogs and articles.
It will show the proportion of matched and unique materials when the procedure is complete.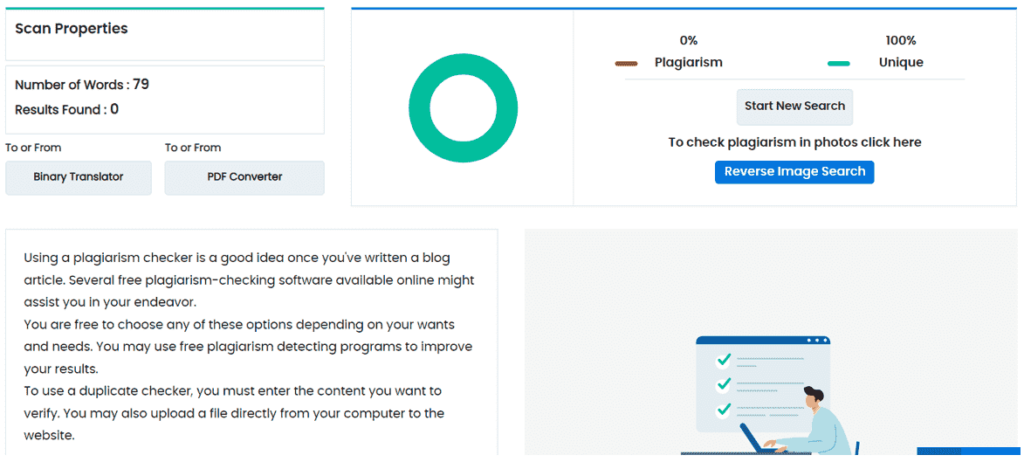 05. Research Thoroughly
As the saying goes, one who reads well becomes one who writes well. This is true at all times since the more you know, the more secure you feel in your writing.
This means that if you want your efforts to be practical, you must do research regularly. It's common for high-quality material to address the issue comprehensively, including all facets of life.
Writing in your own words is a sure sign of a thorough investigation. Because you have an extensive vocabulary, you can begin a discussion or make a convincing argument.
Is There a Reason Why Some Individuals Resort To Plagiarizing Content?
Most people are aware of the dangers of copying someone else's work. Not only is it snatching the original material, but it is also a significant deception for the viewers.
Plagiarized work happens for the reasons listed below:
Not Having Faith in Oneself
Writers who lack confidence in their abilities may plagiarize articles from other websites.
Time Management
Plagiarism is often the result of inefficient time management and a failure to concentrate on the task at hand. A person may feel lazy by increasing workload.
The authors may run out of time before finishing their work. As a result, they pass off someone else's work as their own without citing the actual source.
Lack of Willingness to Work Hard        
Generally, most authors have little interest in or motivation to accomplish the assigned assignment within the provided deadline.
They may believe that completing a large amount of work in a short period is worthless. Because of this, they choose to utilize other individuals' content without properly citing them.
Conclusion
The writer must ensure that the information they provide is free of plagiarism. It is vital to remember the above guidelines while writing material for a website to ensure that it is free of plagiarism.
An entire blog may suffer from a single blog post or article that has been copied. Search engine results pages (SERPs) also take this into account.
As a result, to draw in new readers, you should provide original, engaging, and valuable material.
If you like this post then don't forget to share with other people. Share your feedback in the comments section below.
Also Read