(Last Updated On: October 18, 2021)
From SEO point of view, one of the biggest mistakes bloggers and content creators make is that they upload images without compressing or optimizing them, as a result their website and blogs are ranked lower in search engines because large size images take long time to load particularly in smartphones. Optimizing an image means to compress or reduce the size of image.
With the increase usage of smartphones now search engine crawlers or robots like Google crawlers or robots give preference to those websites and blogs which are mobile-friendly. Optimized images greatly increases the speed of webpages that ultimately improves the overall performance and ranking of website.
Most of the SEO experts suggest to use the next-generation image formats like WebP, JPEG 2000 etc. These formats optimizes the image size without losing the quality, but the problem is that most of the popular blogging platforms like Blogger, WordPress do not support the WebP or JPEG 2000 image formats.
So what should you do? Answer is, compress or optimize the JPEG and PNG images. Compression greatly reduces the size of images without losing the quality.
There are two ways you can compress images (1) Using the software (2) Compress online.
We suggest you that if you have internet, you don't really need to buy a software because you can compress images online free-of-cost within few seconds, without loosing the quality.
In this tutorial we will guide you step-by-step to how to compress/optimize the JPEG & PNG images without losing the quality, online.
Though there are lot of image compression websites online, but the
Compress JPEG
&
Compress PNG
are the best. You won't see a minor loss in the quality, but you will see a great decrease in the size of image even up to 75% decrease without losing the quality at all. You can compare the original image with the optimized image. You can optimize PDF files and SVG files as well.
Go to Compress JPEG.
Click UPLOAD FILES or Drag & drop your images.
At a time you can upload 20 images together.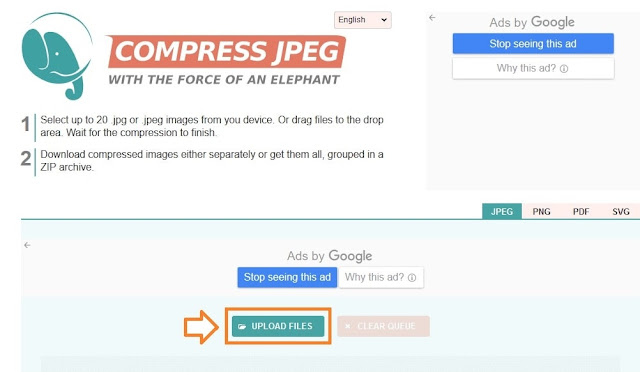 It will compress your image or images. We uploaded a JPEG image. You can see that it has decreased the size of image by 43%. We will show you in the next step that how much size is decreased.
You can download the images individually by clicking DOWNLOAD or at once in a ZIP file by clicking DOWNLOAD ALL.
In order to compress PNG images go to Compress PNG. You can go to Compress PNG from Compress JPEG as well, there is link available.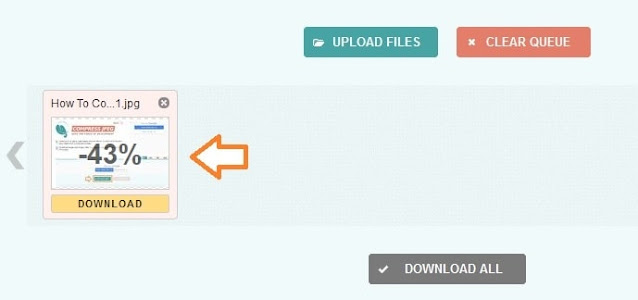 We uploaded a JPEG file which had size 89.4 KB. Compress JPEG decreased it size by 43%.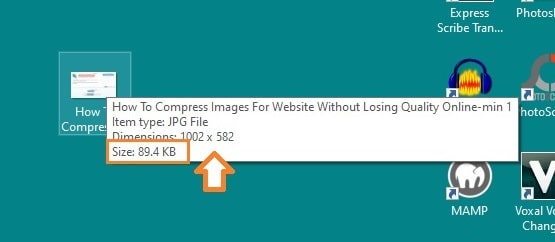 You can see that the new size is 50.9 KB. You can upload the images for testing the quality.
If you are serious about your website never ignore image optimization because search engines give heavy weightage to web pages with optimized images.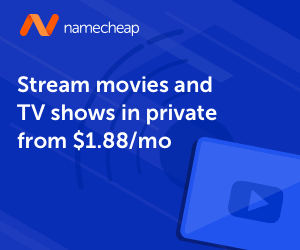 If you like this post then don't forget to share with other people. Share your feedback in the comments section below.
Also Read: