Blogger
How To Change The Size Of Google Adsense Ads On Blogger
Google AdSense is a free online earning program that pays you a certain amount of money for every genuine click depending on the location and CPC(Cost-Per-Click) of keywords. Ad size and position have a important role in your AdSense earnings, and that's why people who want to monetize their blog with AdSense go for
AdSense Ready Themes
.
There are two types of Google Ads (2) Positioned Ads (2) Auto Ads. Positioned Ads are those ads that you add manually on the different positions of your blog such as Header, Sidebar, Footer, Between Posts, etc.
The Google AdSense inserts Auto Ads of various sizes & types, automatically into your articles and different positions of your blog, where it thinks appropriate.
Positioned Ads offers two types of banners (1) Responsive Ad Size (2) Fixed Ad Size. Responsive means AdSense automatically adjusts the size of the banner/ad in the given position.
Google AdSense always recommends to use Responsive ad size. There are two reasons (1) Responsive Ads increase your AdSense revenue (2) They don't make your website and pages slow. The Fixed Ads take time to load which makes your website slow. Website visitors don't like slow websites. Slow loading also effects the SEO of website.
In this tutorial we will guide you step-by-step to how to change the AdSense Ad size on Blogger. If you have a WordPress blog you can change the ad size from Google AdSense.
Follow the steps to change the size of AdSense ads on Blogger:
Step 1:
Go to Blogger's Dashboard.
Click Layout.
Click the Edit Symbol(pencil) to change the size of your Google Adsense ad.

Step 2:
Click the dropdown menu under Format. By default AdSense sets Responsive Ad size. You can see the different formats and sizes of ads.
Select the ad size of your choice.
Click Save.
Once you Save, click the Edit icon of the ad unit again to preview the size of your ad.
Open you blog/website to see the changes. Often you need to refresh your website twice or thrice to see the changes.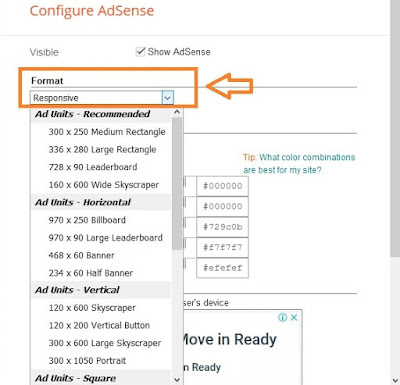 Get access to all the Blogger Tutorials.
If you like this post then don't forget to share with other people. Share your feedback in the comments section below.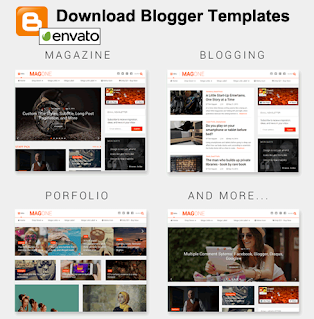 Recommended Posts