(Last Updated On: October 18, 2021)
Are you looking for the expert professional Magento developers for setting up a fully SEO optimized Magento store? You are in the right place. We have handpicked the top 5 Magento experts on Fiverr by considering experience, skill level, orders done, client reviews, Fiverr level etc. Your e-commerce store will be designed exactly the way you visualize it.
There are lot of other e-commerce platforms like Shopify, WooCommerce, Squarespace, Big Cartel etc, but Magento store setup is a complex process when compared to other e-commerce platforms like the use of many extensions can clash with the design process in most places, so it is very, very important to setup a Magento store or customize Magento website with Magento experts only. Your website visitor will have a smooth shopping experience across all pages!
Our handpicked Magento expert developers have vast experience and exposure. They can work on any Magento version whether it is Magento 1 or Magento 2. They can setup your Magento store, they can customize your design, they can develop, install and customize Magento themes, they can develop extensions, they can configure shipping & payment gateways, they can fix issues and they can do much more…
Here is the list of our top 5 professional Magento developers with brief profile reviews. Remember that they have not been ranked, just listed randomly.
1. Ankita
Ankita is a certified Magento developer. She has got more than 10 years of experience. She develops a fully Magento e-commerce website shop.
Some of her services are: Magento installation with Theme & Cron job setup, Magento and Magento 2 Development, Bug fixes, SEO, import/export product, Custom work, Basic settings, Logo, Site info, Email Template improvement, Featured, New, Related Products and Relevant sections, Shipping configuration, Payment Gateway Configuration, Performance basic optimization and many more..
2. Young Einstein
Young Einstein is part of a team that do e-commerce development. They have more than 5 years of experience in Magento development. They are having a vast experience in eCommerce along with popular CMS as Prestashop, WordPress, Magento, Opencart and Joomla.
Some of their services are: Magento development, Customization, Design customization, Responsive Design, Theme and module creation, Module customization, Payment gateway setup, Magento installation and many more…
3.  Utpal Manna
Utpal Manna is an expert Magento developer with more than 6 years of experience. He develops, customize and maintains Magento website. He primary focuses on protecting his client's stores with continuous monitoring and site improvements.
Some of his services are: Magento 2 theme development and customization, Magento store update or migration from ver 1.9.x to 2.3.x, Payment gateway, Shipping method integration, Magento bugs and errors fixing, Magento extensions installation and configuration, Magento 2 website optimization and maintenance, On-page SEO for Magento 2 store, Products upload from Magento ver 1.9.x to ver 2.x.x,  Bulk Products/Categories Import/Export via .csv, excel file, Online Marketplace set up in Magento 2 and many more..
4. Yogesh Khasturi
Yogesh Khasturi is an expert Magento developer with more than 5 years of experience. Yogesh has made 90+ Professional Magento 2 websites and custom extensions.
Some of his services are: Magento 2 website development, Magento 2 Custom Extensions/Module & Theme Development from Scratch, Magento 2 Extensions/Module & Theme Customization, Install and configure payment gateways and shipping methods, E-commerce solution, B2B Marketplace, Multi-vendor marketplace and many more..
5. Alcax Solutions
Alcax Solutions is a certified software development company. They have a team of 150+ developers and have more than 15 years of experience in building e-commerce stores and websites for more than 1500 clients across the world.
Some of its services are: Magento 2 store setup, Installation and configuration, Custom Magento 2 development, Magento 2 maintenance, Support & migration, Integrating payment gateways & shipping methods, Multi-Store development and many more…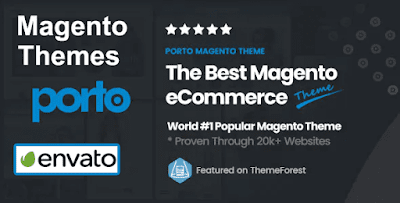 Conclusion
So these were our top 5 expert professional Magento developers. Now which one you pick! it is up to your budget, time & requirements. We are very confident that our handpicked expert Magento developers will never disappoint you.
If you like this post then don't forget to share with people. Share your feedback in the comments section below.