Are you looking for the most beautiful, interesting, and unique places to visit around the world? You are in the right place. I have picked one of the most interesting and unique places to visit which you would have never explored or visited before.
Earth is so large that there are millions of beautiful and amazing places. Some of them are very popular but majority are unexplored and people have very less knowledge about them. For example, there are places like Eiffel Tower, Golden Gate Bridge, Taj Mahal, Great Wall of China, etc, which are very popular and everyone knows about them. Millions of visitors visit these places throughout the year.
If you have heard enough of these popular places and want to explore new places and new landscapes, I bet my recommended places are worth visiting and will take your excitement and traveling experience to the next level.
These places offer all type of attractions to visitors like hiking, trekking, swimming, beaches, rafting, scuba diving, ancient architectures, forts, temples, lakes, forest, mountains, festivals, and many more..
01. Gilgit-Baltistan, Pakistan
Gilgit-Baltistan is located at extreme north of Pakistan, land of world's three greatest mountain ranges i.e. Karakorum Range, Himalayas Range, & Hindukush Range. Gilgit-Baltistan is arguably one of the most beautiful and diverse regions in the world.
There are lakes, glaciers, streams, fountains, mountains, forests, meadows, small desert, mesmerizing rivers, wooden bridges, natural tracks, historic forts, much more.
This region is not only famous for natural beauty & diverse culture, but also for wildlife. Some of the rarest species like Snow Leopard, Doya Markhor, Ibex, Marcopolo Sheep, Himalayan Brown Bear, Trout, Chukar, Himalayan Lynx are found in Gilgit-Baltistan..
Some of the famous destinations are: Hunza valley, Passu Cones, Pak-China border, Nagar Valley, Gappa Valley to Naltar Valley trekking trail, Naltar Valley, Naltar Lakes, Ghizer Valley, Skardu, Satpara Lake Skardu, Shangrila Resort Skardu, K2 Basecamp, Deosai Plains, Deosai Lake, Astore Valley, Rama Valley, Rama Lake, Kala Pani, Minimurg Valley, Domail Valley, Gudai Valley, Fairy Meadows Chilas, and many more..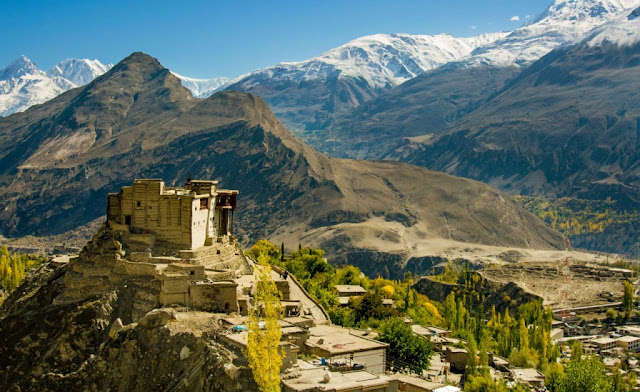 02. Tegenungan Waterfall, Indonesia
Tegenungan Waterfall is a beautiful waterfall in Bali, Indonesia. It is located at Tegenungan Kemenuh village in Gianyar Regency, North from the capital Denpasar. Tegenungan Waterfall is a very popular tourist destination in Indonesia. There are 168 stairs in the Tegenungan Waterfall. Morning is the ideal time to visit this place because you won't find crowd there.
This waterfall has a very beautiful view point. This place is at its best when there is hot and clean blue sky, but during monsoon this place could be dangerous. People are not allowed to swim because the rainy season makes the water brown. You can walk into the water until hip height, a short distance before it gets deeper. You can take a picture of standing in the water in front of the Tegenungan waterfall.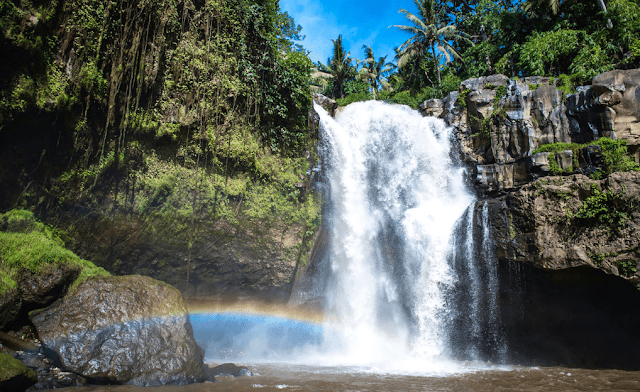 03. Lake Lugano, Switzerland
When it comes to natural beauty how it is possible that Switzerland could stay behind. Lake Lugano is a large glacial lake situated on the border between southern Switzerland and northern Italy.
Glacial lakes are typically formed at the foot of a glacier. When glaciers move and flow they cause soil erosion around them leaving grooves on the land. When glacier melts the water fills the hole and makes lake.
Lake Lugano is a very popular destination in Lugano. It is very beautiful and unique lake in the world. Its water is fresh and clean. Lugano lake is 48.7 square kilometers in size, 63% of which is in Switzerland and 37% in Italy.
You can rent a boat and enjoy its fantastic views. The lake is surrounded by beautiful green mountains which makes this landscape more special.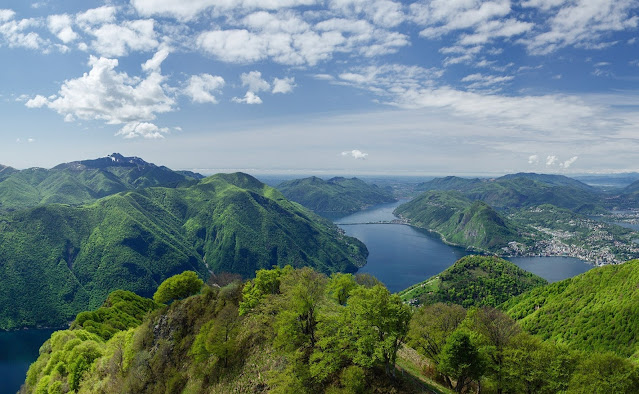 04. Semporna, Malaysia
Semporna is a beautiful town on the island of Borneo in the Malaysian state of Sabah. It is gateway to many other small islands. Semporna is one of the most beautiful places in Malaysia, but this state is notorious for pollution and garbage. Locals & tourists have polluted this region with trash and dirt. Local people are also lacking environment awareness.
You can enjoy variety of delicious & cheap fresh seafood here because most of the people work as fisherman. You can ride on boat and fascinate yourself with amazing colors of water and scenery.
Generally most of the visitors of this place suggest that sea water is not good for swimming because the houses near seaside and trash have polluted water, but if you are a scuba-diver than this place is ideal for you. People love to do scuba-diving and watching marine life here. The best time to visit this place is March to July.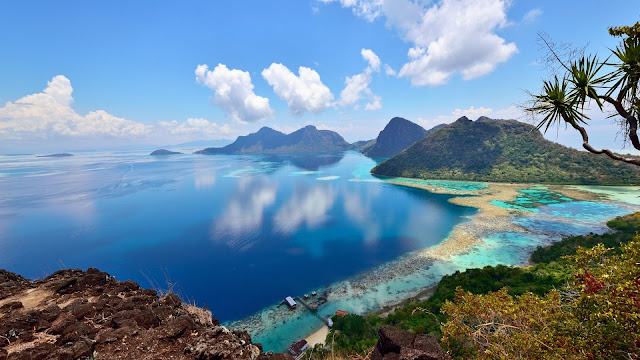 05. Dugi Otok, Croatia
Dugi Otok is long island located at Dalmatian coast, west of Zadar, Croatia. Its maximum length is 44.5KM. Dugi Otok is an extremely beautiful island with plenty of untouched natural beauty to enjoy, and has been one of the most attractive destination for sailors who come to visit the waters of Zadar.
This place is known for vineyards, orchards, crystal clear water, and the incredible Telascica Nature Park on the island's southern tip.
The side towards land is green and there are small settlements. The side towards sea is mostly steep, barren with small cliffs. There is a marine life like crabs, sea urchins, coral, sponges, and some wildlife as well like falcons, dolphins, etc.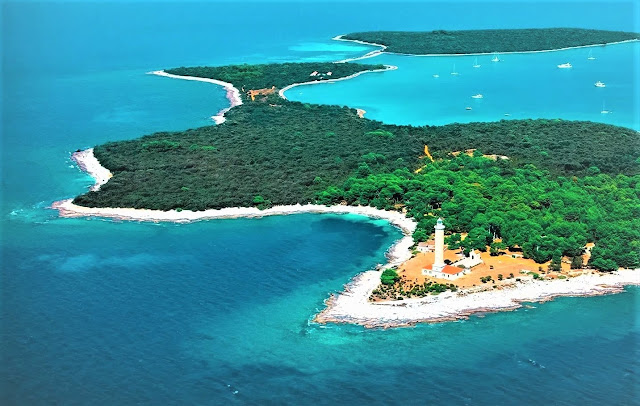 06. Willamette National Forest, United States
Willamette National Forest is a National forest located in the state of Oregon, United States. This beautiful National Forest stretches for 110 miles along the western slopes of the Cascade Range in Western Oregon and it is home to eight wilderness including the famous Three Sisters Wilderness and Mt. Jefferson Wilderness. It is one of the most unique & beautiful places on planet earth.
The diverse landscape of cascading streams, greenery, stunning mountains, narrow canyons, wooded slopes, eye-catching lakes surrounded with snowy mountains could take you to world of dreams. This place offers wonderful hiking trails, waterfalls, wildflowers, mountain biking trails, boating, swimming and much more to tourists.
The old McKenzie highway provides the most eye-catching views coming down the West side of the mountain from the Dee-Wright Observatory.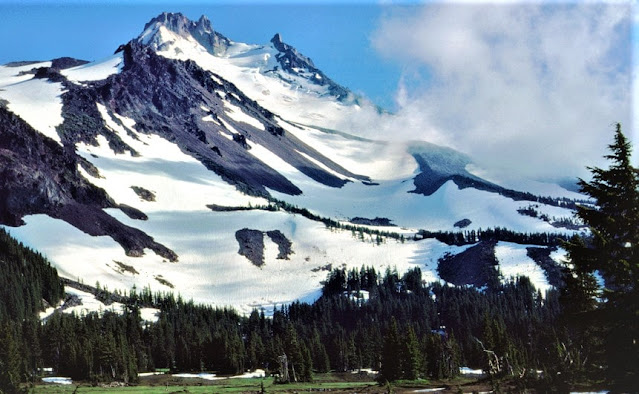 07. Antrim, Ireland
Antrim is a town in the province of Ulster, Northern Ireland. It is located in the valley of the Six Mile water stream. Antrim is one of the most beautiful places in Ireland famous for its greenery, stunning landscapes, cliffs, & sea water.
This place is most famous for Dunluce Castle. It is one of the most iconic monument in Ireland was originally built in 1500 by the McQuillans who came from Scotland in the 1200s as hired mercenaries, and built the castle around 200 years later.
Beside Dunluce Castle there are five other famous places in Antrim i.e. Giant's Causeway, Antrim Castle Gardens, The Dark Hedges, Glens of Antrim, & Carrick-a-Rede Rope Bridge.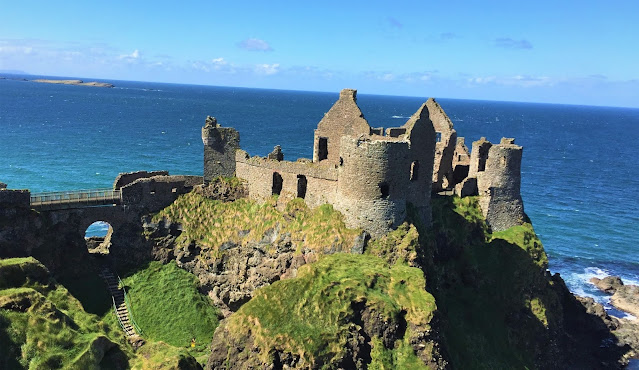 08. Rice Terraces, Philippine
The Rice Terraces are located in the remote areas of the Philippine Cordillera mountain range on the northern island of Luzon, Philippine archipelago. It was the first-ever property to be included in the cultural landscape category of the World Heritage List.
This property is 2000 years old and consists of five sites i.e. the Batad Rice Terraces, Bangaan Rice Terraces, Mayoyao Rice Terraces, Hungduan Rice Terraces and Nagacadan Rice Terraces.
These terraces are symbol of socio-cultural, economic, religious, and political environment. In other words it is a living cultural landscape of unmatched beauty. They serve as an example of sustainable agriculture with traditional techniques. The valley is surrounded by green mountains and there are variations in shades of green.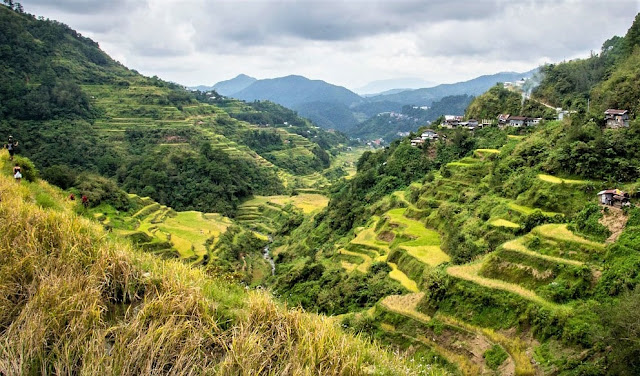 09. Banyuwangi, Indonesia
Banyuwangi is a regency located to the eastern tip of Java. It is one of most beautiful places in Indonesia. Banyuwangi offers many tourists attractions and festivals. Most of the beaches are untouched and clean, perfect places for fun and adventures like diving, snorkeling, and tanning.
This region contains one of Indonesia's largest volcanoes and craters which offer hiking opportunities for you.
You can attend different cultural, traditional and modern festivals and events. This region celebrates festivals and events throughout the year. One of the top tourist attractions are Alas Purwo National Park, Ijen Crater, Sukamade Beach, Jawatan Benculuk, Pulau Merah Beach, etc.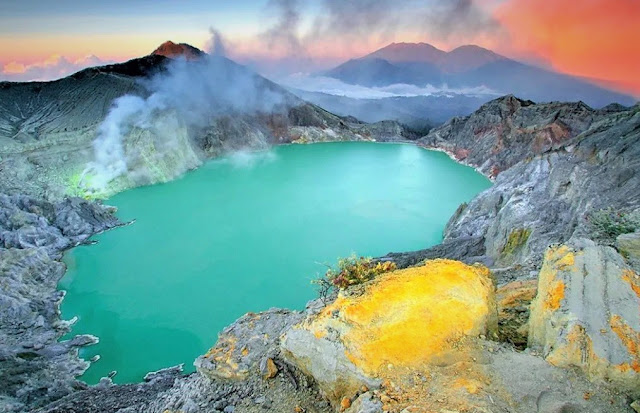 10. Wiltshire, England
Wiltshire is a county in southern England approximately 90 minutes from London. This place is famous for its natural beauty. Wiltshire is the example of typical medieval city and English country village.
It offers exciting attractions visitors like the world famous ancient monument Stonehenge, boating along the famous Avon and Kennet Canal, Wooded valley near the river Avon, 18th-century house in the Cathedral close etc.
Some other famous places to visit in Wiltshire are: Salisbury, Bradford on Avon, Avebury, Devizes, Marlborough High Street, Cricklade, Museum of the Great Western Railway, Lacock, Tithe Barn, Tisbury, Warminster, Malmsbury Abbey House Formal Gardens, Wilton House, Pewsey White Horse, and Castle Combe.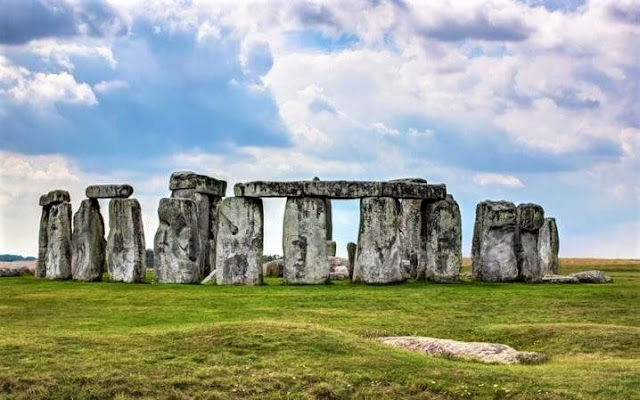 11. Paphos Lighthouse, Cyprus
Paphos Lighthouse is a very popular lighthouse on the island of Cyprus, near to the town of Paphos. It is considered as the Paphos city's most popular attraction built in the 1880s under British rule. Its light can be seen for 17 nautical miles, and consists of a long flash of white light every fifteen seconds. The Lighthouse has a single gallery and lantern.
Beside Paphos lighthouse, Paphos city could be the ideal holiday destination particularly for families seeking sunshine and relaxation. It also offers amazing diverse attractions for people who love archaeology, history, and culture.
Paphos city has about 27 beautiful beaches and 50km of coastline. Some of the popular beaches are: Blue Lagoon(best for swimming), Petra tou Romiou(best for lovers), Polis(best for relaxation) Coral Bay(best for families), and Lara Bay(best for watching wildlife).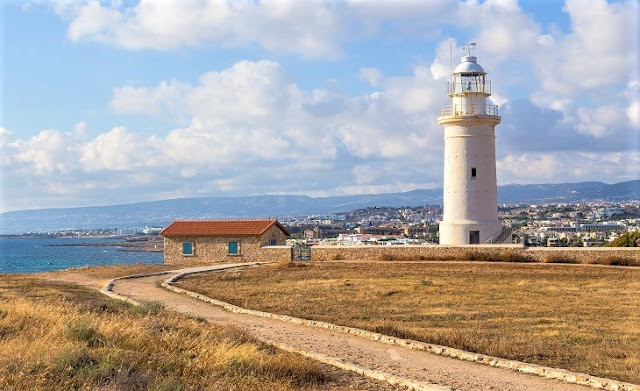 12. Coniston Water, England
Coniston Water is the third largest lake in the Lake District, England. It has length of 8.8 KM and maximum depth of 184 feet. It is one of the most beautiful places in Lake District.
If you want a beautiful area with places to walk, eat or relax then Coniston is a great place to stay. You can swim, paddle and sail in the calm water, ideal for water sports. Lake District is the largest National Park in England.
There are more than 50 places or attractions to visit in Lake District like Windermere Lake Cruises, Virgin Balloon Flight over the Lake District, Ullswater, Lake Windermere, Derwentwater, Train Journey along the Cumbrian Coast, Tarn Hows Sign Post at Brockhole Visitor Centre, Brockhole, Wastwater, Go Ape, Lakes Aquarium, Cartmel Racecourse, Grizedale Forest Park, Morecambe Bay Tidal Bore, Piel Island & Castle, and many more..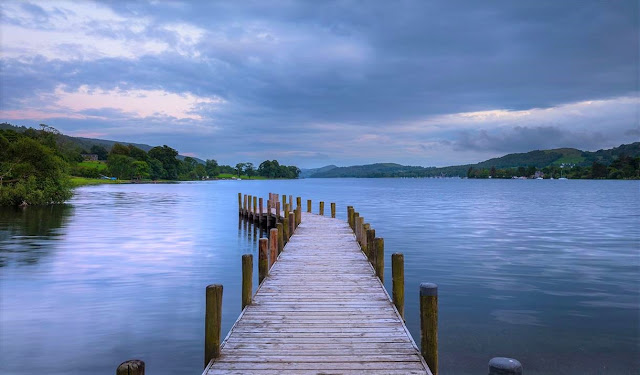 13. Uluru, Australia
Uluru is also called Ayers Rock is made of a large sandstone located at Uluru-Kata Tjuta National Park, Australia. It is thought that it started forming about some 550 million years ago. Its elevation is about 863 meters. Uluru is more like a land iceberg as its large mass is under the ground.
This rock is living cultural landscape which is a sacred for Yankunytjatjara and Pitjantjatjara people. Because of of its sanctity people are encouraged to not to climb this rock, but majority climb this rock with their families.
When the first rays of sunlight hits this rock it turns into a deep scarlet red against the orange-blue sky. Hundreds of thousands of people come to see magical phenomenon every year. A trip to Australia is considered incomplete without visit to Uluru.
This place is one of the best places for exploring galaxy of stars at night. You can take a helicopter flight to witness the spectacular view of Uluru. This place offers lot of attractions like watch field of light, skydive, ride a camel, wish upon a star, Restaurant Uluru, Heads Of Kata Tjuta, etc.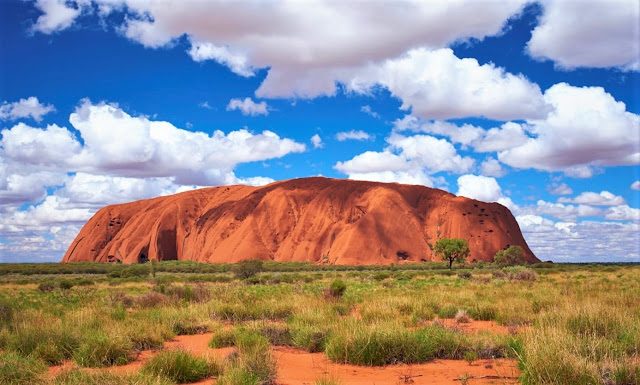 14. Nijō Castle, Japan
Nijō Castle is a castle without mountains, valleys and hills located at Kyoto, Japan built in 1603 as the Kyoto residence of Tokugawa Ieyasu, the first shogun of the Edo Period.
It can be divided into three areas i.e. the Honmaru(main circle of defense), the Ninomaru(secondary circle of defense) and some gardens that encircle the Honmaru and Ninomaru. The whole Honmaru and castle grounds are surrounded by stone walls and moats.
There are variety of cherry trees around the castle. The blooming season at Nijo Castle usually lasts from late March to end of April. Its grounds are also populated by maple, ginkgo and other trees which are worth visiting during November to witness autumn colors.
Visitors to Nijo Castle enter the castle grounds through a large gate in the east. Only special or high-ranked visitors are allowed to visit the Tokugawa's personal room whereas normal visitors can visit other rooms.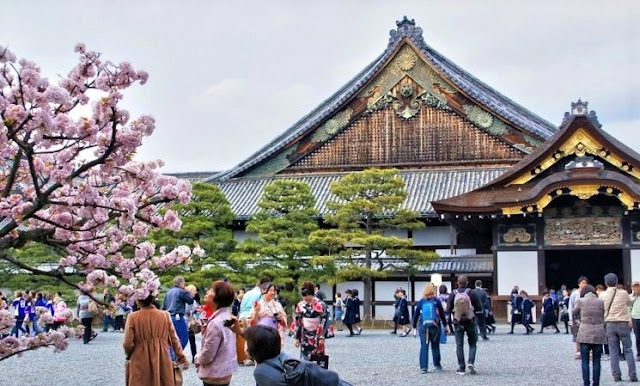 15. Le Morne Brabant, Mauritius
Le Morne Brabant is a peninsula located at the base of Morne Brabant Mountain, extreme southwestern tip of the Indian Ocean island of Mauritius. This incredibly stunning place is not only one of the most attractive destination for visitors, but has a historic perspective as well.
It is a symbol of the slaves' fight for freedom, their sacrifice, their suffering and how they ended their lives against slavery by jumping from the mountain.
It is largely surrounded by the breathtaking pastel shaded coastlines and crystalline waters. This place offers 3.5 KM hiking trail for adventurous people, which can last for 3 to 4 hours.
Beside hiking this place is famous as a surfing spot. The second part of the mountain is only accessible through authorized guides. At top of the hill you can find the place where escaped slaves used to be harbored.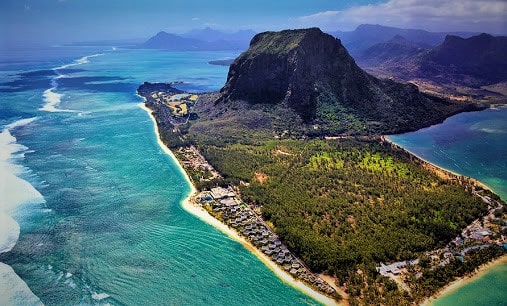 16. Castle Marvao, Portugal
Castle Marvao is a medieval castle located in Marvao, Alentejo Province, Portugal. Marvao Castle was started in 876 by an Islamic knight, which was later taken over by King Afonso I's Christian army in the 12th century. Its structure is made of Masonry stone, Limestone plaster, Granite, Quartzite, Schist, & Tile.
It is considered as Portugal's national medieval monument. You can witness an incredible panoramic view from the Donjon or Pousada de Santa Maria (inn).
Marvao offers different routes to explore walking or biking. The garden in front of the castle is worth watching, but the views across the village and landscape are the best part. There is nice seasonal outdoor pool and a river beach, so you can go for swimming. There is a place called Feira da Castanha in Marvao, which is one of the biggest tourist attractions particularly in November.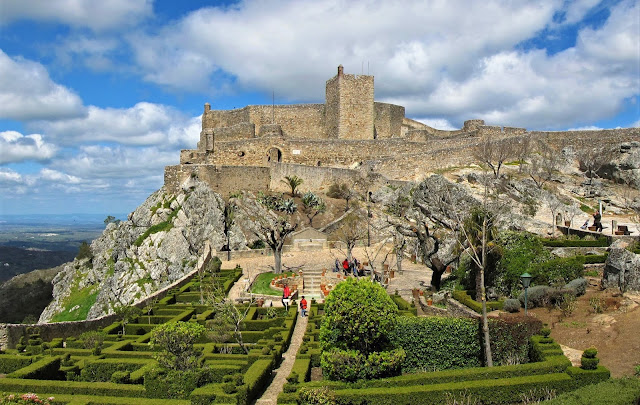 17. Morskie Oko Lake, Poland
The lake Morskie Oko also called Eye of the sea is the largest and one of the deepest lakes in Poland. It has a length of 862 meters and max-depth of 50.8 meters. Morskie Oko is one of the most beautiful lakes in the world surrounded by stunning mountains with trees & snow.
This place offers an amazing opportunity for hiking. The trail to reach lake is about 8 KM long and it takes about 2 and a half hours.
This lake offers lot of attractions as well like while going towards lake after an hour of walk there comes Wodogrzmoty Mickiewicza Waterfalls. At the end of the trail there is a big mountain hut where you can relax after hike.
There is also a 55 minutes of trail around the lake form where you can enjoy beautiful landscape and colors of lake. From Morskie Lake you can do 30 minutes hike to Czarny Staw Pod Rysami Lake from where you have an amazing view of Morskie Lake. This lake is also very deep and beautiful.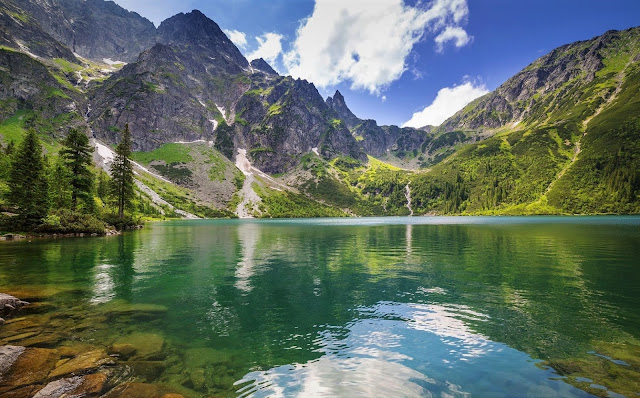 18. Hanoi, Vietnam
Hanoi is the capital city of Vietnam famous for its ancient rich culture and architecture. In past it has been a French-colonial city and that's why there is a French influence as well. It is well known for delicious cuisine, lively nightlife, silks and handicrafts, as well as a multi-cultural community. The best time to visit Hanoi is fall, from August to October.
This place offers lot of attractions for its visitors like Hanoi Opera House, Halong bay, Hoa Loa Prison, Ho Chi Minh Mausoleum, Military History Museum, Hoan Kiem Lake, Ngoc Son Temple, Flag Tower, Lotte Observation Deck, Presidential Palace, Imperial Citadel of Thang Long. You can also visit stunning Halong Bay from Hanoi. It is located about 180 km from Hanoi.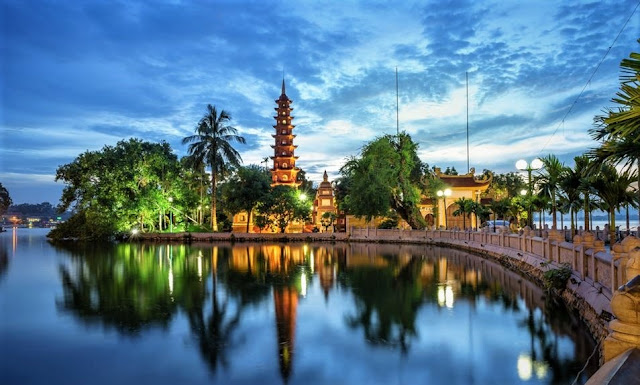 19. Saxony, Germany
Saxony is state in eastern Germany famous for Middle Ages palaces & castles, historic buildings and stunning landscapes and Elbe River views. Saxony was the first industrial center of Germany and also regarded as the land of inventors.
There are lot attractions to find in Saxony like Church of Our Lady, Zwinger, Semperoper opera house, Ore Mountains, Skiing, hiking, Christmas tree ornaments, traditional wood carvings, Leipzig,  Reichenbach tower, Renaissance Schönhof house, Saxon Switzerland park, Bastei bridge, Lilienstein table mountain, Schrammstein rocks, Königstein Fortress, Devil's Bridge, Pillnitz Castle, Ortenburg Castle, Alte Wasserkunst tower, St Peter's Cathedral, Old Masters Picture Gallery, and many more..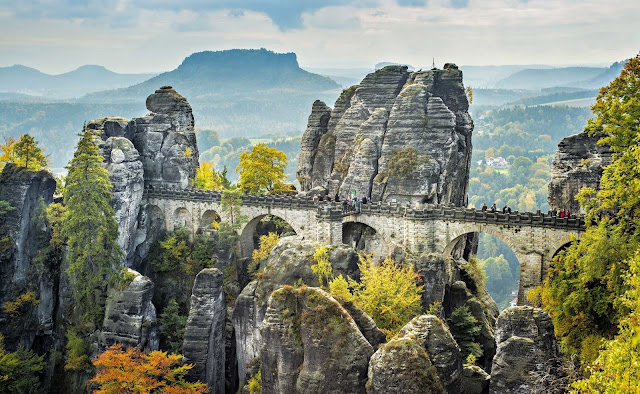 20. Phillip Island Nature Park, Australia
Phillip Island nature Park is a beautiful conservation park located in Victoria, Australia. It was created in 1996 for animal conservation and research. This park consists of wetlands, beaches, woodland, coastlines, wildlife sanctuaries and ecotourism attractions.
There are lot of attractions for visitors in Phillip Island Nature Park like Penguin Parade at Summerland beach, The Nobbies Boardwalk, The Antarctic Journey, The Koala Conservation Centre, Churchill Island, Phillip Island Wildlife Park, Cowes Beach, Pyramid Rock, Cape Woolamai Beach, Seal Rock, Forrest Caves, Flynns Beach, Rhyll Inlet State Wildlife Reserve, Ventnor Beach, Swan Lake Trail, Kitty Miller Bay, Woolamai Beach, YCW Beach, Berrys Beach, and many more..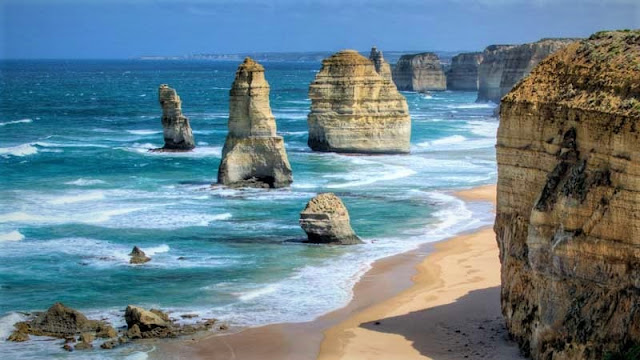 21. Sutjeska National Park
Sutjeska National Park is the oldest national park in Bosnia and Herzegovina established in 1962. It is one of the most diverse and beautiful national parks in the world.
It is considered as heaven for travelers and visitors because of the variety of attractions that this place offers to them. You can do hiking, biking, rafting and swimming and enjoy beauty of mountains, forests and lakes.
There are lot of attractions in Sutjeska National Park like Tjentište War Memorial, Maglic Mountain, Rafting Center Drina-Tara, Tjentište War Memorial, Rafting Camp Kalista, Rafting Center, Camp Tri Vodenice, Camp Grabm, and many more.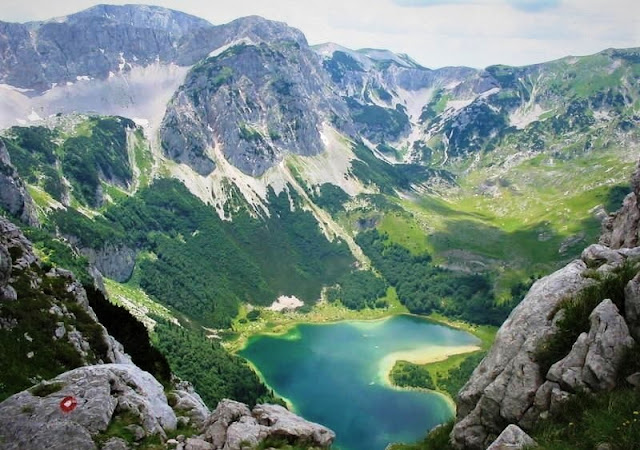 22. Chiang Mai, Thailand
Chiang Mai is a city in northern Thailand also called Rose of the North. It is most famous for its hundreds of ancient Buddhist temples. Beside ancient temples Chiang Mai offers amazing mountainous landscapes. There are unique museums, beautiful gardens, parks and particularly its nights are very special and fancy.
The most famous attraction in all of Chiang Mai is Doi Suthe. It is a mountain from which you can enjoy the whole view of city.
Some of other attractions are: Nimmanhaemin Road, San Kamphaeng Road, Doi Inthanon National Park, The Mae Ping River, Grand Canyon, Night Bazaar, Wat Phra Singh,  Ruins Of Wat Chedi Luang, Bai Orchid and Butterfly Farm, The Loi Krathong Festival, The San Kamphaeng Hot Springs, Songkran festival, Botanic Garden, Elephant Jungle Sanctuary Chiang Mai, and many more..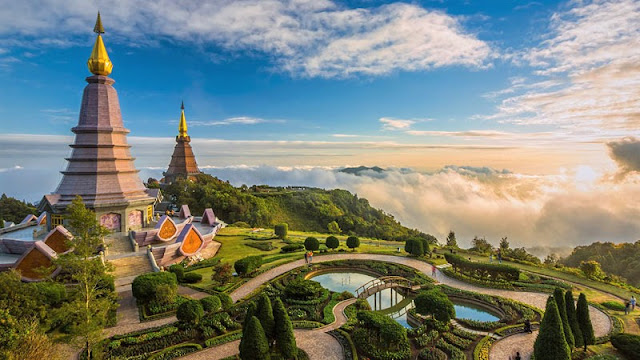 Conclusion
So above were one of the most unique and beautiful places to visit around the world. You must have liked these stunning destinations. If you like this post then don't forget to share with people. Share your feedback in the comments section below.