Are you looking for best and cheapest reselling hosting in Pakistan for your business? You are in the right place. Inspedium offers you the best reseller hosting in Pakistan with cheap rates, rocket fast servers, and 99.9% uptime guarantee.
Whether you are an IT company, freelancer or want to start your own reseller web hosting company without the infrastructure investment, Inspedium reseller hosting is ideal for you.
Inspedium is one of the pioneers in web hosting in Pakistan, providing reliable and fast hosting services since 1998. Clients satisfaction has always been the priority for Inspedium and that's why today one of the leading groups, brands and companies are associated with Inspedium.
It does not matter whether you are living in Karachi, Lahore, Rawalpindi, Islamabad, Multan, Gilgit or anywhere, you can avail the Inspedium hosting services from any part of Pakistan.
RELATED
Have a look on these amazing Namecheap Reseller Hosting Plans!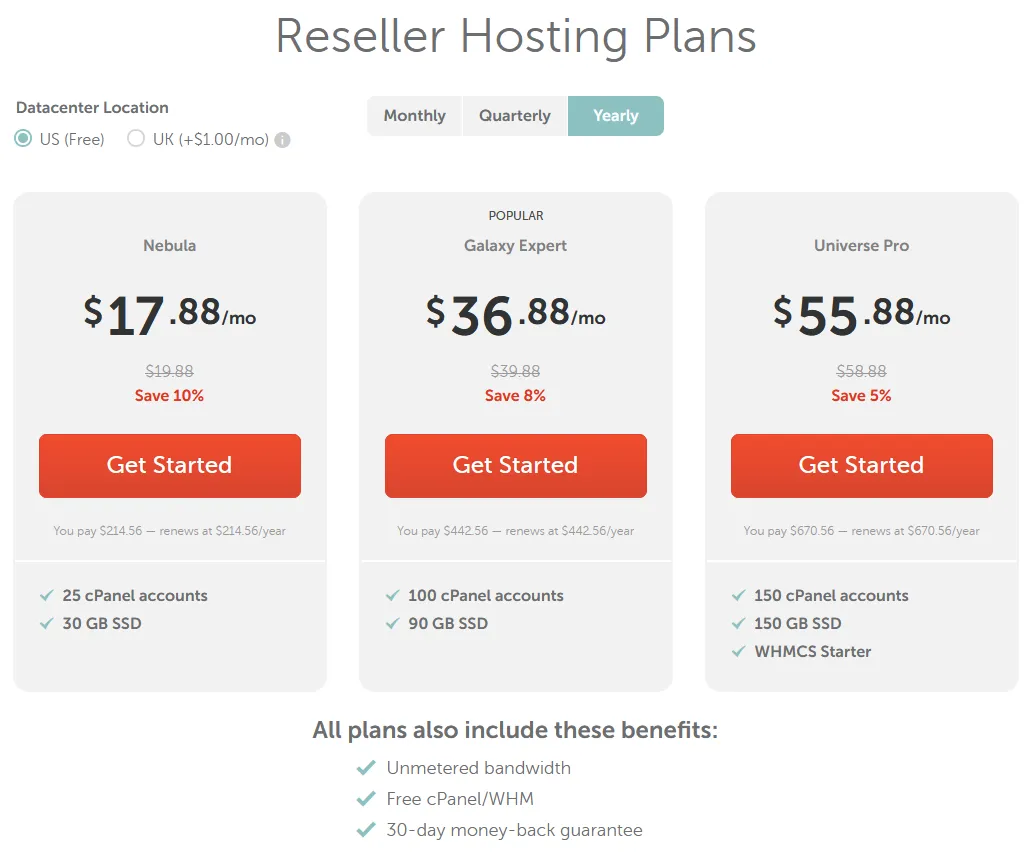 Features
You can host and manage unlimited websites using the WHM control panel. WHM (Web Host Manager) is also called reseller control panel. It provides administrative control over your dedicated server or VPS. It allows hosting provider to manage a customer account. You can easily manage all your clients and web hosting accounts using one WHM control panel
You can give full control to your clients over their web hosting account with user-friendly control panel. They can manage their own web and email accounts from their very own control panel. Your clients can install hundreds of  popular apps like WordPress, Joomla, etc.
Inspedium Reseller hosting offers free SSL certificates to its clients. SSL certificates enable website to move from HTTP to HTTPS, which is more secure and widely preferred.
You can offer unlimited number of web hosting accounts using your reseller account. You can host an unlimited number of domains, for as many clients as you want. The only limitation is the amount of web space and bandwidth available in your reseller hosting account. You can increase you web space and bandwidth.
Inspedium reseller hosting account are purely white-label, means your client won't know that you have purchased reseller hosting from Inspedium. Inspedium reseller hosting provides you your own nameservers and IP address which your clients share.
Inspedium reseller hosting provides free CDN access for all accounts. CDN stands for content delivery network. It is a system of distributed servers that deliver the web pages or content to users according to geographic location of the users. Inspedium reseller hosting provides automatic real-time scans for all files uploaded to their servers that helps to keep your clients websites protected from malware and viruses. Your clients can restore the previous versions of their websites, in case of mistakes.
Inspedium Reseller Hosting Plans
Below are the 4 plans of Inspedium reseller Hosting Plans and their features. If you decide to buy one of the plans, go to Inspedium Official Website and click on Reseller Hosting tab.
01. Reseller Startup
Rate: $8.99/month, Disk Space: 25GB, Data Transfer/Bandwidth: 75GB.
02. Reseller Basic
Rate: $11.99/month, Disk Space: 50GB, Data Transfer/Bandwidth: 150GB.
03. Reseller Economy
Rate: $15.99/month, Disk Space: 100GB, Data Transfer/Bandwidth: 300GB.
04. Reseller Business
Rate: $35.99/month, Disk Space: 300GB, Data Transfer/Bandwidth: 900GB.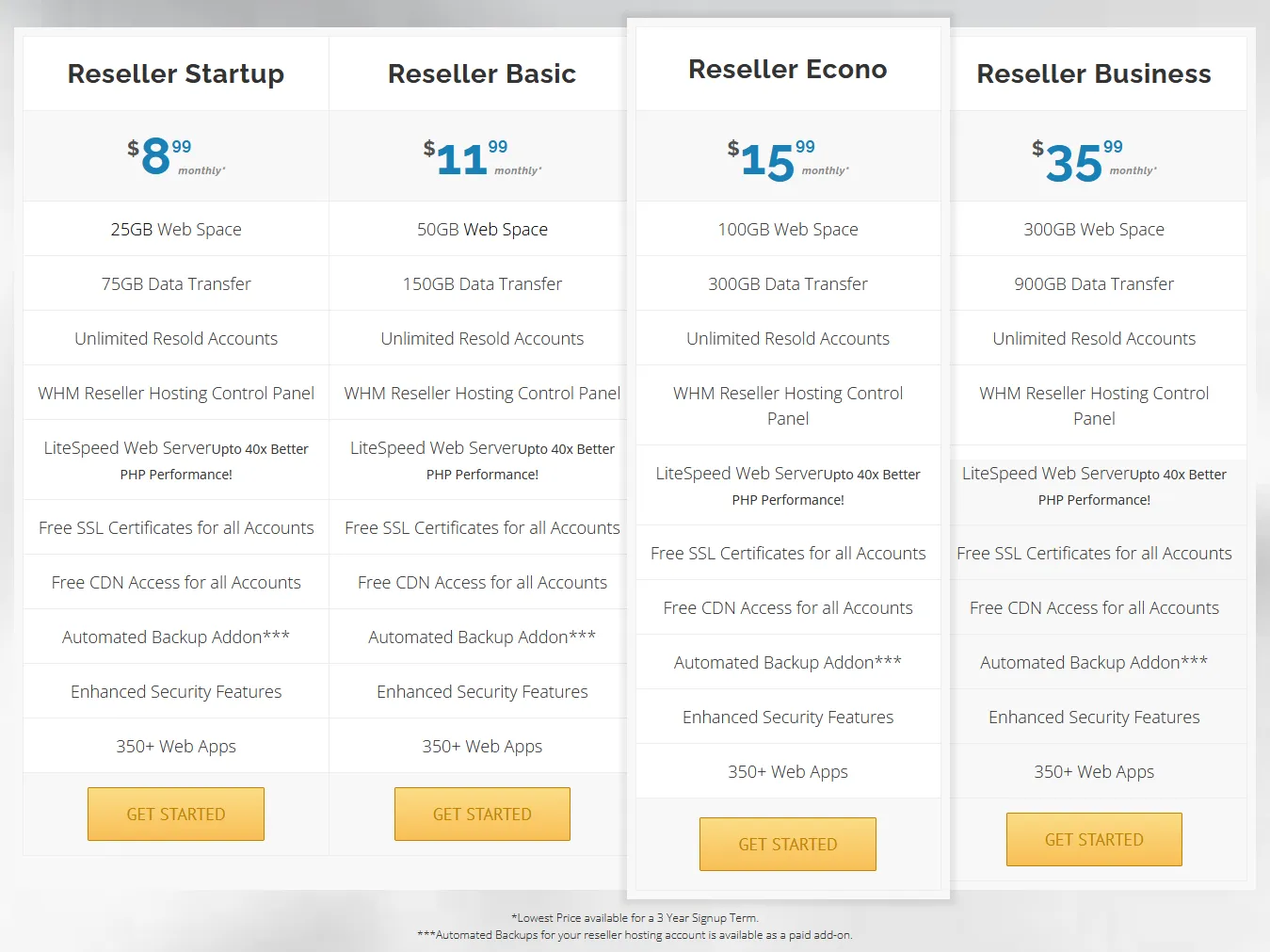 Comparison With ResellerClub's Hosting Plans
Let's have a comparison with ResellerClub Hosting India. This company is providing hosting services in India, Pakistan and all over the world. Like Inspedium is best hosting provider in Pakistan, ResellerClub is India's best hosting provider. It offers two plans for reseller hosting:
Linux Reseller Hosting
Windows Reseller Hosting
Linux Reseller Hosting
Linux Reseller Hosting offers 4 Hosting Plans. The Basic Plan R1 monthly rate is $17.5. It offers Free SSL certificate. Disk Space is 40GB. Data Transfer/ Bandwidth is 800GB.
If you choose 3 Years Billing Plan you can Save up to 35% in all of 4 Plans.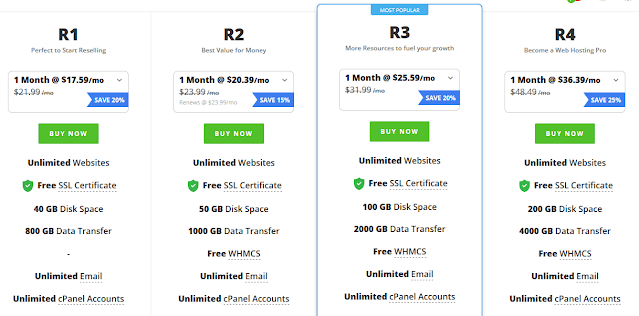 Windows Reseller Hosting
Windows Reseller Hosting is bit different than the Linux Reseller Hosting. It offers 4 Hosting Plans. The Plan R1 monthly rate is $20.49/month. It also offers Free SSL certificate. Disk Space is $10GB quite low as compare to Linux Reseller Hosting. Data Transfer/ Bandwidth is $200GB, again quite low as compare to Linux Reseller Hosting.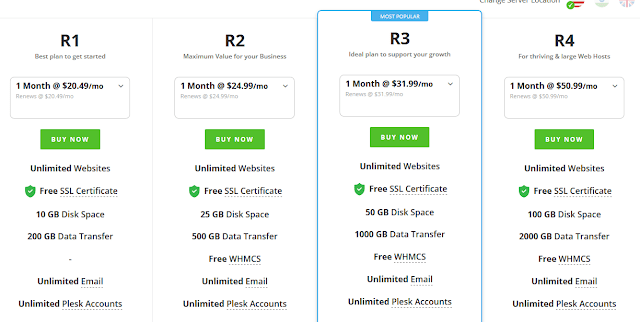 One thing you must have noticed that Inspedium Basic Plan offers WHM Control Panel, but ResellerClub's Basic Plans do not offer WHM Control Panel. The Rates of Inspedium reseller hosting plans are cheaper as compare to ResellerClub's reseller hosting plans.
Conclusion
So these were the features and rates of the best web hosting & reseller hosting company of Pakistan, Inspedium. You must have acknowledged its amazing features and affordable rates. Now it is up to you which reseller hosting plan you choose.
If you like this post then don't forget to share with other people. Share your feedback in the comments section below.