Drupal
Cheapest & Best Drupal Hosting [2022] India, UK, US, Worldwide
(Last Updated On: January 1, 2022)
Are you looking for the cheapest and best web hosting provider for your Drupal website? You are in the right place.
In the entire hosting world, you will find very few hosting companies which are providing separate hosting for Drupal! ResellerClub is one such company which is providing the cheapest Drupal hosting in India, UK & worldwide with amazing advance features, that can boost your website performance to the next level.
Drupal hosting is a simple and effective hosting service built for Drupal CMS which is written in PHP. Drupal CMS has amazing standard features like excellent security and modules, simple content composing, highly customizable etc, which enable you to construct incredible dynamic websites.
Today Drupal provides a back-end framework for at least 2.3% of all websites worldwide. It is available for personal blogs, corporate websites, political websites, government websites, small to medium size business websites, marketers, web professionals, developers & system integrators etc.
ReselleClub's Drupal hosting plans are powered by Intel's secure & robust hardware to boost your website performance. By downloading Cloudflare CDN you can improve page load speed, handle large traffic, block spammers, bad bots & virus attacks. Using the free cPanel's classy dashboard you can easily manage Drupal 's hosting like adding domains, managing emails, integrating plugins etc.
Since it is open source so you can modify, change or distribute the software as per your requirement or needs. You can install Free SSL certificate on your domain in few easy steps. SSL certificates enable websites to move from HTTP to HTTPS, which is more secure. You can easily upgrade your website's RAM, storage, plugins, software versions in just one click.
You can get more control and protect developer application environment with SSH & SFTP. The Secure Shell (SSH) creates a secure connection when you log in to a remote computer whereas Secure File Transfer Protocol (SFTP) uses SSH and provides a secure way to transfer files between computers.
By availing the Varnish caching for Drupal hosting you can reduce the load on servers and improves the speed and performance of your website. Varnish is an HTTP accelerator designed for content-heavy dynamic web sites as well as APIs. It speeds up delivery with a factor of 300 – 1000x. You can easily migrate or switch your current hosting environment to Drupal hosting in few clicks.
Drupal Hosting Plans
Personal Plan
Business Plan
Pro Plan
Personal Plan
This plan is ideal for personal websites. It offers only 1 domain.
1 year billing cycle cost is $2.49/month with 30% off. Yearly cost will be $29.88.
You can also choose 2 & 3 years billing cycle as well.
Business Plan
This plan Ideal for small businesses. It offer 3 domains.
1 year billing cycle cost is $3.49/month with 30% off. Yearly cost will be $41.88.
You can also choose 3 months, 6 months, 2 years & 3 years billing cycle as well.
Pro Plan
This plan is perfect for medium-sized organizations. It offers unlimited domains.
1 year billing cycle cost is $4.49/month with 30% off. Yearly cost will be $53.88.
You can also choose 3 months, 6 months, 2 years & 3 years billing cycle as well.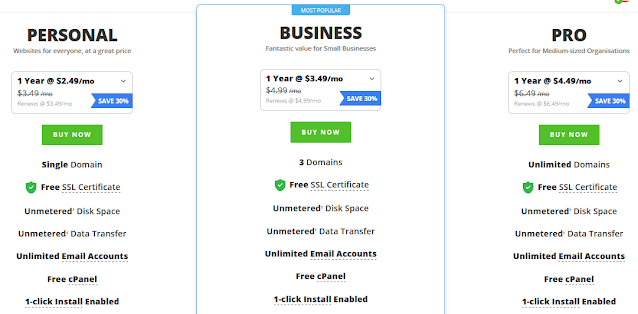 Compare With Hostgator Drupal Plans
HostGator also offers 3 hosting plans for Drupal. Though it is offering discounts up to 60%, but still its rates are higher as compare to ResellerClub's Drupal hosting plans.
HostGator Drupal plans included a new feature called Email marketing.
ResellerClub Business hosting offers 3 domains whereas HostGator Baby Plan offers unlimited domains.
HostGator Basic plan cost is $2.75/month. Its yearly cost will be $33.
Hostgator Baby plan cost is $5.95/month. Its yearly cost will be $71.4.
Hostgator Business plan cost is also $5.95/month. Its yearly cost will be $71.4.
So if you compare rates ResellerClub's Drupal hosting is cheaper than the HostGator's Drupal hosting.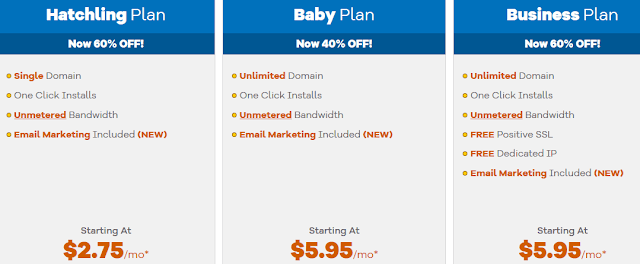 Technical Specifications
1. Core Software
CloudLinux: 6.9*
Apache: 2.2.34*
cPanel: 62
PHP: 5.2/5.3/5.4/5.5/5.6/7.0
MySQL version (server): 5.5, 5.6
MySQL client: 5.1.73
Python: 2.6.6
PEAR: Supported
phpMyAdmin: 4
CloudFlare: Supported
Softaculous: Supported
ionCube Loader: Supported
PDO_MySQL: Supported
Perl: Supported
PHP Safe Mode: Supported
mcrypt: Supported
Zend Engine: Supported
eAccelerator: Supported
Ruby: Supported
zlib: Supported
cURL: Supported
cURL Library Functions: Supported
ImageMagick: Supported
2. Database
MySQL version (server): 5.5, 5.6
MySQL client: Yes
phpMyAdmin:  4
Toad for MySQL: Supported
MYSQL: MyISAM: Supported
formmail.cgi: Supported
SFTP: Supported
MySQL Admin tools: Supported
3. Additional Supported Software
Zend Optimizer:  Supported
Zend Guard Loader: Supported
mod_mime.c: Supported
jQuery: Supported
InnoDB: Supported
SSI: Supported
mod_rewrite / URL rewrite: Supported
Ruby On Rails: Supported
Javascripts (only if embedded in HTML): Supported
soap module: Supported
json: Supported
4. Security
Password protected folders: Supported
Hotlink Protection: Supported
Leech Protection: Supported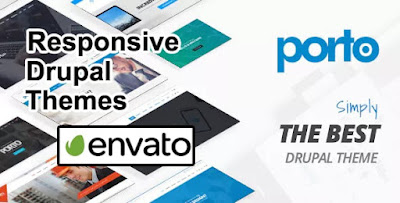 Conclusion
These were the main features, technical specifications and hosting plans of ResellerClub's Drupal Hosting. You must have acknowledged its incredible features and affordable rates. Now which Drupal hosting plan you choose for your website, completely depends on your requirements and budget.
If you like this post then don't forget to share with other people. Share your feedback in the comments section below.