WebHosting
The Cheapest And Best Web Hosting Service Provider 2022
Whether you're looking for a personal web hosting plan or from small business to enterprise web hosting plan, you are in the right place! HostGator is one of the cheapest and best web hosting provider, a perfect hosting solution for any type of website.
HostGator is one of the world's top 10 largest web hosting companies, with over 8 million hosted domains.
Affordable, 99.9% uptime, SSL certificate, easy one-click WordPress and popular web app installation, drag and drop website builder, 45-day money-back guarantee and 24/7 support provide you with the confidence that you are partnered with a very reliable and secure hosting platform.
Let's see why HostGator is the right hosting provider for your website:
Web Hosting Plans
Website Builder
How To Buy Domain Only
How To Buy A Hosting Plan & Avail Discount Coupon
1. Web Hosting Plans
There are 4 web hosting plans:
Shared Web Hosting
WordPress Hosting
VPS Hosting
Dedicated Hosting
1. Shared Web Hosting
It starts from $2.75/month to $5.95/month.
You can install the best applications on the web just in a one click. It offers WordPress Hosting, Joomla Hosting, Drupal Hosting, Magento Hosting, Wiki Hosting and phpBB Hosting.
HostGator shared hosting comparison with GoDaddy and Squarespace.
2. WordPress Hosting
It starts from $5.95/month to $9.95/month.
Due to super charged cloud architecture, low-density servers, CDN, and multiple caching layers your WordPress web hosting has 2.5X faster load time.
By enabling dynamic content requests to be processed, lightning-fast with exclusive cloud hosting services, your website content is managed more efficiently.
HostGator WordPress hosting comparison with Media Temple and WP Engine.
3. VPS Hosting
It starts from $29.95/month to $49.95/month. You can explore complete features of VPS hosting on website.
4. Dedicated Web Hosting
It starts from $118.99/month to $4148.98/month. You can explore complete features of Dedicated Web hosting on website.
2. Website Builder
HostGator's drag and drop website builder is designed to be mobile friendly, responsive, easy, eCommerce-friendly, and perfect for your new business. It doesn't matter whether you have got idea of website designing or not, HostGator's drag and drop website builder is made in a way that anyone can easily build his website, no expertise required.
It starts from $3.84/month to $9.22/month. You can explore complete features of Website Builder on website.
How To Buy A Domain Only
Enter your domain name with the extension(.com, .org, .net, .com.uk etc) like meersworld.net.
Click Search.
If your domain is available it will show you Congratulations message along with its price. If it is unavailable it will suggest you relevant domain names, you can pick from there as well. If the domain name is unavailable with one extension search it with the different extension like if myfirstdomain is not available with .com, search it with .net or .org extension.
Click Continue To Checkout.
Fill the form carefully like email address, password, pin code.
Click Continue.
Enter our coupon code BRANDAPR23 if it gives you the option.
Configure your Payment Options.
Once you pay it will send you confirmation emails.
How To Buy A Hosting Plan & Avail Discount Coupon
You can use our Discount Coupon to get 60% off on hosting plans.
Go to Official Site of HostGator.
Choose your desired plan.
"Web Hosting" menu item means shared web hosting.
Choose your web hosting plan from the menu. Every hosting plan has 4 sub hosting plans.
Click Buy Now! button of your plan, which is most suitable to you.
Enter your domain name to check it's availability. It will list you lot of relevant suggestions as well. If it is available it will be ticked automatically, but if it is unavailable it will show you a sorry message, the domain is unavailable. You can search another domain.
Scroll down to Choose a Hosting Plan.
Here you can edit your Hosting plan as well.
Choose your Billing cycle. Choose 12 months or more, so that you don't have to pay every month.
Enter your username
Enter Security PIN. Please Save this information somewhere in case you forget later.
Enter your billing information and payment method.
Once you fill this information scroll down to bottom to validate our discount coupon.
Enter our coupon BRANDAPR23 and click validate.
Tick the Terms of Service and Cancellation Policy.
Click Checkout Now! to complete the order.
Once you pay you will get confirmation emails. They will send you complete web hosting credentials, so you will be able to upload your website.
That's it. You're done. Choose different and be different. If you like this post then don't forget to share with other people. Share your feedback in the comments section below.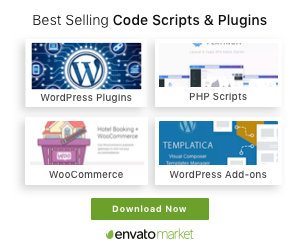 Recommended Posts